The delivery apps reshaping life in India's megacities
It's also not clear what problem they are solving, says Singhal, as most kiranas already take orders via WhatsApp and deliver to customers' doorstep. The only explanation, he says, is a global glut of capital groping around for investment opportunities in an era of low interest rates. "To me, this excitement is on account of this unshackled pressure of money, which is forcing these entrepreneurs to defy economic sense," he says.
There are few signs the money taps will shut off soon, says Anand Ramanathan, a partner at Deloitte India. Investors have been throwing money at Indian startups for at least a decade, scrambling to get a foothold in a nation whose overall consumer markets could be worth $6 trillion by 2030, according to the World Economic Forum. "Do any of these models make money? Is it sustainable? They're not even close," he says. "It's all just a customer acquisition game."
India does have features that may make it a better fit for quick commerce than Western countries. Indians buy groceries more frequently than shoppers in the developed world, says Zepto's Palicha, and its crowded cities make it possible to reach a large number of customers from a single dark store. "This model thrives on density," he says. 
There is evidence that in parts of India's biggest cities, kiranas are starting to feel the pinch. In a residential neighborhood on the border of HSR Layout—an up-and-coming suburb in the south of Bangalore that has emerged as a major startup hub—shopkeepers were unanimous that online shopping was cutting into their profits. Ashraf Puncheehar says business at his shop has dropped by 20% in the last six months. "Day by day, new companies are coming online," he says. "You can't compete with them."
Even if it's unlikely that kiranas suffer a widespread die-off anytime soon, localized retrenchments are a possibility. That could lead to a process of what is known as "infrastructural exclusion," says Aaron Shapiro, an anthropologist at the University of North Carolina at Chapel Hill. In the West, the shift from neighborhood stores to larger supermarkets saw companies abandon what they deemed "unviable markets" in poor areas, leading to "food deserts" where residents have limited access to healthy, affordable groceries. In India, the phenomenon could take on a unique flavor. Mohammed Ryaz, a regular customer at a kirana in Chamrajpet, says the shop was a lifeline to less tech-savvy customers during lockdowns. "These are not educated people—they don't know how to place an order [online]," he says.
Another concern is the impact on delivery drivers. More than 80% of India's economy is informal, meaning workers have no official employment contract and aren't protected by employment laws. So for many Indians, gig work isn't markedly different from their alternatives. But the unpredictability of wages due to sporadic work and incentive-based earnings still bothers many gig workers, says Aditi Surie, a sociologist at the Indian Institute for Human Settlements (IIHS). "It actually leaves people feeling this inner sense of precarity," she says. "You have no way of really calculating what is going to happen with your wages next month."
A Dunzo delivery driver, who didn't want to be named, said he doesn't mind the work and regularly pulls 12-hour shifts. But it's only really worth his time if he hits an incentive target of 21 orders a day, which boosts his wages by nearly 50%. "It is a waste if I don't get any incentives," he says. "All my efforts are gone in vain." He typically hits the target eight to 10 days per month.
A helping hand
Why, if India already has a hyperlocal retail network perfectly tuned to the needs of every community, should anyone spend money building a new one? A host of "kirana tech" startups have decided there's no need. Instead, they're building tools to help the shops compete with the behemoths of modern retail. "We see the network of kirana stores in this country as a national infrastructure comparable to probably the power grids or the railroads," says Prem Kumar, CEO of the digital technology company Snapbizz.
Congress Surprised to Learn Biometric Surveillance Rampant, Unchecked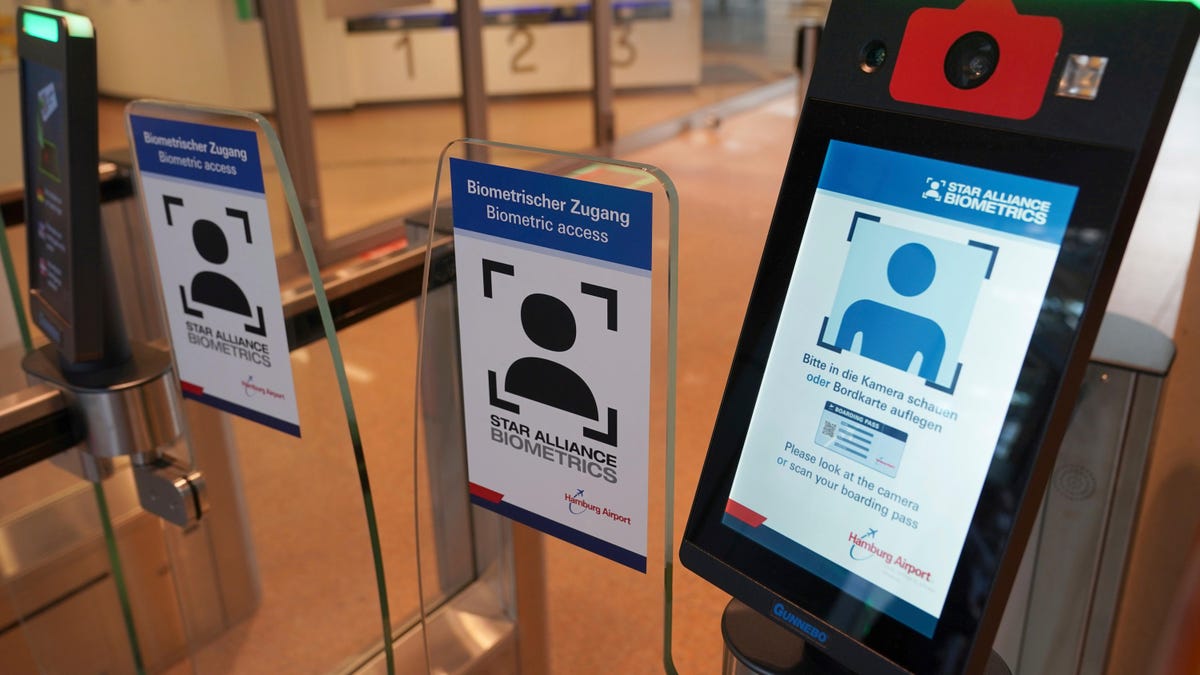 A group of House lawmakers charged with investigating the implications of biometric surveillance empaneled three experts Wednesday to testify about the future of facial recognition and other tools widely employed by the U.S. government with little regard for citizens' privacy.
The experts described a country—and a world—that is being saturated with biometric sensors. Hampered by few, if any, real legal boundaries, companies and governments are gathering massive amounts of personal data for the purpose of identifying strangers. The reasons for this collection are so myriad and often unexplained. As is nearly always the case, the development of technologies that make surveilling people a cinch is vastly outpacing both laws and technology that could ensure personal privacy is respected. According to the Government Accountability Office (GAO), as many as 18 federal agencies today rely on some form of face recognition, including six for which domestic law enforcement is an explicit use.
Rep. Jay Obernolte, the ranking Republican on the Investigations and Oversight subcommittee, acknowledged that he was initially "alarmed" to learn that, in one survey, 13 out of 14 agencies were unable to provide information about how often their employees used face recognition. Obernolte said that he then realized, "most of those were people using facial recognition technology to unlock their own smartphones, things like that."
Candice Wright, the director of science, technology assessment, and analytics the Government Accountability Office, was forced to issue the first of many correction during the hearing. "The case of where we found agencies didn't know what their own employees were using. it was actually the use of non-federal systems to conduct facial images searches, such as for law enforcement purposes," she told Obernolte.
In those cases, she said, "what was happening is perhaps the folks at headquarters didn't really have a good sense of what was happening in the regional and local offices."
In his opening remarks, Rep. Bill Foster, chair of the Investigations and Oversight subcommittee, said overturning Roe had "substantially weakened the Constitutional right to privacy," adding that biometric data would prove a likely source of evidence in cases against women targeted under anti-abortion laws.
"Biometric privacy enhancing technologies can and should be implemented along with biometric technologies," Foster, pointing to an array of tools designed to help obfuscate personal data.
Dr. Arun Ross, a Michigan State professor and noted machine learning expert, testified that huge leaps over the past decade in artificial neural networks had ushered in a new age of biometric dominance. There is a growing awareness among academic researchers, he said, that no biometric tool should be considered viable today unless its negative effect on privacy can be quantified.
In particular, Ross warned, there have been rapid advancements in artificial intelligence that have led to the creation of tools capable of sorting humans based solely on their physical characteristics: age, race, sex, and even health-related cues. Like cellphones before them—nearly all of which are equipped with some form of biometrics today—biometric surveillance has become virtually omnipresent overnight, applied to everything from customer service and bank transactions to border security points and crime scene investigations.
House lawmakers, at times, seemed unfamiliar with not only the laws and procedures relevant to the government's use of biometric data, but the widespread use of face recognition by federal employees on an ad-hoc basis, absent any hint of federal oversight.
Obernolte followed up by asking if federal agencies accessing privately-owned face recognition databases had to go through the typical procurement process—a potential chokepoint that regulators could hone in on to implement safeguards. Reiterating her agency's findings, which had already been submitted to the panel, Wright explained that federal employees were regularly tapping into state and local law enforcement databases. These databases are owned by private companies with which their respective agencies have no ties.
In some cases, she added, access is obtained through "test" or "trial" accounts that are freely passed out by private surveillance firms eager to ensnare a new client.
Law enforcement misuse of confidential databases is a notorious issue, and facial recognition is only the latest surveillance technology to be placed in the hands of police officers and federal agents without anyone looking over their shoulders. Police have abused databases to stalk neighbors, journalists, and romantic partners, as have government spies. And concerns have only escalated with the roll back of Roe v. Wade due to fears that women seeking medical care are the next to be targeted. Sen. Ron Wyden has voiced similar concerns.
Obernolte, meanwhile, pressed on with the idea of adopting different mindsets when it comes to biometric data used to verify one's own identity versus surveillance technologies used to identify others. Dr. Charles Romine, director of information technology at the National Institute of Standards and Technology, or NIST, said that Obernolte had hit the issue on the head, "in the sense that the context of use is critical to understanding the level of risk."
NIST, an agency comprised of scientists and engineers charged with standardizing parameters for "everything from DNA to fingerprint analysis to energy efficiency to the fat content and calories in a jar of peanut butter," is working through the introduction of guidelines to influence new thinking around risk management, Romine said. "Privacy risk hasn't been included typically in that, so we're giving organizations the tools now to understand that data gathered for one purpose, when it's translated to a different purpose — in the case of biometrics — can have a completely different risk profile associated with it."
Rep. Stephanie Bice, a Republican member, questioned the GAO over whether laws current exist requiring federal agencies to track their own use of biometric software. Wright said there was already a "broad privacy framework" in place, including the Privacy Act, which applies limits to the government's use of personal information, and the E-Government Act, which requires federal agencies to perform privacy impact assessments on the systems they're using.
"Do you think it would be helpful for Congress to look at requiring these assessments to be done maybe on a periodic basis for agencies that are utilizing these types of biometrics?" Bice asked.
"So again, the E-Government Act calls for agencies to do that, but the extent to which they're doing that really varies," Wright replied.
Over the course of a year, the GAO published three reports related to the government's use of, specifically, face recognition. The last was released in Sept. 2021. Its auditors found that the adoption of face recognition technology was widespread, including by six agencies whose focus is domestic law enforcement. Seventeen agencies reported that they owned or had collectively accessed up to 27 separate federal face-recognition systems.
The GAO also found that as many as 13 agencies had failed to track the use of face recognition when the software was owned by a non-federal entity. "The lack of awareness about employees' use of non-federal [face recognition technology] can have privacy implications," one report states, "including a risk of not adhering to privacy laws or that system owners may share sensitive information used for searches."
The GAO further reported in 2020 that U.S. Customs and Border Protection had failed to implement some of its mandated privacy protections, including audits that were only sparingly conducted. "CBP had audited only one of its more than 20 commercial airline partners and did not have a plan to audit all its partners for compliance with the program's privacy requirements," it said.
The agency also produced the first map highlighting known states and cities in which federal agents have acquired access to face recognition systems that operate outside of the federal government's jurisdiction.
Dr. Ross, the academic, outlined a number of practices and technologies that, in his mind, were necessary before biometric privacy could be realistically assured. Encryption schemes, such as homomorphic encryption, for instance, will be necessary to guarantee that underlying biometric data "is never revealed." NIST's expert, Romaine, noted that, while cryptography has a lot of potential as a means of safeguarding biometric data, a lot of work remains before it can be considered "significantly practical."
"There are situations in which even with an obscured database, through encryption that's queriably, if you provide enough queries and have a machine learning backend to take a look at the responses, you can begin to infer some information," said Romine. "So we're still in the process of understanding the specific capabilities that encryption technology, such as as homomorphic encryption, can provide."
Ross also called for the advancement of "cancellable biometrics," a method of using mathematical functions to create a distorted version of — for example — a person's fingerprint. If the distorted image gets stolen, it can be immediately "canceled" and replaced by another image distorted in another, unique way. A system in which original biometric data needn't be widely accessible across multiple applications is, theoretically, far safer in terms of both risk of interception and fraud.
One the biggest threats, Ross contended, is allowing biometric data to be reused across multiple systems. "Legitimate concerns have been expressed," he noted, about using face datasets scrapped from the open web. Ethical questions surrounding the use of social media images without consent by companies like Clearview AI—which is now being used to help identify enemy combatants in a war zone—are compounded by the risks associated with allowing the same personal data to be vacuumed time and again by an endless stream of biometric products.
Ensuring it is more difficult for face images to be scraped from public websites will be key, Ross said, to creating an environment in which both biometric systems exist and privacy is reasonably respected.
Lastly, new camera technologies would have to advance and be widely adopted with the aim of making recorded images both uninterpretable to the human eye—a sort of visual encryption—and exclusively applicable to the programs for which they are captured. Such cameras can be, particularly in public spaces, Ross said, "acquired images are not viable for any previously unspecified purposes."
Your iPhone 13 Might Not Need a Case All Day Long
I've had bad luck with Apple's iPhone screens: Ever since I experienced the anguish of back-to-back iPhone screen-shattering accidents, I've been firmly pro-case.
"It's just safer and more pragmatic," I told myself after my iPhone 7, and later my iPhone 8, had their screens irreparably cracked following accidental drops. "Why risk spending another thousand bucks on an iPhone?"
But all it took was a single, seemingly mundane moment to alter my perspective: when I slipped off the case to extract the SIM card from my iPhone 12 Pro Max after months of leaving it swaddled in rubber.
I was instantly reminded of why these phones are premium: The flat display looked all the more stunning without the case protruding from the sides. The phone felt lighter and more comfortable in my hands and the soothing Pacific blue shone through, unadulterated. It was as if the very integrity of the iPhone's hardware had been revealed. The newly unveiled iPhone 13 lineup is just as aesthetically pleasing — here are all the design changes and color options. 
"Maybe you should go caseless, it'll be awesome… " a voice in my head whispered. 
"Nah, you're crazy!" interrupted another, louder voice. "Pop the case back on ASAP and forget about it! Not worth the risk."
Ignoring the rational voice in my head, I decided to find out if I was the only person bonkers enough to secretly want to carry a $1,200 iPhone without a case. I wasn't. 
After a quick Google I discovered droves of caseless iPhone crusaders: Fans claiming that using a naked iPhone is the only way to experience the best-known consumer tech product on the planet.
"This phone [iPhone 12] is too gorgeous to hide away," said one Reddit user in response to a question about going case or caseless.
"I'm rocking it naked. Bought AppleCare for peace of mind," wrote another person on Reddit. "Ceramic coming in clutch," the post said, referring to Apple's Ceramic Shield, which the company said offers four times better drop protection than the iPhone 12's predecessor had. 
Read more: See the results of our iPhone 12 drop test, iPhone 12 Mini drop test and iPhone 12 water resistance test.
Former CNET contributor Chris Matyszczyk put it this way: "You don't buy a BMW and cover it in black rubber, do you? … You don't buy a Prada purse and then wrap it in pink cling film just to make sure none of the corners get scratched."
Encased iPhones
Tucking your iPhone "safely" into a case is a norm woven into the fabric of global smartphone culture. Take a look at the protective phone case industry, which is already worth billions and is projected to expand alongside phone ownership. Add nonstop marketing into the mix, and it starts to feel like cocooning your iPhone in a case is an absolute necessity. The choices are endless: There are shock-resistant cases, eco-friendly cases, cases with sparkly purple dinosaurs, cases fancied by Miley Cyrus, 3D-printed cases you can make complete with a photo of your own dog — if you're so inclined — and so on. 
But this way of life didn't come out of nowhere. Encasing your iPhone has melded into our mainstream culture for legitimate reasons, of course: Nobody wants to risk their iPhone's destruction (most are just too expensive), and everyone wants to preemptively save time, money and resources. Despite all that, I still believe iPhones are best experienced without a case. (And yes, I absolutely recognize this lifestyle choice will not appeal to the pragmatic — an uncased iPhone probably sounds outrageous — but it might make sense to the purists of this world.)
Read more: Not convinced? These are the best cases for iPhone 12 and here are the best iPhone 13 cases.
In recent years, Apple has invested tens of billions on research and design, of which a portion has gone toward carefully crafting the luxurious look and feel of each year's iPhone. It's also easy to forget that Apple employs teams to test its iPhones to make sure they're designed to perfection, even if they don't quite get there. The reality is iPhones are sturdier than ever, too. Apple's ceramic-glass shielding, which debuted with the iPhone 12, went above and beyond expectations, protecting the hardware from drops as high as 9 feet. (Take a look at the results of CNET's iPhone 12 drop test if you need more evidence.)
Also, cases don't necessarily guarantee full protection. In fact, according to some insiders, many broken-phone claims reportedly are made about iPhones that were in cases. Just take a look at Amazon reviews for certain highly protective cases and you'll see a smattering of reviews from people who broke their phone in the first week of using a case. 
Read more: Stop buying breakable phones, and you won't even need a case anymore
Case for the caseless iPhone
After doing research, I made the informed decision to go caseless. Here's what I'm enjoying: the lightness, thinness, portability and in-hand feel. I'm also appreciating that I can now take advantage of Back Tap more easily. (To be sure, it worked when I used an iPhone case, but I noticed I had to tap slightly harder with my case.) I've programmed it to perform tasks like launching TikTok and taking screenshots. And guess what? Because of this lifestyle choice, I've evolved into a more careful human being. Will that transcend into other elements of my life? Maybe. 
Still, the caseless iPhone lifestyle — although far superior to the encased experience — hasn't been perfect. As it turned out, I had sacrificed peace of mind. I hadn't fully accepted the risk associated with carrying a caseless iPhone around Hong Kong. Anxiety over my iPhone 12 Pro Max slipping then crashing down onto rock-hard floors hit me in waves some days (even if I do have AppleCare). My Pro Max, which features a matte finish, is still pretty slippery. 
Then, as I made my way to a charming Hong Kong beach, I worried about grains of sand infiltrating my iPhone's stainless-steel chassis — regardless of its IP 68 rating, indicating it's both dust- and waterproof. 
"Don't underestimate the kind of damage even a single grain of sand can do to your iPhone," my rational inner voice cautioned, yet again.
Maybe the caseless life wasn't for me, after all. So I decided to mix it up and swing for the best of both worlds.
Now I save the case for higher-risk activities like hitting the beach and hiking trails, and for when I eventually hop aboard an airplane. For lower-risk shenanigans like hanging out at home, heading to my neighborhood haunts or catching up with my girlfriends over dinner, I can enjoy the iPhone the way Apple intended. Complete with double taps on the back. 
Perhaps the "right" way for me isn't about living a pro- or anti-case life, or about being divided between case-haves and have-nots — but instead it's taking a hybrid approach, where case and caseless days can peacefully coexist.
Make Cold Brew Coffee At Home With These 7 Coffee Makers
Cold-brew coffee is surprisingly easy to prepare at home, despite the price markup on the caffeinated beverage at stores and coffee shops. It can be as easy as adding room-temperature or colder water to ground coffee and letting it steep. And with a growing number of handy cold-brew gadgets on the market, you can start making your own to rival the fancy cafe down the street.
Refreshing and loaded with caffeine, cold brewing is a great alternative to a traditional coffee pot, especially on humid summer mornings. Some cold-brew coffee makers can whip up a batch in a fraction of the time you might think it takes. The Gourmia Cold Brew Coffee Maker, for instance, completes the process in minutes rather than hours.
If speed isn't a priority, there are plenty of cold-brewing alternatives. Oxo's cold brewer is affordable and easy to operate and makes excellent cold-brewed coffee concentrate. Traditional cold-brew makers, such as the Takeya and Bialetti pitchers, are also reasonably priced — though they require at least 12 hours of brewing time, devotees will tell you it's worth the wait.
No matter how you prefer your chilled coffee — beans or grounds, ultraconcentrated, ready yesterday or with minimal hassle — this list will help you find the best machine to fit your needs as a coffee lover, without getting into hot water. We update this list periodically with new products.
Read more: Best Coffee Grinder
Tyler Lizenby/CNET
A breeze to operate, the Oxo Good Grips Cold Brew Coffee Maker offers an easy path to steeping and straining grounds at room temperature when cold-brewing coffee. The cold drip coffee the Oxo Good Grips makes is consistently strong, sweet and with deliciously low acidity. To add an additional layer of filtration, Oxo Good Grips bundles paper filters that can aid the brewer's reusable, fine-mesh stainless steel filter. If you want to make hot tea, the Good Grips can also be used as a tea infuser to fill your cup or jar.
Beyond utility, this drip coffee maker dispenses into a stylish glass carafe and the brewing container would look amazing on your table as you serve guests.
Read our Oxo Cold Brew Coffee Maker review.
Tyler Lizenby/CNET
One tried-and-true brewing method for making delicious cold brew is to use a French press, with the coffee steeping overnight. One drawback to the brewing process of these simple contraptions though is they tend to have poor filters. The result is often a gritty drink — solid coffee grounds suspended in a water solution, especially if you don't have a coarse grind for your coffee beans. The Espro Press P5 tackles the gritty coffee grounds problem by using two stainless-steel mesh filter baskets. The extra level of filtration helps the P5 create cold brew (or hot coffee) that's wonderfully smooth and flavorful. However, the beverage the Espro brews isn't as concentrated as other products make. What is nice is that you can brew tea with the Espro just as easily.
Read our Espro Press P5 review.
Tyler Lizenby/CNET
Looking for an affordable way to make cold brew in big batches? The Filtron Cold Water Coffee Brewer creates a full 36-ounce carafe of potent coffee concentrate that you can store in your fridge. Rich and tasty, the coffee you pour from the Filtron is of excellent quality. Just be warned: This Filtron brewer has a relatively complicated setup and the large size of the cold-brew system demands lots of counter space.
Read our Filtron Cold Water Coffee Brewer review.
Tyler Lizenby/CNET
Outside of an old-school Mason jar, it's hard to beat the low price of this Takeya cold coffee brewer. The BPA-free dishwasher-safe plastic pitcher comes with an airtight seal and has a slim profile made to slide into fridge door shelves. With its fine-mesh reusable filter, It's easy to clean and makes solidly satisfying cold brew. If you want a strong, concentrated coffee, though, this product isn't your best choice, as this cold-brew maker produces a weaker drink than similar products.
Read our Takeya Cold Brew Coffee Maker review.
Tyler Lizenby/CNET
If you want the convenience of Oxo's bigger cold coffee brewer in a more compact size, this kitchen gadget is for you. The pint-size Oxo Compact Cold Brew Coffee Maker shoehorns into tight spots around the home. Despite its petite stature, though, the coffee maker brews beverages just as concentrated as its larger sibling's.
Brian Bennett/CNET
Made to live in your fridge, the affordable Bialetti Cold Brew pitcher can pour directly into glasses. This coffee machine's internal stainless-steel mesh filter basket has a wide mouth that accepts the coffee grinds without making a mess, while the airtight lid keeps the taste fresh when you're hankering for iced coffee. The concentrated brew it makes is strong, rich and packed with a pleasant coffee taste. The main drawback with this cold brew maker is you need to drain its filter into the carafe by hand.
Read our Bialetti Cold Brew Coffee Maker review.
Tyler Lizenby/CNET
Need your tall glass of cold brew fast? Then the Gourmia Cold Brew Coffee Maker is right up your alley. The vacuum pump-powered electric appliance can brew your beverage in 4 minutes flat. That's a ridiculously short time to create cold brew in, but as you might expect, the taste of those 4-minute brews is weak. Fortunately, maxing the brew time out to 15 minutes produces a much stronger drink. And that's still not long to wait compared with the 12 hours of steeping that cold brewing usually takes.
Read our Gourmia Cold Brew Coffee Maker review.
More guides for coffee lovers: