Burning Cash, Ultrafast Grocery Delivery Ramps Up In India
(Bloomberg Businessweek) — A new TV commercial in India features white-clad mourners grieving at the funeral rites of a departed loved one. The object of their grief is a refrigerator. ""—or "What use is a refrigerator?"—ask matching full-page ads for the campaign touting instant grocery brand Dunzo, which offers delivery of fresh items in minutes.
India is fast emerging as a global leader in a new type of online retailing: quick commerce. Big investors including Google, Reliance Industries, and SoftBank Group have poured billions of dollars into startups promising to bring that next order of curry-ready chicken, cat food, or crunchy aloo bhujia chickpea snacks within minutes, rather than hours or days. Relying on discounts and free delivery to woo customers who make purchases through mobile apps, the companies fill orders at neighborhood warehouses called dark stores, then use algorithms to send drivers on the fastest routes through the crowded roads of Delhi, Mumbai, Bengaluru (formerly known as Bangalore), and other cities.
Although groceries sold online account for just 2% of all grocery retail sales in India, they're one of the fastest-growing segments of commerce and are considered essential for anyone dreaming of dominating e-commerce. And in a country where food and daily necessities—categories tailor-made for get-it-now delivery—make up about two-thirds of the $1 trillion in annual retail spending, startups are wagering that quick commerce can change grocery shopping habits and make them rich in the process.
As the shine comes off China's internet giants, which face increasing government oversight that's slowing their growth prospects, investors view India as the next big e-commerce opportunity. The global pounding of technology stocks is forcing some Indian companies to recalibrate their initial public offering pricing, postpone funding rounds, or reset valuations, but investors remain bullish after plowing billions of dollars of capital into startups. Among them: Alphabet's Google-backed Dunzo, the Naspers-funded Swiggy, the SoftBank Group-backed Blinkit, and the Y Combinator-backed Zepto.
All that investment has fueled a race to grab market share in quick delivery despite the simultaneous online grocery push in India by behemoths Amazon .com Inc. and Walmart Inc.-backed Flipkart. "This is about upturning age-old planned purchasing habits in favor of spur-of-the-moment buying," says Saloni Nangia, managing partner at retail consulting firm Technopak Advisors, based in Gurgaon, near New Delhi. The nation of almost 1.4 billion people leads other markets in the adoption of fast delivery, according to a note by Rahul Malhotra, a senior analyst at Sanford C. Bernstein, which estimates that quick commerce's share of online grocery sales is 13% in India, vs. 7% in China and 3% in Europe.
The industry has seen plenty of challenges elsewhere. Buoyed by demand from couch-bound customers early in the Covid-19 pandemic, rapid delivery companies raised $9.7 billion globally in 2021, according to research firm PitchBook. But the companies' cash burn has cooled the interest of some investors in the US and Europe now that tech stock valuations are falling and interest rates are rising. Bloomberg News reported on June 17 that German quick delivery startup Gorillas Technologies, which was valued at $3 billion in October and makes deliveries in New York, has discussed the prospect of merging or selling its business, according to people familiar with the matter, who asked not to be named because the talks are private. It had already dropped plans to expand into Chicago and Los Angeles.
In India, some see the delivery-in-minutes game as a passing fad or worse—a reckless, money-guzzling game. Customers aren't loyal, and there's heated competition. Discounts and free delivery mean none of the startups is profitable, and their businesses could swoon when funding dries up. "It's very, very hard to make money," says Vivek Gupta, co-founder of online meat and seafood retailer Licious, which is avoiding instant delivery for now. "A full catalog for fresh supply chain within 10 minutes across hundreds of delivery centers in Bangalore is impossible. It will burn cash like insane."
Nonetheless, capital is pouring into Indian ventures. In January, Dunzo raised $240 million from retail and energy conglomerate Reliance Industries Ltd., which runs hundreds of offline grocery stores. That same month, Swiggy raised $700 million from Middle East sovereign fund Qatar Investment Authority and others to expand its Instamart service, giving it a valuation of more than $10 billion.
In May, within nine months of being started by two 19-year-olds, Zepto inched toward a unicorn valuation, when early backer Y Combinator led a $200 million round at a $900 million valuation. "Instantly delivering right-priced, fresh items is making quick commerce the fastest-growing consumer value proposition in India," says Aadit Palicha, co-founder and chief executive officer of Zepto. He credits rapid urbanization, dense city neighborhoods, and a youthful working population that easily adopts tech-driven businesses for spurring the trend. As urban dwellers take to nick-of-time deliveries, the dark stores of Blinkit, Dunzo, Instamart, and Zepto are popping up all over.
Palicha and Kaivalya Vohra, his Zepto co-founder, dropped out of Stanford's computer science program to return to India and pursue an entrepreneurial dream in quick delivery. The company—its name is derived from zeptosecond, the smallest unit of time—is live in nine cities, Palicha says, and growing 50% a month. He expects it to reach $1 billion in annualized gross revenue by March 2023. "Some micromarkets, small neighborhoods serviced by dark stores, are already at breakeven," he says.
In a back alley in the HSR Layout neighborhood in Bengaluru, home to a half-dozen of the country's newest unicorns, stands a nondescript dark store of Google-backed Dunzo. Its aisles are stocked with curry-cut goat and frozen seekh kebabs, baby food, energy drinks, hair-removal strips, and condoms. Overflowing crates of onion and potato, key ingredients in Indian cooking, are strategically placed near the entrance. Open for a couple of months, the store averages about 7,000 orders daily, delivering products within 19 minutes to the young tech workers whose homes are clustered within its 3‑mile radius. "In cutting-edge e-commerce, you should be able to tap your phone and have your wants arrive within minutes," says Kabeer Biswas, co-founder and CEO of the Bengaluru-based startup. "That's why the internet exists, and that's where this is headed."
Biswas, who has an engineering degree and an MBA, worked for a telecommunications company before teaming with three others to start Dunzo as a local courier, ferrying documents and delivering goods. The pandemic was a turning point. Hordes of Indians were "Dunzo-ing" purchases from local stores, and Biswas saw a future in instant commerce. "Quick commerce is the dopamine rush of online retail," he says. Dunzo, which operates from 130 stores in eight cities, plans to more than double its footprint within 18 months.
Inside the warehouse, workers take each order on a dedicated app, picking out items in minutes. Once vetted, the order goes to an area of the store where riders sporting polo shirts in Dunzo's trademark green and black are assigned. Data tools forecast order demand, and maps predict time of arrival at the doorstep with 97% accuracy. "Quick commerce is an opportunity to build a $50 billion brand in India," says Biswas, who's aiming for a 2024 IPO.
Although Amazon is well-schooled in delivery logistics, it's avoiding instant delivery even as it makes a huge push into selling groceries in India. But its leaders are keeping an eye on the newcomers. "Quick commerce startups are pushing the laws of physics to offer ever-faster deliveries," says Sameer Khetarpal, director for grocery at Amazon India. "In a $650 billion grocery market, the biggest grocery player in India is not more than $5 billion, so there's huge headroom."
There's also plenty of risk. Blinkit announced in March it had shut several of its 200 dark stores, citing cash burn. Rival Swiggy is ending its subscription-based delivery service Supr in five cities. And Dash, the 10-minute grocery delivery arm of ride-hailing service Ola, said in April that it would put on hold a 20-city expansion plan and focus on just three cities—Bengaluru, Delhi, and Mumbai.
Dunzo's Biswas isn't fazed. "The rules of how people shop locally are being rewritten," he says. "The size of the India grocery prize is so big, entrepreneurs can't help but chase the quick commerce dream."
Necessity Retail REIT declares $0.2125 dividend (NASDAQ:RTL)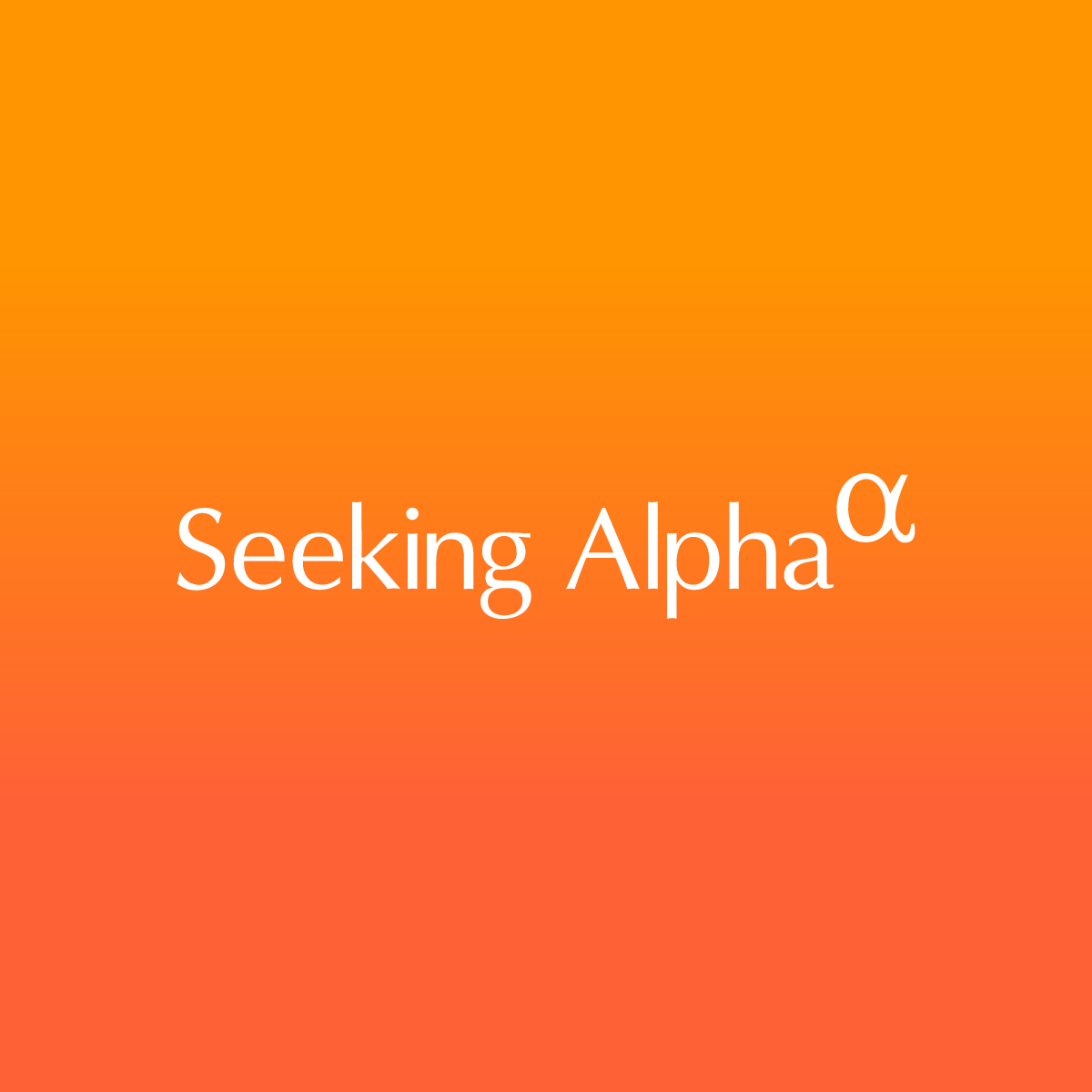 Russian missile strikes on building near Odesa kill at least 18, says Ukraine
Russian missiles struck a residential building near Odesa early on Friday, Ukrainian officials said, killing at least 18 people in the country's biggest port, as Moscow ramped up attacks on Ukraine's civilian infrastructure.
The latest missile strikes came a day after Ukraine said its bombardment had forced Russian troops to abandon Snake Island, a strategic outpost in the Black Sea close to Odesa that had been seized by Russia early in the war. Moscow said its withdrawal had been a "gesture of goodwill".
Kyrylo Tymoshenko, a senior official in President Volodymyr Zelenskyy's office, said 18 people had been killed in the strikes near Odesa, including two children. Another 30 were wounded.
"Terror is a common tactic of Russia," said Tymoshenko on his Telegram channel. "First, they cover their criminal actions with an 'act of goodwill', and then launch rocket attacks on our peaceful cities."
The latest attack will damp hopes that Russia is ready to end its blockade of Ukrainian seaports and allow grain exports through the Black Sea, amid concerns about global food shortages caused by Moscow's invasion.
The strikes near Odesa marked another escalation in a week of Russian attacks on civilian targets across Ukraine, some of them hundreds of miles from the conflict raging in the east of the country.
Russia fired more than 40 rockets at cities in Ukraine last weekend, including a cruise missile strike that hit a residential building in central Kyiv.
On Monday, a rocket struck a shopping mall in the central Ukrainian city of Kremenchuk, killing more than 20 and demolishing the building. On Friday, Russia missiles again targeted the southern city of Mykolayiv, according to its mayor Vitaliy Kim.
Ukrainian officials said the missile strikes near Odesa struck at 1am, destroying the first to ninth floors of a residential building and damaging a recreation centre in the town of Serhiyivka, in the Bilhorod-Dnistrovsky district.
Images posted on social media showed emergency workers trying to rescue people from the rubble left by the collapsed buildings.
The latest attack comes just days after Zelenskyy implored western countries to provide Ukraine with more aerial defences, amid signs that Moscow is seeking to widen the conflict again as it makes incremental gains in the east.
Mykhailo Podolyak, a senior adviser to Zelenskyy, said Russia was deliberately targeting civilian buildings to inflict "mass casualties". "To protect people we need anti-missile systems," he wrote on Twitter.
Ukrainian forces in recent days retreated from the eastern frontline city of Severodonetsk under heavy Russian artillery fire and are battling to keep hold of Lysychansk, the last city in the Luhansk region still under Kyiv's control.
UK government faces new boozy scandal as deputy whip quits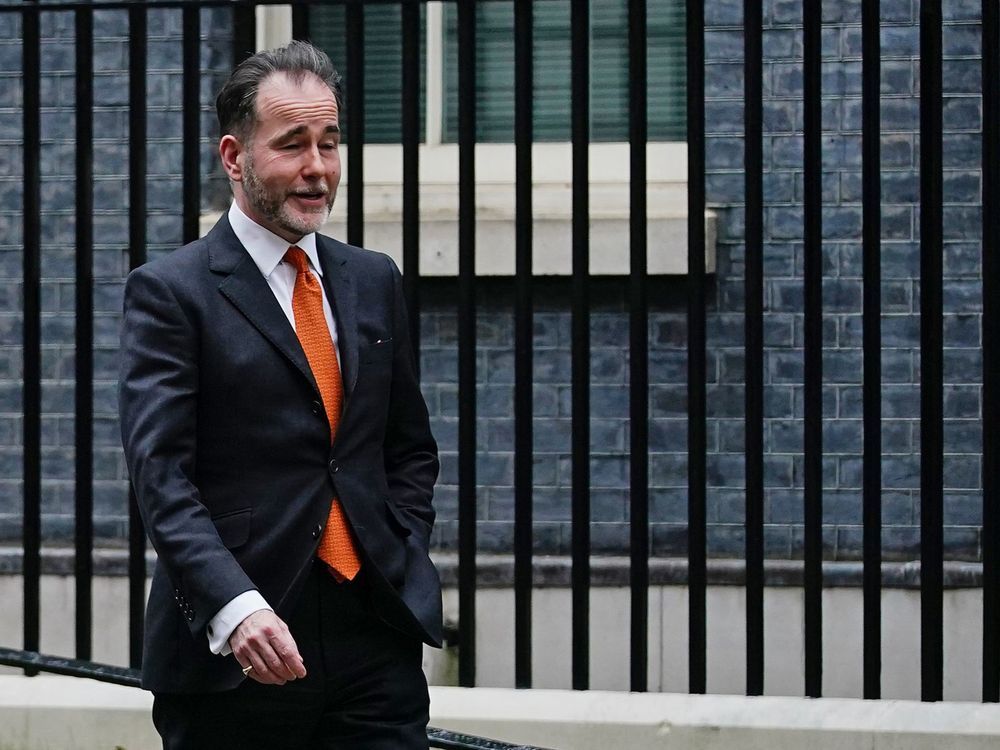 Article content
LONDON (AP) — Britain's government is facing another boozy scandal after the deputy chief whip resigned from his post following a drunken incident this week, with Prime Minister Boris Johnson facing calls on Friday to expel him from the Conservative Party.
Article content
Chris Pincher, whose role was to maintain discipline among Tory members of Parliament, submitted a letter of resignation to Johnson on Thursday.
"I drank far too much" on Wednesday night, Pincher said in his letter. "I've embarrassed myself and other people which is the last thing I want to do and for that I apologize to you and to those concerned."
But he said he would remain as a Conservative lawmaker and continue to support Johnson from the back benches of Parliament.
Pincher's resignation as deputy chief whip added to Johnson's woes, which have included other scandals like " partygate " and a Conservative lawmaker resigning over watching pornography on his phone in the House of Commons.
Johnson, who also recently survived a no-confidence vote, had just returned from the Group of Seven and NATO summits and was looking to put those embarrassments and two recent byelection defeats behind him.
Article content
British tabloid The Sun reported that Pincher groped two men Wednesday night at a private members club in London for the Conservative Party. It was the second time that Pincher quit a government whip job. In November 2017, he resigned as a junior whip after a complaint that he made an unwanted pass at former Olympic rower and Conservative candidate Alex Story.
But Pincher was eventually brought back into a government position by Prime Minister Theresa May in 2018 as deputy chief whip. When Johnson took over in July 2019, Pincher was moved to the Foreign Office as a junior minister before returning to the government whips office again.
Britain's opposition Labour Party said that Johnson's government had questions to answer about why Pincher was put into the position in the first place.
"This latest episode shows how far standards in public life have been degraded on Boris Johnson's watch," Labour deputy leader Angela Rayner said. "The Conservative Party is so mired in sleaze and scandal that it is totally unable to tackle the challenges facing the British people."