Jake Paul vs. Tommy Fury: Fight Date, How to Watch Online, Everything to Know
After multiple stops and starts, it looks like the Jake Paul vs. Tommy Fury fight is finally going ahead. 
Both Jake Paul and Tommy Fury officially announced the news over social media.
The fight is set to take place in New York City at Madison Square Garden on Aug. 6 and will be co-headlined by Amanda Serrano and Brenda Carabajal. Tickets go on sale June 29 at 11 a.m. EST.
Fury was supposed to be Paul's opponent in his last fight, which was set to take place in December. After suffering a broken rib, Fury was forced to pull out and was replaced by former UFC champion Tyron Woodley. 
That fight was a rematch of an earlier contest between the two. Paul put an exclamation mark on their second meeting, knocking Woodley out in spectacular fashion in the sixth round.
But since then — and before then — people have been begging Paul to fight a "real" boxer. Up until this point, Paul has faced a mix of YouTubers and ex-MMA fighters. As an 8-0 up-and-coming fighter, Fury is designed to be that "real" boxer and will most likely represent Paul's toughest test in the ring to date.
Who is Tommy Fury?
Fury is a young pro boxer with a famous last name. He's the half brother of the current heavyweight champ Tyson Fury. He's also famous in the UK for starring in Love Island, a reality TV show where contestants have to couple up in order to avoid elimination. The show is huge in the UK.
Who is Jake Paul?
You're probably aware of Paul, the social media personality who first made it big on Vine before moving across to every platform in existence. He's moved into boxing in recent years after fighting on the undercard of brother Logan Paul's viral boxing match with UK YouTuber KSI. He showed a talent for boxing and has been fighting ever since. 
Paul has also moved into promotion, co-promoting a huge fight between Ireland's Katie Taylor and Amanda Serrano, which was one of the biggest female boxing matches of all-time.
Paul seems to get the public's perception of his boxing career, and posted a pretty self aware (and funny) TikTok about his upcoming fight with Fury.
@jakepaul

you guys bullied me into this… not cool.
When and where will the fight take place?
The fight is set to take place in New York City at Madison Square Garden on Aug. 6. Tickets go on-sale June 29 at 11 a.m. EST.
How do I watch the fight online?
Jake Paul vs. Tommy Fury will be available to watch on Showtime PPV, much like his last contest. There's no way to pre-order the event yet, but we'll update closer to the event with all the details.
When is the press conference?
As always, there's a press conference for the fight. There will most likely be multiple press conferences, but the first takes place Wednesday to support the launch of the tickets going on sale. The press conference will no doubt be awash with trash talk, drama and publicity stunts. 
You can watch it live on the Showtime Sports YouTube channel.
As Apple is expected to announce a headset in January and Meta slows VR investment, a look at opportunities for the VR supply chain and competing headset makers (Ming-Chi Kuo/Medium)
Ming-Chi Kuo / Medium:

As Apple is expected to announce a headset in January and Meta slows VR investment, a look at opportunities for the VR supply chain and competing headset makers — (1) One of the keys to the VR industry's rapid growth in the past 2-3 years is Meta sold VR headsets at a loss and aggressively promoted its VR business.
Dragon Ball Super: Super Hero's Opening Recreates the Red Ribbon Saga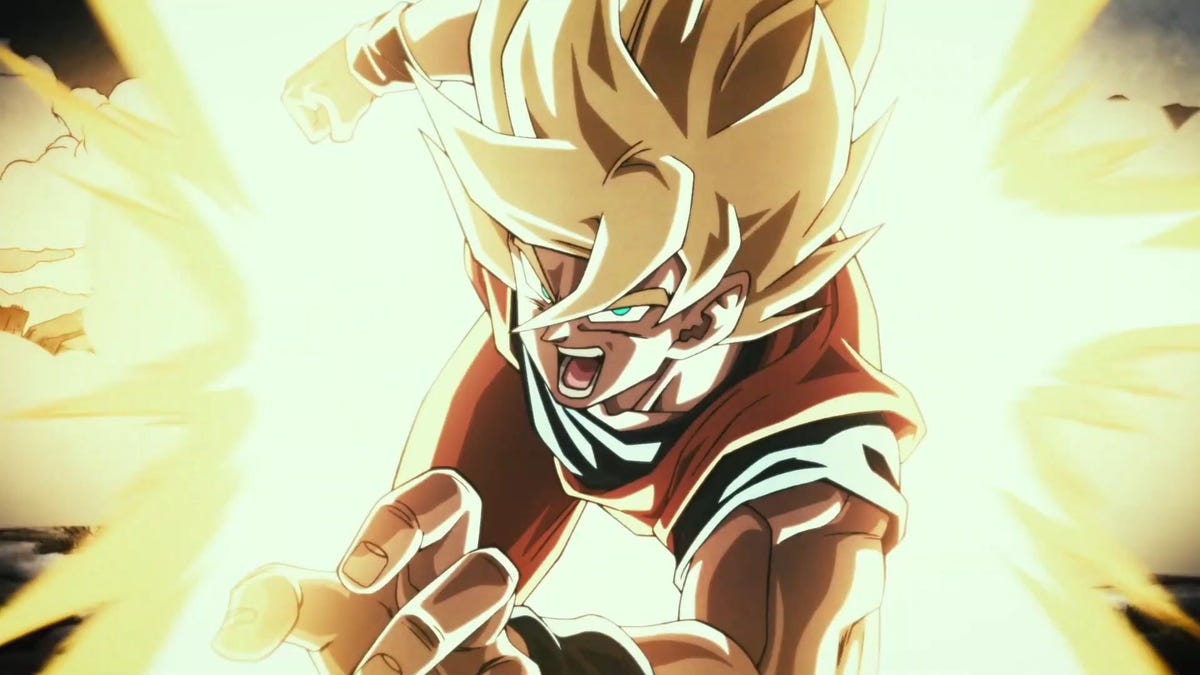 For 90s kids, Akira Toriyama's Dragon Ball was one of our first steps into anime and manga. It was Dragon Ball Z on Toonami that was The Show back in the day, and the franchise has gone on in the years since to produce countless games, spinoff anime, and films. With the upcoming Super Hero movie serving as the first film in four years, Toei Animation is going all out to make sure that this movie is a big deal.
Super Hero follows Piccolo (Toshio Furukawa in Japanese, Christopher Sabat in English) and Gohan (Masako Nozawa/Kyle Hebert) as they save the world from a new version of the Red Ribbon Army, a criminal organization that first popped up when Gohan's father, Goku (Nozawa/Sean Schemmel) was a kid back in the original Dragon Ball, and who later returned in DBZ during the "Androids Saga." With the film having released in Japan earlier this month, and set to hit other territories sometime in the next months, Toei has released a video of the film's opening that gives a condensed version of the Ribbon story that's run across the franchise over the years. Bur rather than simply present that footage as it originally was, Toei recreated it to fit the style of the film's 3D animation.
(2022) NEW DRAGON BALL SUPER: SUPER HERO MOVIE – Official Animated Intro Trailer
If you've played Dragon Ball FighterZ, the film's art style of mixing 2D with CGI will feel familiar, and it just looks awesome. Seeing the Androids and Cell in cleaner, crisper animation, even just for a moment, may bring back some memories. Beyond the movie meant to follow Super Hero, it's clear what anime future awaits Dragon Ball, but here's hoping that the next series, whenever it comes out, has equally gorgeous animation.
Thanks to Crunchyroll, Dragon Ball Super: Super Hero will hit theaters around the world later this summer.
[via Comic Book]
---
Want more io9 news? Check out when to expect the latest Marvel and Star Wars releases, what's next for the DC Universe on film and TV, and everything you need to know about House of the Dragon and Lord of the Rings: The Rings of Power.
G/O Media may get a commission
How to Clear the Recent Files List in Adobe Photoshop
If you've been using Adobe Photoshop and you don't want to leave your recent work visible on the opening Home page when you launch the app, you have a few options for clearing the list or hiding it. We'll show you how.
How to Clear the Recent File List in Photoshop
To clear the recent photos list in Adobe Photoshop, first click "File" in the menu bar. Then select "Open Recent." In the small menu that appears, select "Clear Recent File List."
And that's all it takes. Your recent file list has been erased, and you'll no longer see the files you've recently opened in the File menu or on the "Home" screen when you first open Photoshop. But new files will still be added to the list when you open them. If you want to fix that, see the section below.
How to Hide the Recent File List in Photoshop
As you've seen above, it's easy to clear the Recent File List in Photoshop. But if you open more files after that, you'll see them in the list again. To get rid of the Recent File List—and hide the recent files from the "Home" screen, click "Edit" in the menu bar. Next, select Preferences, then choose "File Handling" in the menu.
When the Preferences window opens, look toward the bottom of the window and set the "Recent File List Contains" option to the number "0" (zero) using the text box beside it.
After that, click "OK," and Photoshop will save your changes and close the Preferences window. From now on, you'll no longer see the list of recently opened files in the File menu or on the Home screen.
But be aware: Photoshop still keeps track of recently-opened files, even if you don't see them listed. If you change "Recent File List Contains" to another number other than 0, you'll see recently opened files again.
RELATED: How to Learn Photoshop