Gold Price Today: Yellow metal inches lower amid fears of interest rate hikes by Fed – check gold price in your city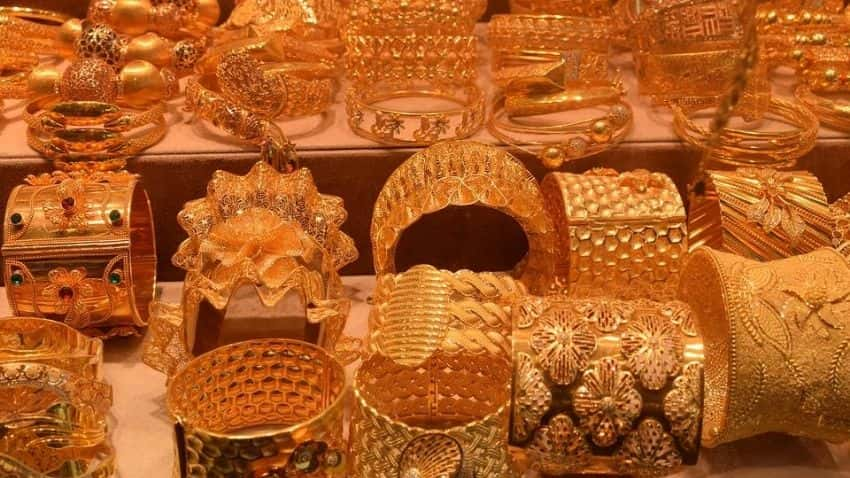 Gold Price Today: After the U.S. Federal Reserve chief doubled down on the central bank`s fight against inflation, the price of yellow metal inched lower on Thursday due to pressure from predictions of aggressive interest rate hikes. The gold August futures were trading Rs 134 or 0.3 percent up at Rs 50,770 per 10 grams on Multi Commodity Exchange (MCX).
Spot gold dropped 0.2% at $1,832.91 per ounce by 0239 GMT, whereas spot silver dipped 0.5% to $21.28 per ounce. The U.S. gold futures fell 0.2% to $1,834.30.
According to PTI, "With (Fed Chair Jerome) Powell pointing out overnight that 1% rises were a real possibility, it`s a reminder of that constant pressure on gold prices from rising interest rates," said Michael McCarthy, chief strategy officer at Tiger Brokers, Australia.
The price of 22 carat of gold fell by Rs 200 to Rs 47,450 per 10 grams. Whereas the price of 24 carat of gold was trading higher by Rs 100. The price stood at Rs 51,760.
The previous close of 22 carat of gold is Rs 47,650 whereas the previous close of 24 carat of gold is Rs 51,980.
"Gold is expected to follow the commodity complex down. It is more likely for gold to trade below $1,800/oz in the next two weeks than not," said PTI citing Michael Langford, director at corporate advisory AirGuide.
Here are the indicative price of 22 Carat Gold Today, 22 June 2022 (except GST, TCS, and other levies)
Chennai : Rs 47,550
Mumbai : Rs 47,450
Delhi : Rs 47,450
Kolkata : Rs 47,450
Bangalore : Rs 47,450
Hyderabad : Rs 47,450
Kerala : Rs 47,450
Ahmedabad : Rs 47,500
Jaipur : Rs 47,600
Lucknow : Rs 47,600
Patna : Rs 47,480
Chandigarh : Rs 47,600
Bhubaneswar : Rs 47,450
(Disclaimer: These are indicative prices collected from trusted sources. Investors are advised to check prices with their jeweller before investing/purchasing.
Global monkeypox outbreak isn't an international public health emergency 'at present,' WHO rules

Both the World Health Organization director-general and an emergency committee convened Thursday agree that monkeypox isn't a international public health emergency "at present," the organization said Saturday. Read More
Supreme Court ruling could boost sales of abortion drugs, but insurer coverage varies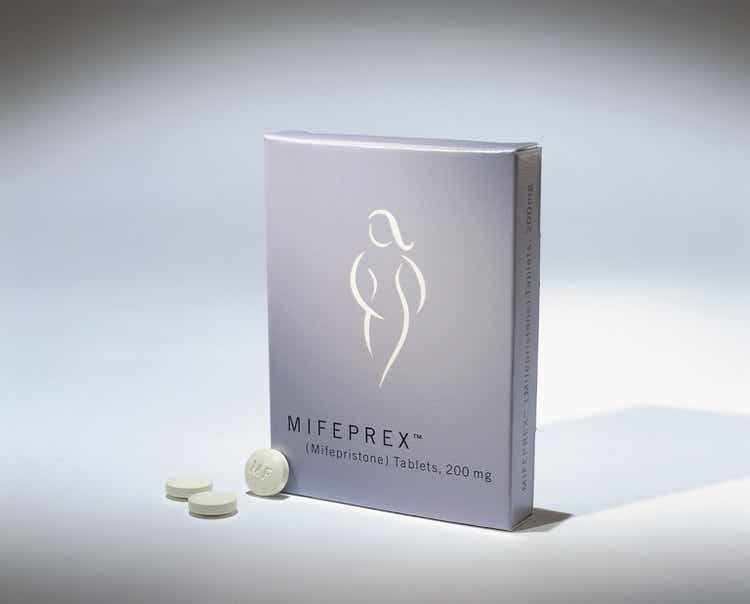 Supreme Court ruling could boost sales of abortion drugs, but insurer coverage varies
Non-work related loss of life
Article content
NEW YORK, June 25, 2022 (GLOBE NEWSWIRE) — Mercer International Inc. ("Mercer" or the "Company") (Nasdaq: MERC) is deeply saddened to announce that an employee has passed away at its Rosenthal mill in Germany on June 25, 2022. Mercer and local authorities conducted an investigation and so far determined that the tragic loss was not work related. Mercer's emergency procedures were immediately activated, local authorities were notified and industrial safety and occupational health personnel were involved for support.
Article content
"We are saddened about the loss of life of one of our employees and our thoughts are with the individual's family and colleagues," stated Christian Soergel, Managing Director of Mercer Rosenthal. "Given the nature of the incident, we will be respecting the privacy of our employee's family and will continue providing support to them and to all our affected employees."
About Us
Mercer International Inc. is a global forest products company with operations in Germany, USA and Canada with a consolidated annual production capacity of 2.3 million tonnes of pulp, 550 million board feet of lumber, and 140 thousand cubic meters of CLT. To obtain further information on the company, please visit its website at www.mercerint.com.
Article content
The preceding includes forward looking statements which involve known and unknown risks and uncertainties which may cause our actual results in future periods to differ materially from forecasted results. Words such as "expects", "anticipates", "are optimistic that", "projects", "intends", "designed", "will", "believes", "estimates", "may", "could" and variations of such words and similar expressions are intended to identify such forward‐looking statements. Among those factors which could cause actual results to differ materially are the following: the highly cyclical nature of our business, raw material costs, our level of indebtedness, competition, foreign exchange and interest rate fluctuations, our use of derivatives, expenditures for capital projects, environmental regulation and compliance, disruptions to our production, market conditions and other risk factors listed from time to time in our SEC reports.
APPROVED BY:
Jimmy S.H. Lee
Executive Chairman of the Board
(604) 684-1099
Juan Carlos Bueno
President & Chief Executive Officer
(604) 684-1099