Boris Johnson dealt double blow after Conservatives lose two by-elections
Boris Johnson on Friday suffered a double blow as the Conservatives lost two parliamentary by-elections just weeks after the prime minister survived a vote of no confidence in his leadership.
In Tiverton and Honiton in Devon, Liberal Democrat Richard Foord overturned a Conservative majority of 24,239 votes, winning by 6,144 votes. The seat had been held by the Conservatives since its creation in 1997,
In West Yorkshire, Labour regained Wakefield after Simon Lightwood beat his Conservative rival Nadeem Ahmed by 4,925 votes. Lightwood raised Labour's share of the vote by more than 8 percentage points compared with the 2019 general election.
The by-elections in Wakefield and Tiverton and Honiton were triggered by the resignation of disgraced Tory MPs after weeks of negative headlines for the prime minister and his government on a range of issues from the 'partygate' scandal to the cost of living crisis.
The by-election results prompted the resignation of Oliver Dowden, the Conservative party chair, who said the Tories could not "carry on with business as usual".
"Somebody must take responsibility and I have concluded that, in these circumstances, it would not be right for me to remain in office," he said in a letter to Johnson published on Twitter on Friday morning.
The Conservatives won Wakefield in 2019 for the first time since 1931. But Imran Ahmad Khan, stepped down as the Tory MP in April of this year after he was found guilty of sexually assaulting a 15-year-old boy in 2008.
Sir Keir Starmer, Labour leader, said the result proved that the "country has lost confidence in the Tories. This result is a clear judgment on a Conservative party that has run out of energy and ideas."
Lib Dem leader Sir Ed Davey said that his party's win in Tiverton and Honiton ought to be a "wake-up call" for Tory MPs. "They cannot afford to ignore this result," he said. "The public is sick of Boris Johnson's lies and lawbreaking and it's time for Conservative MPs to finally do the right thing and sack him."
On Thursday, Johnson brushed off suggestions that he should step down if the Tories lost both by-elections. "Are you crazy?" the prime minister asked. "Governing parties generally do not win by-elections, particularly not in midterm."
Johnson, who narrowly won a confidence vote among Tory MPs by 211 votes to 148 this month, has attempted to steer his premiership back on course through a series of eye-catching policy proposals aimed at wooing Tory voters.
But the loss of Tiverton and Honiton will stoke greater concern among Tory MPs in the south of England fearful of a Lib Dem resurgence in "blue wall" seats.
The constituency became vacant in April when MP Neil Parish stood down after admitting that he had watched pornography on his mobile phone in the House of Commons chamber.
Global monkeypox outbreak isn't an international public health emergency 'at present,' WHO rules

Both the World Health Organization director-general and an emergency committee convened Thursday agree that monkeypox isn't a international public health emergency "at present," the organization said Saturday. Read More
Supreme Court ruling could boost sales of abortion drugs, but insurer coverage varies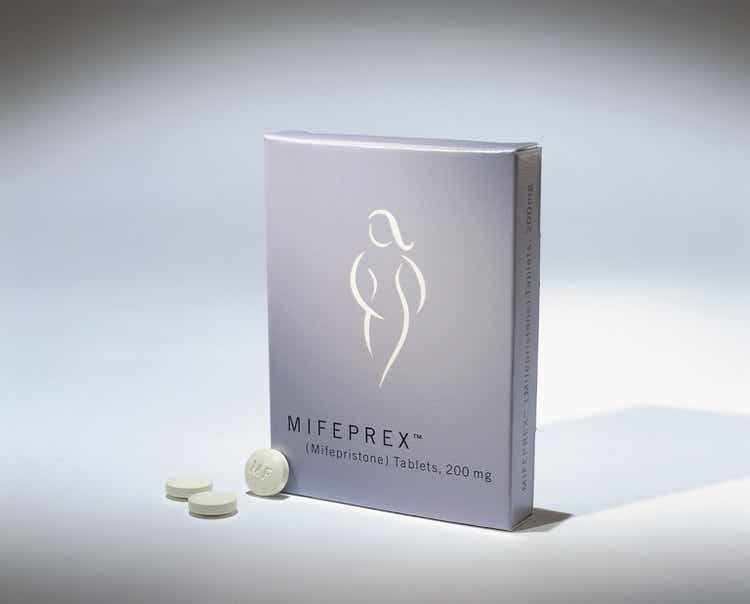 Supreme Court ruling could boost sales of abortion drugs, but insurer coverage varies
Non-work related loss of life
Article content
NEW YORK, June 25, 2022 (GLOBE NEWSWIRE) — Mercer International Inc. ("Mercer" or the "Company") (Nasdaq: MERC) is deeply saddened to announce that an employee has passed away at its Rosenthal mill in Germany on June 25, 2022. Mercer and local authorities conducted an investigation and so far determined that the tragic loss was not work related. Mercer's emergency procedures were immediately activated, local authorities were notified and industrial safety and occupational health personnel were involved for support.
Article content
"We are saddened about the loss of life of one of our employees and our thoughts are with the individual's family and colleagues," stated Christian Soergel, Managing Director of Mercer Rosenthal. "Given the nature of the incident, we will be respecting the privacy of our employee's family and will continue providing support to them and to all our affected employees."
About Us
Mercer International Inc. is a global forest products company with operations in Germany, USA and Canada with a consolidated annual production capacity of 2.3 million tonnes of pulp, 550 million board feet of lumber, and 140 thousand cubic meters of CLT. To obtain further information on the company, please visit its website at www.mercerint.com.
Article content
The preceding includes forward looking statements which involve known and unknown risks and uncertainties which may cause our actual results in future periods to differ materially from forecasted results. Words such as "expects", "anticipates", "are optimistic that", "projects", "intends", "designed", "will", "believes", "estimates", "may", "could" and variations of such words and similar expressions are intended to identify such forward‐looking statements. Among those factors which could cause actual results to differ materially are the following: the highly cyclical nature of our business, raw material costs, our level of indebtedness, competition, foreign exchange and interest rate fluctuations, our use of derivatives, expenditures for capital projects, environmental regulation and compliance, disruptions to our production, market conditions and other risk factors listed from time to time in our SEC reports.
APPROVED BY:
Jimmy S.H. Lee
Executive Chairman of the Board
(604) 684-1099
Juan Carlos Bueno
President & Chief Executive Officer
(604) 684-1099