Global M&A braces for dry spell as boardrooms put expansion on hold By Reuters
2/2
© Reuters. FILE PHOTO: A Wall Street sign is pictured outside the New York Stock Exchange in New York, October 28, 2013. REUTERS/Carlo Allegri
2/2
By Pamela Barbaglia and Anirban Sen
LONDON/NEW YORK (Reuters) – Global dealmaking is entering an arid season as raging inflation and a stock market rout curb the thirst of many corporate boards to expand through acquisitions.
Russia's invasion of Ukraine in February and fears that an economic recession is looming dealt a blow to merger and acquisition (M&A) activity in the second quarter.
The value of announced deals dropped 25.5% year-on-year to $1 trillion, according to Dealogic data.
"Companies are standing back from M&A in the short-term as they are more focused on the impact of a recession on their business. The timing for dealmaking will come but I don't think it's quite there yet," said Alison Harding-Jones, Citigroup Inc (NYSE:)'s EMEA M&A head.
M&A activity in the United States plunged 40% to $456 billion in the second quarter, while Asia Pacific was down 10%, Dealogic data showed.
Europe was the only region where dealmaking didn't crash. Activity was up 6.5% in the quarter, largely driven by a frenzy of private equity deals, including a 58 billion euro takeover bid for Italian infrastructure group Atlantia.
"We are nervous about the back half of the year but transactions are still happening," said Mark Shafir, global co-head of M&A at Citigroup.
With stock market facing persistent turmoil, boardrooms are wary of making expensive bets.
"We are unlikely to see a large number of megadeals and buyouts getting done over the next couple of quarters. M&A is hard to do when companies are trading at a 52-week low," said Marc Cooper, chief executive of U.S. advisory firm Solomon Partners.
Cross-border transaction volume dropped 25.5% in the first six months of the year. A traditional flurry of U.S. investments in Europe did not occur in the wake of the Russia-Ukraine conflict.
"When you think about the psychology of executives and their level of confidence to make a leap across borders, you need to take into account the level of uncertainty in the world and how that impacts timing," said Andre Kelleners, head of EMEA M&A at Goldman Sachs Group Inc (NYSE:).
DEBT CONUNDRUM
Acquisition financing has become more expensive for companies as central banks have hiked interest rates to fight inflation.
Even those that have the cash to undertake a deal or are using their shares as currency find it hard to agree on price in choppy markets.
"Stock market volatility is a big headwind to strategic M&A. When you have stock market volatility, it's tough to have value conversations and makes it hard to use stock as currency," said Damien Zoubek, co-head of U.S. corporate practice and M&A at Freshfields Bruckhaus Deringer.
In Europe, sharp falls in the value of the euro and the pound made companies vulnerable to opportunistic overtures by private equity investors.
"Market dislocation offers a window of opportunity to private equity funds as valuations are coming down," said Umberto Giacometti, co-head of Nomura's EMEA financial sponsors group.
"There is lots of screening work under way on listed companies for both take-private deals and stake acquisitions in public companies. But without a price adjustment, activity cannot properly resume," Giacometti said.
He predicted the average size of private equity deals will shrink as banks close the taps on financing and private credit funds become wary of signing big checks.
Going forward, dealmakers expect cross-border transactions between the United States and Europe to pick up eventually, on the back of a strong dollar and a widening gap between the valuation of U.S. and European companies.
"With a slightly elevated level of visibility than what we had earlier this year, you could expect capital flows to resume and deal activity to pick up, including on the financing side," said Goldman's Kelleners.
But caution prevails as companies are still seeking to sever their ties with Russia or limit their exposure to the region.
"Clients are increasingly looking inward rather than outward," said Citigroup's Harding-Jones.
Global monkeypox outbreak isn't an international public health emergency 'at present,' WHO rules

Both the World Health Organization director-general and an emergency committee convened Thursday agree that monkeypox isn't a international public health emergency "at present," the organization said Saturday. Read More
Supreme Court ruling could boost sales of abortion drugs, but insurer coverage varies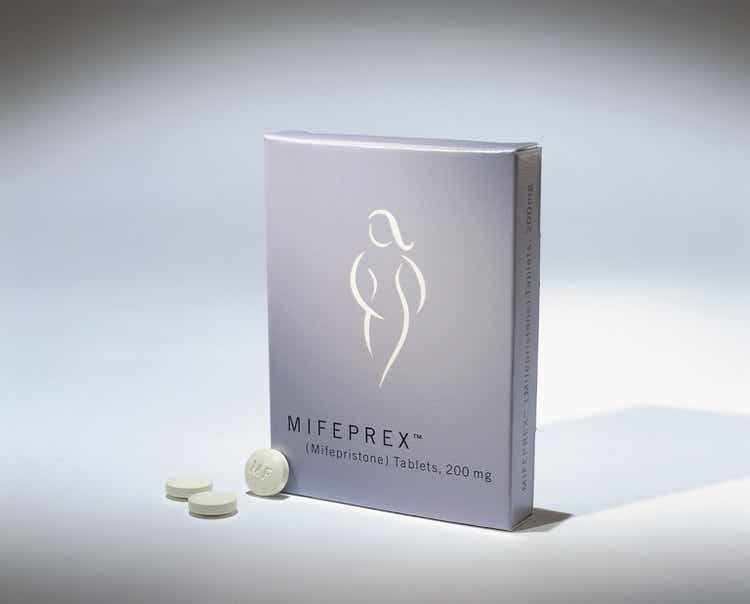 Supreme Court ruling could boost sales of abortion drugs, but insurer coverage varies
Non-work related loss of life
Article content
NEW YORK, June 25, 2022 (GLOBE NEWSWIRE) — Mercer International Inc. ("Mercer" or the "Company") (Nasdaq: MERC) is deeply saddened to announce that an employee has passed away at its Rosenthal mill in Germany on June 25, 2022. Mercer and local authorities conducted an investigation and so far determined that the tragic loss was not work related. Mercer's emergency procedures were immediately activated, local authorities were notified and industrial safety and occupational health personnel were involved for support.
Article content
"We are saddened about the loss of life of one of our employees and our thoughts are with the individual's family and colleagues," stated Christian Soergel, Managing Director of Mercer Rosenthal. "Given the nature of the incident, we will be respecting the privacy of our employee's family and will continue providing support to them and to all our affected employees."
About Us
Mercer International Inc. is a global forest products company with operations in Germany, USA and Canada with a consolidated annual production capacity of 2.3 million tonnes of pulp, 550 million board feet of lumber, and 140 thousand cubic meters of CLT. To obtain further information on the company, please visit its website at www.mercerint.com.
Article content
The preceding includes forward looking statements which involve known and unknown risks and uncertainties which may cause our actual results in future periods to differ materially from forecasted results. Words such as "expects", "anticipates", "are optimistic that", "projects", "intends", "designed", "will", "believes", "estimates", "may", "could" and variations of such words and similar expressions are intended to identify such forward‐looking statements. Among those factors which could cause actual results to differ materially are the following: the highly cyclical nature of our business, raw material costs, our level of indebtedness, competition, foreign exchange and interest rate fluctuations, our use of derivatives, expenditures for capital projects, environmental regulation and compliance, disruptions to our production, market conditions and other risk factors listed from time to time in our SEC reports.
APPROVED BY:
Jimmy S.H. Lee
Executive Chairman of the Board
(604) 684-1099
Juan Carlos Bueno
President & Chief Executive Officer
(604) 684-1099