Shamshera poster spotlights Sanjay Dutt's character Daroga Shuddh Singh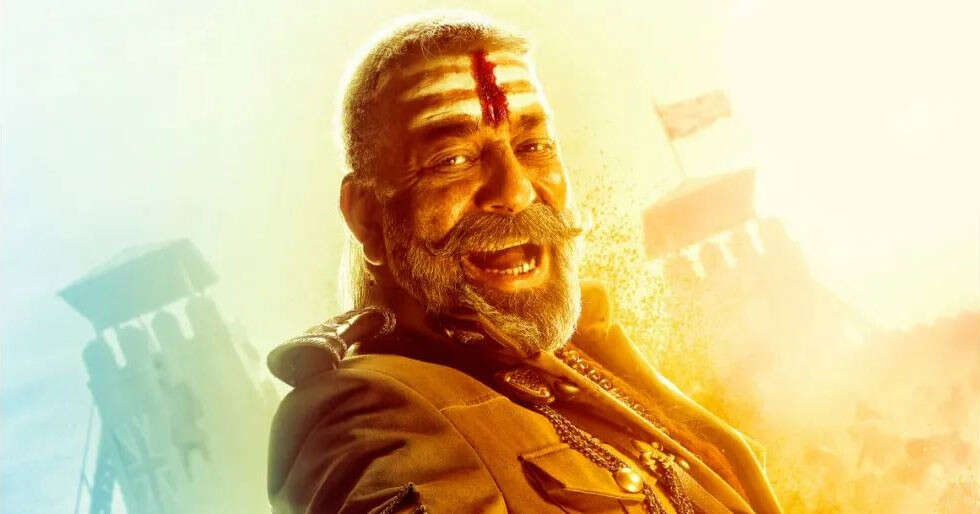 Shamshera, starring Ranbir Kapoor, Sanjay Dutt, Vaani Kapoor and more, is set to arrive in cinemas in a matter of weeks. The film's first teaser arrived yesterday and it offered a glimpse of what fans can expect from the period drama. While Ranbir's dacoit warrior look was the main highlight, we also got a fleeting look at Sanjay Dutt from the film. Now, the makers have dropped a poster spotlighting his character.
In Shamshera, Sanjay Dutt plays a negative role. Today, Yash Raj Studios shared a dramatic poster of the actor's look from the film in a post captioned, "Evil never looked this good – Daroga Shuddh Singh."
Check it out here:
The poster sees Sanjay Dutt in uniform cracking a whip with a sinister laugh. Looks like Daroga Shuddh Singh is going to create some big problems for the film's protagonist, Ranbir Kapoor's Shamshera.
Shamshera directed by Karan Malhotra is set to arrive in cinemas on July 22 this year.
Sarah Jessica Parker Says To Stop Calling Her "Brave" For Embracing Her Gray Hair, And It's Opening An Important Conversation About Aging
"I can't spend time getting base color every two weeks. Can't do it. Nope. Too much."
In a recent interview with Allure, Sarah Jessica Parker opened up about having gray hair and how women are treated when it comes to aging.
The actor's recently become associated with the "herringbone highlights" hairstyle, in which multiple shades are woven in between the gray hairs instead of hiding them completely.
But in the interview, she reflects on how images of her having lunch with Andy Cohen went viral last summer because of her hair — even though Andy also had gray hair and is only three years younger than her.
"Andy has a full head of beautiful gray hair," she says. "But no one mentioned him, sitting right next to me. Not a soul. I'm not angry, it's just an observation."
"I try to not see it, but sometimes it penetrates beyond, you know, the blackout…And some of it confounds me because of the double standard that is so plainly illustrated."
"It became months and months of conversation about how brave I am for having gray hair. I was like, please please applaud someone else's courage on something!"
When it comes to aging and the obsession with wanting to look younger, Sarah says "I just don't understand why I'm supposed to be spending that much time thinking about it. It's not that I'm purposefully dismissive or delusional. But I don't really ponder it."
"I don't think there's a right or a wrong way to have a relationship with aging, living, time spent on earth. But mine is that there are a million things I want to do with my free time, and none of them have to do with preserving [what I look like] now, or trying to get back to 15 years ago."
Lori Harvey Wears Sexy Bustier Top At Bella Hadid's Party After Split From Michael B. Jordan: Photos
Lori Harvey isn't letting her breakup with Michael B. Jordan keep her down! The Instagram model was spotted arriving to Bella Hadid's party in West Hollywood on Friday, June 24 and it looked like her recent split was the last thing on her mind. Rocking a revealing bustier top and matching pants, Lori looked every inch the single gal ready to mingle!
Back in the beginning of June, Lori and the Black Panther actor reportedly called it off after dating for more than a year, according to a source for People. "Michael and Lori are both completely heartbroken," the insider said. "They still love each other. They had great times together and brought out the best in each other."
In November, the former lovebirds celebrated their one-year anniversary. Michael took to his IG story to share a series of photos with Lori, and he wrote, "Happy Anniversary. It's been a year, crazy!!" One month later, he gushed about being in love and how it's transformed his life. "There are roles that I passed on that I knew I didn't have enough life experience to play. I was like, 'What can I pull from?' But I finally found what love was," he told The Hollywood Reporter. "Long story short, I think it's just the timing of everything. It was the right time for me. Yeah. I'm happy."
Lori appeared to co-sign the sentiment, as she opened up about the relationship for POPSUGAR's Jan/Feb cover story, saying it's important to start off as friends. "Always communicate. Overcommunicate, even, so you are always on the same page," Lori said. "Also, be friends first. You know how sometimes you fight with your siblings and, of course, you love them, but you're like, 'I don't even like you right now'? It's important to always be friends whether you like the person."
Meanwhile, Lori's adopted father, Steve Harvey, might be a little crushed by the news after he gave the pairing his stamp of approval. "I don't speak publicly about this type of stuff, but I'm happy for my daughter right now," he gushed in September. "I really am. It's the first time I've been happy for her [in a relationship]. He's just a good guy. If he wasn't, get him out of here."
Shamshera star Ranbir Kapoor reveals the amount of his first pay check and what he did with it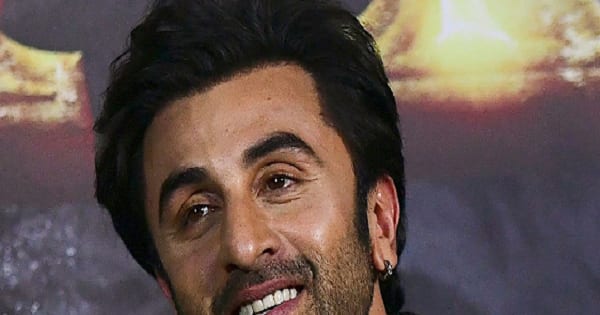 Shamshera star Ranbir Kapoor in his candid conversation revealed the amount of his first paycheck and it is hard to believe him.
Bollywoodlife_Web/Bollywoodlife_AS_Inarticle_300x250|300,250~Bollywoodlife_Web/Bollywoodlife_AS_Inarticle_2_300x250|300,250~Bollywoodlife_Web/Bollywoodlife_AS_ATF_970x90|970,250~Bollywoodlife_Web/Bollywoodlife_AS_ATF_300x250|300,600~Bollywoodlife_Web/Bollywoodlife_AS_BTF_1_300x250|300,600~Bollywoodlife_Web/Bollywoodlife_AS_BTF_2_300x250|300,600~Bollywoodlife_Web/bollywoodlife_ros_strip|1300,50~Bollywoodlife_Web/Bollywoodlife_AS_OOP_1x1|1,1
// jQuery(window).scroll(function(){ // if (isInView(jQuery('#live-blog-update'))){ // getMoreBlogEntries(); // } // });
$(document).ready(function(){ $('#commentbtn').on("click",function(){ (function(d, s, id) { var js, fjs = d.getElementsByTagName(s)[0]; if (d.getElementById(id)) return; js = d.createElement(s); js.id = id; js.src=" fjs.parentNode.insertBefore(js, fjs); }(document, 'script', 'facebook-jssdk'));
$(".cmntbox").toggle(); }); });