Oh, yes: The A&R Awards in association with Abbey Road Studios will return to London on November 8, 2022 – Music Business Worldwide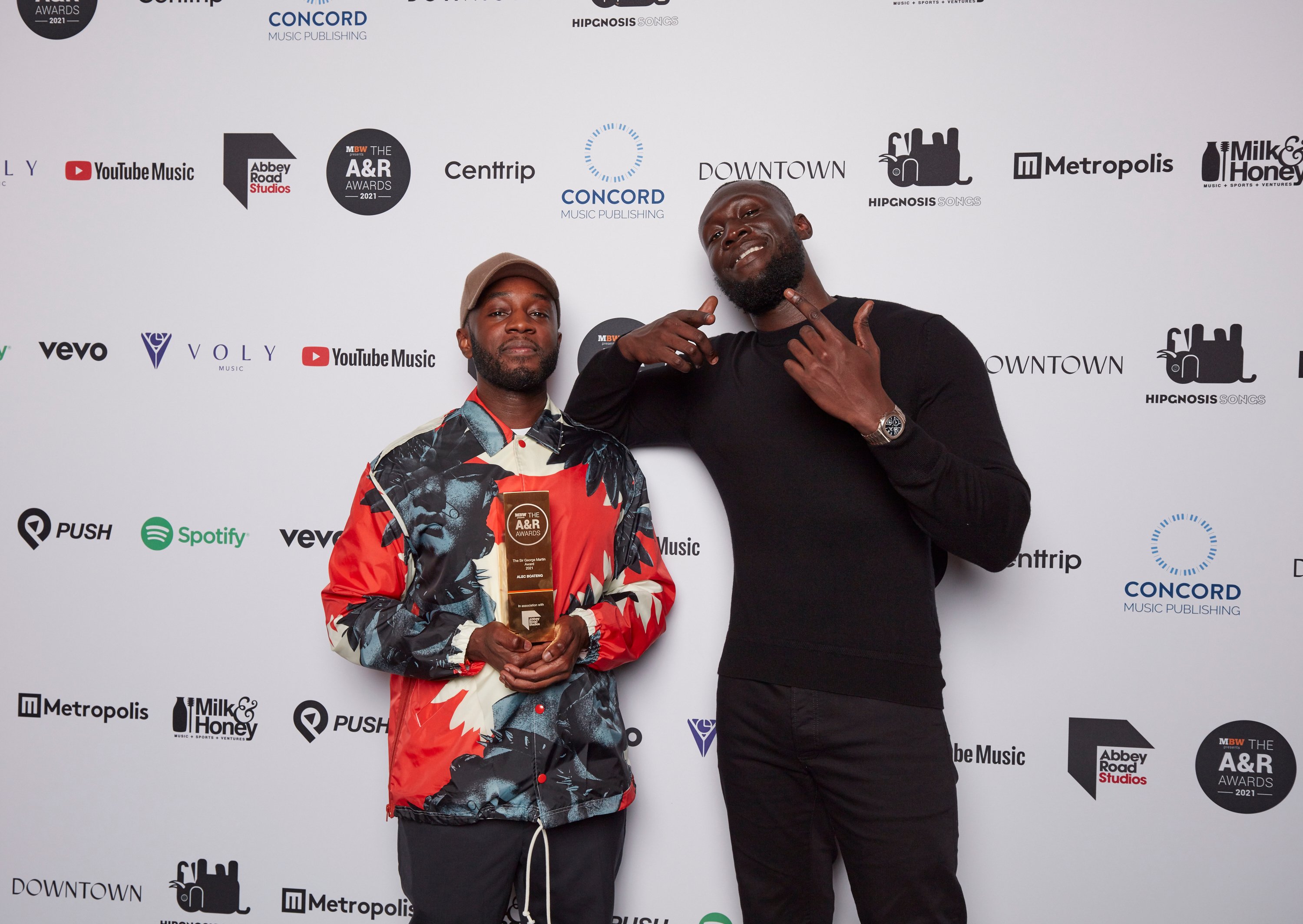 Did you know that Tuesday this week was officially 2022's longest day?
It's all downhill from here, folks. We don't want to put a dampener on your summer vibes, especially if you're popping down to Worthy Farm today. (May those clouds, pregnant with H2O, hold back their tears for you this weekend 🙏.)
But the winter nights will, eventually, inevitably, draw in.  And you know what will help make 'em much more bearable?
Why, only the most enjoyable night out in the UK music industry calendar!
---
The A&R Awards, the annual event recognising the very best of the UK music industry's creative community, will return to central London on the evening of Tuesday, November 8, 2022.
Venue: The Grand Connaught Rooms, Holborn/Covent Garden area.
Tables: A limited number of tables are on sale

now

. (See 'How do I buy a table?' below.)
Once again, the A&R Awards will see a mix of songwriters, producers, labels, publishers and artist managers celebrated for their achievements in the prior 12 months.
And once again, both the 'major' and 'independent' sectors of the business will get their dues.
---
Presented by Music Business Worldwide, this year's ceremony is already shaping up to be one for the ages.
You can expect the usual mix of individual and team awards, plus The A&R Awards' trademark special moments – including The A&R Icon Award, Trailblazer: The Richard Antwi Award, and, of course, The Sir George Martin Award.
For 2022's event, some things will be different, but brilliant. And some things will be same, but brilliant.
The latter category includes our long-running association with Abbey Road Studios, who we're delighted to confirm have stepped up for the sixth year as headline partner of the A&R Awards.
"The A&R community remains the lifeblood of the industry, guiding extraordinary talent to new heights."

Isabel Garvey, Abbey Road Studios
Isabel Garvey, MD of Abbey Road Studios, said: "We're thrilled for Abbey Road Studios to support the A&R Awards for a sixth year. The A&R community remains the lifeblood of the industry, guiding extraordinary talent to new heights.
"At Abbey Road, we've been building new rooms for writers and producers, enhancing our existing studios and developing new tools to connect producers, writers, artists and A&Rs when working remotely, so we're excited to see the A&R teams rewarded in this way."
Shortlists will be unveiled – and voting will begin – for this year's awards in the autumn.
---
How do I buy a table?
Platinum and Gold tables are available now for purchase – and, fair warning, we expect them all to be gone by the end of the summer.
To some people's annoyance (sorry, but also kinda not sorry), we deliberately keep the A&R Awards to a limited (but swish) space.
We mainly do that so we don't have to shoehorn in new awards that don't really meet the ethos of the evening, just to sell extra tables.
It's the right decision. But unfortunately, it also means we sell out quick.
To lock in your company's table/s today, please email [email protected].
More information is available on the official A&R Awards website here.
---
What if I want to sponsor the event?
A range of high-visibility sponsorship opportunities for the A&R Awards 2022 are available across various categories.
All parties interested in supporting the A&R Awards 2022, please contact: [email protected]
---
one last thing.
Those of you who were at the A&R Awards last year – and what an immense evening that was – will remember that the much-missed Ashley Forbes posthumously won the 'A&R Administrator' award.
Collecting that award from the stage, Dan from Bastille called on us to rename it, in Ashley's honour, 'The Forbesie'.
Obviously, that's happening.
See you there.Music Business Worldwide
Global monkeypox outbreak isn't an international public health emergency 'at present,' WHO rules

Both the World Health Organization director-general and an emergency committee convened Thursday agree that monkeypox isn't a international public health emergency "at present," the organization said Saturday. Read More
Supreme Court ruling could boost sales of abortion drugs, but insurer coverage varies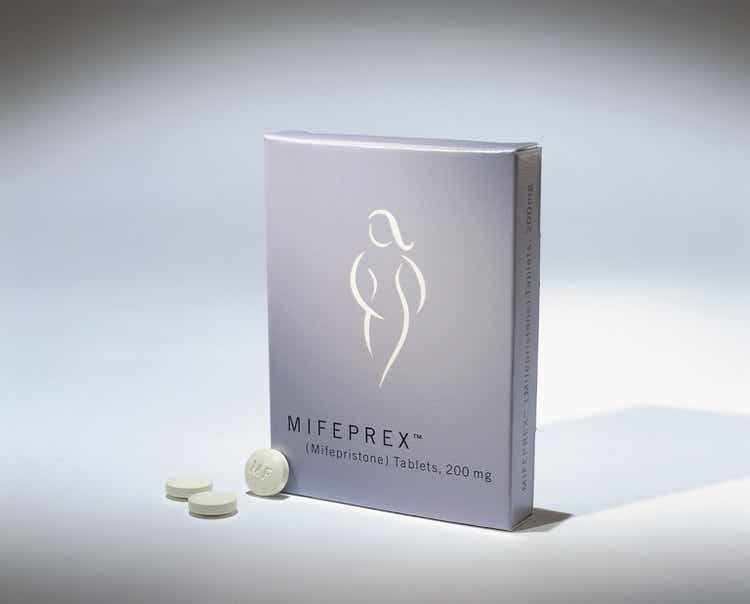 Supreme Court ruling could boost sales of abortion drugs, but insurer coverage varies
Non-work related loss of life
Article content
NEW YORK, June 25, 2022 (GLOBE NEWSWIRE) — Mercer International Inc. ("Mercer" or the "Company") (Nasdaq: MERC) is deeply saddened to announce that an employee has passed away at its Rosenthal mill in Germany on June 25, 2022. Mercer and local authorities conducted an investigation and so far determined that the tragic loss was not work related. Mercer's emergency procedures were immediately activated, local authorities were notified and industrial safety and occupational health personnel were involved for support.
Article content
"We are saddened about the loss of life of one of our employees and our thoughts are with the individual's family and colleagues," stated Christian Soergel, Managing Director of Mercer Rosenthal. "Given the nature of the incident, we will be respecting the privacy of our employee's family and will continue providing support to them and to all our affected employees."
About Us
Mercer International Inc. is a global forest products company with operations in Germany, USA and Canada with a consolidated annual production capacity of 2.3 million tonnes of pulp, 550 million board feet of lumber, and 140 thousand cubic meters of CLT. To obtain further information on the company, please visit its website at www.mercerint.com.
Article content
The preceding includes forward looking statements which involve known and unknown risks and uncertainties which may cause our actual results in future periods to differ materially from forecasted results. Words such as "expects", "anticipates", "are optimistic that", "projects", "intends", "designed", "will", "believes", "estimates", "may", "could" and variations of such words and similar expressions are intended to identify such forward‐looking statements. Among those factors which could cause actual results to differ materially are the following: the highly cyclical nature of our business, raw material costs, our level of indebtedness, competition, foreign exchange and interest rate fluctuations, our use of derivatives, expenditures for capital projects, environmental regulation and compliance, disruptions to our production, market conditions and other risk factors listed from time to time in our SEC reports.
APPROVED BY:
Jimmy S.H. Lee
Executive Chairman of the Board
(604) 684-1099
Juan Carlos Bueno
President & Chief Executive Officer
(604) 684-1099