Jim Cramer Has the Gall to Lecture Gen Z About $14 Margaritas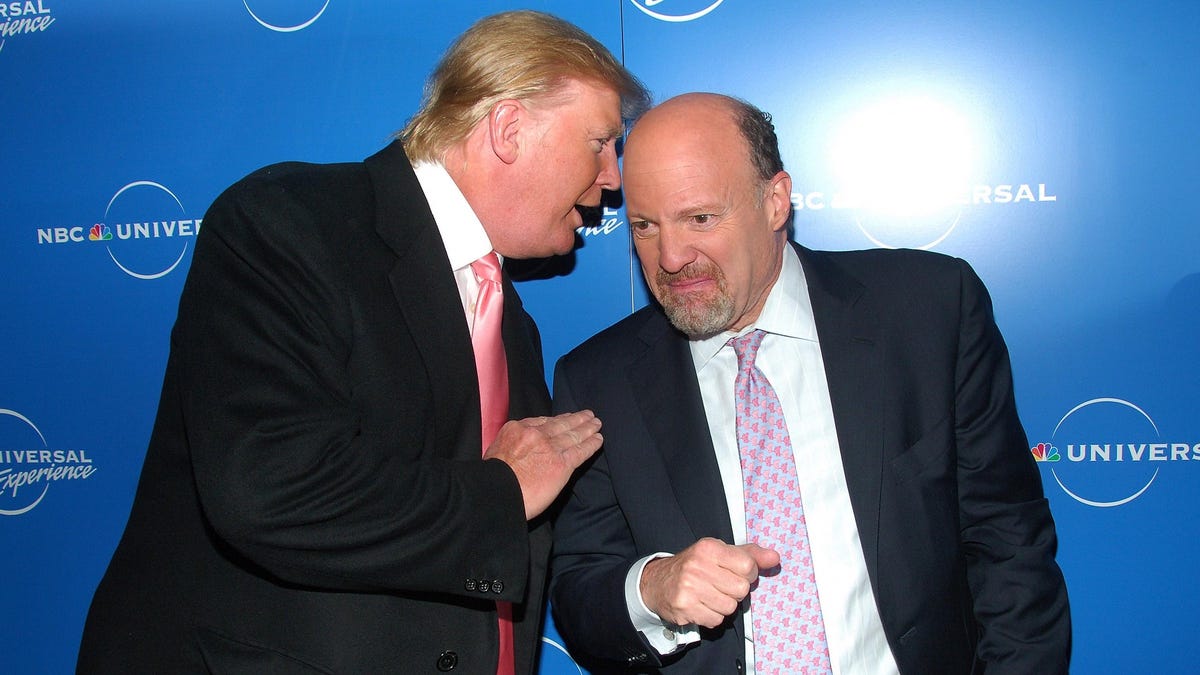 Jim Cramer, the CNBC host who's reportedly worth at least $150 million, thinks Gen Z is buying too many $14 margaritas at the bar he owns in Brooklyn. And while we're all for giving millionaire baby boomers like Cramer less money, it's important to remember Cramer's track record for advice—like the time he told everyone to buy ethereum right before it tanked.
"One of the problems I see about Gen Zers—they're not frugal enough," Cramer said in a CNBC video posted Wednesday.
"They almost seem like that they'll always have a lot of money even when they don't have a lot of money. They have to change their thinking," Cramer continued.
Cramer then went on to hedge his criticism and say he wasn't calling for everyone to eat instant ramen all the time. The TV host just thinks he's giving practical advice and doesn't believe young people when they complain about the high costs of college.
"I saw money spent as if it grew on a tree. I saw five $14 margaritas [consumed by] one person," Cramer said. "I saw multiple beers to the point where it was 40 bucks."
"Don't have that second margie, the third margie. When you confront them they say, 'well, but student loans,'" Cramer said about young people he's supposedly spoken with.
"On the one hand you're saying you're allowed to have all the margaritas you want, but on the other hand you say, 'I can't invest, I have student loans,'" Cramer said.
Where does Cramer want these young people to invest their money? He doesn't say precisely in the new video, but he's on TV just about every day, which means people hear a lot of investment advice from him. Take the cryptocurrency ethereum, for example, as just one investment opportunity Cramer was recently promoting.
On April 28, when ether was trading at $2,900, Cramer said, "I think ethereum is terrific. I'm a believer. And I think you could easily get 35-40 percent."
How has ether been doing since Cramer gave out this advice? In reality, ether has crashed and currently trades at $1,092. If you invested $100 in ethereum when Cramer told you to buy, you currently have about $37 worth of ethereum. But if you'd spent that $100 on margaritas for you and all your friends you'd have had a great fucking time—provided you didn't go to Cramer's bar.
What other excellent advice has Cramer doled out recently? The Mad Money host said everyone should buy stock in Netflix on January 3 of this year. Netflix's stock price was $597 on January 3, down about $100 from its all-time high of $700 just a couple of months earlier.
How's Netflix's stock price doing these days? It's currently trading at about $178. Again, if you skipped the margaritas and invested your money in the things Jim Cramer told you to invest in, the only thing you were saved from was a potential hangover.
Or take the theater chain AMC, which Cramer told people to buy the stock on September 9, 2021. The stock was priced at $35.54 at the time and is currently trading at $12.60.
The list goes on and on when it comes to bad bets Cramer has peddled over the years. In fact, some people have floated a trading strategy called the "inverse Cramer" since he's had so many bad predictions. And don't even get us started on the fact that the average student loan debt in the U.S. is around $39,000. That's over 2,786 margaritas at Cramer's New York bar.
We're not saying it's bad to be frugal. Live your life and spend your money however you want. But every time wealthy baby boomers point to relatively inconsequential expenses—whether it's avocado toast or margartias—and say that's why young people have money problems, they're either lying or they're dumb.
Baby boomers can't seem to grasp the idea that they enjoyed incredible economic benefits tailored to their personal growth and existence in the second half of the 20th century. And if they haven't figured it out by now, they'll never get it. You didn't accumulate wealthy because you're particularly frugal and a genius. You had plenty of societal support along the way, whether you want to admit it or not.
As Apple is expected to announce a headset in January and Meta slows VR investment, a look at opportunities for the VR supply chain and competing headset makers (Ming-Chi Kuo/Medium)
Ming-Chi Kuo / Medium:

As Apple is expected to announce a headset in January and Meta slows VR investment, a look at opportunities for the VR supply chain and competing headset makers — (1) One of the keys to the VR industry's rapid growth in the past 2-3 years is Meta sold VR headsets at a loss and aggressively promoted its VR business.
Dragon Ball Super: Super Hero's Opening Recreates the Red Ribbon Saga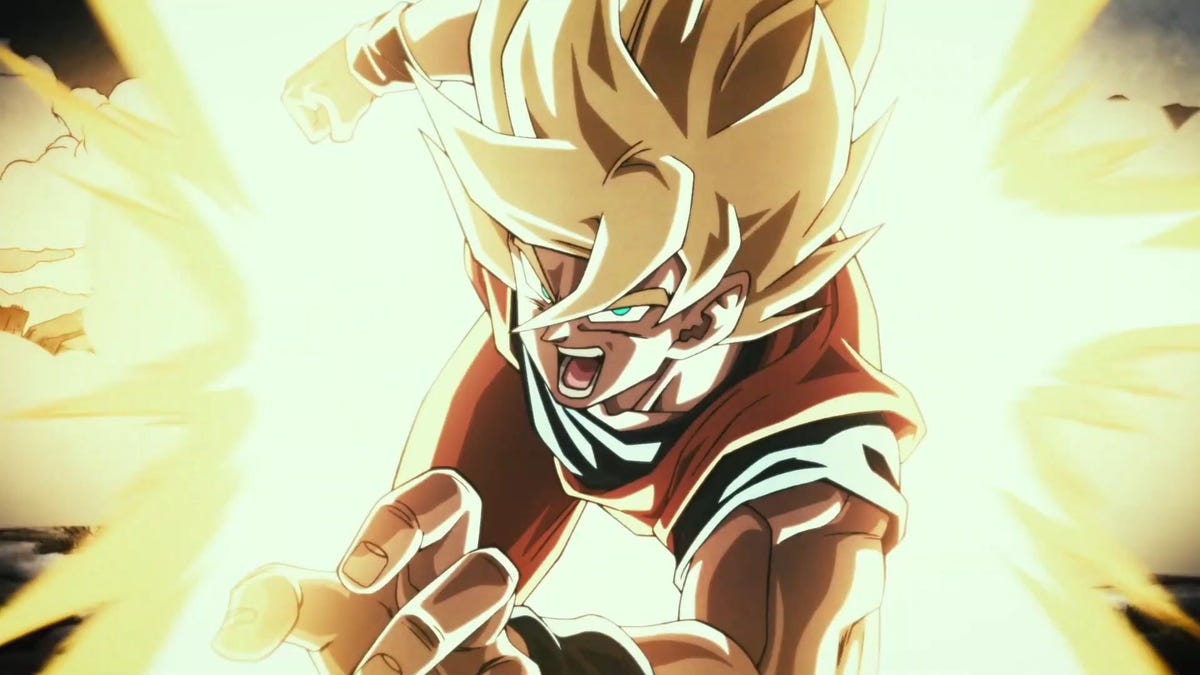 For 90s kids, Akira Toriyama's Dragon Ball was one of our first steps into anime and manga. It was Dragon Ball Z on Toonami that was The Show back in the day, and the franchise has gone on in the years since to produce countless games, spinoff anime, and films. With the upcoming Super Hero movie serving as the first film in four years, Toei Animation is going all out to make sure that this movie is a big deal.
Super Hero follows Piccolo (Toshio Furukawa in Japanese, Christopher Sabat in English) and Gohan (Masako Nozawa/Kyle Hebert) as they save the world from a new version of the Red Ribbon Army, a criminal organization that first popped up when Gohan's father, Goku (Nozawa/Sean Schemmel) was a kid back in the original Dragon Ball, and who later returned in DBZ during the "Androids Saga." With the film having released in Japan earlier this month, and set to hit other territories sometime in the next months, Toei has released a video of the film's opening that gives a condensed version of the Ribbon story that's run across the franchise over the years. Bur rather than simply present that footage as it originally was, Toei recreated it to fit the style of the film's 3D animation.
(2022) NEW DRAGON BALL SUPER: SUPER HERO MOVIE – Official Animated Intro Trailer
If you've played Dragon Ball FighterZ, the film's art style of mixing 2D with CGI will feel familiar, and it just looks awesome. Seeing the Androids and Cell in cleaner, crisper animation, even just for a moment, may bring back some memories. Beyond the movie meant to follow Super Hero, it's clear what anime future awaits Dragon Ball, but here's hoping that the next series, whenever it comes out, has equally gorgeous animation.
Thanks to Crunchyroll, Dragon Ball Super: Super Hero will hit theaters around the world later this summer.
[via Comic Book]
---
Want more io9 news? Check out when to expect the latest Marvel and Star Wars releases, what's next for the DC Universe on film and TV, and everything you need to know about House of the Dragon and Lord of the Rings: The Rings of Power.
G/O Media may get a commission
How to Clear the Recent Files List in Adobe Photoshop
If you've been using Adobe Photoshop and you don't want to leave your recent work visible on the opening Home page when you launch the app, you have a few options for clearing the list or hiding it. We'll show you how.
How to Clear the Recent File List in Photoshop
To clear the recent photos list in Adobe Photoshop, first click "File" in the menu bar. Then select "Open Recent." In the small menu that appears, select "Clear Recent File List."
And that's all it takes. Your recent file list has been erased, and you'll no longer see the files you've recently opened in the File menu or on the "Home" screen when you first open Photoshop. But new files will still be added to the list when you open them. If you want to fix that, see the section below.
How to Hide the Recent File List in Photoshop
As you've seen above, it's easy to clear the Recent File List in Photoshop. But if you open more files after that, you'll see them in the list again. To get rid of the Recent File List—and hide the recent files from the "Home" screen, click "Edit" in the menu bar. Next, select Preferences, then choose "File Handling" in the menu.
When the Preferences window opens, look toward the bottom of the window and set the "Recent File List Contains" option to the number "0" (zero) using the text box beside it.
After that, click "OK," and Photoshop will save your changes and close the Preferences window. From now on, you'll no longer see the list of recently opened files in the File menu or on the Home screen.
But be aware: Photoshop still keeps track of recently-opened files, even if you don't see them listed. If you change "Recent File List Contains" to another number other than 0, you'll see recently opened files again.
RELATED: How to Learn Photoshop