Cannes Lions Sees Greenpeace Protest Atop The Palais As Guerrilla Campaign Continues To Disrupt Ad Festival
Delegates at Cannes Lions were stopped from entering the advertising festival this morning after Greenpeace activists staged an anti-fossil fuels protest on top of the Palais des Festival — the latest of several guerrilla stunts to disrupt the event.
Crowds, delegates and fans were all held back and doors closed while police attended the area.
A small crowd on the street, presumably supporters of the protestors, cheered as two men were escorted down an emergency ladder hastily erected on the main concourse.
Asked by Deadline about the problem, one French policeman shrugged and said only, "Greenpeace."
Greenpeace protests at the main entrance to the Cannes Lions Festival of Creativity this morning to ban fossil fuel advertising. pic.twitter.com/lwu2fhe5a3

— Anthony Kennedy (@anthonykennedy) June 23, 2022
Many delegates trying to access the Palais were queuing to hear from Netflix Co-CEO Ted Sarandos, who is due to deliver a keynote shortly. Other Hollywood figures such as Ryan Reynolds and Regina Hall have already appeared at the event, while Patrick Stewart is set to take to the stage later today.
The protest follows another by former ad exec Gustav Martner, who had his pass revoked on Monday night after pulling an anti-fossil fuel stunt for Greenpeace. It's been a trying week for Cannes Lions organizers, with the protest, which centers on ad agencies work with fossil fuel companies, extending to a guerrilla marketing campaign along the Croisette based around the slogan, 'No Awards on a Dead Planet.'
Campaigners also stormed the beachfront area of ad giant WPP's stand on kayaks, according to ad trade The Drum. The protestors were dressed as the popular 'This is Fine' dog meme, which has also featured in the posted splashed around town.
Cannes Lions ends tomorrow (June 24).
Cannes Lions: Greenpeace se fait (encore) remarquer en débarquant en kayak pic.twitter.com/Oy5RkJaT9O

— Nice-Matin (@Nice_Matin) June 22, 2022
Let's Debate Over Which Of These Famous Men Have The Beard Of All Beards
Maya Vander Confirms She's Exiting "Selling Sunset" After Five Seasons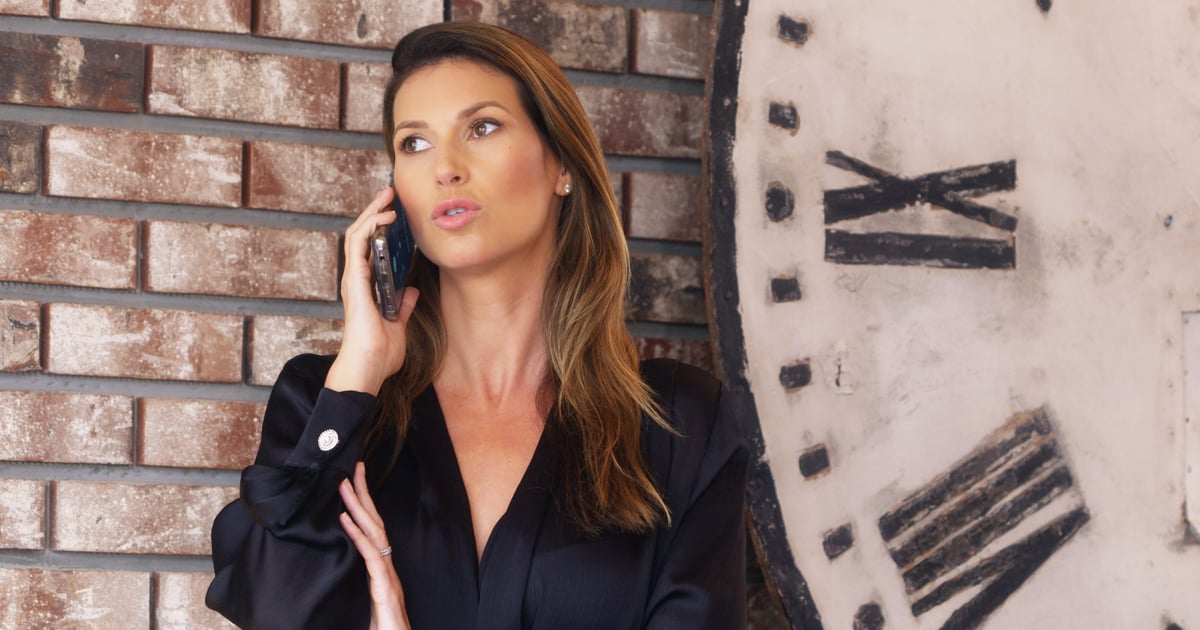 One of the Oppenheim Group's original realtors is exiting "Selling Sunset" ahead of season six. In a new interview with Page Six, Maya Vander confirmed that season five of the Netflix reality show was her last — at least for now. "I decided to not execute my contract," she said. "I love the show, and it was great, but I'm excited to focus on the Miami real-estate market."
At the end of season five of "Selling Sunset," the Oppenheim Group staff threw a party for Vander, who was planning to more permanently relocate from Los Angeles to Miami. The wife and mother had been bicoastal for a few years, but with the birth of her third child on the horizon, she decided it would be best to settle in Miami with her family. However, in December 2021, Vander revealed on Instagram that the baby was stillborn at 38 weeks. Six months later, she shared with fans via her Instagram Story that she had subsequently had a miscarriage. "I had a very crazy week," she wrote on her IG Story on June 21, per Page Six. "Miscarriage after 10 weeks…following my stillbirth…but my kids and my husband are absolutely my blessing and I am so lucky to be their mother!"
Vander had been with the O Group for years and was one of Jason and Brett Oppenheim's most reliable realtors (she even closed on a $12-million-plus house at the end of season five). She moved to LA in the early 2000s from Israel to start a new life for herself, but her relationship with her husband eventually took her to Miami. By that time, however, Vander had built up her career and seemingly didn't want to leave it behind. When Netflix started filming "Selling Sunset," she and her husband had just relocated to Miami, she told the New York Post in January. Vander ended up flying back and forth from LA to Miami to film and keep up her business in California.
Now that she's in Miami more permanently, she set up her own luxury real -state business, the Maya Vander Group. "My business in Miami is really doing well. I started my own team here. I have a few girls that work with me. And the market in Miami is great," Vander told the Post.
According to Us Weekly, Vander's real-estate license has officially been transferred from the Oppenheim Group to Compass, which her company will be operating under. A source told the outlet that Vander's decision to leave "Selling Sunset" wasn't an easy one. Vander "loves the show, and it's definitely hard to let go," they said.
In addition to focusing on her business, Vander is also eager to spend more time with her children. "I want to focus on my family, and flying coast to coast is a lot," she told Page Six. "The show is great, and I love everyone — but looking forward to growing my business in South Florida."
— Additional reporting by Sabienna Bowman.
Rage Against The Machine Joins Lizzo And Live Nation In Tour Proceeds Donations
UPDATE: A day after Lizzo pledged to donate tour proceeds to Planned Parenthood (a sum matched by producer Live Nation), Rage Against the Machine has made similar plans.
The group said Friday night at a tour date and later on Instagram that it will donate nearly a half-million dollars to reproductive rights organizations in Wisconsin and Illinois.
"We are disgusted by the repeal of Roe V. Wade and the devastating impact it will have on tens of millions of people," the group wrote. "Over half of the country (26 states) is likely to ban or seriously restrict abortion very soon, if not immediately, which will have a disproportionate impact on poor, working class and undocumented BIPOC communities."

Rage has raised $475,000 through the sale of charity tickets for their concerts at Alpine Valley Music Theatre in Elkhorn, Wis. and United Center in Chicago, Ill.
EARLIER: The Roe v. Wade overturn by the Supreme Court is galvanizing the entertainment industry, and singer Lizzo is leading the charge, announcing today that she'll contribute to the fight.Lizzo said on social media that she'll donate $500,000 of her upcoming "Special Tour" money to Planned Parenthood. Live Nation, the tour's promoter, will match that total, making for a $1 million total donation.

The donation by Live Nation is its second in two months. In May, it teamed with Harry Styles to lobby for gun violence prevention. As part of that, $1 million in proceeds from the tour will be donated, with Live Nation matching.