'24*7 job, no work-life balance': Zomato posts 800 vacancies amid mass layoffs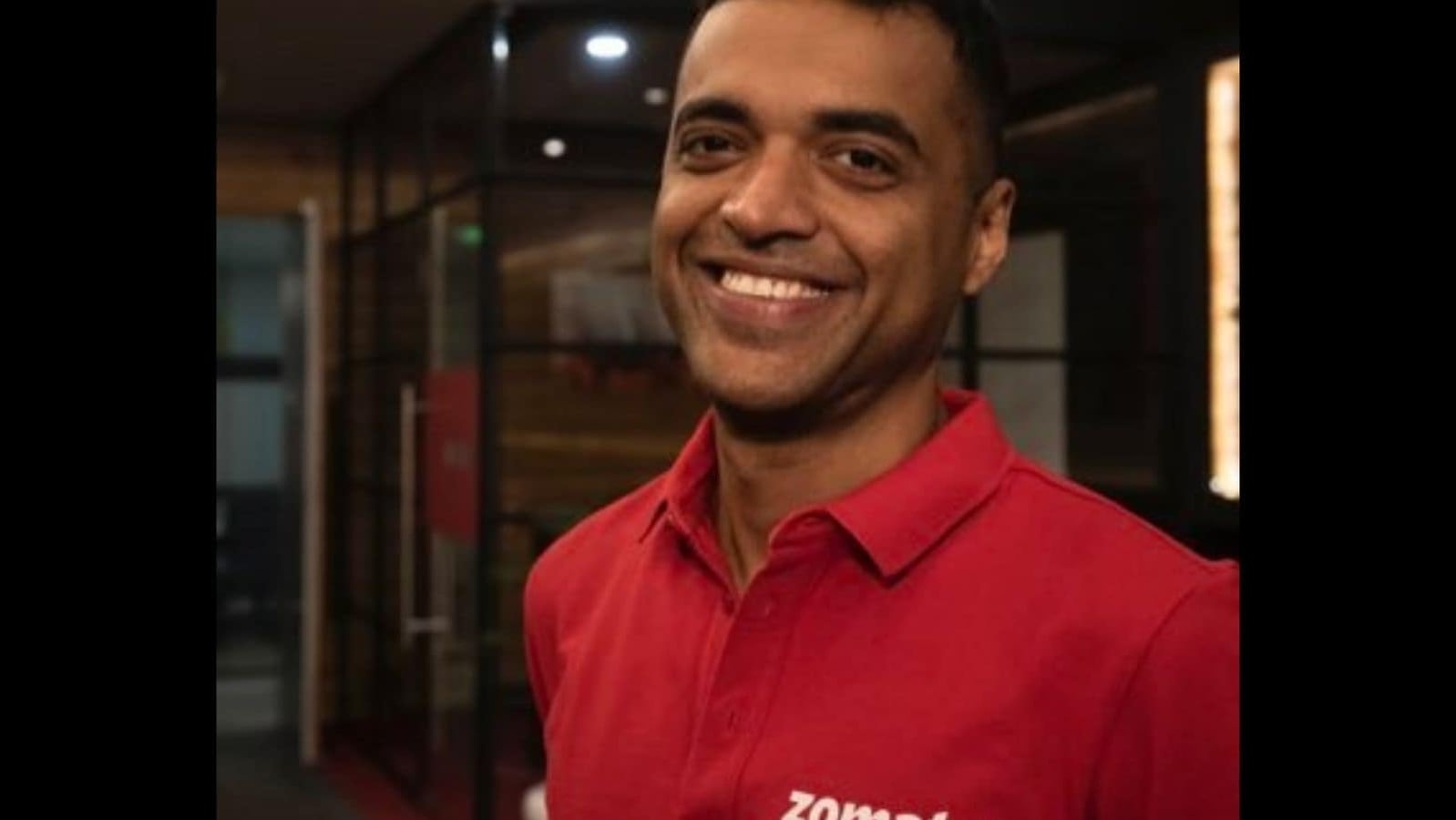 Amid a slew of layoffs across tech giants like Wipro, Microsoft, Amazon, Google, Meta and Twitter, Zomato CEO Deepinder Goyal on Monday posted about nearly 800 job openings at the food delivery firm. In a LinkedIn post, Goyal shared that the firm is hiring across five positions – chief of staff to CEO, generalist, growth manager, product owner, and software development engineer.
He asked people to tag suitable candidates under the post and also to contact him via email at deepinder@zomato.com to get more information about the job profiles. The founder of the foodtech giant also added the specifications and requirements for each role.
Many users pointed out the irony of mass hiring two months after the company laid off nearly 3 per cent of its staff based on performance, and called it a "marketing gimmick". When a user questioned Goyal about "surety against layoffs", Goyal replied that "There never is". Others were more concerned about the expectations from the chief of staff to one of the CEOs (Zomato, Blinkit, Hyperpure). "It is a 24*7 job where the traditional employee mindset of work-life balance won't work," the job posting read.
Some LinkedIn users called it "exploitative" and lashed out at the "toxic" work environments set by CEOs. The description also adds that the job holder will be a "mini-CEO" ensuring proper prioritisation and outcomes. In the listing for other positions, Goyal detailed that a generalist will coordinate with the leadership team while a growth manager will work with a portfolio of Zomato's restaurant partners.
Recently, Goyal had acknowledged an alleged scam involving its delivery agents, which was flagged by Vinay Sati, an entrepreneur. Sati claimed that a delivery executive asked him to use the cash on delivery method while ordering on Zomato. "…When you order food worth 700-800rs through Cash On Delivery you only have to pay 200rs for that. I will show it to Zomato that you have not taken the food but will also give you the food you ordered," he wrote in a LInkedIn post.
I say thumbs up to MP Materials
RPC Inc: "I want you to hold [onto] it."
Marvell Technology Inc: "You don't want to buy until it reports. After it reports, we're going to take a solid look at it. … If you do own it now, you'll do just fine."
Li Auto Inc: "Listen to [Tesla CEO] Elon Musk on the conference call. He likes the Chinese automakers. Who am I to go against the smartest man in the world?"
Strong earnings from Tesla and United Rentals helped market climb
CNBC's Jim Cramer said that Thursday's rally is thanks to a batch of strong company earnings.
"I've said over and over again that during earnings season, what matters is companies and the CEOs with the smarts to direct them," he said.
Stocks rose on Thursday as investors digested the latest batch of earnings and new gross domestic product data showing the U.S. economy grew by a higher-than-expected 2.9% in the fourth quarter.
Cramer said that contrary to what many might believe, the economic data didn't drive the trading session's rallies.
"That's a classic misdirection play — just totally wrong. It's stale. It doesn't count. We're in earnings season, for heaven's sake," he said, adding, "Stocks did well today because many of them delivered good numbers."
He went over several examples of corporate news and earnings reports that fueled Thursday's gains:
"It's very confusing if you're on permanent negative autopilot because you only pay attention to the [Federal Reserve]. If you watched the individual companies, these moves would be a lot less surprising," Cramer said.
Intel, Visa, Hasbro and more
The Intel Corporation logo is seen at a temporary office during the World Economic Forum 2022 (WEF) in the Alpine resort of Davos, Switzerland May 25, 2022.
Arnd Wiegmann | Reuters
Check out the companies making headlines in after-hours trading.
Intel — Shares of Intel plunged 8.2% after the company reported earnings that missed on the top and bottom lines. The company reported adjusted earnings of 10 cents per share on $14.04 billion in revenue where analysts expected 20 cents per share on revenue of $14.46 billion, per Refinitiv. Intel also gave weak guidance, forecasting a net loss in the first quarter.  
Visa — Visa shares rose 1.5% after the company reported an earnings beat. The digital payments company reported adjusted earnings per share of $2.18 and $7.94 billion in revenue, more than Wall Street's expectations of adjusted earnings of $2.01 per share and $7.70 billion in revenue, per Refinitiv.
Hasbro — Shares slid 7.8% after the toymaker announced it was cutting about 1,000 jobs, or 15% of its workforce. The company also warned of a weak fourth quarter.
KLA Corporation — Shares of KLA Corporation, a semiconductor manufacturer, shed 4.9% even though the company reported earnings that beat analysts' expectations on the top and bottom lines, according to Refinitiv. The company gave a forward guidance that was weaker than expected for its fiscal third quarter, which weighed on shares.