Amazon to lay off staff in US, Canada and Costa Rica by today: Report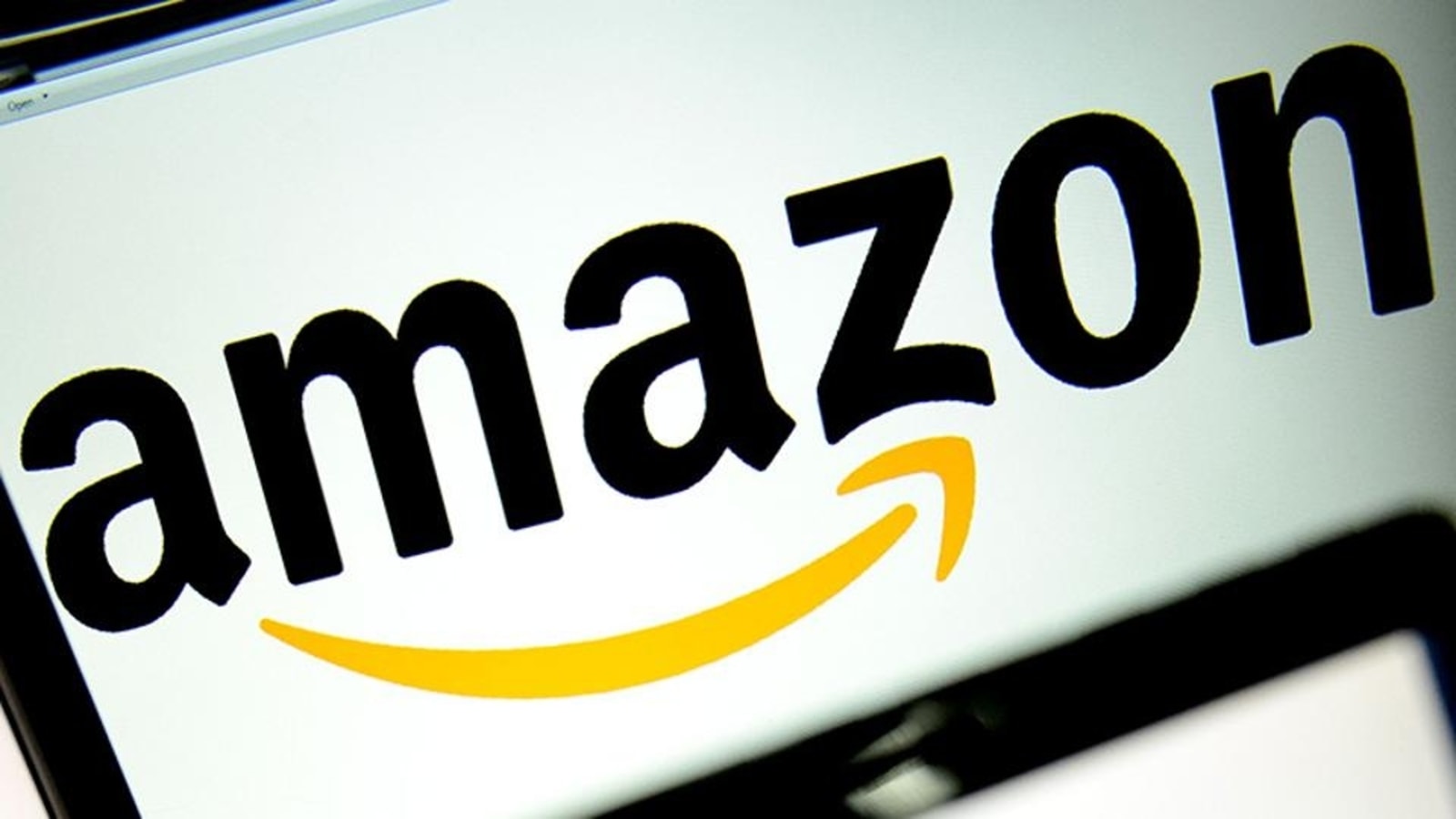 Reuters | | Posted by Aryan Prakash
Amazon.com Inc will cut some jobs in the United States, Canada and Costa Rica by the end of Wednesday as part of its plan to lay off 18,000 employees, the e-commerce giant said in a memo to staff seen by Reuters.
The layoffs are the latest in the U.S. technology sector, with companies cutting their bloated workforce and slashing costs to reverse pandemic-era excesses and prepare for a worsening global economy.
The company is terminating 2,300 employees in Seattle and Bellevue, according to an update on the Worker Adjustment and Retraining Notification (WARN) site. The U.S. labor law requires companies planning a mass layoff to inform employees 60 days before the closure.
Amazon.com Chief Executive Andy Jassy said earlier this month the cuts, about 6% of the company's roughly 300,000 corporate employees, would mostly impact the e-commerce and human resources divisions.
Microsoft said earlier on Wednesday it would cut about 10,000 jobs and take a $1.2-billion charge.
'World should welcome it': Jaishankar tweets on FM Sitharaman's Budget 2023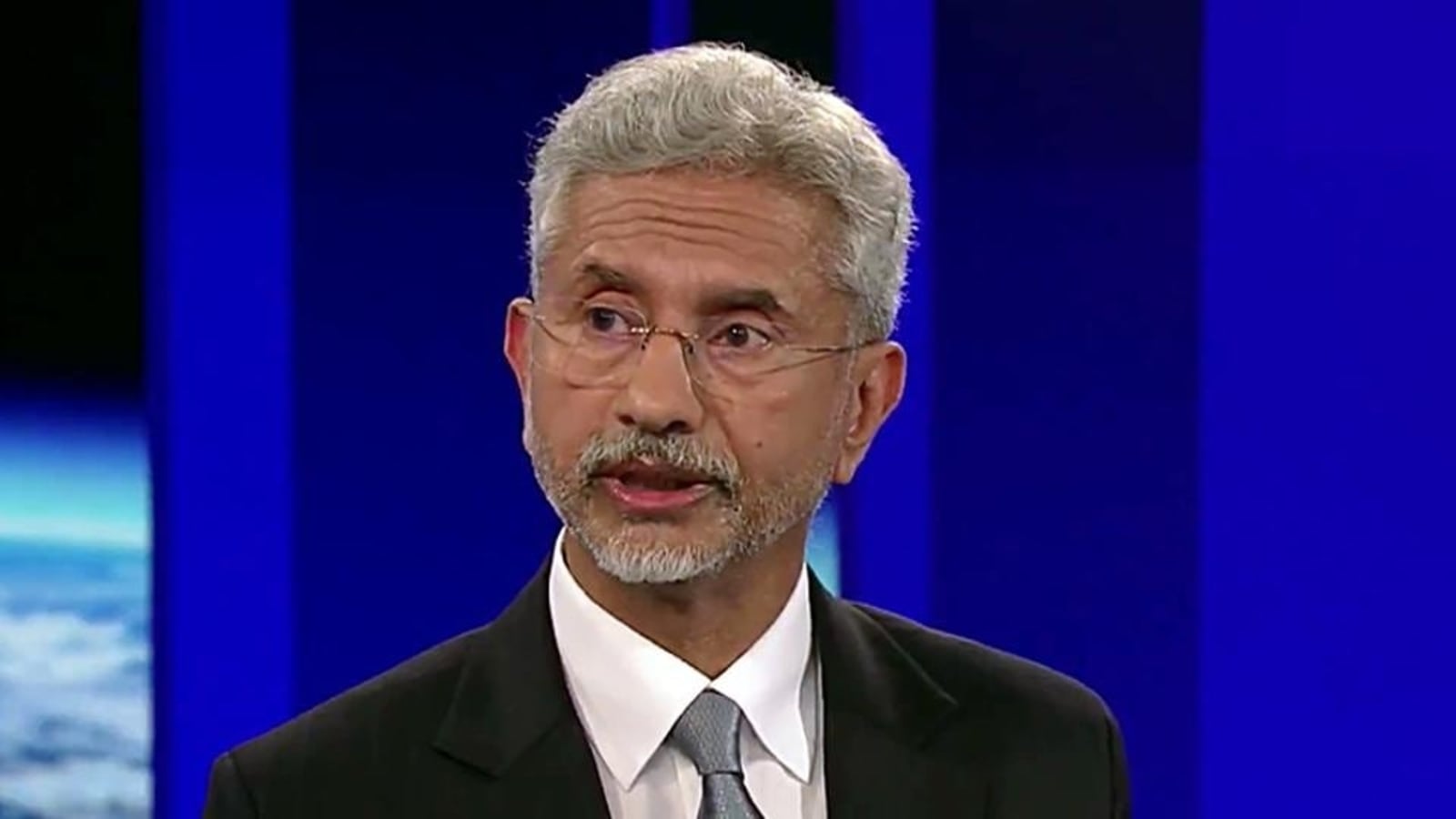 Union external affairs minister S Jaishankar on Wednesday hailed the Union budget presented by finance minister Nirmala Sitharaman. Backing the Narendra Modi government's last full budget before the 2024 Lok Sabha election, Jaishankar in a series of tweets said the world should welcome it.
Here are the 10 points listed by the external affairs minister in his tweet thread:-
1. "India as a strong engine of global growth: Capital investment outlay increased by 33% to ₹10 trillion (Now 3.3% of GDP)".
2. "Enhancing ease of doing business: Includes KYC process simplification, Greater GIFT IFSC activities and establishing an EXIM Bank subsidiary for trade re-financing, PAN as Common Business Identifier, Central Data Processing Centre, Indirect Tax support for manufacturing, stronger Ease of Compliance and Income Tax benefit for Startups".
3. "Better logistics and infrastructure: Highest ever railways outlay at ₹240 billion, 100 critical transport infrastructure projects, 50 additional air connectivity projects and establishing Urban Infrastructure Development Fund".
4. "Digital for development: Promoting greater digital payments, National Data Governance Policy, establishing Data Embassies, creating Entity DigiLocker, Centers of Excellence for AI and National Digital Library for children and adolescents".
"Strengthening global food security: Making India Global Hub for Shree Anna (Millets), establishing massive decentralized storage capacity, promoting contribution of Cooperatives, increasing agriculture and fisheries credit, establishing Agriculture Accelerator Fund and building digital public infrastructure for agriculture".
6. "Ensuring global health security: Promoting Pharma R&D, ensuring HR for medical innovation & manufacturing, creating more medical research facilities and establishing 157 new nursing colleges."
ALSO READ: Decoding FM Sitharaman's Budget 2023 in numbers
7. "Indian participation in the global workspace: Expand opportunities through initiatives on skills and apprenticeship backed by National Apprenticeship Policy, stipend support to 4.7 million youth, creating 30 Skill India International Centres."
8. "Focus on green growth and mobility: Investing in Energy Transition and Net Zero objectives, undertaking Green Hydrogen Mission,VGF support for Battery ESS and encouraging Lifestyle for Environment (LiFE). Also duty benefits for green mobility and renewable energy evacuation from Ladakh."
9. "Stronger gender empowerment: Modi Government's pro-women policy commits to taking 8.1 million Self-Help Groups of rural women to become enterprises and collectives."
10. "Making India Tourism Ready: Focus on 50 destinations to be developed as complete package with digital support. India's aspirations and targets are on a scale that will impact the world. Expect these developments to feature prominently in global conversations, including at G20".
Finance minister Nirmala Sitharaman in her budget speech targeted a budget deficit of 5.9 per cent of the GDP and pegged a gross market borrowing at an estimated 15.43 trillion rupees. Her budget speech included five income tax announcements, the most important one being the increase in income tax rebate limit from ₹5 lakh to ₹7 lakh.
Goldman Sachs downgrades Funko, cites risks to toymaker's long-term growth plans
Goldman Sachs thinks it's time to dump Funko 's stock as the toymaker has little room for error to execute its long-term growth plans. Analyst Stephen Laszczyk downgraded the stock to sell from neutral and set his price target to $8.50, presenting a 30% downside from Tuesday's close. The analyst's old price target stood at $22. Although Funko is currently well-positioned due its broad portfolio of licensed toys —which is critical in the toy market — the analyst said the company's ambitious earnings growth target of approximately 50% will be difficult to reach. "In order to achieve this, Funko, in our view, will need to successfully execute against a relatively complex series of initiatives, including extending current products lines, expanding into new product categories, building a larger retail presence in international markets, scaling a direct-to-consumer platform, and executing against implementing new and more efficient distribution systems," the analyst wrote in a client note on Tuesday. "In many instances, success in parts of Funko's strategy will determine success in other parts." "As a result, we view the margin of error to meet consensus expectations as relatively small. We see downside risk to consensus estimates based on recent execution," Laszczyk said. Laszczyk added that other headwinds for Funko include continued pressure on its margins stemming from the company's limited execution on direct-to-consumer retail and international expansion. The company is also at risk of losing significant large toy licenses or a collection of licenses, in addition to rising royalty costs, he said. Macro concerns also weigh upon the toymaker, as rising interest rates influence foreign exchange rates. Funko shares have rallied 10.9% this year, though they are down 31.5% in the past 12 months. Laszczyk also downgraded Hasbro to neutral from buy, noting there's upside for the company, but not until it deleverages its balance sheet. — CNBC's Michael Bloom contributed to this report.
Budget: New DigiLocker and KYC will simplify digital identity requirements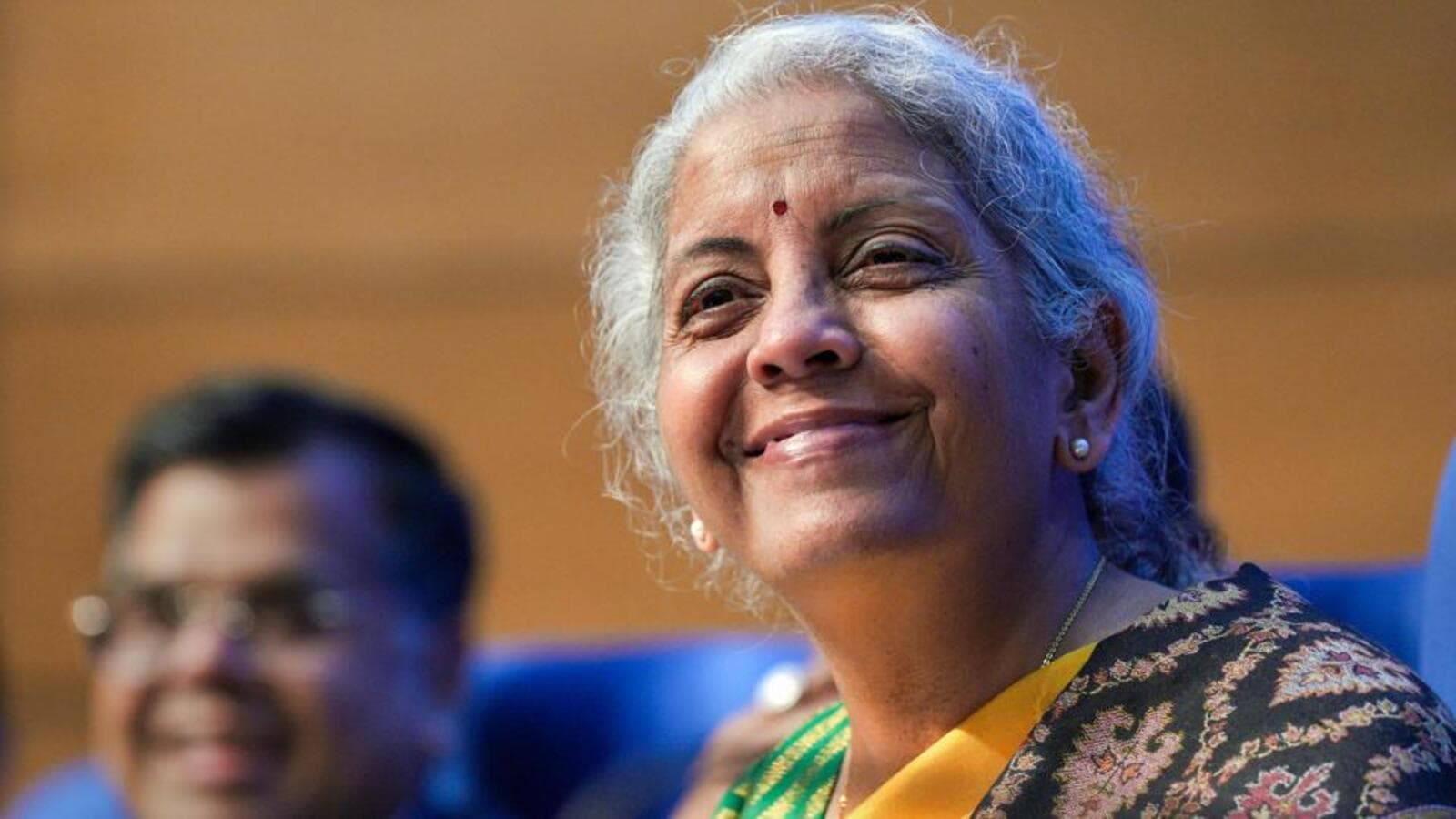 New Delhi: In a Budget speech with a wide-ranging focus on technology and tech-driven solutions, finance minister Nirmala Sitharaman pitched for simplification of the know your customer (KYC) processes for financial services, gave the DigiLocker platform more utility for individuals as well as businesses, and allowed fintech platforms greater flexibility to tap India's digital infrastructure.
"The Union Budget emphasises on technology and knowledge-driven comprehensive growth. Digital public infrastructure such as the well-established UPI to the newly announced National Digital Library will continue to be a significant enabler to India's economic growth," says Jaideep Ghosh, COO, Shardul Amarchand Mangaldas & Co, a law firm.
Fintech platforms in India will soon be able to use documents available in the DigiLocker for individuals, to be able to authenticate users for access to financial services. This won't be the first piece of infrastructure fintech firms have been able to access. India's fintech market is estimated to grow to $1.3 trillion by 2025, according to latest numbers by research firm EY.
"Fintech services in India have been facilitated by our digital public infrastructure including Aadhaar, PM Jan Dhan Yojana, Video KYC, India Stack and UPI," Sitharaman said in the Budget speech. Recently, the Reserve Bank of India (RBI) said it'll be possible to link credit cards with the Unified Payments Interface (UPI) to make payments. Progress on that is expected through 2023, with RuPay cards already supported.
India's fintech space for consumers can largely be put in five major buckets – payments (these include QR payment, bill payment and aggregator services), lending (buy now, pay later and loan platforms), digital banking platforms, insurance platforms and wealth (investment platforms and AI-based advisory services, for instance).
"This Budget is a great step towards supporting the long-term growth potential of India's fintech ecosystem amidst increasing global headwinds," said Anirban Mukherjee, CEO of PayU India, a digital payments platform.
If you hold a bank account, a credit card, bought a postpaid mobile connection or have applied for a loan, you would have encountered something called the KYC, or know your customer, check. That includes authenticating the identity, address and financial details using a variety of tools, including the Aadhaar card and PAN (permanent account number).
The government wants to make the KYC process dynamic, with what it classifies as "risk-based" instead of a one size fits all approach. "Financial sector regulators will also be encouraged to have a KYC system fully amenable to meeting the needs of Digital India," said Sitharaman.
It is likely the risk assessment will be done using the Aadhaar and PAN card data, which links a holder's financial history from credit bureaus. Banks report credit history, such as loans and repayments as well as credit card usage, to these financial bureaus.
Also Read:Union Budget: Allocation for housing scheme for rural poor increased by 12%
The Budget also wants a "one-stop solution" for data of individuals maintained by various government agencies, regulators, and regulated entities. For this, the DigiLocker service and Aadhaar, will be the foundation. "Simplifying KYC by adopting a risk-based approach will ensure faster onboarding of consumers and deepen the journey of Digital India initiatives," said Abhishant Pant, founder, the Fintech Meetup, and general partner, YAN Angel Fund.
DigiLocker for individuals, at present, can be used to create digital versions of documents issued by central and state governments, banking and insurance services, health certificates as well as transport documents (such as driving licences). The government says the scope of documents that can be added to the DigiLocker for individuals will be expanded.
"Initiatives around risk-based KYC and a unified mechanism for updating it for customers and businesses will ease their access to credit, enabling the expansion of the fintech lending industry," said Sugandh Saxena, CEO, Fintech Association for Consumer Empowerment.
The DigiLocker is accessible via the web browser on computing devices and smartphones, alongside apps for Android phones and the Apple iPhone. One example of the DigiLocker and Aadhaar being used to provide a KYC-esque identity verification is the DigiYatra app, for contactless entry, check-in, and security at some Indian airports.
"Expansion of DigiLocker services to the fintech sector will be a great boost for individuals, banks and financial institutions to store and share data online in a secured and faster manner," said Anish Shah, partner – M&A Tax and Regulatory, BDO India, an accounting, tax, and advisory firm.
It is not just individuals. the DigiLocker will be expanded to include medium and small businesses (MSMEs), large businesses and charitable trusts. Think of this as the platform to host digital versions of documents issued by regulators, banks, and other businesses.
"By enhancing the DigiLocker to now cover MSME and large businesses for storing and sharing documents, digital and smart governance will get a significant turbocharge," said Prabhu Ram, head – Industry Intelligence Group, at Cyber Media Research.
Gaurav Chopra, founder and CEO of IndiaLends, an online credit product aggregator, is approaching the announcements with caution. "There were announcements related to the centralisation of financial information and the expansion of digital storage, which are seen as positive steps towards the digitisation of financial services. However, there is still a need to review the details before determining the true impact," he said.
The speeding up and simplification of the KYC process will potentially have widespread impact. "Simplifying the KYC system process will enable a seamless experience for consumers," said Gaurav Kapoor, chief finance officer, Baazi Games, an online gaming platform.
"Adopting PAN as a standard identifier and simplifying the KYC process is a winning proposition across the entire fintech landscape. This standardisation will accelerate customers' digital onboarding process," said Preekshit Gupta, vice-president – APAC & MEA, Bureau.id, a fraud prevention platform.
It remains to be seen how quickly the contours of the simplified KYC process for customers can be put together, followed by implementation across a variety of online platforms.