Apple closes the Intel chapter for Macs with new M2 Pro and M2 Max chips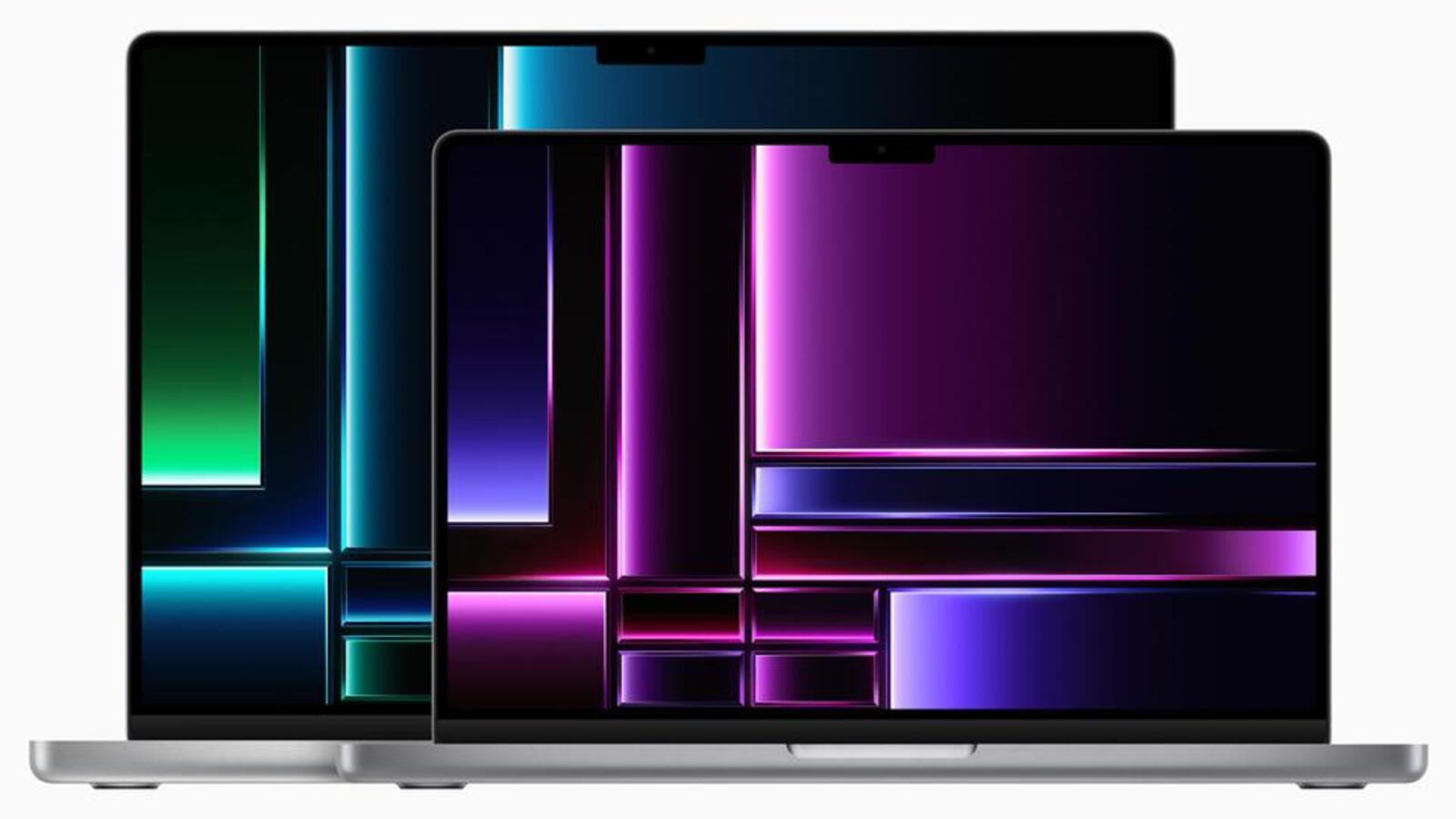 Apple has got things rolling in the new year, including the new M2 series chips, while the MacBook Pro series refreshes. The tech giant has utilized these refresh cycles to add two high-end chips to the M2 chip series. The now updated MacBook Pro 14 and MacBook Pro 16 as well as the Mac Mini refresh, complete the switch from Intel chips to Apple Silicon. That means, the benefits we have seen in the M2 series in the MacBook Pro 13 and the MacBook Air with M2 provide the foundation for even more powerful performance with longer battery life in parallel.
The hierarchy in the M2 series family now has the M2 as the entry spec chip, which currently powers the aforementioned MacBook 13 and latest generation MacBook Air. The M2 Pro is a step up while the M2 Max is the highest spec chip in the line-up now. Both are options on the new MacBook Pro 14 and MacBook Pro 16 machines.
The M2 family is complete
The Apple M2 chip was announced over the summer last year. This second generation 5-namometer chip succeeded the M1 with an 18 percent faster CPU, a 35 percent more powerful GPU, and a 40 percent faster Neural Engine. This supports up to 24GB unified memory and compared with the M1, itself has 50 percent more memory bandwidth.
Let us look at some numbers for the M2 Pro and M2 Max.
The M2 Pro scales up the architecture of M2 chip, with an up to 12-core CPU and up to 19-core GPU, with up to 32GB RAM, or what Apple refers to as fast unified memory. As the next step, the M2 Max builds forward from the M2 Pro, with an up to 38-core GPU, up to 96GB of unified memory and double the bandwidth for the same. Both M2 Pro and M2 Max also get a faster 16-core Neural Engine.
"Only Apple is building SoCs like M2 Pro and M2 Max. They deliver incredible pro performance along with industry-leading power efficiency," says Johny Srouji, Apple's senior vice president of Hardware Technologies.
Comparisons with Intel chips?
Apple claims the M2 Pro-powered MacBook Pro is up to 6x faster in terms of performance than a MacBook Pro running the fastest Intel processors. For now, these comparisons are based on the MacBook Pro environment, keeping thermal requirements for instance, at par.
The M2 Pro is claimed to be as much as 80 percent faster Intel chips in MacBooks when rendering titles and animations in Motion, 2.5x faster when compiling in Xcode and up to 80 percent faster with image processing in Adobe Photoshop. The performance advantage between the M2 Max and the fastest Intel chip in a MacBook, is even more stark – as much as 2x faster with color grading in DaVinci Resolve app while effects rendering in Cinema 4D would be as much as 6x faster.
The M2 Pro now has 40 billion transistors, which is almost 20 percent more than M1 Pro, and double the amount in M2. The M2 Max flexes its muscles more with 67 million transistors, which is 10 billion more than an M1 Max and more than 3x that of the M2.
Decoding the MacBook Pro 14 and MacBook Pro 16
First things first, the MacBook Pro 14 and MacBook Pro 16 will not be available in a spec that has the M2 or any older M1 series chip, as a basic config. You'll have the choice of the M2 Pro or the M2 Max, with any further customisations as you may desire.
"MacBook Pro with Apple silicon has been a game changer, empowering pros to push the limits of their workflows while on the go and do things they never thought possible on a laptop," says Greg Joswiak, Apple's senior vice president of Worldwide Marketing.
Not much has changed in terms of the design, with these two machines following the language defined in the previous upgrade cycle. Therefore, more rounded edges and straighter lines, continue to feature.
Also Read:Apple to launch its first touch screen Macbook in 2025?
Apple claims battery life up to 22 hours on the new MacBooks. These have Wi-Fi 6E, Liquid Retina XDR displays (that is 14.2-inch and 16.2-inch in size) as well as 1080p FaceTime HD camera, as standard configurations. Three Thunderbolt 4 ports, MagSafe 3 port and Magic Keyboard with Touch ID are standard across all variants.
The MacBook Pro 14 entry spec variant is priced at ₹1,99,900 and is powered by a M2 Pro with a 10-core CPU and 16-core GPU, along with 16GB unified memory and 512GB SSD. This will draw its power from a 67-watt USB-C power adapter.
You will notice the differentiation on CPU and GPU cores, across and within the product lines. The mid-spec MacBook Pro 14 priced at ₹2,49,900 gets an M2 Pro a 12-core CPU, a 19-core GPU, 16GB unified memory and 1TB SSD. The power requirements are now met by a 96W USB-C adapter.
The highest spec option here comes with an M2 Max chip with a 12-core CPU and 30-core GPU, alongside a bump to 32GB unified memory with 1TB storage remaining constant as the previous spec. It costs ₹3,09,900. This also needs a 96W USB-C power adapter.
MacBook Pro 16 holds extreme performance potential. The entry spec and mid-spec variants of the MacBook Pro 16 are powered by the M2 Pro chip, in the 12-core CPU and 19-core GPU avatar. The 16GB unified memory is same across both variants, with the only real differentiator being the 512GB or 1TB SSD for storage. These machines are priced at ₹2,49,900 and ₹2,69,900.
The highest spec default config gets the M1 Max with a 12-core CPU and 38-core GPU with 32GB unified memory and 1TB storage. It'll set you back by ₹3,49,900.
Mac Mini: Unbelievable value?
The uber-compact desktop computing device from Apple, the Mac Mini, also gets the generational update with the M2 and M2 Pro as chip options to choose from. There is one M2 chip in two different config combinations while the M2 Pro sits at the top of the ladder.
Prices start at ₹59,900 for the M2 chip that has an 8-core CPU and a 10-core GPU, with 8GB unified memory and 256GB SSD for storage. A bump up gets you a 512GB SSD, while all other specs remain the same. This costs ₹79,900.
The M2 Pro chip in the Mac Mini is with a 10-core CPU and 16-core GPU, as well as 16GB memory and 512GB storage. It is priced at ₹1,29,900 and that is a significant difference you'll pay for the performance boost.
All Mac Mini will have two Thunderbolt 4 ports, two USB-A ports, an HDMI port, Gigabit Ethernet and a headphone jack built in. No dabbling with dongles or docking accessories. All you'll need to figure is a display to connect with the Mac Mini. The Thunderbolt 4 standard gets a theoretical data transfer top speed of 40Gbps which means you can output to a display up to 6K resolution at 60Hz refresh rate. If you choose the HDMI option instead, then an 8K resolution display is also very much an option for you.
New tax regime better if deduction, exemption less than ₹3.75 lakh: Official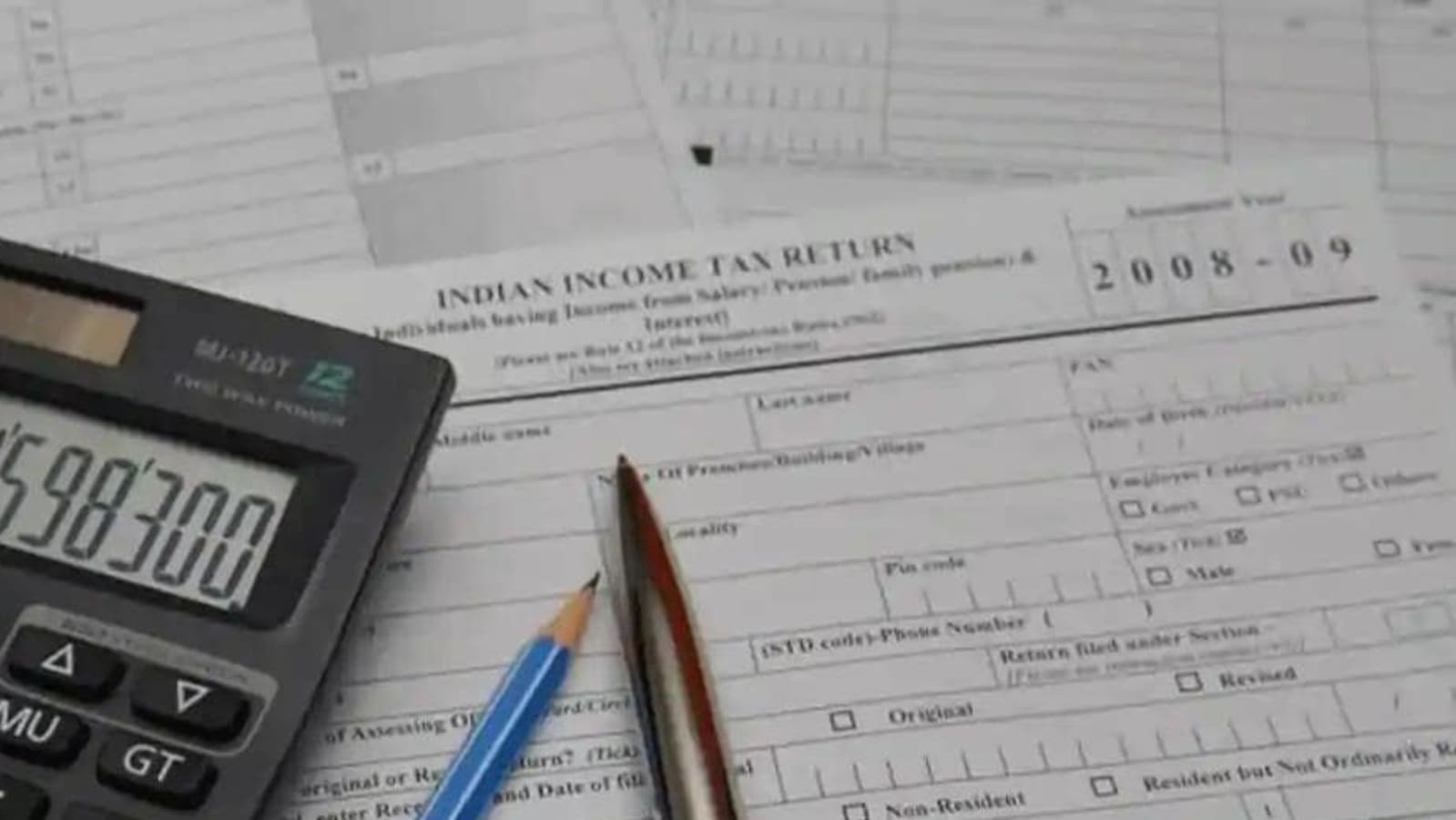 As taxpayers are now divided between the old and new tax regime after finance minister Nirmala Sitharaman made a slew of announcements on personal tax making in an attempt to make the new regime more attractive, a finance ministry officer said the new regime would be advisable for those whose deductions and exemption claims are less than ₹3.75 lakh annually. They will be paying less tax than the old regime, the officer said, as quoted by news agency PTI.
"So, a taxpayer who claims deductions less than ₹3.75 lakh while filing the annual I-T returns will be advised to opt for the new tax regime as declared in the Budget. They will stand to benefit by enjoying the reduced tax slab as stated in the Budget," the officer said. The figures have been derived after analysing tax filing data, he said.
The new tax regime does not have many concessions which the old regime has though standard deduction has been introduced to the new regime for the first time. The new tax regime makes income upto ₹7 lakh annually tax free. But for those who are much higher than 7 lakh, the question is whether to shift to the new regime as they may end up paying more taxes with limited exemptions available.
Not many taxpayers can claim deductions on various investments, expenses and loans to the tune of ₹3.75 lakh per annum, the finance ministry official said.
The new tax regime becomes the default one while the old one will also continue, it has been clarified. Nirmala Sitharaman reiterated that the aim is to attract taxpayers to the new regime but no one will be forced to switch to the new regime.
(With PTI inputs)
Amazon may have more robots than humans by 2030
Cathie Wood, chief executive officer and chief investment officer, Ark Invest, gestures as she speaks during the Bitcoin 2022 Conference at Miami Beach Convention Center on April 7, 2022 in Miami, Florida.
Marco Bello | Getty Images
The growth of automation in the workplace will accelerate this decade, with robot workers possibly surpassing human employees at one of the world's biggest companies, according to Ark Invest's Cathie Wood.
Amazon's use of automated robots will dramatically change the company's workforce in the coming years, the portfolio manager said Wednesday.
"Amazon is adding about a thousand robots a day. … If you compare the number of robots Amazon has to the number of employees, it's about a third. And we believe that by the year 2030 Amazon can have more robots than employees," Wood said on CNBC's "Squawk Box."
"So we are just at the dawn of the robotics age. And I would say artificial intelligence and battery technology are all a part of that movement as well," she added.
The robot revolution will not be limited to Amazon; it will spread across manufacturing, Wood said, as improving technology and falling costs speed up the transition.
"If you look at the cost declines, which drive all of our models … for every cumulative doubling in the number of robots produced, the cost declines are in the 50-60% range," she said.
Amazon had more than 1.6 million workers at the end of 2021, according to its most recent annual report. The company is expected to release fourth-quarter earnings on Thursday.
However, like many other tech companies, Amazon has begun to lay off workers in recent months. Amazon announced more than 18,000 job cuts in January, though that leaves company still well above its pre-pandemic level of employees.
Wood's bets on new technologies made her a star investor in 2020, when the Fed cut interest rates and the work from home boom fueled interest in high-growth tech stocks. Some of those stocks are back in favor again, as Wood's Ark Innovation ETF (ARKK) just finished its best month ever, rising 27.8% in January.
However, the rally only made a small dent in the fund's losses over the past two years. The ETF is still more than 70% below its peak from February 2021.
'Inclusive, growth-oriented budget': Kiran Mazumdar-Shaw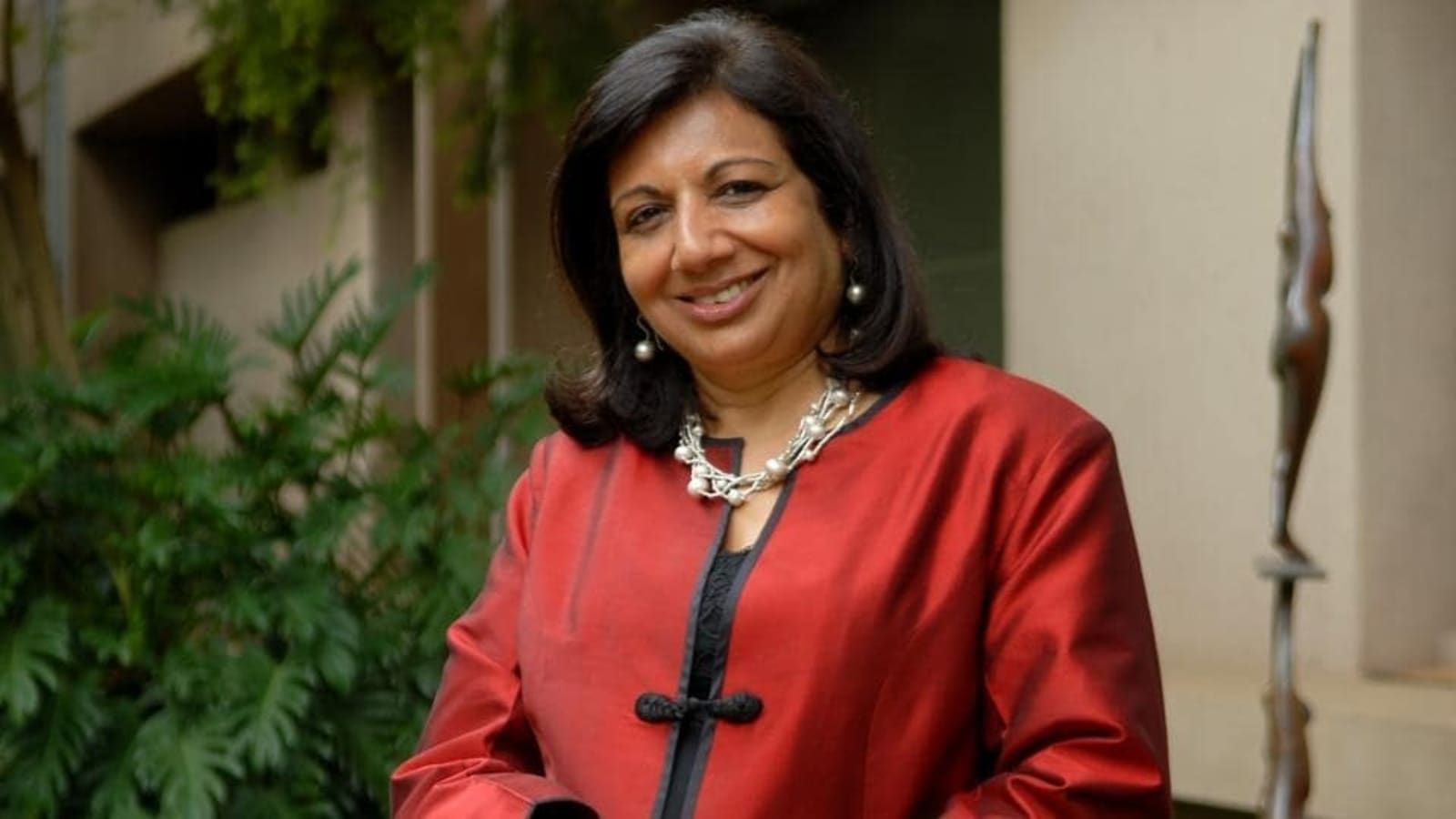 PTI | | Posted by Shobhit Gupta
Biotechnology industry veteran Kiran Mazumdar-Shaw on Wednesday called the budget presented by Union Finance Minister Nirmala Sitharaman "inclusive and growth-oriented".
Read here: Why Budget 2023-2024 passes the BJP's political test
She said the budget, focused on seven priorities, lays the groundwork for inclusive economic growth to enable all citizens to have access to healthcare, education, a cleaner environment and sustainable livelihoods by the 100th year of the country's Independence.
"The capex outlay of ₹10 trillion will help spur higher growth in the backdrop of a weak global economy, while the additional money in the hands of the people due to direct tax revisions will boost consumption. The increase in allocation of funds for pharma and healthcare this year is a step in the right direction," the executive chairperson of Biocon Limited said in a statement.
Watch here: Modi Govt's Income Tax Bonanza; No tax for income up to ₹7 lakh | Check Revised Rates Here
Welcoming the introduction of a new programme for research and innovation in pharma through centres of excellence, she said it would enable the industry invest more in R&D. "With an eye on positioning India for global leadership, the FM has announced key measures for spurring digital transformation, economically empowering women, committing to climate action through a thrust on green economy and energy transition, and improving 'ease of doing business'," Mazumdar-Shaw added.
Information technology industry veteran T V Mohandas Pai called the budget "transformative" and the one that would ensure GDP growth stays on the fast lane. He however, said startups have been ignored "big time".
Watch here: Modi Govt's Budget 2023: Mission 2024 or Blueprint for India@100 I HT Decodes
"A transformative budget that will ensure India's GDP growth will stay on the fast lane. Start ups have been ignored big time," Pai said in a tweet. "Budget 2023 fails to deliver for startups and investors. Very disappointing for startups. PM ⁦Narendra Modi⁩ is the only hope…⁩ young entrepreneur gets a raw deal," he said in another tweet tagging Modi, PMO and Finance Minister in a tweet.⁦