Barclays downgrades Sunrun, cites weaker demand outlook for residential solar energy
The outlook for solar panel company Sunrun is more uncertain in 2023, according to Barclays. Analyst Christine Cho downgraded shares to equal weight from overweight, and lowered her price target, citing the likelihood for weaker demand ahead for U.S. residential solar energy. "We think overall US residential growth will come in somewhere in the mid-teens range for 2023, but could be more muted in 2024 as the impact of NEM 3.0 won't be felt until year-end 2023 and the first half of next year," Cho wrote in a Wednesday note. "We are aligning our ratings to reflect our expectations for the installers to fare in this dynamic backdrop consisting of NEM 3.0, the IRA and rising rates," Cho added. The analyst said Sunrun will continue to be a market leader, benefitting from broader tailwinds in the solar industry. Sunrun shares are higher by more than 8% in 2023, after underperforming the previous two years. The stock dropped roughly 29% in 2022, and 50% in 2021. Still, the analyst noted that "much of RUN's growth in recent quarters stemmed from CA, and so we expect its growth to be negatively impacted in the near term from this exposure." The analyst's $35 price target, dropped from $44, still implies more than 34% upside from Tuesday's closing price of $26.09. Shares dropped more than 4% in Wednesday premarket trading. Separately, the analyst downgraded shares of SunPower to underweight from overweight, and lowered her price target to $18 from $26. SunPower shares also dropped more than 4%. —CNBC's Michael Bloom contributed to this report.
Peloton (PTON) Q2 earnings 2023
Brody Longo works out on his Peloton exercise bike on April 16, 2021 in Brick, New Jersey.
Michael Loccisano | Getty Images
Peloton said Wednesday its net loss narrowed year over year, and, for the third quarter in a row, subscriptions revenue was higher than sales of the company's connected fitness products.
CEO Barry McCarthy called the results a possible "turning point" for the business, which has spent much of the past year executing an aggressive turnaround strategy. 
The fitness equipment company's fiscal second quarter revenue beat Wall Street's expectations, but the company posted wider losses per share than expected. Peloton's stock rose in premarket trading.
Here's how Peloton did in the three months that ended Dec. 31 compared with what Wall Street was anticipating, based on a survey of analysts by Refinitiv:
Loss per share: 98 cents vs. 64 cents expected
Revenue: $792.7 million vs. $710 million expected
The company's reported net loss for the three-month period that ended Dec. 31 was $335.4 million, or 98 cents per share, compared with a loss of $439.4 million, or $1.39 per share, a year earlier. While it's the eighth quarter in a row the exercise company has reported losses, it's the narrowest loss Peloton has marked since its 2021 fiscal fourth quarter. 
Revenue dropped 30% compared to the year ago period but exceeded the company's expected range of $700 to $725 million. Connected fitness product sales, which are typically strong during Peloton's holiday quarter, dropped 52% year-over-year while subscription revenue jumped 22%. 
"This is the time of year when, if we're going to sell a lot of hardware, we have so you would expect there to be lots of hardware related revenue, and you would expect that maybe that revenue would exceed subscription," McCarthy told CNBC. "It didn't. It's why in the letter [to investors], I call it out, as it may be a turning point."
In his letter to investors, McCarthy said he expects the trend to continue. 
The company ended the quarter with 6.7 million total members and 3.03 million connected fitness subscriptions, which is a 10% jump compared to the year ago period. The company counted 852,000 subscribers to its app, a 1% drop compared to the year ago period. It has a goal of getting 1 million people to sign up for trials of its app over the next year.
Peloton is losing money on Bikes, Treads and other machines, but its subscription business has once again kept its overall margins above water. Gross margins for its connected fitness products were negative 11.2%, but gross margins for subscription sales were 67.6%. The total gross margin was 29.7%, up from 24.8% in the year ago period. It declined from the previous quarter, however, driven in part by increased promotions in the holiday quarter.
Peloton expects revenue to be lower but margins higher in the next quarter. The company is forecasting sales between $690 million to $715 million and a total gross margin of about 39%. Wall Street analysts pegged their revenue estimate for the quarter at $692.1 million.
The company is also expecting connected fitness subscribers to be between 3.08 million and 3.09 million. 
Next phase of the turnaround
Peloton, which boomed during the earlier days of the pandemic, has been in the midst of a broad turnaround strategy under McCarthy, who took the helm of the business a year ago. 
The company's stock is up about 62% so far this year, closing at $12.93 on Tuesday, giving it a market value of about $4.4 billion. Shares are well off their 52-week high of $40.35, which they hit around the time McCarthy became CEO.
"The viability of the business was very much in doubt when I walked in," said McCarthy, a former Spotify and Netflix executive. "It probably wouldn't be an overstatement to say there were some people who didn't expect us to survive this long."
Since he took over, McCarthy has cut Peloton's workforce by more than half, expanded its Bike rental program nationwide, started selling certified pre-owned Bikes, debuted a rowing machine and partnered with Amazon and Dick's Sporting Goods to sell its Bikes and Treads. 
McCarthy's top priority was to manage cash flow and get the company out of the red, a goal he said the company has nearly accomplished. Free cash flow was negative $94.4 million, compared with negative $246.3 million in the previous quarter and negative $546.7 million in the year-ago period. 
McCarthy said he's ready to pivot from trying to keep the company alive to growing it, he told CNBC. 
"Now that we've addressed the viability issues, let's get back to thinking about growth and the future of the business, like full stop," said McCarthy. 
"So there are a bunch of initiatives that we've announced that position us to pursue growth," he added. "And the question we need to answer for investors now that we're not talking about viability is how fast, how profitable, where's it coming from, and over time we'll begin to address some of those questions."
Budget 2023: New tax regime to be default; who will benefit from it?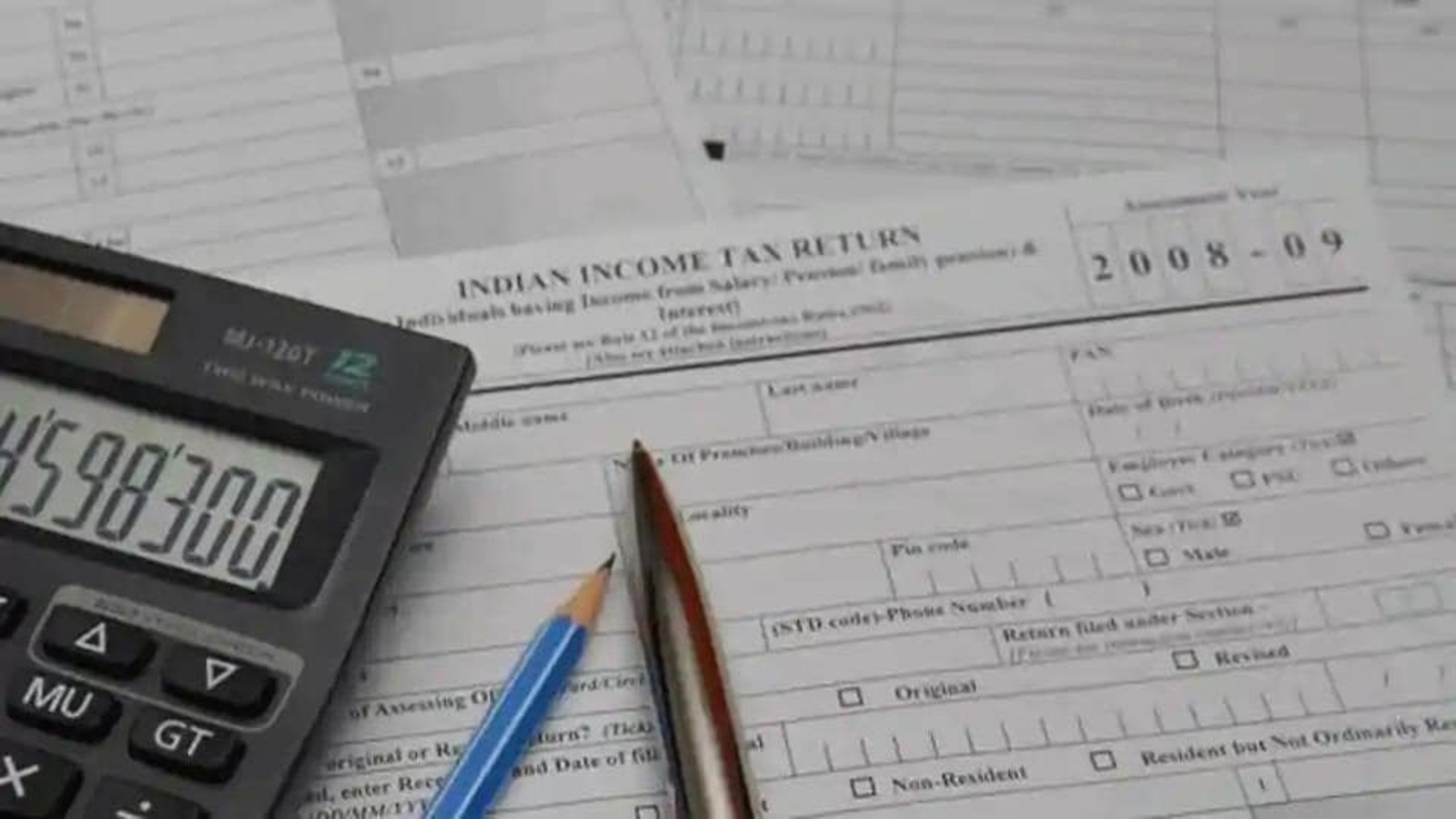 Union Finance Minister Nirmala Sitharaman announced that the new tax regime will become the default tax regime, while the old will remain an option. Tabling the budget in parliament on Wednesday, Sitharaman also revised the income tax rebate limit under the new tax regime from ₹5 lakh to ₹7 lakh.
How the tax structure in new tax regime varies from old tax regime?
New tax regime (now default)
Old tax regime

₹

0-3 lakh – Nil

₹

0-2.5 lakh – Nil

₹

3-6 lakh – 5%

₹

2.5-5 lakh – 5%

₹

6-9 lakh – 10%

₹

5-10 lakh – 20%

₹

9-12 lakh – 15%

₹

10 lakh -30%

₹

12-15 lakh – 20%
 
Income up to

₹

7 lakh entitled for a rebate
Income up to

₹

5 lakh entitled for a rebate
Who will benefit and who will suffer from the revisions?
Presenting the budget, FM Sitharaman said that these changes are made to acknowledge the hard work of middle incom e group tax payers. Modifications announced in Budget 2023 regarding are also seen as measures to promote new tax regime.
Hindustan Times asked experts about their analysis on the budget announcements.
"This is a win win for everyone," says Deepashree Shetty, Associate Partner- Tax and Regulatory Services, BDO India. He sees the proposals bringing significant change in the payroll procedures of employers for salaried taxpayers.
ALSO READ: Click here for full updates on change in Income tax
"The new Income Tax slabs are a good reflection of fundamental strengthening of the economy," he adds. He believes that the changes will result in consistent increases in indirect taxes, improved tax inclusion and compliance, and a focus on growth by providing consumers with more money to support both spending and saving.
ALSO READ: Budget 2023 new income tax slabs: How to calculate your tax
Anand K Rathi, Co-founder, MIRA Money says, "Happy that the Government didn't give in to the pressure from the middle class". However, he demands a clear rollout plan toward a simpler, more effective, and inclusive income tax regime.
Rathi claims that the government is seeking to render Section 80C of the Income Tax obsolete with the new tax system, but a phased rolldown would b e more advantageous. He continues by saying that many investors push themselves to make ELSS and Term savings, therefore their abolition could result in lower individual savings.
"Modification to the income tax slabs is a delight for the citizens and should encourage more citizens to declare their income statement," says Vikas Jain of PLAY Design Labs.
UBS downgrades Snap after earnings, citing rising competition
Snap may have trouble keeping up with ever-rising competition going forward, according to UBS. Analyst Lloyd Walmsley downgraded the social media company to neutral from buy. He also reiterated a price target of $10, which implies downside of 13.5% from Tuesday's close, and trimmed his 2023 revenue outlook on Snap. "We see increasing competition everywhere," analyst Lloyd Walmsley wrote in a client note on Wednesday. "While the focus has been on TikTok, Meta is ramping Reels monetization (feedback has been +) and YouTube is scaling Shorts (atop Google's ad platform). Given the magnitude of competition and Snap's relatively subscale nature, we see risk to revenue acceleration. We roll our PT to '24 EV/revenue (from '23 prev) and trim our multiples to 3x (from 4x previous) reflecting slower growth." Walmsley's downgrade comes after Snap reported its fourth-quarter results. Earnings came in slightly above a Refinitiv consensus estimate, but revenue was lighter than expected. Global daily active users and average revenue per user — two key metrics for the company — were also below estimate. Snap shares tumbled more than 15% in the premarket on the back of those results. In a letter to investors, Snap also called 2022 a "challenging year" that was marked by "macroeconomic headwinds, platform policy changes, and increased competition," as a slowing economy led businesses to slash their digital ad budgets and Apple's iOS privacy update limited targeting capabilities. Other analysts also grew more cautious on the stock after Snap's latest quarterly report. Goldman Sachs lowered its price target on the stock to $8 per share from $10. The new target implies downside of 30.8% from Tuesday's close. "Snap's Q4'22 earnings report was broadly negative on a mixture of disappointing revenue trends in North America as the company faces a series of headwinds from macro conditions, a tight brand advertising budget environment and a transition with respect to its direct response advertising business that remains in progress and is causing sustained revenue headwinds into Q1," wrote analyst Eric Sheridan, who has a neutral rating on Snap. JPMorgan's Doug Anmuth, meanwhile, reiterated his underweight rating on Snap, noting: "The company continues to be impacted by the broader industry pressures of weak macro, platform privacy changes, & increasing competition. … However, we believe Snap-specific issues also weigh on near-term Revenue, notably the continued decline in engagement in Friend Stories & DR ad improvements that will be disruptive to advertisers & overall Revenue." Brian Nowak of Morgan Stanley, who has an underweight rating on the stock, also pointed out that, while competition has intensified from other social media platforms, Snap has been "unsuccessful" in their pivot towards direct response. —CNBC's Michael Bloom contributed to this report.