Bensalem, Pa Amber Howard Howard – Balling From The Beginning, and Rising to the occasion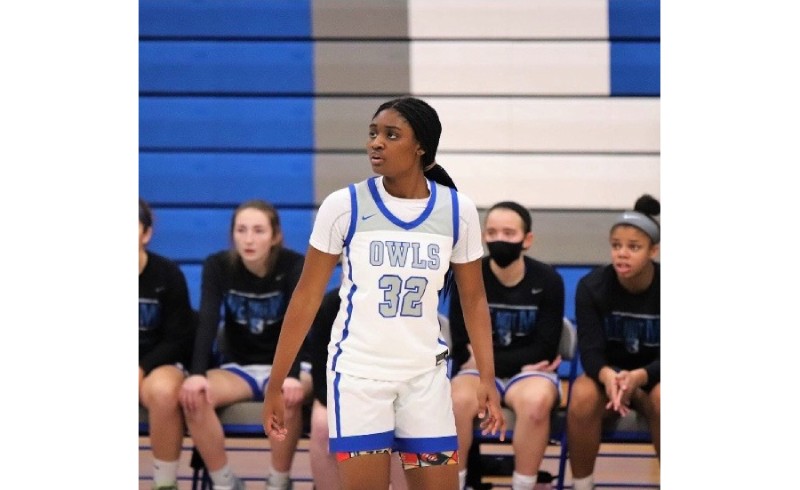 Amber Howard the 16-year-old junior and 3rd year varsity basketball starter for Bensalem High School is putting it all on her shoulders this season. She does a lot of impactful things during games that don't make it to the scoreboard.  Howard is strong and active on both sides of the ball, and a natural force when it comes to rebounding. She has a unique poised style, plays with exceptional patience, utilizes the jab and attacks with strength. Making it easy for her to finish at the rim whenever she desires, but also feeds the post. She's a Division 1 prospect getting her 1st offer her freshman season. Catching the attention of schools such as NC A&T, Rider, Lafayette, Villanova, Seton Hall, YALE, St. Joes, Lasalle, University of Delaware, Fairleigh Dickinson, Columbia, and more. Now as she finishes the remaining part of her high school season she'll begin to prepare for her final AAU run, recently committing to play with the Nike National Champions "Philly Rise EYBL 17u" coached by Talen Watson.
Going into your last season of AAU how was your experience and programs you've been a part of?
My best times playing the sport are during AAU season. I've played for a few programs over the years for middle school it was Next level elite, Chargers, and Bucks county Elite.  Once I got to High school I joined the Philadelphia Belles for 2 seasons. We had a great team; I learned a lot playing for coach Peterson.
What does your family think about all your success?
My family supported me from day one.  My mom was the first to notice that I liked the sport. I remember she would tell my dad all the time to get me on a team. But they are my biggest fans and are at almost every game. My family also travels with me for AAU. They are excited about seeing me someday play in college.
How do you handle the pressure of all the schools interested in you joining their program?
I don't see it as pressure, I really enjoy visiting the schools.  It's all new to me and my family, it's a great experience for me. I love seeing the campuses, meeting the coaches and players.
So, being as though you can play multiple positions which is your favorite?
At first, I used to hate it when teams would put me downlow coming from the guard position.  I quickly became used to playing the role when needed. But my favorite position is on the wing, I'm able to do more from there.
Is there anyone whom you would like to thank for your success?
I would like to thank God, as well as my parents of course. I've had a lot of trainers over the years, I've worked with (coach Kwame Byrd, Purpose Ball, Lakeisha Sutton "Fan Favorite", coach Riley, Tayron Thomas, Kyle, coach Candy) But a big thank you to coach Shon from Bucks County Elite he taught me a lot gave me a push. A huge thank you to coach Petey, she really helped me take things to a whole different level. She's the goat!
Pakistan inflation rises to 48-year-high of 27.55%: Report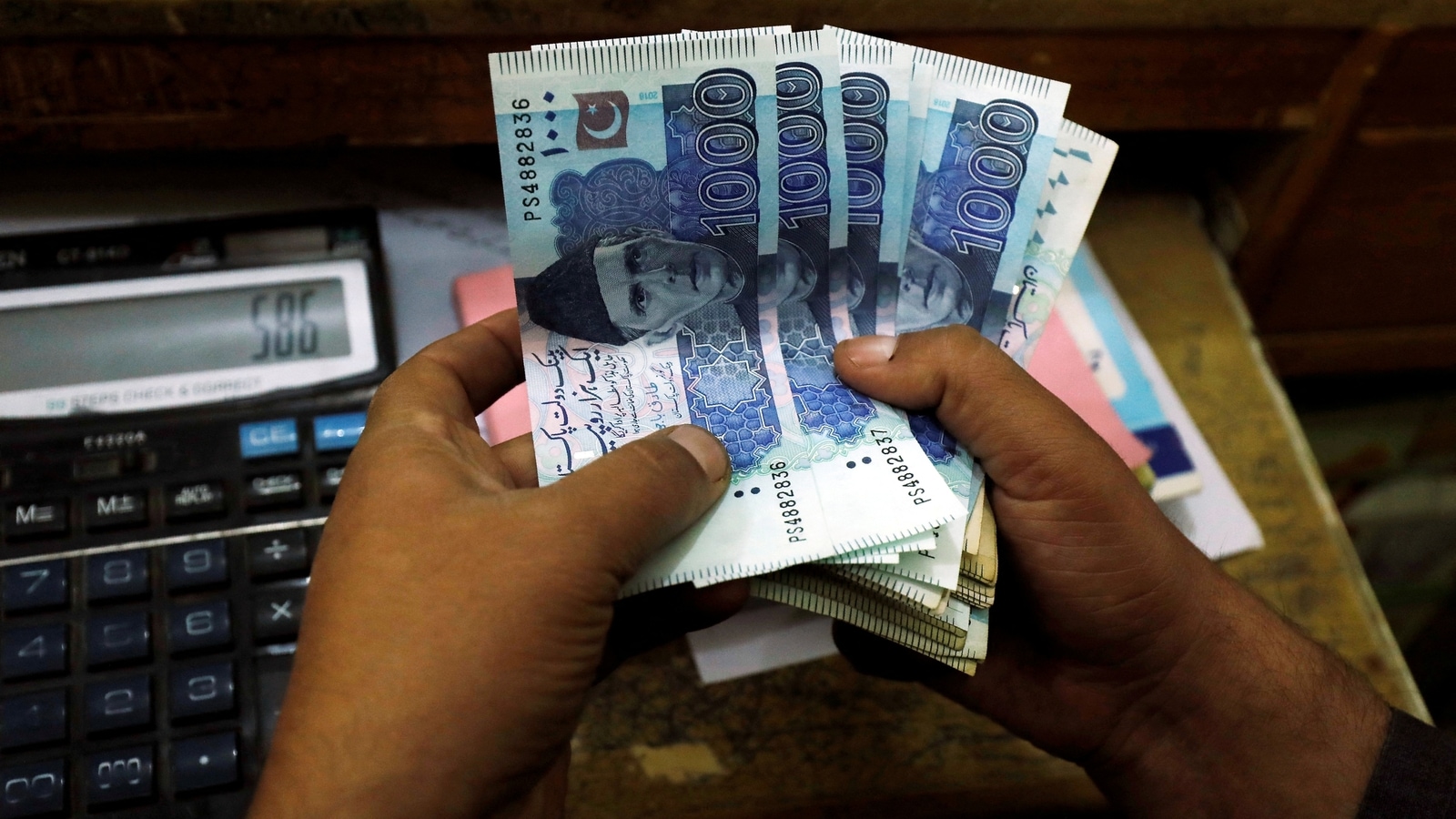 Pakistan's inflation quickened to the fastest in almost 48 years in January as thousands of containers of food items, raw materials and equipment are stuck in ports after the cash-strapped government curtailed imports.
Read more: Pakistan mosque blast that killed 100 was revenge against police, says top cop
Consumer prices rose 27.55% from a year earlier, according to data released by the statistics department on Wednesday. That compares with a median estimate for a 25.9% gain in a Bloomberg survey and a 24.47% jump in December. Inflation is at the highest since May 1975, according to central bank data.
The latest reading comes a week after the State Bank of Pakistan increased its benchmark rate to the highest in more than 24 years to help stabilize an economy that's spiraling deeper into crisis amid supply shortages, sky-high prices and funding crunch. Pakistan's troubles worsened after last year's devastating floods that amplified the impact of political turmoil and the fallout from the war in Ukraine.
What Bloomberg Economics Says…
It will likely continue to accelerate as the government scrambles to fulfill the International Monetary Fund's aid conditions to secure much-needed dollars. We see inflation climbing in coming months on a combination of rupee depreciation and hikes in fuel prices and electricity tariffs. The government could raise additional taxes on the IMF's insistence. This will likely push the State Bank of Pakistan to increase interest rates further, says Ankur Shukla, India economist.
Read more: Worst UK strikes in a decade as teachers, train drivers protest over new law
About 6,000 containers are stranded in ports, including thousands of tons of poultry feed ingredients that pushed chicken prices to a record earlier this year. The logjam is aggravating inflation that has lingered above 20% since June as the government limited imports amid scare funds.
The latest inflation print is higher than the central bank's November forecast of 21%-23% for the year ending June, which was already revised higher from a projection made in October.
Foreign-currency reserves have dwindled to a nine-year low of $3.68 billion, equivalent to less than a month of imports while local banks have been refusing to issue letters of credit, leading to a standstill that puts businesses at risk of shutting down.
Read more: US condemns 'unconscionable' deadly mosque attack in Pakistan: 'To target…'
The local currency plunged to a record low recently after money exchangers abolished the limit on the dollar-rupee rate in the open market to curb the black market. A more market-determined currency may help Pakistan secure more money from the International Monetary Fund, whose loan disbursement to the nation has seen multiple delays.
Deadly ice storm rages in Texas, causing travel chaos and outages
(L-R) Chief of the Texas Division of Emergency Management Nim Kidd and Texas Gov. Greg Abbott observe weather patterns during a briefing on January 31, 2023 in Austin, Texas. Gov. Abbott held a meeting and news conference in preparation for the winter storm that is sweeping across portions of Texas.
Brandon Bell | Getty Images
A severe ice storm continues to sweep across parts of the South, causing chaos on roads that has been blamed for at least three deaths, along with flight cancellations and widespread power outages.
The "long-duration" winter storm that has brought dangerous sleet and freezing rain from Texas to Tennessee is expected to continue through at least early Thursday, the National Weather Service said.
As of early Wednesday morning, at least three deaths had been connected to the storm.
On Monday, a 45-year-old man was ejected from the 1997 Toyota 4Runner he was driving after he apparently lost control on an ice-covered overpass in Arlington, Texas, police said. He died at a hospital.
That evening, a 49-year-old woman died after the 1997 Chevrolet Silverado she was driving struck a tree near Eldorado, Texas, according to the Texas Department of Public Safety. The woman, identified as Sherry Lynn Taylor, lost control of the truck on icy roads and skidded, the department said.
In Austin, another person died after a weather-related multiple vehicle collision, according to Austin-Travis County Emergency Medical Services.
Dangerous roads and flight cancellations
The storm has caused widespread travel chaos both on the roads and at airports this week.
Speaking at a news conference on Tuesday, Texas Gov. Greg Abbott urged residents to avoid the roads due to the hazardous icing, adding that about 1,600 roads in the state had been affected.
"Because of the icing, many roads in Texas will remain very dangerous for the next 24 to 48 hours," he said. "Be cautious, especially for things like black ice."
The National Weather Service in Fort Worth warned that light to moderate freezing rain moving into central Texas counties early Wednesday morning would "freeze on contact when it lands and accumulate ice on ALL surfaces!"
"Already slick roads will become even more slick & very dangerous tonight and tomorrow!" it said in a tweet.
The severe weather has also contributed to thousands of flight cancellations and delays so far this week.
As of early Wednesday, at least 1,300 flights within, into and out of the United States were canceled, according to online flight tracker FlightAware. At least 355 of those flight cancellations were at Dallas-Fort Worth International Airport, while nearly 160 were at Dallas Love Field and just under 110 were listed at Austin-Bergstrom International Airport.
Southwest Airlines and American Airlines, national carriers both based in the region, made up the majority of the cancellations, with Southwest seeing 487 flights canceled as of early Wednesday and American listing 434 cancellations, according to FlightAware.
Sweeping power outages
Residents across Texas have also faced power outages in the midst of the storm.
Nearly 120,000 utility customers were without power as of early Wednesday morning, according to online outage tracker PowerOutage.us.
Speaking at the news conference on Tuesday, utility officials said the state's electrical grid and natural gas supply was ready and would remain reliable over the course of the severe weather event.
Public Utility Commission Chairman Peter Lake told Texans to contact their local power providers if winter weather and icing conditions caused local power outages.
Severe weather to continue
Abbott said Texans in the north, west and central regions of the state should prepare for continued severe weather through Thursday.
He said parts of Texas could even get flash flooding Wednesday and Thursday.
More icy conditions were expected Wednesday from Texas through a majority of the Mid-South, the National Weather Service said. Additional ice accumulations up to a half inch were forecast for much of central and north-central Texas, as well as for parts of southern Arkansas, it said.
"A quarter inch of ice accretion is possible across a larger area that includes southern Oklahoma, most of Arkansas, and into far western Tennessee," it added, warning that this amount of ice accretion on top of what has already fallen could lead to more "treacherous travel," along with the possibility of tree damage and power outages.
Ice Storm Warnings, Winter Storm Warnings, and Winter Weather Advisories are in effect for hard-hit areas and residents have been urged to check road conditions before traveling and to drive with extreme caution, it said. 
Budget 2023: Upper deposit level for senior citizens' saving scheme increased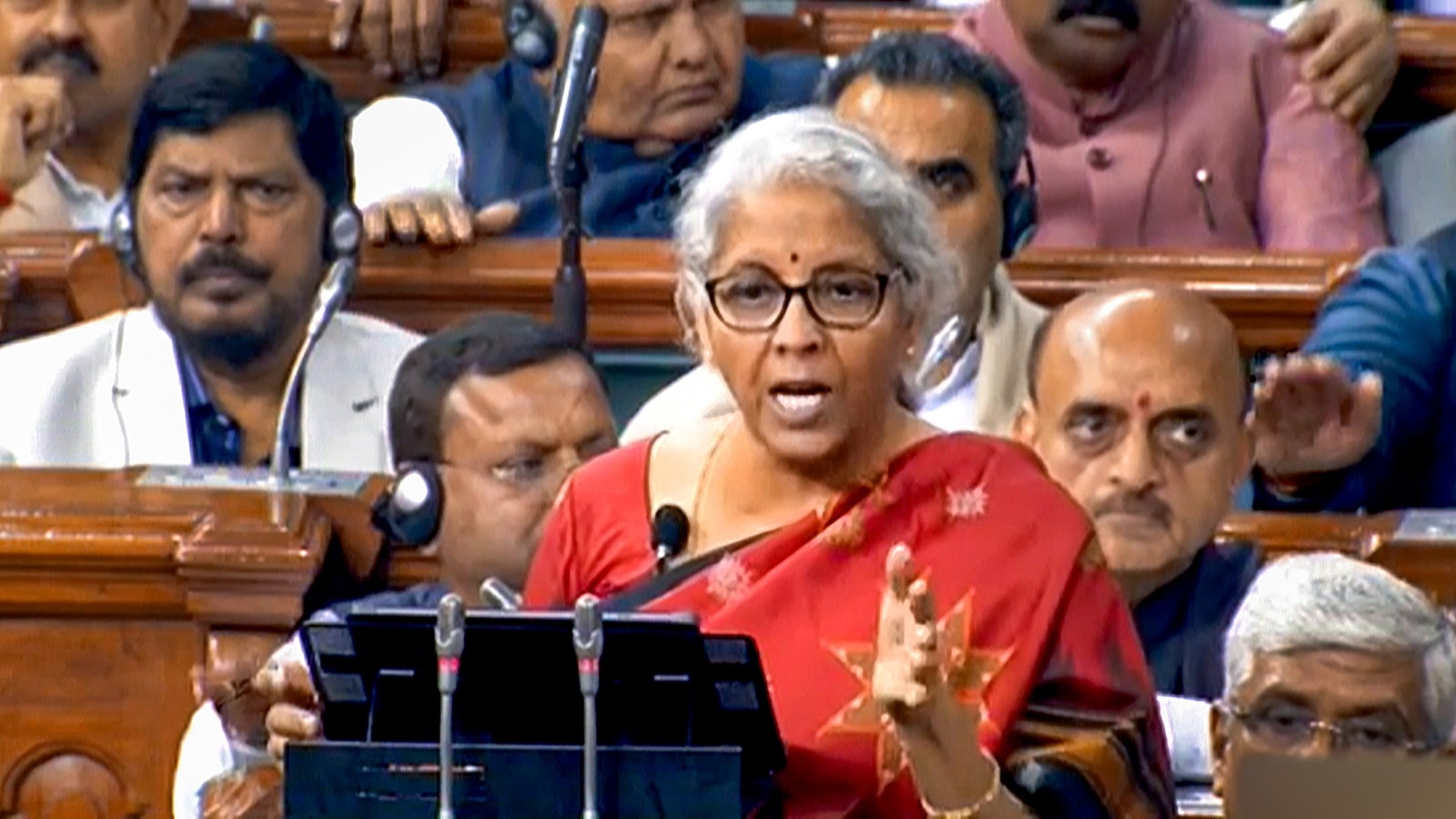 Union finance minister Nirmala Sitharaman on Wednesday announced enhancing the maximum deposit level of Senior Citizens' Saving Scheme (SCSS) from ₹15 lakh to ₹30 lakh. She also announced enhancing the maximum deposit limit for Monthly Income Accounts Scheme from ₹4.5 lakh to ₹9 lakh for single accounts, and ₹9 lakh to ₹15 lakh for joint accounts.
UNION BUDGET 2023: FULL COVERAGE
The enhancement in the maximum deposit limit signifies that the Centre has increased the interest rate for SCSS by 20 bps from earlier 7.4% to 7.6%.