Budget 2023 new income tax slabs: How to calculate your tax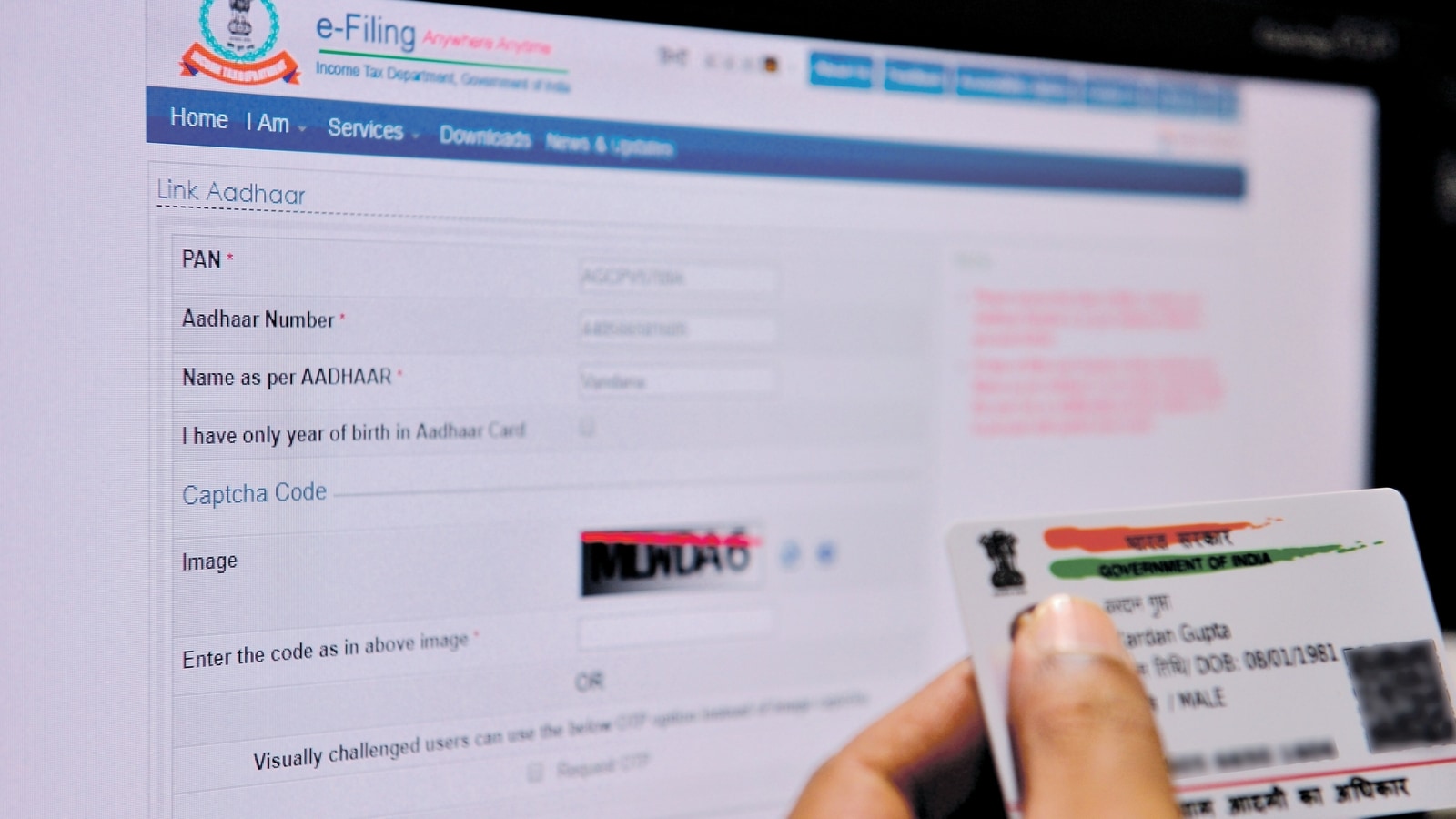 In a big relief for the middle class, finance minister Nirmala Sitharaman on Wednesday announced five income tax measures in the last full budget of the government before the 2024 Lok Sabha elections. With the new announcements, calculations for your income tax will change. Follow LIVE updates
Watch: Budget 2023: Big relief for taxpayers ; No tax for income up to
₹

7 lakh | Check revised rates here
Here is all you need to know:
1. People earning up to ₹7 lakh annually will not pay any income tax in the new tax regime as the personal income tax rebate limit has been increased to ₹7 lakh from 5 lakh.
Union Budget 2023-24: What's cheaper and what's costlier? Here is the full list
2. New income tax slabs:
Budget 2023: Full coverage
3. New regime vs old regime
The new income tax regime will be the default tax regime while the citizens will have the option to be in the old regime as well, the finance minister announced. Old tax regime allows PPF, NPS and some other concessions. So people above the 7 lakh annual income will have to judiciously choose between the new and old regimes. The benefits of the standard deduction has been introduced to the new regime.
4. Calculation: How much do you save?
An individual with ₹9 lakh annual income will pay ₹45,000 tax which is 5% of the salary — a reduction of ₹15,000 from the present ₹60,000. A person with ₹15 lakh annual income will have to pay a tax of ₹1.5 lakh down from 1.87 lakh.
5. Highest income surcharge reduced from 37% to 25%. "The Current tax rate in the country is 42.74%, among the highest in world. Budget23 proposes to reduce the highest surcharge rate from 37% to 25% in the new tax regime. This will result in the reduction of the maximum tax rate to 39%," Sitharaman announced.
6. The limit of ₹3 lakh for tax exemption on Leave Encashment limit raised to ₹25 lakh.
7. Individuals with income of ₹15.5 lakh and above have been made eligible for astandard deduction of ₹52,500 in thenew tax regime in Budget 2023.
2-day EPFO board meeting from today: List of issues likely to be taken up
The Central Board of Trustees (CBT) of the Employees Provident Fund Organisation (EPFO) will convene in New Delhi on Monday for a 2-day meet, during which they are expected to discuss a host of issues, including the interest rate for the financial year (FY) 2023-24.
The current meeting of the CBT, its 233rd, will be held under the leadership of Bhupender Yadav, the Union minister for labour and employment.
At present, EPFO has around 6 crore active members, of whom 72.73 lakh were pensioners in FY22, according to Moneycontrol.
Here are some issues that may be discussed during the meeting:
Interest rate: For FY23, the interest rate is likely to be around 8%. The existing rate is 8.1%, which was proposed in March last year for FY22, and approved by the Union finance ministry in June of that year.
The existing rate is the lowest offered by the body in 4 decades.
Higher pension: The board may hold detailed discussions regarding the higher pension option for subscribers after the Supreme Court order. Following the order, EPFO gave employees time till May 3, to opt for higher pension linked to their salaries.
Also Read: All you need to know about EPF higher pension scheme
Minimum pension: The CBT may consider increasing the monthly pension from ₹1,000 to ₹3,000, which would be in-line with recommendations made by the parliamentary panel on labour.
Ceiling wage: It is likely to be raised from the current ₹15,000 per month to ₹20,000 per month. It was previously revised in 2014, when it was increased from ₹6,000 a month to ₹15,000 a month, for companies with at least 20 employees.
Besides these, board members may also discuss steps to improve EPFO's coverage for its workers, along with increasing investment of incremental deposits in equity instruments, age or risk profile of subscribers notwithstanding.
Elon Musk bought Twitter for $44bn five months ago. He says its value now is…
Elon Musk has put the current value of Twitter at $20 billion, less than half the $44 billion he paid for the social media platform just five months ago, according to an internal email seen by American news media.
The email to employees referred to a new stock compensation program in the San Francisco-based company and the allocation of shares to employees of X Holdings, Twitter's umbrella company since Musk purchased it in late October.
The compensation plan values the platform at $20 billion, slightly more than Snapchat's parent company Snap ($18.2 billion) or Pinterest ($18.7 billion), both of which are publicly traded, unlike Twitter.
Also Read: Elon Musk sent a mail to Twitter employees at 2:30 a.m. He said…
Musk, who is also the chief executive of Tesla Inc. and aerospace group SpaceX, said that Twitter would allow its employees to cash in shares every six months.
A query from AFP emailed to Twitter's communications department generated an automatic response in the form of a poop emoji.
In the internal email, Musk describes the brutal contraction in Twitter's value. He says the platform faced such grave financial difficulties that at one point it was on the verge of bankruptcy.
"Twitter was trending to lose ~$3B/year," Musk said in a message posted Saturday on the platform.
He cited a revenue drop of $1.5 billion a year and a debt-servicing burden of the same amount — leaving it with "only 4 months of money."
Musk, Twitter's majority shareholder, added simply: "Extremely dire situation."
But he then said that "It looks like we will break even" in the second quarter of the year, with advertisers — many of whom fled the platform after the mercurial billionaire bought it — now beginning to return.
Since taking control, Musk has sharply cut the group's payroll from 7,500 employees to fewer than 2,000.
He said in the email that he sees a "clear but difficult path" to a valuation of $250 billion, without specifying how long that might take.
However, in another setback for the company, fragments of Twitter's source code were published on the development platform GitHub, the latter told AFP on Sunday, confirming a report by the New York Times.
GitHub removed the files from its site at Twitter's request, but their brief exposure could allow hackers to identify flaws in Twitter's original software.
From April, mutual fund investors must comply with new rules. Details here
Beginning April, some new requirements pertaining to mutual funds (MFs) will come into effect, which mutual fund investors must comply with. Here are four such rules:
(1.) Nomination: By March 31, investors must declare a nominee, or opt out if they do not wish to have a nominee. In either case, however, an individual's investments will be frozen if a nominee is not declared, or if the person does not opt out of declaring one. Also, they will not be allowed to go for redemptions.
It should also be noted that for investments made through demat accounts, nominee details must be updated through brokerage.
(2.) PAN-Aadhaar link: If the two documents are not linked by the end of the month, PAN will become inoperative. This, in turn, will impact all processes where PAN is required, including a customer's Know Your Customer (KYC) profile, which will become 'invalid.'
(3.) One-time password: Earlier, the Securities and Exchange Board of India (Sebi) had mandated a one-time password (OTP) (sent on registered email address) and phone number, for the purpose of redeeming investments. From the first of next month, this facility will be extended for making investments as well.
(4.) Revalidating KYC: For those who used Aadhaar as an officially valid documents (OVD) before November 1 last year, the KYC registration agencies (KRAs) must revalidate such KYCs before April 30. Sebi's latest circular mandates that KYC records of all customers with Aadhaar as an OVD, shall be validated within a period of 180 days, starting November 1, with the cut-off date extended from July 1, 2022.