Budget: New DigiLocker and KYC will simplify digital identity requirements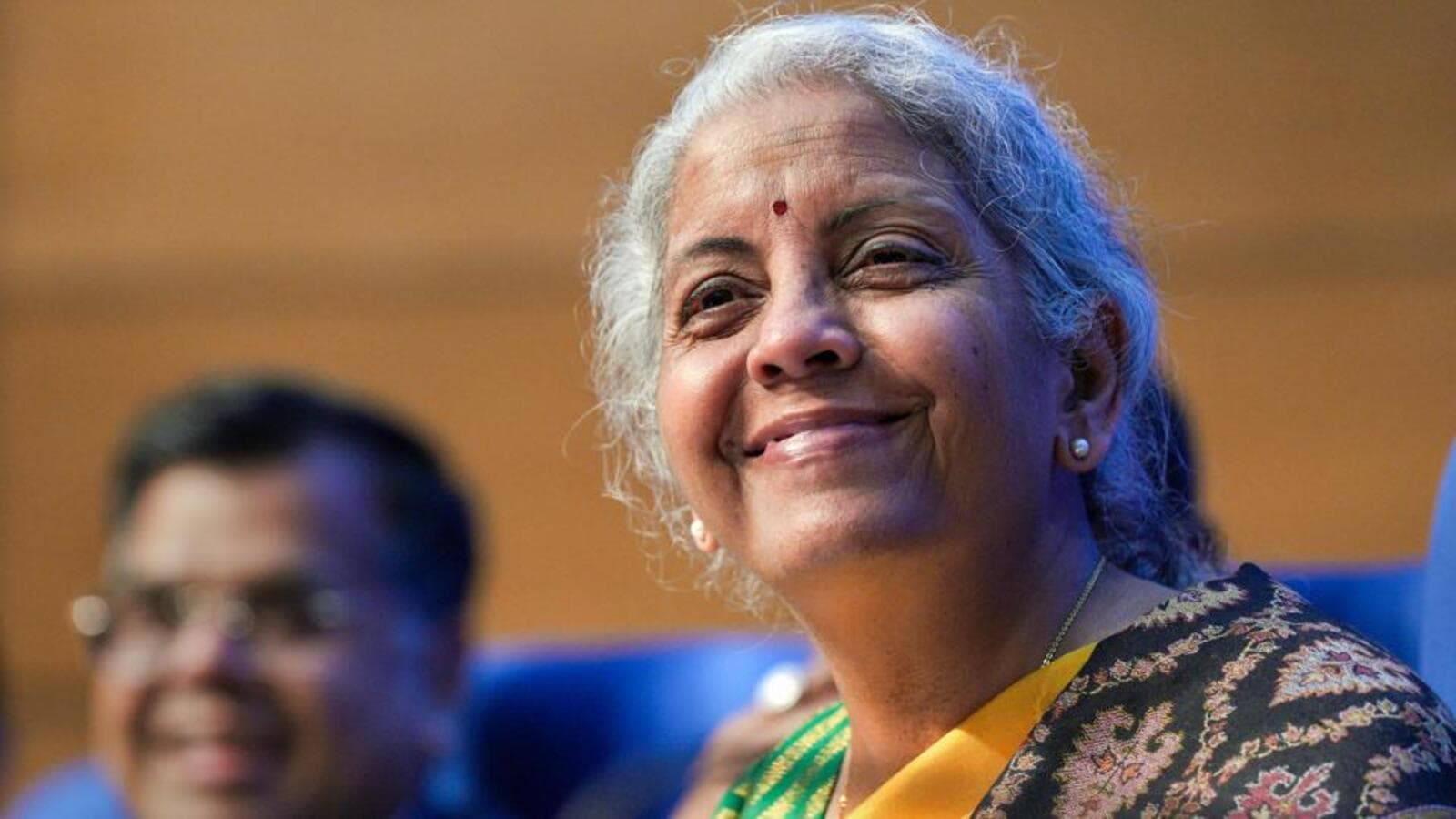 New Delhi: In a Budget speech with a wide-ranging focus on technology and tech-driven solutions, finance minister Nirmala Sitharaman pitched for simplification of the know your customer (KYC) processes for financial services, gave the DigiLocker platform more utility for individuals as well as businesses, and allowed fintech platforms greater flexibility to tap India's digital infrastructure.
"The Union Budget emphasises on technology and knowledge-driven comprehensive growth. Digital public infrastructure such as the well-established UPI to the newly announced National Digital Library will continue to be a significant enabler to India's economic growth," says Jaideep Ghosh, COO, Shardul Amarchand Mangaldas & Co, a law firm.
Fintech platforms in India will soon be able to use documents available in the DigiLocker for individuals, to be able to authenticate users for access to financial services. This won't be the first piece of infrastructure fintech firms have been able to access. India's fintech market is estimated to grow to $1.3 trillion by 2025, according to latest numbers by research firm EY.
"Fintech services in India have been facilitated by our digital public infrastructure including Aadhaar, PM Jan Dhan Yojana, Video KYC, India Stack and UPI," Sitharaman said in the Budget speech. Recently, the Reserve Bank of India (RBI) said it'll be possible to link credit cards with the Unified Payments Interface (UPI) to make payments. Progress on that is expected through 2023, with RuPay cards already supported.
India's fintech space for consumers can largely be put in five major buckets – payments (these include QR payment, bill payment and aggregator services), lending (buy now, pay later and loan platforms), digital banking platforms, insurance platforms and wealth (investment platforms and AI-based advisory services, for instance).
"This Budget is a great step towards supporting the long-term growth potential of India's fintech ecosystem amidst increasing global headwinds," said Anirban Mukherjee, CEO of PayU India, a digital payments platform.
If you hold a bank account, a credit card, bought a postpaid mobile connection or have applied for a loan, you would have encountered something called the KYC, or know your customer, check. That includes authenticating the identity, address and financial details using a variety of tools, including the Aadhaar card and PAN (permanent account number).
The government wants to make the KYC process dynamic, with what it classifies as "risk-based" instead of a one size fits all approach. "Financial sector regulators will also be encouraged to have a KYC system fully amenable to meeting the needs of Digital India," said Sitharaman.
It is likely the risk assessment will be done using the Aadhaar and PAN card data, which links a holder's financial history from credit bureaus. Banks report credit history, such as loans and repayments as well as credit card usage, to these financial bureaus.
Also Read:Union Budget: Allocation for housing scheme for rural poor increased by 12%
The Budget also wants a "one-stop solution" for data of individuals maintained by various government agencies, regulators, and regulated entities. For this, the DigiLocker service and Aadhaar, will be the foundation. "Simplifying KYC by adopting a risk-based approach will ensure faster onboarding of consumers and deepen the journey of Digital India initiatives," said Abhishant Pant, founder, the Fintech Meetup, and general partner, YAN Angel Fund.
DigiLocker for individuals, at present, can be used to create digital versions of documents issued by central and state governments, banking and insurance services, health certificates as well as transport documents (such as driving licences). The government says the scope of documents that can be added to the DigiLocker for individuals will be expanded.
"Initiatives around risk-based KYC and a unified mechanism for updating it for customers and businesses will ease their access to credit, enabling the expansion of the fintech lending industry," said Sugandh Saxena, CEO, Fintech Association for Consumer Empowerment.
The DigiLocker is accessible via the web browser on computing devices and smartphones, alongside apps for Android phones and the Apple iPhone. One example of the DigiLocker and Aadhaar being used to provide a KYC-esque identity verification is the DigiYatra app, for contactless entry, check-in, and security at some Indian airports.
"Expansion of DigiLocker services to the fintech sector will be a great boost for individuals, banks and financial institutions to store and share data online in a secured and faster manner," said Anish Shah, partner – M&A Tax and Regulatory, BDO India, an accounting, tax, and advisory firm.
It is not just individuals. the DigiLocker will be expanded to include medium and small businesses (MSMEs), large businesses and charitable trusts. Think of this as the platform to host digital versions of documents issued by regulators, banks, and other businesses.
"By enhancing the DigiLocker to now cover MSME and large businesses for storing and sharing documents, digital and smart governance will get a significant turbocharge," said Prabhu Ram, head – Industry Intelligence Group, at Cyber Media Research.
Gaurav Chopra, founder and CEO of IndiaLends, an online credit product aggregator, is approaching the announcements with caution. "There were announcements related to the centralisation of financial information and the expansion of digital storage, which are seen as positive steps towards the digitisation of financial services. However, there is still a need to review the details before determining the true impact," he said.
The speeding up and simplification of the KYC process will potentially have widespread impact. "Simplifying the KYC system process will enable a seamless experience for consumers," said Gaurav Kapoor, chief finance officer, Baazi Games, an online gaming platform.
"Adopting PAN as a standard identifier and simplifying the KYC process is a winning proposition across the entire fintech landscape. This standardisation will accelerate customers' digital onboarding process," said Preekshit Gupta, vice-president – APAC & MEA, Bureau.id, a fraud prevention platform.
It remains to be seen how quickly the contours of the simplified KYC process for customers can be put together, followed by implementation across a variety of online platforms.
Saudi Aramco to buy 10% stake in China oil refinery for $3.6 billion
Bloomberg | | Posted by Shobhit Gupta
Saudi Aramco, the world's biggest oil producer, has agreed to buy a 10% stake in a giant oil complex in China for 24.6 billion yuan ($3.6 billion), in a deal that will significantly expand its refining presence in China.
Aramco will also supply 480,000 barrels of crude oil per day to Rongsheng Petrochemical Co's refinery in the eastern province of Zhejiang over a 20-year period, according to a statement from the Chinese company. Aramco will provide a credit of $800 million to Rongsheng for the purchase, that statement said. Aramco Overseas Company, a subsidiary of Aramco, will acquire the shares.
Read here: Elon Musk bought Twitter for $44bn five months ago. He says its value now is…
Rongsheng owns a 51% equity interest in Zhejiang Petroleum and Chemical Co., which in turn owns and operates the largest integrated refining and chemicals complex in China, with a capacity to process 800,000 barrels per day of crude oil and to produce 4.2 million metric tons of ethylene per year.
"This announcement demonstrates Aramco's long-term commitment to China and belief in the fundamentals of the Chinese petrochemicals sector," Mohammed Y. Al Qahtani, Aramco Executive Vice President of Downstream, said in a separate statement.
The deal comes a day after Saudi Aramco and its Chinese partners agreed to build a refining and petrochemical complex in China's northeast, accelerating a development that was paused during the pandemic.
Will RBI increase repo rate in next policy meet? What report says
The Reserve Bank of India (RBI) is expected to pause their interest rate hike and the current 6.5 per cent repo rate could be the terminal rate for now, said SBI Research in its latest Ecowrap report.
The repo rate is the interest rate at which the RBI lends money to all commercial banks.
Also read: No direction on loading or not loading ₹2,000 notes in ATMs: FM Nirmala Sitharaman
The next monetary policy meeting is scheduled for the first week of April 2023.
At the latest Monetary Policy Committee (MPC) of the RBI in early February, it decided to raise the repo rate by 25 basis points to 6.5 per cent to keep inflation expectations anchored, break the persistence of core inflation, and strengthen the medium-term growth prospects.
Raising interest rates is a monetary policy instrument that typically helps suppress demand in the economy, thereby helping the inflation rate decline.
In early 2020 when Covid hit the world, the repo rate was 4 per cent.
"The (RBI's) stance could continue to be withdrawal of accommodation, even as liquidity is now in deficit mode. RBI can always keep the options open in June (monetary) policy," the SBI Research, authored by Group Chief Economic Adviser State Bank of India Soumya Kanti Ghosh, said.
The report asserted that the RBI has enough reasons to pause the repo rate hike in the April meeting.
"There are concerns of a material slowdown in the affordable housing loan market and financial stability concerns taking centre stage. While concerns on sticky core inflation is justified, it may be noted that average core inflation is at 5.8 per cent over the last decade and it is almost unlikely that core inflation could decline materially to 5.5 per cent and below as post-pandemic shifts in expenditure on health and education and the sticky component of transport inflation with fuel prices staying at elevated levels will act as the constraint. By this logic, RBI may then have to go for more rounds of rate hikes," it explained in the report.
Notably, retail inflation in India fell marginally but remained above RBI's 6 per cent upper tolerance band for the second straight month in February 2023, with the Consumer Price Index pegged at 6.44 per cent. In January, the retail inflation was 6.52 per cent.
India's retail inflation was above RBI's 6 per cent target for three consecutive quarters and had managed to fall back to the RBI's comfort zone only in November 2022. Under the flexible inflation targeting framework, the RBI is deemed to have failed in managing price rises if the CPI-based inflation is outside the 2-6 per cent range for three quarters in a row.
On India's inflation, the Ecowrap report forecast March and April to be 5.5-5.6 per cent and 4.7-4.8 per cent.
"Thus, the RBI will have a delicate balancing job of either looking forward to the June meeting with clear signs of inflation trending downwards or looking backwards at the Jan and Feb prints in April policy. Thus, it will be a delicate choice (for RBI)," the report said.
Not just India, US monetary policy committee too is on an interest hike spree in the fight against inflation.
The US monetary policy committee, seeking to achieve maximum employment and inflation at the rate of 2 per cent over the longer run, hiked the key interest rate by 25 basis points to over a 15-year high of 4.75-5.0 per cent at its latest two-day review meet last week. The latest hike was the same size as its previous rate increase in the February meeting and marked its ninth straight rate hike.
The hike comes amid the dilemma faced by its central bank on inflation targeting and on maintaining banking sector stability – the former is way above target and the latter is shaky after the recent collapse of a couple of banks and the contagion effect on others.
Also read: RBI slaps ₹2.27 crore fine on RBL Bank for rule violations
Meanwhile, consumer inflation in the US moderated in February to 6.0 per cent from 6.4 per cent the previous month, but the numbers are still way above the 2 per cent target. It was at 6.5 per cent in December, and 7.1 per cent the month before.
"Fed rate hikes could be smaller in magnitude, and one last in May policy of 25 bps," SBI Research said.
"The challenge is now to decouple from Fed. But the good thing is that a dovish Fed means soft dollar and thus lower depreciation risk for the Indian rupee in the short to medium term," it added.
'We do responsible hiring': Flipkart takes stand against mass layoffs
In a statement that will bring massive relief to Flipkart employees amid the ongoing layoffs in companies across the globe, Flipkart's Chief People Officer (CPO) has said the homegrown e-commerce has 'no intention of making mass layoffs.'
This is because the organisation does not believe in hiring in bulk as doing so often leads to firms laying off staff to lessen the headcount, said Krishna Raghavan in an interview with HT's sister publication Mint.
"We do responsible hiring and there are no mass layoffs happening at Flipkart. We don't hire in thousands and then land up figuring out that we have too many people on board, and resort to extreme measures," remarked Raghavan.
He added that the Walmart-owned company's recent decision of not giving salary hike to senior management did not mean there would be job cuts, as hikes and promotions were given last year.
Flipkart's stand is in complete contrast to that of its prime competitor Amazon, where more than 27,000 employees have already lost jobs since January.
'No delays in onboarding freshers'
Raghavan further said there were 'no delays' in onboarding freshers who, he added, will join in June. "We are very thoughtful and deliberate on how we do workflows planning in general," stated the Chief People Officer.
Wipro, for example, is yet to onboard last year's graduates. The IT major major says it has been forced to delay this due to the 'changing macro environment.'