Cameras, foldables, AI and satellite comms set new outline for smartphones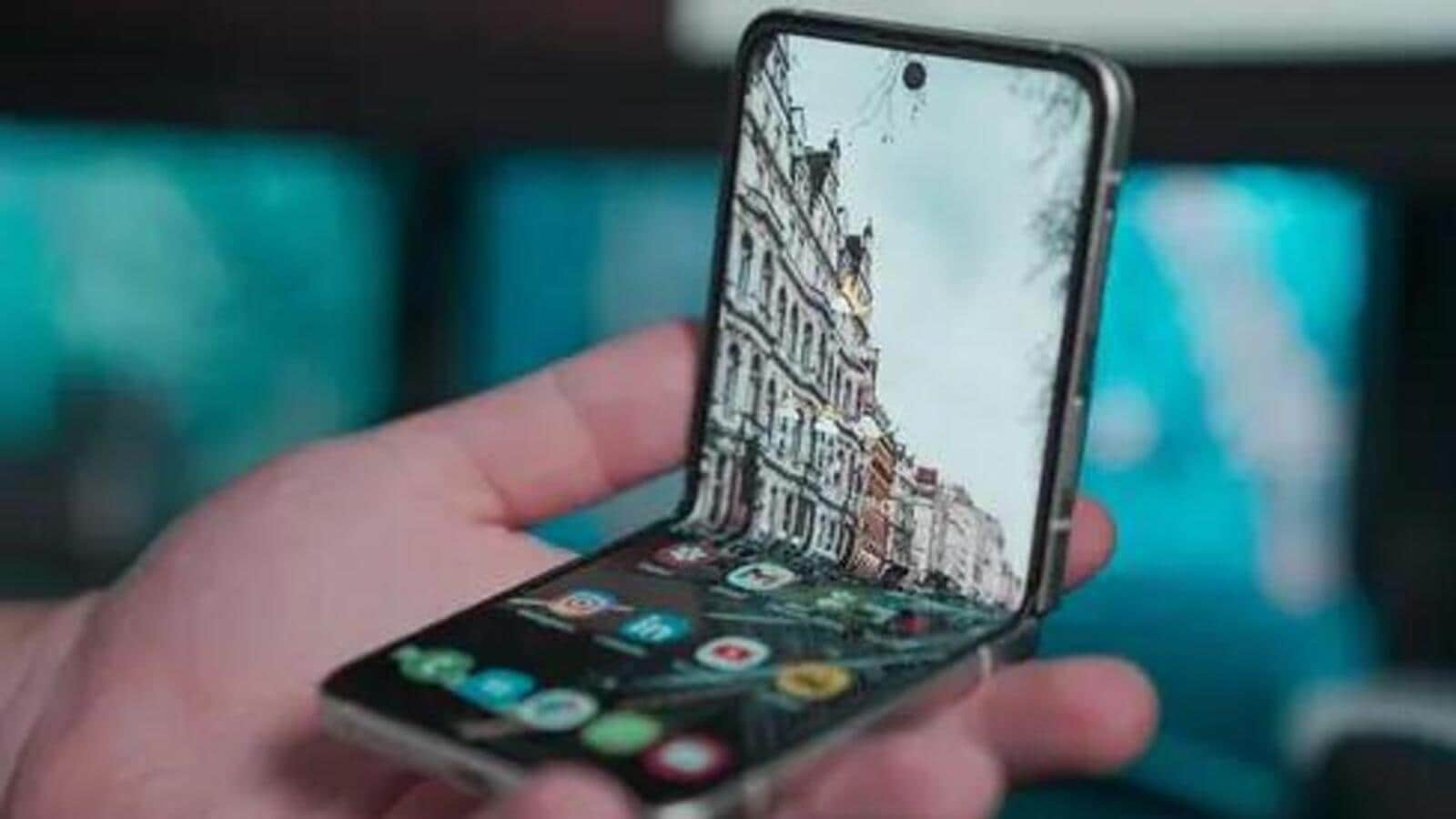 You would have realised it too. We've stopped appreciating smartphones as condensed marvels of technology that they are. As good as they have been, smartphones redefine ubiquity in our lives. Close your eyes for a couple of minutes and imagine all that you cannot do without a phone anymore. We are just tuned that way now. Everything on our fingertips. So, where do smartphones go from here?
Phones have never been perfect, and probably never will be. There is far too much volatility of subjectivity. A phone that is ideal for you, may be less than so, for me. And we can flip that argument around, all day. Yet, phone makers still find more than one way to upgrade the underlying technology with every iteration. That in turn takes further the experience we get in return.
That'll be important because data predicts many markets are close to saturation point. Research by S&P Global Market Intelligence says many markets have close to 80% smartphone penetration level, which will define longer replacement and upgrade cycles. They believe 2022 is the year when smartphone shipments globally declined by 2.4 percent, though the market is poised to see a less than 1 percent increase in shipments annually through to 2026.
"The major limiting factor for smartphone market growth has been the ability of manufacturers to keep pace with that demand," says Milan Ringol, research associate of smart devices at S&P Global Market Intelligence, before adding, "Even when shipments declined, revenue did not decline as much because consumers were willing to spend money on smartphones despite the 12% increase in average selling price in 2021."
How much is too much power?
Your next smartphone will undoubtedly be more capable than the one you currently own and will replace at the time. Yet, we must wonder, are we resting on too thick a buffer, with regards to stretching the performance?
Think of this as a car that has a potential top speed of 200km/h (which you'll rarely achieve; legally, you shouldn't attempt to) but takes 15.2 seconds to get from 0-60km/h (the power band you'd be utilising most of the time, particularly on city roads). There is often a gap between potential and reality.
The next line of chips that we'll see in smartphones, are shifting focus, from raw performance to experience. Take Qualcomm's Snapdragon 8 Gen 2, the phone that'll power most Android flagship phones through this year. There is an incremental increase in clock speeds over the previous generation, but the underlying tech has been given a complete rejig. That's with extensive use of artificial intelligence (AI).
That is the line of thought MediaTek is also implementing with the next line of Dimensity 5G chips, including the Dimensity 9200.
Even mid-range Android phones will rely on AI to provide new pathways of utility, and push performance. For instance, Qualcomm will deploy something called 'intuitive AI assistance' in the mid-range Snapdragon 6 Gen 1 chips, that'll be contextually aware to enable the app suggestions, for instance.
New form factors are the way forward
Numbers define the simmering sentiment. Counterpoint Research's latest Global Foldable Smartphone Market Forecast indicates that foldable phone shipments in the first three quarters of 2022 grew 90 percent year on year, to 9.5 million units. They predict another 53 percent jump in annual shipments in 2023, which pegs the FY2023 foldable phone shipments at 22.7 million units.
"The numbers are tiny when put in the context of the broader market, but looking at the ever-important ultra-premium segment ($1,000 and above), we're seeing foldable(s) start to take hold," notes Tarun Pathak, Director of Counterpoint's global smartphone practice.
Will this be the year when Samsung finally gets challenged in earnest, in the foldable smartphone space? The likes of Xiaomi, Vivo and Motorola have dabbled with different foldable form factors, but none have even slightly attempted to challenge Samsung's dominance with the Galaxy Z Fold and Galaxy Z Flip series phones.
Cameras with more pixels, and an AI wrapper
Image processing will be significantly improved. Imagine the results with those massive 200-megapixel cameras that'll become commonplace over the next few months. Xiaomi's Redmi Note 12 Pro+ is just the start.
Phones that use the Qualcomm Snapdragon chips will be able to draw on something called the AI neural engine. It'll allow the phone's camera to be contextually aware of what it is about to capture – faces, facial features, hair, clothes, and the sky are some pieces of this new smarter layer. MediaTek's AI-PQ+ uses algorithms to track subjects in bokeh shots, motion unblur in photos and cinematic video captures. We are barely scratching the surface.
This is before phone makers add their own layers of AI based functionality to camera apps on their phones. Night mode photos, portraits, RAW photos, colour correction and scene detection are some possible examples. Every phone maker adds their unique touch to photography and videos. OnePlus has the camera giant Hassleblad's image processing software to work with.
Samsung has something called the Detail Enhancer, which they describe as "utilizes deep-learning AI, intelligently improving your photos with incredible depth and detail". It'll be no surprise when this year's Galaxy S23 phone line-up builds on that. Neither will it be, with any other phone maker.
Connectivity beyond mobile network and Wi-Fi?
When Apple announced the satellite connectivity feature for the iPhone 14 series late last year, called Emergency SOS via satellite, that was the first move of its kind in the smartphone space. It is no surprise that the Android ecosystem is responding, just a few months later.
Qualcomm, with Snapdragon Satellite, says its new line of processors and modems will allow phones to communicate with the Iridium satellite network. This will allow Android phone users (and indeed iPhone if Apple ever wants to use this hardware) to send and receive messages even in areas without cell coverage.
What it'll need is global connectivity. And for it to be affordable. Apple's iPhone satellite messaging feature started out with coverage in US and Canada before adding France, Germany, Ireland, and the UK to the list. They've also sorted out the costs of using it for now – two years of service is bundled, at no extra cost.
5G will define smartphone in 2023, in India
India's finally had a tryst with 5G mobile services, and the fact that mobile service providers aren't yet charging a premium for the faster mobile data services means more smartphone users are willing to upgrade. The availability of 5G phones, helps.
Turns out, one out of every three smartphones shipped in India in Q2 2022 was a 5G capable smartphone and 5G smartphone shipments grew 7 percent compared with the previous quarter and 163 percent year on year. That is data from Cyber Media Research and Services Ltd.
The availability of 5G services across cities in India, is expanding rapidly. Reliance Jio confirms their 5G network is now active in more than 100 cities. Airtel is matching them at every step. With more 5G phones being sold, and existing ones getting 5G software updates, there should be a significant jump in mobile data usage too.
Mortgage demand fell last week, even after interest rates fell further
A "For Sale" sign outside a house in Albany, California, on Tuesday, May 31, 2022.
David Paul Morris | Bloomberg | Getty Images
After a stronger start to the year, mortgage demand plunged last week, despite another drop in interest rates.
Total mortgage application volume fell 9% last week compared with the previous week, according to the Mortgage Bankers Association's seasonally adjusted index.
The average contract interest rate for 30-year fixed-rate mortgages with conforming loan balances ($726,200 or less) decreased to 6.19% from 6.20%, with points falling to 0.65 from 0.69 (including the origination fee) for loans with a 20% down payment. The rate was 3.78% the same week one year ago.
Even with rates well off their recent highs, applications to refinance a home loan fell 7% for the week and were 80% lower than the same week one year ago. Homeowners may have jumped back briefly after the holiday lull, causing demand to rise over much of January, but overall there are still very few borrowers who can benefit from a refinance at today's rates, so demand is now falling again.
Mortgage applications to buy a home fell 10% for the week and were 41% lower year over year. While both home prices and mortgage rates are coming down steadily, the supply of homes for sale is still quite low, and that may be keeping mortgage demand under pressure.
"Purchase activity is expected to pick up as the spring homebuying season gets underway, bolstered by lower rates and moderating home-price growth," said Joel Kan, an MBA economist. "Both trends will help some buyers regain purchasing power."
Mortgage rates have been moving in a narrow range for the last few days, but that could all change depending on commentary expected from the chairman of the Federal Reserve on Wednesday. The central bank is expected to hike its interest rate, but that doesn't necessarily raise mortgage rates. The monthly employment report Friday could also move rates decidedly, depending on what it says about the state of the economy, recession and inflation.
"There are also several important economic reports that could lead traders to revise their assessment of the Fed's likely course of action," noted Matthew Graham, chief operating officer at Mortgage News Daily. "In other words, even after the Fed-induced volatility, traders could find new reasons to buy/sell bonds at an even faster pace, thus causing bigger movement in rates for better or worse."
New tax regime better if deduction, exemption less than ₹3.75 lakh: Official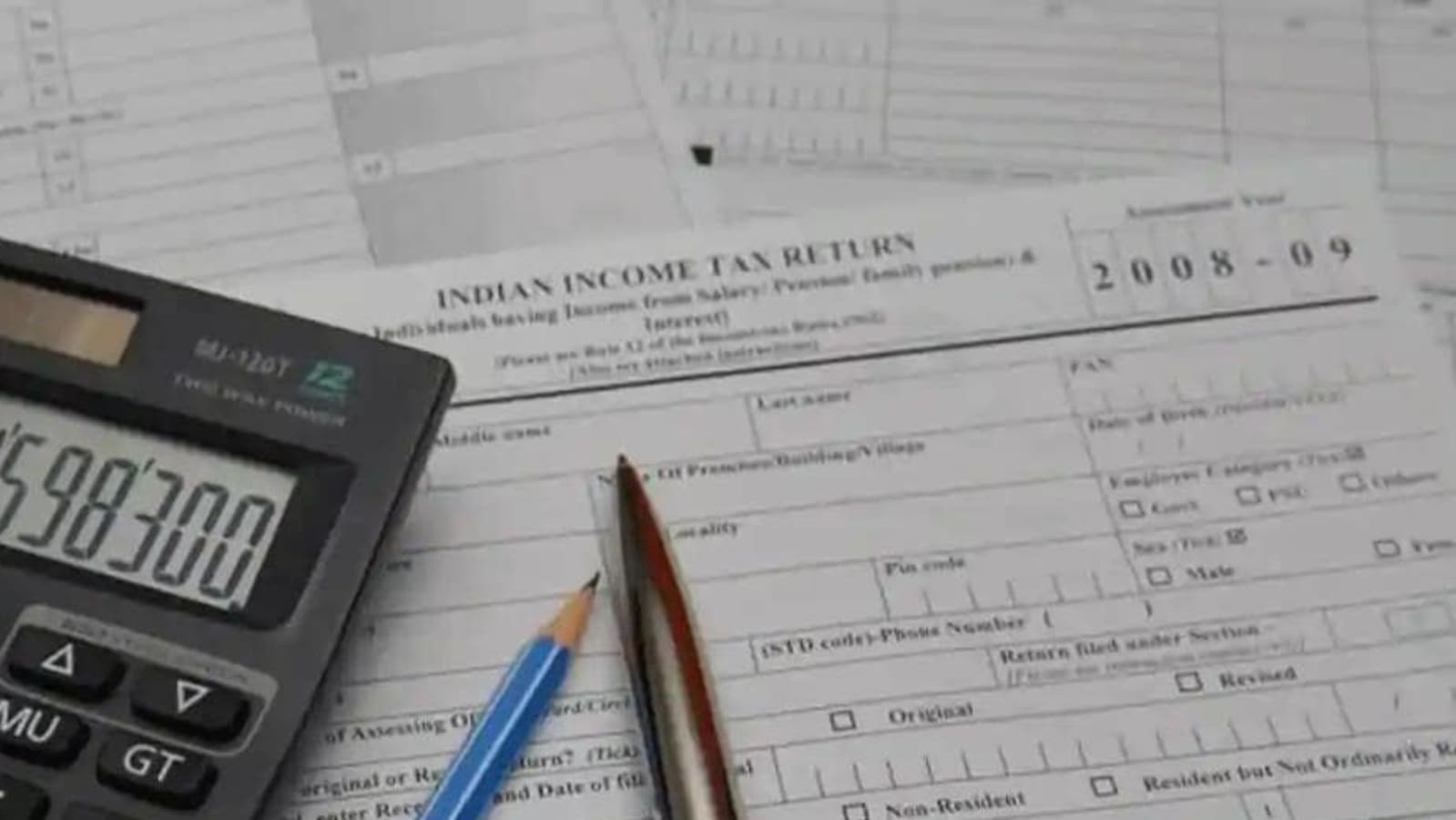 As taxpayers are now divided between the old and new tax regime after finance minister Nirmala Sitharaman made a slew of announcements on personal tax making in an attempt to make the new regime more attractive, a finance ministry officer said the new regime would be advisable for those whose deductions and exemption claims are less than ₹3.75 lakh annually. They will be paying less tax than the old regime, the officer said, as quoted by news agency PTI.
"So, a taxpayer who claims deductions less than ₹3.75 lakh while filing the annual I-T returns will be advised to opt for the new tax regime as declared in the Budget. They will stand to benefit by enjoying the reduced tax slab as stated in the Budget," the officer said. The figures have been derived after analysing tax filing data, he said.
The new tax regime does not have many concessions which the old regime has though standard deduction has been introduced to the new regime for the first time. The new tax regime makes income upto ₹7 lakh annually tax free. But for those who are much higher than 7 lakh, the question is whether to shift to the new regime as they may end up paying more taxes with limited exemptions available.
Not many taxpayers can claim deductions on various investments, expenses and loans to the tune of ₹3.75 lakh per annum, the finance ministry official said.
The new tax regime becomes the default one while the old one will also continue, it has been clarified. Nirmala Sitharaman reiterated that the aim is to attract taxpayers to the new regime but no one will be forced to switch to the new regime.
(With PTI inputs)
Amazon may have more robots than humans by 2030
Cathie Wood, chief executive officer and chief investment officer, Ark Invest, gestures as she speaks during the Bitcoin 2022 Conference at Miami Beach Convention Center on April 7, 2022 in Miami, Florida.
Marco Bello | Getty Images
The growth of automation in the workplace will accelerate this decade, with robot workers possibly surpassing human employees at one of the world's biggest companies, according to Ark Invest's Cathie Wood.
Amazon's use of automated robots will dramatically change the company's workforce in the coming years, the portfolio manager said Wednesday.
"Amazon is adding about a thousand robots a day. … If you compare the number of robots Amazon has to the number of employees, it's about a third. And we believe that by the year 2030 Amazon can have more robots than employees," Wood said on CNBC's "Squawk Box."
"So we are just at the dawn of the robotics age. And I would say artificial intelligence and battery technology are all a part of that movement as well," she added.
The robot revolution will not be limited to Amazon; it will spread across manufacturing, Wood said, as improving technology and falling costs speed up the transition.
"If you look at the cost declines, which drive all of our models … for every cumulative doubling in the number of robots produced, the cost declines are in the 50-60% range," she said.
Amazon had more than 1.6 million workers at the end of 2021, according to its most recent annual report. The company is expected to release fourth-quarter earnings on Thursday.
However, like many other tech companies, Amazon has begun to lay off workers in recent months. Amazon announced more than 18,000 job cuts in January, though that leaves company still well above its pre-pandemic level of employees.
Wood's bets on new technologies made her a star investor in 2020, when the Fed cut interest rates and the work from home boom fueled interest in high-growth tech stocks. Some of those stocks are back in favor again, as Wood's Ark Innovation ETF (ARKK) just finished its best month ever, rising 27.8% in January.
However, the rally only made a small dent in the fund's losses over the past two years. The ETF is still more than 70% below its peak from February 2021.