Chewy Connect With a Vet faces regulatory hurdles, skeptical veterinarians
The Chewy.com application is displayed in the on an Apple iPhone.
Andrew Harrer | Bloomberg | Getty Images
Chewy, the e-commerce pet-goods giant best known for its convenient auto-ship services and generous return policies, wants to grow its veterinary telehealth service as part of an overall push into health care. 
While the telehealth service is a small part of the company's rapidly expanding health offerings, it is important to its strategy. Yet it also faces regulatory obstacles and skepticism from the veterinary community. Longtime veterinarians told CNBC the service can have some benefit for minor situations, or for people who don't have easy access to vet care. But it could create problems for pets, too, they said.
Chewy's service, called Connect With a Vet, has experienced significant growth, but it's been limited by a specific kind of regulation known as the veterinary client patient relationship, or VCPR, according to Chewy CEO Sumit Singh. 
"If you look at our Connect With a Vet, it's the singular most scaled telehealth platform in the market today, only after two years, and yet, it doesn't form a meaningful portion of our business. Why? Because when you research pet health, you'll find that there's a specific term called VCPR," Singh said.
He also noted that barrier is "breaking down" in the wake of the Covid pandemic and multiple states "are already doing away with VCPR."
Chewy Connect with a Vet service.
Chewy.com
Most states forbid veterinarians from performing their primary duties – diagnosing conditions and prescribing medication – until they establish a VCPR by seeing an animal in-person and performing a physical exam. 
"Trying to make an assessment over video without any prior relationship at all, that's the part that kind of concerns me," said Brett Levitzke, the chief medical officer and founder of Veterinary Emergency and Referral Group, an emergency animal hospital in New York City. "There is no substitute for a physical exam. Period." 
Nonetheless, there is a growing movement to change VCPR regulations. The leader behind that push, the Veterinary Virtual Care Association, or VVCA, is an advocacy group co-founded by longtime lobbyist and political strategist Mark Cushing. It's funded by Chewy and several other pet businesses expanding into vet telehealth. 
When asked about the company's position on VCPR, Chewy said it doesn't take a stance on the issue and declined to say whether its veterinarians would diagnose and prescribe medication if the laws are changed. Currently, Chewy's veterinarians do not diagnose conditions or prescribe medications.
The company suggested CNBC speak with Cushing, whom the company described as an industry expert on the matter, to learn more about VCPR. Cushing said he does not represent Chewy "in the telemedicine space," but the company is a primary sponsor of the VVCA. 
It is not clear how much money Chewy has donated to the VVCA because, as a noncharitable nonprofit, it's not required to disclose donor information to the public. Cushing is also the CEO of the Animal Policy Group, a lobbying organization, which has advocated on behalf of Banfield Pet Hospital, a network of clinics that offer in-clinic services and veterinary telehealth, according to lobbying reports filed with the U.S. Senate. Banfield Pet Hospital is owned by Mars Veterinary Health, a subsidiary of pet food and candy conglomerate Mars. 
The goal of the VVCA is to make veterinary telemedicine legal across the country so vets can diagnose conditions and prescribe medications virtually at their own discretion – even if they've never laid hands on the animal. 
"The hardest thing, though, the most expensive thing in telemedicine in the veterinary space, by far, is customer acquisition," said Cushing.
Prescribing medication and diagnosing conditions without ever performing a physical exam on an animal poses "massive risks" that could ultimately be harmful, or even fatal in some rare instances, Dr. Linda Isaacson, who has been a veterinarian since 2003 and runs three clinics in Brooklyn, told CNBC.
Sometimes, for instance, a pet owner may say their animal is constipated, but a physical exam will reveal a urinary blockage, Isaacson said.
"A urinary blockage is life threatening, you know, if they don't urinate, they'll die and you wouldn't be able to tell that from telemedicine," she said. "So, if you're going on telemedicine and they're just prescribing, you know, a laxative, that's not going to help that pet, right? They'll be dead."
Chewy pushes into health
Chewy was co-founded in 2011 by Ryan Cohen, an activist investor and the current chairman of GameStop. He left the company in 2018 and the following year, Chewy went public at a valuation of $8.8 billion. Chewy's market value currently sits around $18.5 billion.
Under Singh's leadership as CEO, Chewy's annual revenue soared from $3.53 billion in fiscal 2018 to $8.9 billion in fiscal 2021, but the company has been stymied by repeated annual net losses and slim margins. 
During a sitdown interview with CNBC earlier this month, the former Amazon executive said expanding pet health and wellness, which are higher-margin categories than pet food, will be essential to getting the company on a path to profitability. 
Chewy CEO Sumit Singh is interviewed on CNBC during the Chewy IPO at the New York Stock Exchange, June 14, 2019.
Andrew Kelly | Reuters
It's a strategy that Chewy's main competitor outside of big-box retailers, Petco, has undertaken as well. It rebranded as a health and wellness company in 2020. Petco has veterinarians on its payroll working inside of full service hospitals and clinics built inside stores. When asked, Petco said telehealth isn't off the table, but for now, its focus is "hands on pets," which is what they say pet parents want.
Chewy's expansion into health – including insurance, prescription food and medication – came as the pandemic-fueled pet boom saw 23 million American households welcome a new animal into their homes, turning the overall pet industry into a $123.6 billion market in 2021, according to data from the ASPCA and the American Pet Products Association.
Chewy aims to make health care about 30% of its overall business in the coming years, according to Singh. The company wouldn't say how much pet health care accounts for in its current revenue stream, but less than 5% of Chewy's customer base buys their health products from the company.
"If you notice, there has been little to no innovation in pet health over the last decade, and yet in the last three years, there's been more innovation in pet health than in the last decade or 20 years," Singh said.
The tricky nature of pet telehealth
The sudden surge of new animal owners during the pandemic made it difficult to book vet appointments, and it put a strain on an already understaffed and burnt out veterinary community. The rules around establishing a VCPR virtually without a physical exam were relaxed in some states out of emergency need.
Outside of an emergency like a global pandemic, the American Veterinary Medical Association, the nation's leading advocacy group for veterinarians, maintains that a VCPR can only be established after an in-person exam. The group's ethical standards allow vets to diagnose, prescribe medication or treat animals virtually – but only after a VCPR has been established in-person. 
"Without a VCPR, any advice provided through electronic means should be general and not specific to a patient, diagnosis or treatment," the AVMA advises in its guidelines on telemedicine.
Despite the AMVA's stance, at least five states – Michigan, Oklahoma, Indiana, Virginia and New Jersey – have made the lighter rules permanent, according to the VVCA.
Chewy said it considers Connect With a Vet a tele-triage platform, not a replacement for in-clinic care, where customers can be connected with a licensed doctor or technician and ask them about their pet's health concerns, diet, behavior and products that can increase "lifelong wellbeing." 
A dog hi-fives it's owner in front of the New York Stock Exchange (NYSE) during Chewy Inc.'s initial public offering (IPO) in New York, U.S., on Friday, June 14, 2019.
Michael Nagle | Getty Images
Chewy said the program was created to make vet care more affordable and accessible to everyone. The service is designed to help clients access some form of care when they can't book an immediate appointment, can't afford one or don't live close to an in-person clinic, the company said.
Connect With a Vet is also intended to help pet parents figure out if an issue their pet is having is an emergency that requires immediate care or something they could handle down the line during an in-person veterinarian appointment. The company warns customers to go to the closest veterinary clinic if their animals are experiencing a life-threatening situation. Other companies offer similar services.
Chewy has also started a B2B offering called Practice Hub, which creates a marketplace for veterinary clinics to sell their products to clients within Chewy.com. The service is currently free for veterinarians, and they get a portion of the revenue when their clients place orders on Chewy for products offered by the clinic. In return, Chewy gets access to their clients. This month, the platform will have 1,500 clinics, Chewy said.
Veterinarians weigh in
Isaacson, the Brooklyn vet, used telehealth during the height of the pandemic. She said about 50% of clients needed to bring their pet to the clinic after virtual sessions. 
"It's very hard to hold the pet still. I can't really even see anything usually over the video. I think it works better for human medicine, but for animals, you know, it wasn't ideal," Isaacson said. "It's not like a person that can tell you how they're feeling or sit still or show you something."
Isaacson no longer offers the virtual service. And she is concerned new pet parents might consider Chewy's service and others like it a replacement for traditional, industry standard veterinary care.
"You think if it's allowed, then it's safe, right?" said Isaacson. "It's not, it's substandard care."
On the web page for Chewy's Connect With a Vet service, the company advertises a sample conversation between a Chewy doctor and a client whose animal had started limping. It's a condition that could be serious and can only be managed after a physical exam if there's no prior relationship with the pet, according to Levitzke, of Veterinary Emergency and Referral Group. 
"Are they limping because they have an overall sense of weakness? Are they limping because their knee hurts? Are they limping because they can't feel their leg at all? Those are all three drastically different scenarios that are all possible," said Levitzke. 
Chewy offered to make one of the veterinarians using its Practice Hub service available to CNBC for an interview. The company suggested Audrey Wystrach, who is the co-CEO of Petfolk and a co-founder of the VVCA, the nonprofit Chewy funds.
Wystrach has been a veterinarian for 28 years and practices telehealth. She also practices full-on telemedicine, where she can prescribe and diagnose virtually, but only with clients she has an existing relationship with.
She believes veterinarians should have more discretion to practice the medicine they're licensed for and should be able to establish a VCPR virtually, if they determine it's safe.
"You know, it is not a good idea to work on a pet that can't breathe in a virtual space, that's a pretty big no brainer," said Wystrach. "But is it okay for me to, you know, be able to look at a pet's mouth and see if they have a fractured tooth or talk to somebody about behavior or nutrition? Or even skin?"
She said the demand for veterinarians outpaces the supply, and veterinary telehealth and medicine is crucial to ensure pet parents can get access to care.
"I've always had the mantra that says, virtual care is better than no care," she said. "I think we got to get to where we've got a realistic outlook on how we're going to manage the sheer volume of pets that are under the care of people in today's day and age."
Clarification: This story was updated to clarify the functions of Chewy's Practice Hub.
Pakistan inflation rises to 48-year-high of 27.55%: Report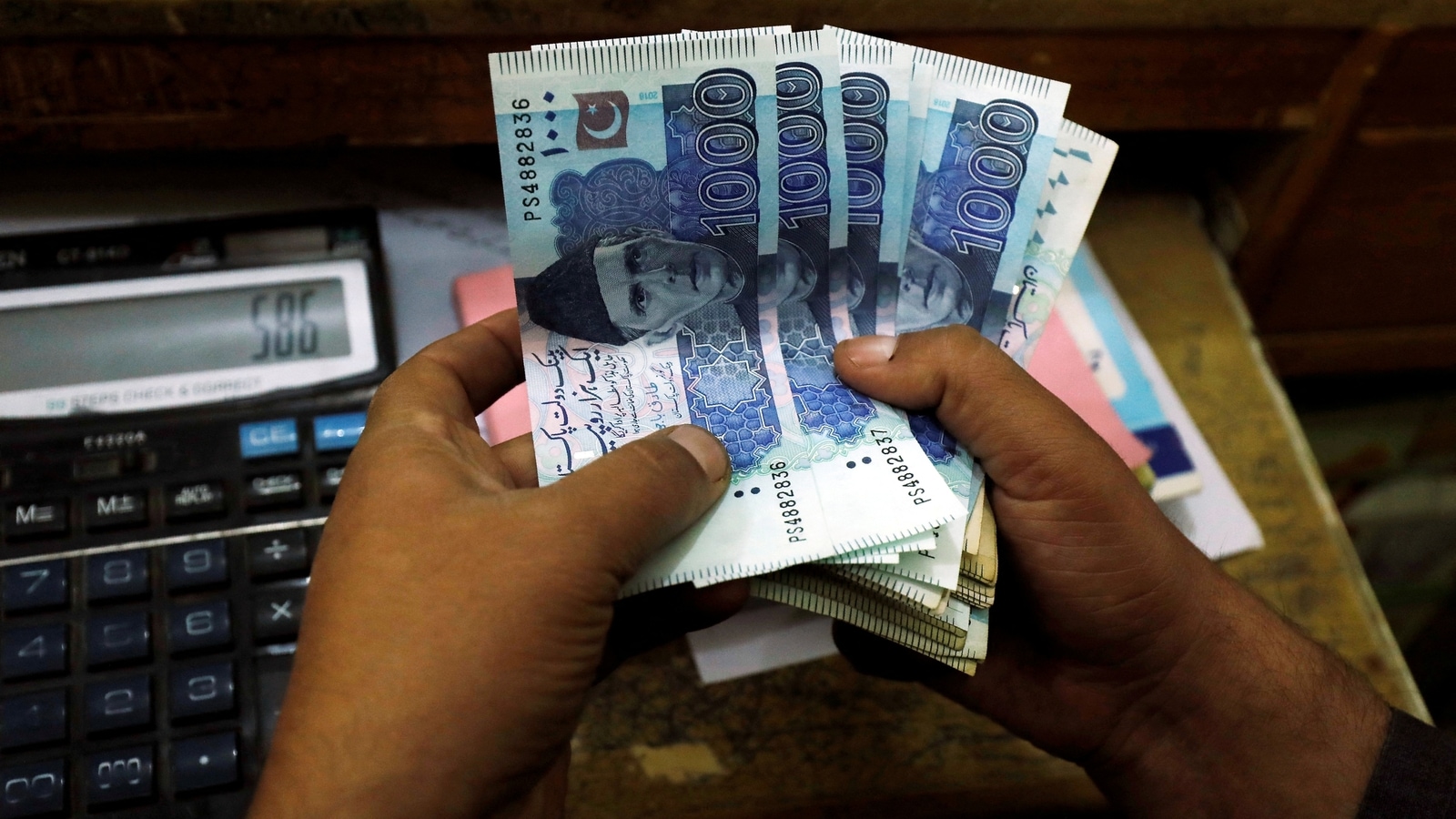 Pakistan's inflation quickened to the fastest in almost 48 years in January as thousands of containers of food items, raw materials and equipment are stuck in ports after the cash-strapped government curtailed imports.
Read more: Pakistan mosque blast that killed 100 was revenge against police, says top cop
Consumer prices rose 27.55% from a year earlier, according to data released by the statistics department on Wednesday. That compares with a median estimate for a 25.9% gain in a Bloomberg survey and a 24.47% jump in December. Inflation is at the highest since May 1975, according to central bank data.
The latest reading comes a week after the State Bank of Pakistan increased its benchmark rate to the highest in more than 24 years to help stabilize an economy that's spiraling deeper into crisis amid supply shortages, sky-high prices and funding crunch. Pakistan's troubles worsened after last year's devastating floods that amplified the impact of political turmoil and the fallout from the war in Ukraine.
What Bloomberg Economics Says…
It will likely continue to accelerate as the government scrambles to fulfill the International Monetary Fund's aid conditions to secure much-needed dollars. We see inflation climbing in coming months on a combination of rupee depreciation and hikes in fuel prices and electricity tariffs. The government could raise additional taxes on the IMF's insistence. This will likely push the State Bank of Pakistan to increase interest rates further, says Ankur Shukla, India economist.
Read more: Worst UK strikes in a decade as teachers, train drivers protest over new law
About 6,000 containers are stranded in ports, including thousands of tons of poultry feed ingredients that pushed chicken prices to a record earlier this year. The logjam is aggravating inflation that has lingered above 20% since June as the government limited imports amid scare funds.
The latest inflation print is higher than the central bank's November forecast of 21%-23% for the year ending June, which was already revised higher from a projection made in October.
Foreign-currency reserves have dwindled to a nine-year low of $3.68 billion, equivalent to less than a month of imports while local banks have been refusing to issue letters of credit, leading to a standstill that puts businesses at risk of shutting down.
Read more: US condemns 'unconscionable' deadly mosque attack in Pakistan: 'To target…'
The local currency plunged to a record low recently after money exchangers abolished the limit on the dollar-rupee rate in the open market to curb the black market. A more market-determined currency may help Pakistan secure more money from the International Monetary Fund, whose loan disbursement to the nation has seen multiple delays.
Deadly ice storm rages in Texas, causing travel chaos and outages
(L-R) Chief of the Texas Division of Emergency Management Nim Kidd and Texas Gov. Greg Abbott observe weather patterns during a briefing on January 31, 2023 in Austin, Texas. Gov. Abbott held a meeting and news conference in preparation for the winter storm that is sweeping across portions of Texas.
Brandon Bell | Getty Images
A severe ice storm continues to sweep across parts of the South, causing chaos on roads that has been blamed for at least three deaths, along with flight cancellations and widespread power outages.
The "long-duration" winter storm that has brought dangerous sleet and freezing rain from Texas to Tennessee is expected to continue through at least early Thursday, the National Weather Service said.
As of early Wednesday morning, at least three deaths had been connected to the storm.
On Monday, a 45-year-old man was ejected from the 1997 Toyota 4Runner he was driving after he apparently lost control on an ice-covered overpass in Arlington, Texas, police said. He died at a hospital.
That evening, a 49-year-old woman died after the 1997 Chevrolet Silverado she was driving struck a tree near Eldorado, Texas, according to the Texas Department of Public Safety. The woman, identified as Sherry Lynn Taylor, lost control of the truck on icy roads and skidded, the department said.
In Austin, another person died after a weather-related multiple vehicle collision, according to Austin-Travis County Emergency Medical Services.
Dangerous roads and flight cancellations
The storm has caused widespread travel chaos both on the roads and at airports this week.
Speaking at a news conference on Tuesday, Texas Gov. Greg Abbott urged residents to avoid the roads due to the hazardous icing, adding that about 1,600 roads in the state had been affected.
"Because of the icing, many roads in Texas will remain very dangerous for the next 24 to 48 hours," he said. "Be cautious, especially for things like black ice."
The National Weather Service in Fort Worth warned that light to moderate freezing rain moving into central Texas counties early Wednesday morning would "freeze on contact when it lands and accumulate ice on ALL surfaces!"
"Already slick roads will become even more slick & very dangerous tonight and tomorrow!" it said in a tweet.
The severe weather has also contributed to thousands of flight cancellations and delays so far this week.
As of early Wednesday, at least 1,300 flights within, into and out of the United States were canceled, according to online flight tracker FlightAware. At least 355 of those flight cancellations were at Dallas-Fort Worth International Airport, while nearly 160 were at Dallas Love Field and just under 110 were listed at Austin-Bergstrom International Airport.
Southwest Airlines and American Airlines, national carriers both based in the region, made up the majority of the cancellations, with Southwest seeing 487 flights canceled as of early Wednesday and American listing 434 cancellations, according to FlightAware.
Sweeping power outages
Residents across Texas have also faced power outages in the midst of the storm.
Nearly 120,000 utility customers were without power as of early Wednesday morning, according to online outage tracker PowerOutage.us.
Speaking at the news conference on Tuesday, utility officials said the state's electrical grid and natural gas supply was ready and would remain reliable over the course of the severe weather event.
Public Utility Commission Chairman Peter Lake told Texans to contact their local power providers if winter weather and icing conditions caused local power outages.
Severe weather to continue
Abbott said Texans in the north, west and central regions of the state should prepare for continued severe weather through Thursday.
He said parts of Texas could even get flash flooding Wednesday and Thursday.
More icy conditions were expected Wednesday from Texas through a majority of the Mid-South, the National Weather Service said. Additional ice accumulations up to a half inch were forecast for much of central and north-central Texas, as well as for parts of southern Arkansas, it said.
"A quarter inch of ice accretion is possible across a larger area that includes southern Oklahoma, most of Arkansas, and into far western Tennessee," it added, warning that this amount of ice accretion on top of what has already fallen could lead to more "treacherous travel," along with the possibility of tree damage and power outages.
Ice Storm Warnings, Winter Storm Warnings, and Winter Weather Advisories are in effect for hard-hit areas and residents have been urged to check road conditions before traveling and to drive with extreme caution, it said. 
Budget 2023: Upper deposit level for senior citizens' saving scheme increased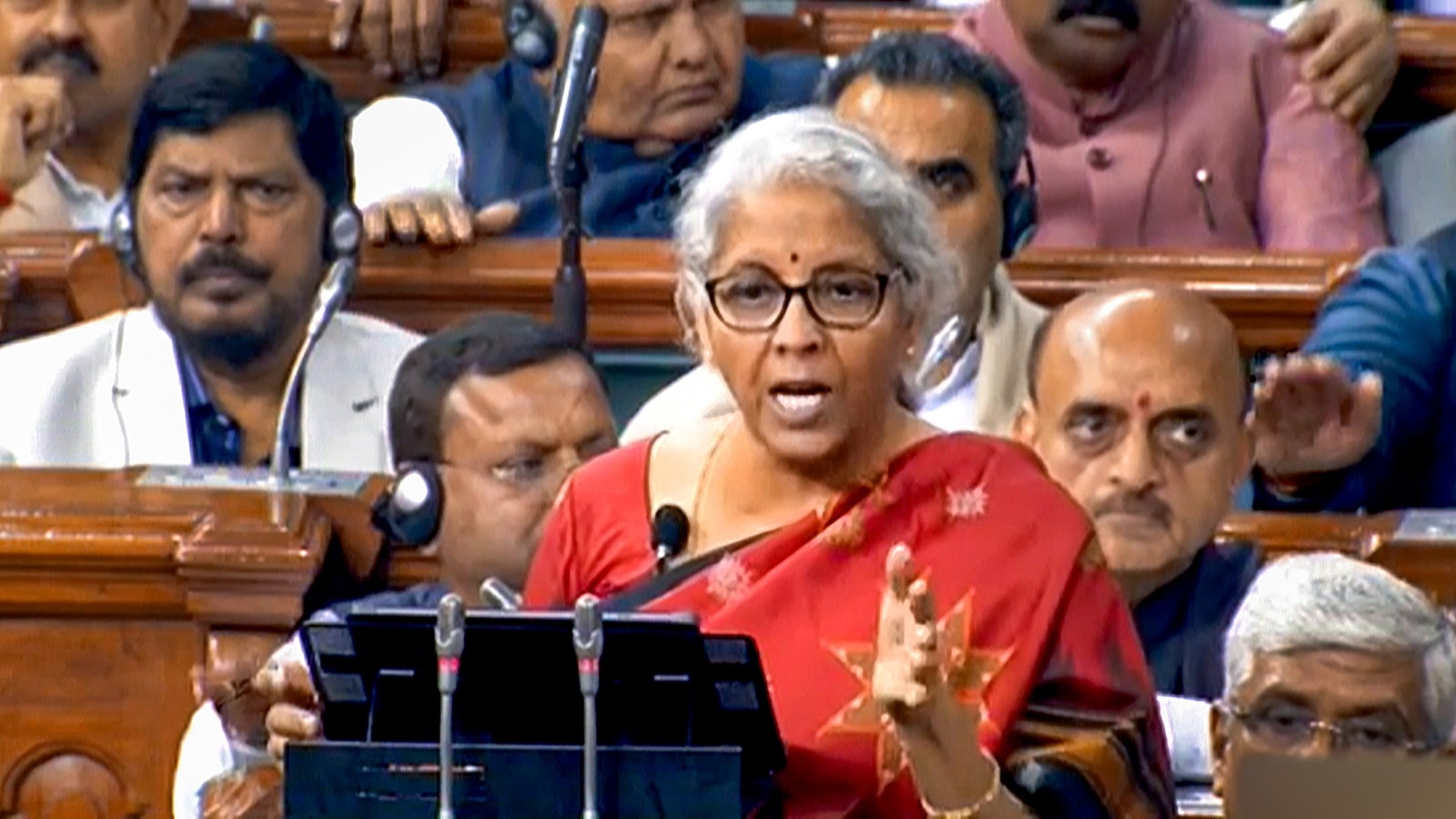 Union finance minister Nirmala Sitharaman on Wednesday announced enhancing the maximum deposit level of Senior Citizens' Saving Scheme (SCSS) from ₹15 lakh to ₹30 lakh. She also announced enhancing the maximum deposit limit for Monthly Income Accounts Scheme from ₹4.5 lakh to ₹9 lakh for single accounts, and ₹9 lakh to ₹15 lakh for joint accounts.
UNION BUDGET 2023: FULL COVERAGE
The enhancement in the maximum deposit limit signifies that the Centre has increased the interest rate for SCSS by 20 bps from earlier 7.4% to 7.6%.