China demand is set to boost this lithium stock: Deutsche Bank
Things are looking up for the electric vehicle industry, thanks to China's reopening — particularly in the second half of the year, one analyst says. Corinne Blanchard, vice president of lithium and clean tech equity research at Deutsche Bank, told CNBC's " Street Signs Asia " last week that China's reopening should give the EV industry a "nice boost." And that should be good news for lithium, a critical component of electric vehicle batteries. However, she predicted the bounce back may take some time. "As the country is now going through reopening, with COVID-related policy easing, we do foresee a few months of adjustments, topped with the fact that federal EVs subsidies are now being removed," said Blanchard. "However, going into 2Q and the rest of the year, we expect sentiment and demand to further strengthen, which could bring upside to most expectations." The market for lithium will likely remain tight this year, and the deficit should rise even more, she added, in a January note. "2023 appears to be shaping up as another strong year for Lithium producers, and we believe the majority of investors are missing this point," Blanchard said. Stock picks Among lithium names, Deutsche favors those with strong management teams with "best in class" execution. One top pick is Sociedad Quimica y Minera de Chile , the world's largest lithium producer. Blanchard views the recent pullback in its stock price as an "attractive entry point." Shares of the firm have dipped since the beginning of December, but pared some losses in January. "We remain buyers of SQM, as the company will see ~15% Lithium volumes increase in 2023 from its brownfield expansion in Chile," said Blanchard, referring to the expansion of an existing facility. "The company should also see incremental volumes coming from China, but likely towards the end of 2023, which should become more substantial going into 2024." An additional bonus for shareholders? Returns via dividends are set to be an attractive 14% for 2023, the bank forecast. The bank gave the stock a target price of $95, or upside of about 2%. Blanchard also likes U.S.-based Albemarle , which produces lithium and other chemicals. The firm is well positioned to capitalize on lithium's growth thanks to its two new plants, which were launched in 2022. The plants are set to increase its lithium capacity by 85%, which will further double over the next four years, Blanchard said. "We believe Lithium will remain a license for Albemarle to continue printing money well into the future," she said.
Axis Bank exposure to Adani Group 'comfortable', only 0.94% of its net advances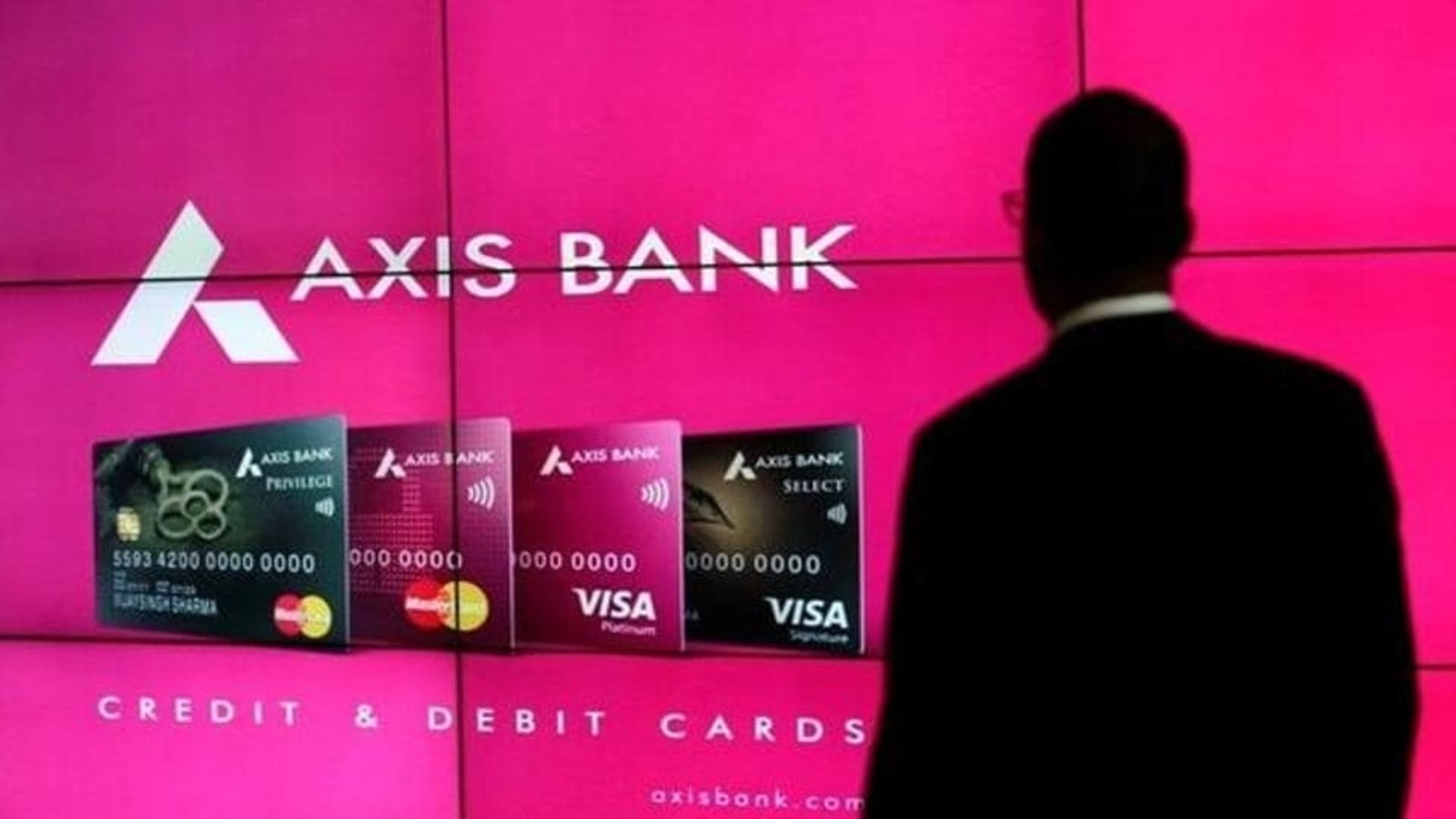 Reuters | | Posted by Singh Rahul Sunilkumar
Axis Bank on Saturday said its exposure to Adani Group entities stood at 0.94% of its net advances on December 31, adding that it remained comfortable with its exposure. Read: How Adani's $58 billion wipeout in 6 days fares vs Bankman-Fried's wealth loss
"Our exposure to Adani Group is primarily t o the operating companies in the Ports, Transmission, Power, Gas Distribution, Roads, Airports etc," the bank said.
The Adani Group, led by billionaire Gautam Adani, is reeling from a U.S. short-seller's scathing report in January that has cratered its shares, prompted calls from opposition lawmakers for a wider probe and the central bank to check on banks' exposure to the conglomerate. ALSO READ: Axis Bank Q3 result: Profit jumps 62% to ₹5,853 cr
State Bank of India, the country's largest lender, said on Friday it has no concerns so far regarding its exposure to the Adani Group and that any further financing to the conglomerate's projects would be "evaluated on its own merit".
SBI's total exposure to the conglomerate was 0.9% of its total loan book, or around 270 billion rupees ($3.30 billion), the bank's Chairman Dinesh Kumar Khara said.
The crisis at Adani Group was triggered by last month's report by Hindenburg Research that accused the conglomerate of stock manipulation and unsustainable debt. Adani Group has rejected the criticism and denied wrongdoing in detailed rebuttals.
Inside Relativity Space's monster factory 3D-printing reusable rockets
The exterior of "The Wormhole" factory.
Relativity Space
LONG BEACH, California – It was a few days into the new year yet Relativity Space's factory was anything but quiet, a din of activity with massive 3D printers humming and the clanging of construction ringing out.
Now about eight years on from its founding, Relativity continues to grow as it pursues a novel way of manufacturing rockets out of mostly 3D-printed structures and parts. Relativity believes that its approach will make building orbital-class rockets much faster than traditional methods, requiring thousands less parts and enabling changes to be made via software — aiming to create rockets from raw materials in as little as 60 days.
The company has raised over $1.3 billion in capital to date and continues to expand its footprint, including the addition of more than 150 acres at NASA's rocket engine testing center in Mississippi. Relativity was named to CNBC's Disruptor 50 last year.
Sign up here to receive weekly editions of CNBC's Investing in Space newsletter.
The company's first rocket, known Terran 1, is currently in the final stages of preparation for its inaugural launch from Cape Canaveral in Florida. That rocket was built in "The Portal," the 120,000-square-foot factory the company built in Long Beach.
The inside of "The Wormhole" factory in Long Beach, California.
Relativity Space
But earlier this month CNBC took a look inside "The Wormhole:" The more than one-million square foot facility where Boeing previously built C-17 aircraft is where Relativity now is filling in with machinery and building its larger, reusable line of Terran R rockets.
"I actually tried to kill this project several times," Relativity CEO and co-founder Tim Ellis told CNBC, gesturing to one of the company's newest additive manufacturing machines – this one given an internal codename "Reaper," in reference to the StarCraft games — which marks the fourth generation of the company's Stargate printers.
A closeup look at one of the company's "Reaper" printers at work.
Relativity Space
Unlike Relativity's prior Stargate generations, which printed vertically, the fourth generation ones building the main structures of Terran R are printing horizontally. Ellis emphasized the change allows its printers to manufacture seven times faster than the third generation, and have been tested at speeds up to 12 times faster.
The scale of one of the Stargate "Reaper" printers.
Relativity Space
"[Printing horizontally] seems very counterintuitive, but it ends up enabling a certain change in the physics of the printhead which is then much, much faster," Ellis said.
A pair of the company's "Reaper" 3D-printers.
Relativity Space
So far, the company is utilizing about a third of the cavernous former Boeing facility, where Ellis said Relativity has room for about a dozen printers that can produce Terran R rockets at a pace of "several a year."
For 2023, Relativity is focused on getting Terran 1 to orbit, to prove its approach works, as well as demonstrate how "fast we can progress the additive technology," Ellis said.
"Given the overall economy, we're obviously being very scrappy still, and making sure we're delivering results," he added.
The company's Terran 1 rocket stands on its launchpad at LC-16 in Cape Canaveral, Florida ahead of the inaugural launch attempt.
Trevor Mahlmann / Relativity Space
Correction: A previous of this story misstated the speed the company's 3D-printers had been tested.
On Adani row, SEBI says it's committed to ensuring market integrity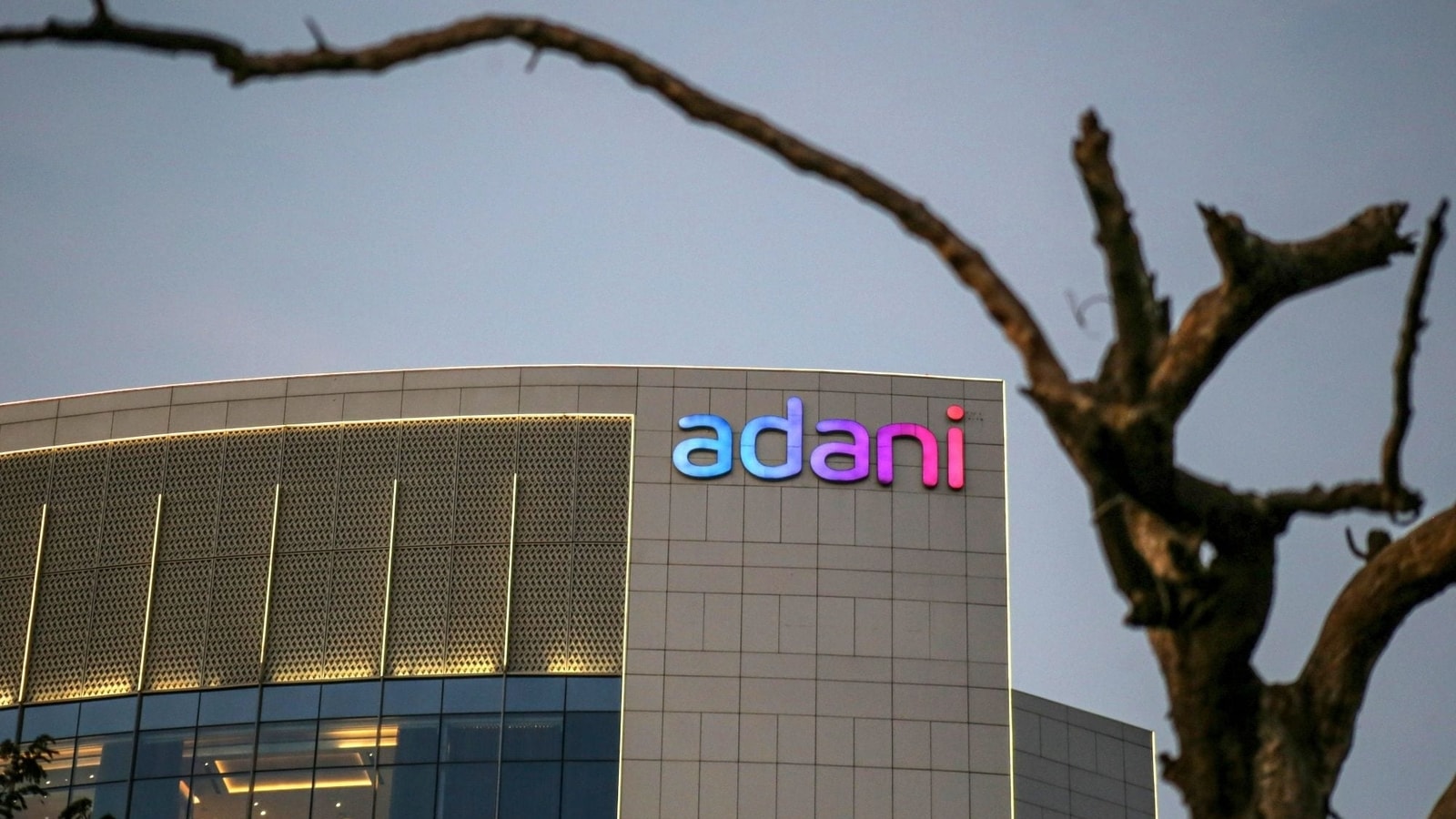 The Securities and Exchange Board of India on Saturday said it is committed to ensuring market integrity and structural strength, referring to the controversy surrounding the Hindenburg report on Adani Group.
After the fallout of the report, the Adani Group's shares have been on a free fall as the seven listed firms have lost more than $100 billion.
"In all specific cases, Sebi examines all matters that come to its notice and takes appropriate action", PTI quoted the market regulator.
"For orderly and efficient functioning of market, all surveillance measures in place to address excessive volatility in specific stocks", it added.
ALSO READ: Inside the 19-hour Adani embroglio that led to scrapping of $2.5 billion FPO
Referring to Adani Group, SEBI said, "During past week, unusual price movement observed in stocks of a business conglomerate". The market regulator added that it is committed to ensuring that stock market functions in an uninterrupted, transparent, efficient manner as has been case so far.
Earlier in the day, Union finance minister Nirmala Sitharaman said in the last two days the foreign exchange reserve had gone up by eight billion. Responding to Adani's FPO pull out, she said that the FPOs come and get out and such fluctuations happen in every market. She added that the foreign reserves going up by eight billion proved that the perception about India and its inherent strength is intact.
ALSO READ: How Adani's $58 billion wipeout in 6 days fares vs Bankman-Fried's wealth loss
On February 2, the Adani Enterprises had announced it decided not to proceed with its FPO, this after the shares of the firm sank 28.45 per cent to close at ₹2,128.70. The company also said it needed to protect its investors by returning their proceeds.
On Friday, the Reserve Bank of India had said the country's banking sector is resilient and stable and that the central bank maintains constant vigil on the lenders. The RBI said it is constantly monitoring the banking sector.