Davos 2023: Economist fear global recession in 2023, states WEF survey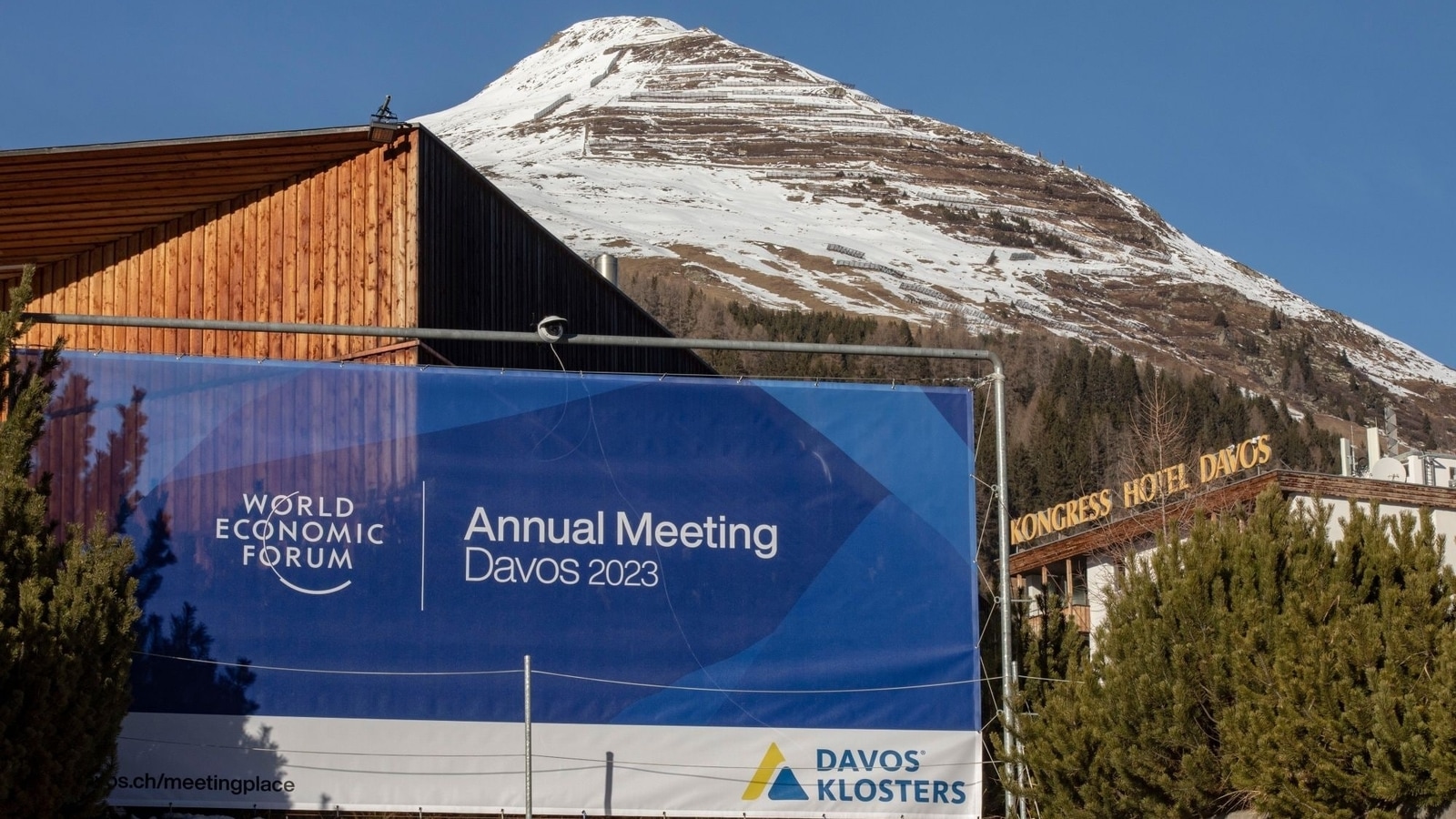 Two-thirds of private and public sector chief economists surveyed by the World Economic Forum (WEF) expect a global recession in 2023, the Davos-organiser said on Monday as business and government leaders gathered for its annual meeting.
Some 18% considered a world recession "extremely likely" – more than twice as many as in the previous survey conducted in September 2022. Only one-third of respondents to the survey viewed it as unlikely this year.
"The current high inflation, low growth, high debt and high fragmentation environment reduces incentives for the investments needed to get back to growth and raise living standards for the world's most vulnerable," WEF Managing Director Saadia Zahidi said in a statement accompanying the survey results.
ALSO READ: World Economic Forum 2023 summit kicks off at Davos on Jan 16 | 10 top points
The organisation's survey was based on 22 responses from a group of senior economists drawn from international agencies including the International Monetary Fund, investment banks, multinationals and reinsurance groups.
The survey comes after the World Bank last week slashed its 2023 growth forecasts to levels close to recession for many countries as the impact of central bank rate hikes intensifies, Russia's war in Ukraine continues, and the world's major economic engines sputter.
Definitions of what constitutes recession differ around the world but generally include the prospect of shrinking economies, possibly with high inflation in a "stagflation" scenario.
On inflation, the WEF survey saw large regional variations: the proportion expecting high inflation in 2023 ranged from just 5% for China to 57% for Europe, where the impact of last year's rise in energy prices has spread to the wider economy.
A majority of the economists see further monetary policy tightening in Europe and the United States (59% and 55%, respectively), with policy-makers caught between the risks of tightening too much or too little.
Other main findings of the survey included:
– Nine out of 10 respondents expect both weak demand and high borrowing costs to weigh on firms, with more than 60% also pointing to higher input costs.
– these challenges are expected to lead multinational businesses to cut costs, from reducing operational expenses to laying off workers
– however, supply chain disruptions are not expected to cause a significant drag on business activity in 2023
– the cost-of-living crisis may also be nearing its peak, with a majority (68%) expecting it to have become less severe by the end of 2023.
Sitharaman didn't mention 'unemployment' once in her speech: Congress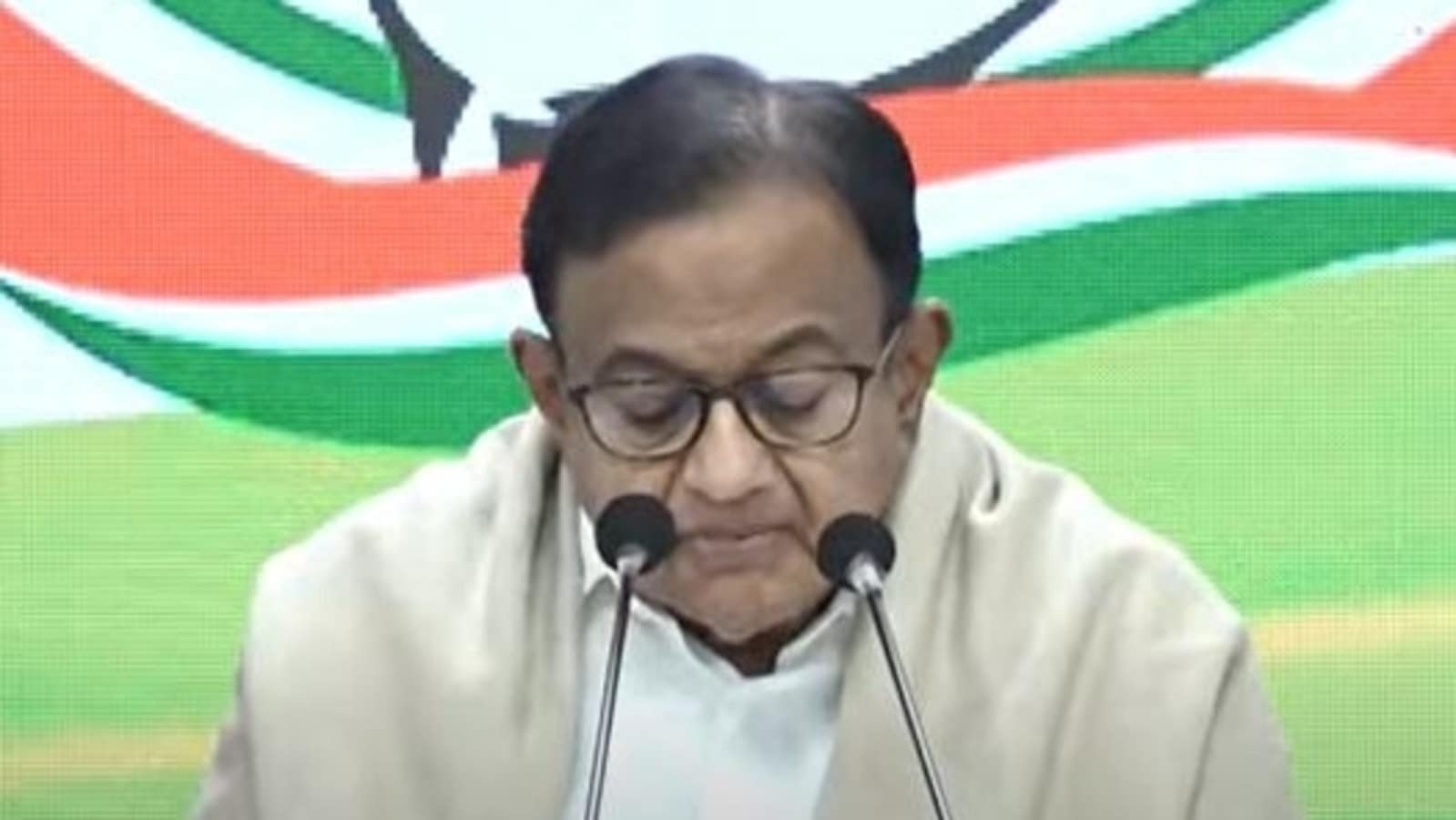 Union finance minister Nirmala Sitharaman did not even mention the word 'unemployment' once in her Budget speech, Congress leader P Chidambaram said, criticising Sitharaman's 5th Budget — a year before the 2024 Lok Sabha Elections. Likewise, the FM did not mention the word 'poverty', 'inequality' or 'equity' in her speech, Chidambaram added. "Mercifully, she said the word 'poor' twice in her speech. I am sure the people will take note of who are the concerns of the government and who are not," Chidambaram added.
Not the poor, the youth, the taxpayers, the homemakers have been benefitted by the Budget, Chidambaram said. "The govt is determined to push for the new tax regime for which there are few takers for a variety of reasons," the Congress leader said.
That the new tax regime will be the default one is grossly unfair and will rob the ordinary taxpayer of the social security that the old regime may still offer, Chidambaram said.
While many experts,and business leaders have lauded Nirmala Sitharaman's Budget 2023 which made income upto ₹7 lakh tax-free, the opposition termed the budget as opportunistic and said there is nothing for the farmers and the poor.
Congress leader Jairam Ramesh said the budget is based on OPUD strategy — over promise, under deliver. "Last year's Budget drew applause for allocation towards agriculture, health, education, MGNREGA & welfare of SCs. Today the reality is evident. Actual expenditure is substantially LOWER than budgeted. This is Modi's OPUD strategy of headline management—Over Promise, Under Deliver," Jairam Ramesh tweeted.
"New Regime: Tax Exemption upto 7 lakhs but has take away deductions one could claim to minimise tax burden, a middle income person was incentivised to own asset by way of 80c (eg home loan), the government has taken that away. This is cheating the middle class!" Shiv Sena (Uddhav Balasaheb Thackeray) leader Priyanka Chaturvedi tweeted.
Peloton (PTON) Q2 earnings 2023
Brody Longo works out on his Peloton exercise bike on April 16, 2021 in Brick, New Jersey.
Michael Loccisano | Getty Images
Peloton said Wednesday its net loss narrowed year over year, and, for the third quarter in a row, subscriptions revenue was higher than sales of the company's connected fitness products.
CEO Barry McCarthy called the results a possible "turning point" for the business, which has spent much of the past year executing an aggressive turnaround strategy. 
The fitness equipment company's fiscal second quarter revenue beat Wall Street's expectations, but the company posted wider losses per share than expected. Peloton's stock rose in premarket trading.
Here's how Peloton did in the three months that ended Dec. 31 compared with what Wall Street was anticipating, based on a survey of analysts by Refinitiv:
Loss per share: 98 cents vs. 64 cents expected
Revenue: $792.7 million vs. $710 million expected
The company's reported net loss for the three-month period that ended Dec. 31 was $335.4 million, or 98 cents per share, compared with a loss of $439.4 million, or $1.39 per share, a year earlier. While it's the eighth quarter in a row the exercise company has reported losses, it's the narrowest loss Peloton has marked since its 2021 fiscal fourth quarter. 
Revenue dropped 30% compared to the year ago period but exceeded the company's expected range of $700 to $725 million. Connected fitness product sales, which are typically strong during Peloton's holiday quarter, dropped 52% year-over-year while subscription revenue jumped 22%. 
"This is the time of year when, if we're going to sell a lot of hardware, we have so you would expect there to be lots of hardware related revenue, and you would expect that maybe that revenue would exceed subscription," McCarthy told CNBC. "It didn't. It's why in the letter [to investors], I call it out, as it may be a turning point."
In his letter to investors, McCarthy said he expects the trend to continue. 
The company ended the quarter with 6.7 million total members and 3.03 million connected fitness subscriptions, which is a 10% jump compared to the year ago period. The company counted 852,000 subscribers to its app, a 1% drop compared to the year ago period. It has a goal of getting 1 million people to sign up for trials of its app over the next year.
Peloton is losing money on Bikes, Treads and other machines, but its subscription business has once again kept its overall margins above water. Gross margins for its connected fitness products were negative 11.2%, but gross margins for subscription sales were 67.6%. The total gross margin was 29.7%, up from 24.8% in the year ago period. It declined from the previous quarter, however, driven in part by increased promotions in the holiday quarter.
Peloton expects revenue to be lower but margins higher in the next quarter. The company is forecasting sales between $690 million to $715 million and a total gross margin of about 39%. Wall Street analysts pegged their revenue estimate for the quarter at $692.1 million.
The company is also expecting connected fitness subscribers to be between 3.08 million and 3.09 million. 
Next phase of the turnaround
Peloton, which boomed during the earlier days of the pandemic, has been in the midst of a broad turnaround strategy under McCarthy, who took the helm of the business a year ago. 
The company's stock is up about 62% so far this year, closing at $12.93 on Tuesday, giving it a market value of about $4.4 billion. Shares are well off their 52-week high of $40.35, which they hit around the time McCarthy became CEO.
"The viability of the business was very much in doubt when I walked in," said McCarthy, a former Spotify and Netflix executive. "It probably wouldn't be an overstatement to say there were some people who didn't expect us to survive this long."
Since he took over, McCarthy has cut Peloton's workforce by more than half, expanded its Bike rental program nationwide, started selling certified pre-owned Bikes, debuted a rowing machine and partnered with Amazon and Dick's Sporting Goods to sell its Bikes and Treads. 
McCarthy's top priority was to manage cash flow and get the company out of the red, a goal he said the company has nearly accomplished. Free cash flow was negative $94.4 million, compared with negative $246.3 million in the previous quarter and negative $546.7 million in the year-ago period. 
McCarthy said he's ready to pivot from trying to keep the company alive to growing it, he told CNBC. 
"Now that we've addressed the viability issues, let's get back to thinking about growth and the future of the business, like full stop," said McCarthy. 
"So there are a bunch of initiatives that we've announced that position us to pursue growth," he added. "And the question we need to answer for investors now that we're not talking about viability is how fast, how profitable, where's it coming from, and over time we'll begin to address some of those questions."
Budget 2023: New tax regime to be default; who will benefit from it?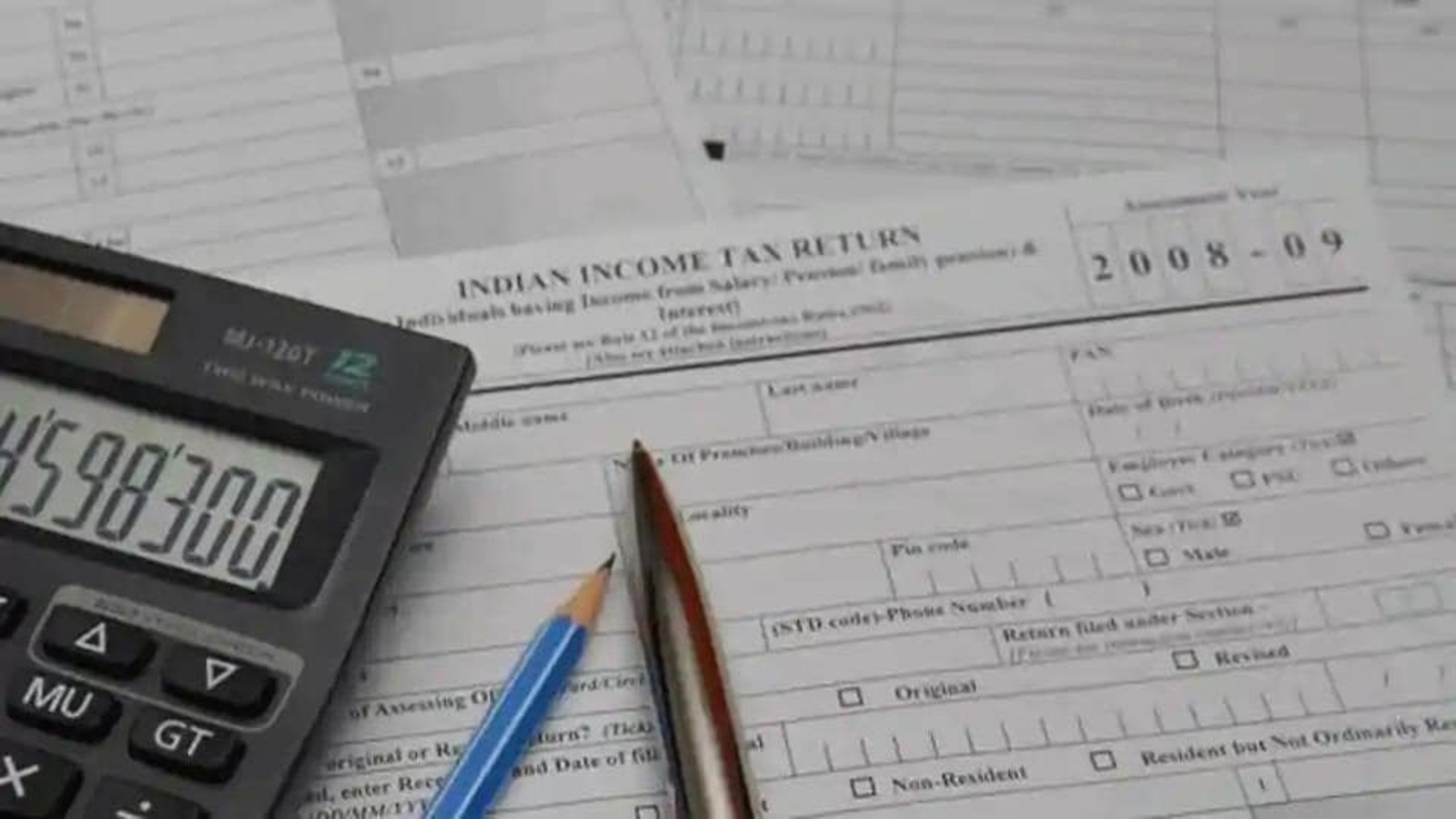 Union Finance Minister Nirmala Sitharaman announced that the new tax regime will become the default tax regime, while the old will remain an option. Tabling the budget in parliament on Wednesday, Sitharaman also revised the income tax rebate limit under the new tax regime from ₹5 lakh to ₹7 lakh.
How the tax structure in new tax regime varies from old tax regime?
New tax regime (now default)
Old tax regime

₹

0-3 lakh – Nil

₹

0-2.5 lakh – Nil

₹

3-6 lakh – 5%

₹

2.5-5 lakh – 5%

₹

6-9 lakh – 10%

₹

5-10 lakh – 20%

₹

9-12 lakh – 15%

₹

10 lakh -30%

₹

12-15 lakh – 20%
 
Income up to

₹

7 lakh entitled for a rebate
Income up to

₹

5 lakh entitled for a rebate
Who will benefit and who will suffer from the revisions?
Presenting the budget, FM Sitharaman said that these changes are made to acknowledge the hard work of middle incom e group tax payers. Modifications announced in Budget 2023 regarding are also seen as measures to promote new tax regime.
Hindustan Times asked experts about their analysis on the budget announcements.
"This is a win win for everyone," says Deepashree Shetty, Associate Partner- Tax and Regulatory Services, BDO India. He sees the proposals bringing significant change in the payroll procedures of employers for salaried taxpayers.
ALSO READ: Click here for full updates on change in Income tax
"The new Income Tax slabs are a good reflection of fundamental strengthening of the economy," he adds. He believes that the changes will result in consistent increases in indirect taxes, improved tax inclusion and compliance, and a focus on growth by providing consumers with more money to support both spending and saving.
ALSO READ: Budget 2023 new income tax slabs: How to calculate your tax
Anand K Rathi, Co-founder, MIRA Money says, "Happy that the Government didn't give in to the pressure from the middle class". However, he demands a clear rollout plan toward a simpler, more effective, and inclusive income tax regime.
Rathi claims that the government is seeking to render Section 80C of the Income Tax obsolete with the new tax system, but a phased rolldown would b e more advantageous. He continues by saying that many investors push themselves to make ELSS and Term savings, therefore their abolition could result in lower individual savings.
"Modification to the income tax slabs is a delight for the citizens and should encourage more citizens to declare their income statement," says Vikas Jain of PLAY Design Labs.