Davos 2023: Pfizer CEO evades questions on Covid vaccine efficacy. Watch video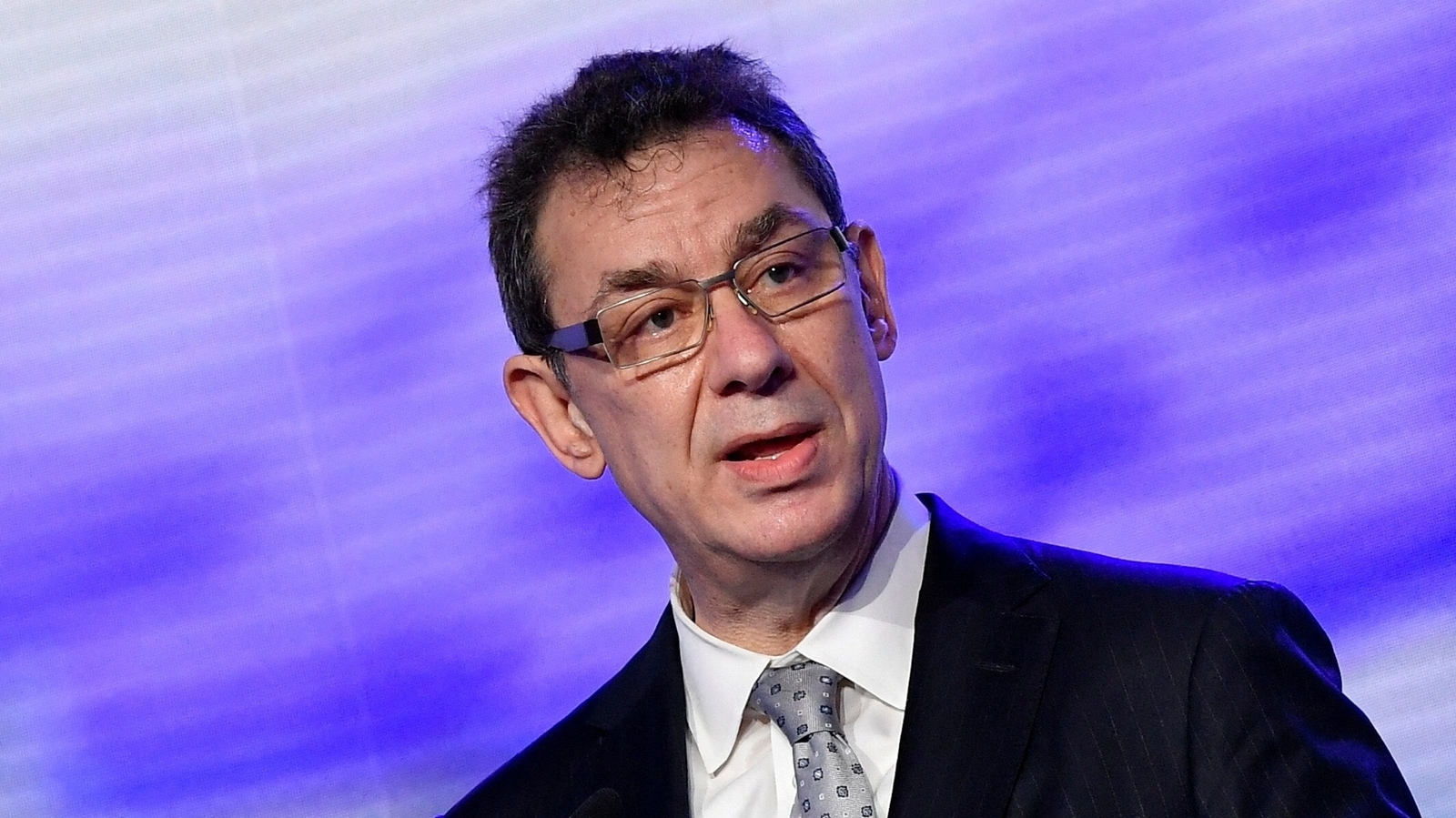 Albert Bourla, Chief Executive Officer of US-based pharmaceutical giant Pfizer, encountered a series of tough questions about the efficacy of its Covid vaccine on the sidelines of the ongoing World Economic Forum meeting, but he repeatedly ignored the queries and a video on it has gone viral.
A Rebel News journalist was seen asking a lot of uncomfortable questions to the Pfizer CEO. Among the questions, he asked the CEO why the manufacturer kept the fact secret that its vaccine did not stop transmission of the virus.
The Pfizer chief time and again ducked these questions, only to say "Thank you very much" and "Have a nice day".
WE CAUGHT HIM! Watch what happened when @ezralevant & @OzraeliAvi spotted Albert Bourla, the CEO of Pfizer, on the street in Davos today.

We finally asked him all the questions the mainstream media refuses to ask.

Story: https://t.co/eIp37FWNtz

SUPPORT: pic.twitter.com/6jSVAzCB0d

— Rebel News (@RebelNewsOnline) January 18, 2023
In the video, the journalist was heard saying, "You (Pfizer) said it was 100 per cent effective, then 90 per cent, then 80 per cent, then 70 per cent, but we now know that the vaccines do not stop transmission. Why do you keep that secret?"
The journalist kept on following the Pfizer chief even though he did not solicit a response. In another question, he was heard asking whether it was time to apologise to the world and to give refunds to the countries that bought vaccines that did not yield results.
Going back to the initial days of the commencement of the vaccination drive, the US-based pharma firm Pfizer sought an indemnity bond that will exempt it from legal claims in case there are any adverse effects from the vaccine.
India's minister for state for information and technology Rajeev Chandrasekhar, attaching the video of the Pfizer CEO's uneasy encounter with the reporter at Davos, tweeted, "Just to remind all Indians, that Pfizer tried to bully Govt of India into accepting conditions of indemnity."
The minister also went on to target Congress' Rahul Gandhi, P Chidamabaram and Jairam Ramesh, claiming that the trio kept pushing the case for administering foreign vaccines in India.
"People are surprised that only three vaccines have been made available in India: Covishield, Covaxin and Sputnik Of the three, you can write off Sputnik because only a small quantity was imported in the initial days," Congress veteran Chidambaram had tweeted on December 27, 2021.
"We are left with 2 vaccines thanks to the PROTECTIONIST policy of the Modi Government Pfizer, Moderna and other WHO-approved vaccines are kept out of India on one pretext or other Which is why we don't have enough vaccines to administer 2 doses to the 94 crore adult population."
Notably, India's immunisation drive against Covid was by and large fulfilled through indigenously manufactured vaccines.
I say thumbs up to MP Materials
RPC Inc: "I want you to hold [onto] it."
Marvell Technology Inc: "You don't want to buy until it reports. After it reports, we're going to take a solid look at it. … If you do own it now, you'll do just fine."
Li Auto Inc: "Listen to [Tesla CEO] Elon Musk on the conference call. He likes the Chinese automakers. Who am I to go against the smartest man in the world?"
Strong earnings from Tesla and United Rentals helped market climb
CNBC's Jim Cramer said that Thursday's rally is thanks to a batch of strong company earnings.
"I've said over and over again that during earnings season, what matters is companies and the CEOs with the smarts to direct them," he said.
Stocks rose on Thursday as investors digested the latest batch of earnings and new gross domestic product data showing the U.S. economy grew by a higher-than-expected 2.9% in the fourth quarter.
Cramer said that contrary to what many might believe, the economic data didn't drive the trading session's rallies.
"That's a classic misdirection play — just totally wrong. It's stale. It doesn't count. We're in earnings season, for heaven's sake," he said, adding, "Stocks did well today because many of them delivered good numbers."
He went over several examples of corporate news and earnings reports that fueled Thursday's gains:
"It's very confusing if you're on permanent negative autopilot because you only pay attention to the [Federal Reserve]. If you watched the individual companies, these moves would be a lot less surprising," Cramer said.
Intel, Visa, Hasbro and more
The Intel Corporation logo is seen at a temporary office during the World Economic Forum 2022 (WEF) in the Alpine resort of Davos, Switzerland May 25, 2022.
Arnd Wiegmann | Reuters
Check out the companies making headlines in after-hours trading.
Intel — Shares of Intel plunged 8.2% after the company reported earnings that missed on the top and bottom lines. The company reported adjusted earnings of 10 cents per share on $14.04 billion in revenue where analysts expected 20 cents per share on revenue of $14.46 billion, per Refinitiv. Intel also gave weak guidance, forecasting a net loss in the first quarter.  
Visa — Visa shares rose 1.5% after the company reported an earnings beat. The digital payments company reported adjusted earnings per share of $2.18 and $7.94 billion in revenue, more than Wall Street's expectations of adjusted earnings of $2.01 per share and $7.70 billion in revenue, per Refinitiv.
Hasbro — Shares slid 7.8% after the toymaker announced it was cutting about 1,000 jobs, or 15% of its workforce. The company also warned of a weak fourth quarter.
KLA Corporation — Shares of KLA Corporation, a semiconductor manufacturer, shed 4.9% even though the company reported earnings that beat analysts' expectations on the top and bottom lines, according to Refinitiv. The company gave a forward guidance that was weaker than expected for its fiscal third quarter, which weighed on shares.