Elon Musk defends 2018 Tesla buyout tweets: Report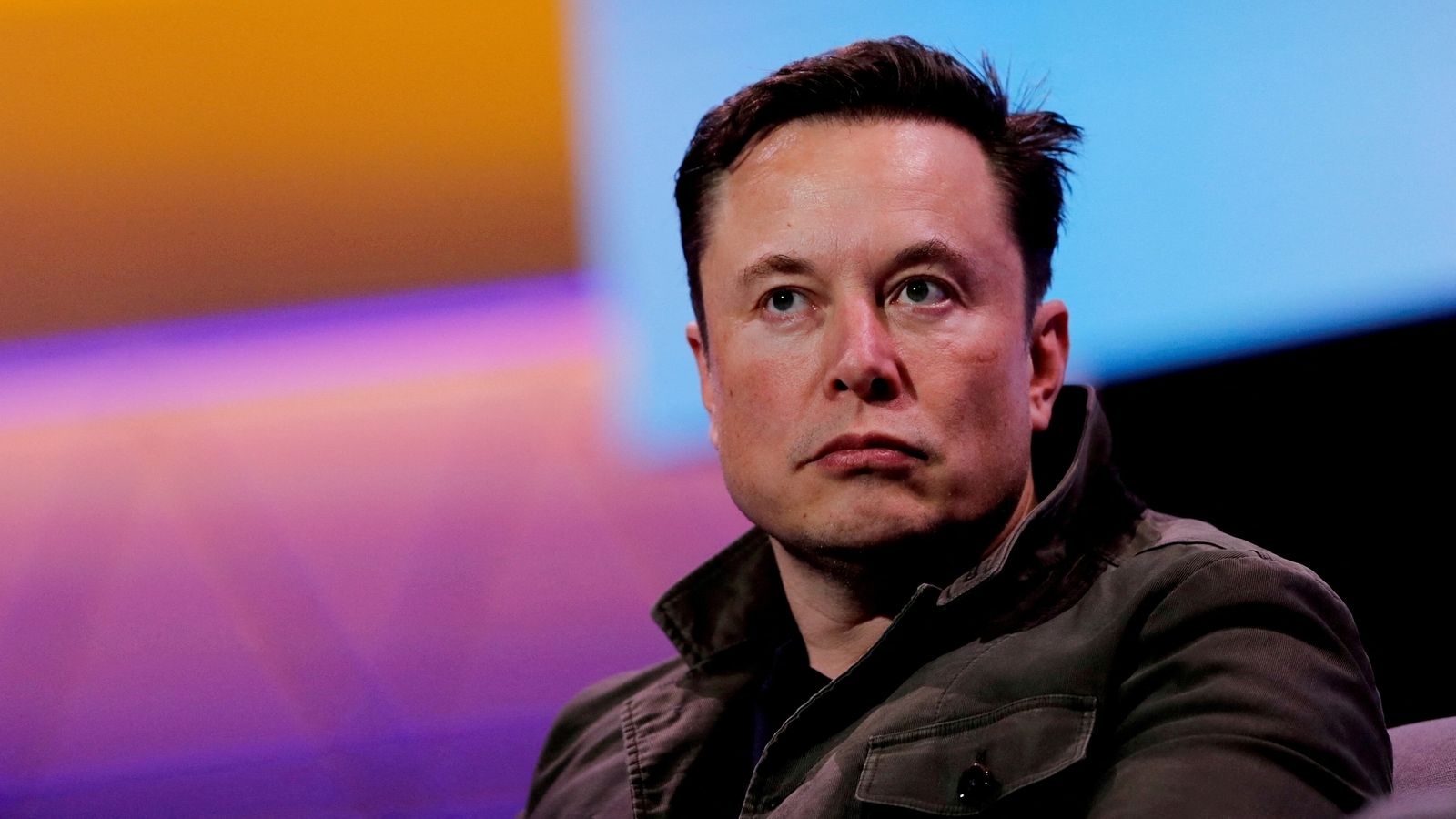 Elon Musk took the witness stand Friday to defend a 2018 tweet claiming he had lined up the financing to take Tesla private in a deal that never came close to happening.
The tweet resulted in a $40 million settlement with securities regulators. It also led to a class-action lawsuit alleging he misled investors, pulling him into court for about a half hour Friday to deliver sworn testimony in front of a nine-person jury and a full room of media and other spectators.
The trial was then adjourned for the weekend and Musk was told to return Monday to answer more questions.
In his initial appearance on the stand, Musk defended his prolific tweeting as "the most democratic way" to distribute information even while acknowledging constraints of Twitter's 280-character limit can make it difficult to make everything as clear as possible.
"I think you can absolutely be truthful (on Twitter)," Musk asserted on the stand. "But can you be comprehensive? Of course not,"
Musk's latest headache stems from the inherent brevity on Twitter, a service that he has been running since completing his $44 billion purchase of it in October.
The trial hinges on the question of whether a pair of tweets that Musk posted on Aug. 7, 2018, damaged Tesla shareholders during a 10-day period leading up to a Musk admission that the buyout he had envisioned wasn't going to happen.
In the first of those those two 2018 tweets, Musk stated "funding secured" for a what would have been a $72 billion buyout of Tesla at a time when the electric automaker was still grapping with production problems and was worth far less than it is now. Musk followed up a few hours later with another tweet suggesting a deal was imminent.
After it became apparent that the money wasn't in place to take Tesla private, Musk stepped down as Tesla's chairman while remaining CEO as part of the Securities and Exchange Commission settlement, without acknowledging any wrongdoing.
The impulsive billionaire came into court wearing a dark suit and tie on the third day of the civil trial in San Francisco that his lawyer unsuccessfully tried to move to Texas, where Tesla is now headquartered, on the premise that media coverage of his tumultuous takeover of Twitter had tainted the jury pool.
The jury that was assembled earlier this week focused intently on Musk while he answered questions posed by Nicholas Porritt, a lawyer representing Tesla shareholders. At one point, Musk asked Porritt if he would speak closer to the microphone so he could hear him better. At other times, Musk craned his neck as he gazed around the courtroom.
Musk, 51, said he cares "a great deal" about investors and also railed against short sellers who make investments that reward them when a company's stock price falls. He called short selling an "evil" practice that should be outlawed, denigrating those who profit from it as "a bunch of sharks."
When shown communications from Tesla investors urging him to curtail or completely stop his Twitter habit before the 2018 buyout tweet, Musk said he couldn't remember all those interactions from years ago, especially since he gets a "Niagara Falls" of emails.
Even before Musk took the stand, U.S. District Judge Edward Chen had declared that the jurors can consider those two tweets to be false, leaving them to decide whether Musk deliberately deceived investors and whether his statements saddled them with losses.
Musk has previously contended he entered into the SEC settlement under duress and maintained he believed he had locked up financial backing for a Tesla buyout during meetings with representatives from Saudi Arabia's Public Investment Fund.
An expert on corporate buyouts hired by shareholder lawyers to study the events surrounding Musk's proposal to take Tesla private spent the bulk of his three hours on the stand Friday deriding the plan as an ill-conceived concept.
"This proposal was an extreme outlier," said Guhan Subramanian, a Harvard University business and law professor for more than 20 years. "It was incoherent. It was illusory."
In a lengthy cross examination that delayed Musk's appearance, a lawyer for Tesla's board of directors tried to undermine Subramanian's testimony by pointing out that it relied on graduate student assistance to review some of the material related to the August 2018 tweets. The lawyer, William Price, also noted Subramanian's $1,900-per-hour fee for compiling his report for the case.
The trial over his Tesla tweets come at a time when Musk has been focusing on Twitter while also serving as the automaker's CEO and also remaining deeply involved in SpaceX, the rocket ship company he founded.
Musk's leadership of Twitter — where he has gutted the staff and alienated users and advertisers — has proven unpopular among Tesla's current stockholders, who are worried he has been devoting less time steering the automaker at a time of intensifying competition. Those concerns contributed to a 65% decline in Tesla's stock last year that wiped out more than $700 billion in shareholder wealth — far more than the $14 billion swing in fortune that occurred between the company's high and low stock prices during the Aug. 7-17, 2018 period covered in the class-action lawsuit.
Tesla's stock has split twice since then, making the $420 buyout price cited in his 2018 tweet worth $28 on adjusted basis now. The company's shares were trading around $133.42 Friday, down from the company's November 2021 split-adjusted peak of $414.50.
After Musk dropped the idea of a Tesla buyout, the company overcame its production problems, resulting in a rapid upturn in car sales that caused its stock to soar and minted Musk as the world's richest person until he bought Twitter. Musk dropped from the top spot on the wealth list after the stock market's backlash to his handling of Twitter.
When asked Friday about the challenges that Tesla faced in 2018, he recalled spending many nights sleeping at the automaker's California factory as he tried to keep the company afloat.
"The sheer level of pain to make Tesla successful during that 2017, 2018 period was excruciating," he recalled.
Budget 2023: 3 AI centres of excellence to be set up, FM Sitharaman announces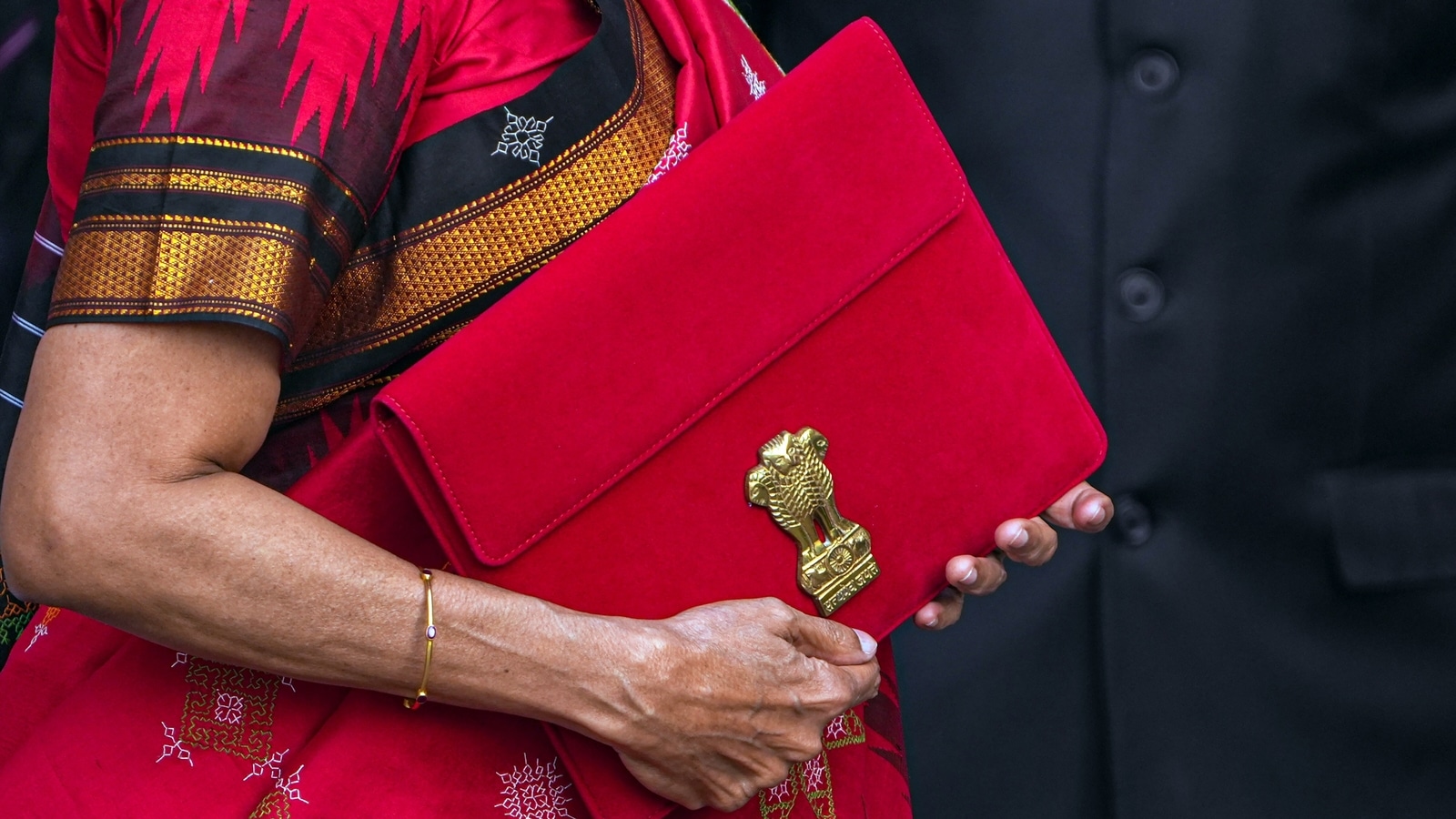 Finance Minister Nirmala Sitharaman, while presenting Budget 2023, announced establishment of three centres of excellence for Artificial Intelligence in top educational institutions noting that 'Make AI in India' and to 'Make AI work for India' is the focus area of Modi government.
In her budget speech in parliament on Wednesday, Sitharaman also stated that the government will implement a national data governance policy to help academia and start-ups gain access to anonymised data.
LIVE| Click here for full Budget 2023 coverage
How Centres of excellence will expand India's tech prowess?
Union finance minister said that leading industry player will partner in the centres to conduct interdisciplinary research, creating application and problem solution. "This will galvanise a quality AI ecosystem and nurture quality human resource in the field."
ALSO READ: Budget 2023: FM Sitharaman announces Mahila Samman Bachat Patra
What is National data governance policy?
The government intends to provide non-personal data and anonymized data from both government and private entities for research and innovation through the national data governance policy.
The policy will establish an institutional framework for data/datasets/metadata rules, standards, guidelines, and protocols for non-personal data set sharing while protecting privacy, security, and trust.
ALSO READ: PAN common ID for businesses: FM's announcements on ease of doing biz
Tabling the Union Budget in Lok Sabha, FM said, "Our mission for Amrit Kaal includes a technology driven & knowledge-based economy. The economic agenda focuses on facilitating opportunities, providing strong impetus to job creation & strengthening macroeconomic stability."
Budget 2023 also included the establishment of National Digital Library for Children and Adolescents for facilitating availability of quality books across languages, geographies and genres.
Budget 2023: Sensex jumps by 1,078 points after FM's speech; Nifty nears 18,000
Sensex jumped by 1,078 points after Finance Minister Nirmala Sitharaman's budget speech in Parliament. The National Stock Exchange index Nifty too rose to inch towards the 18,000 mark.
Earlier in the day, the Bombay Stock Exchange index had jumped by 640 points amid the finance minister's speech.
Finance Minister Nirmala Sitharaman said the government will spend 10 trillion rupees ($122.3 billion) on longer-term capital expenditure in 2023/24, extending a strategy adopted to revive growth in the aftermath of the COVID crisis.
She also raised the rebate limit for personal income tax to 700,000 rupees from 500,000 rupees, sending shares higher.
India's federal government cut down the fiscal deficit target to 5.9% of GDP in the next financial year, compared to 6.4% for the current fiscal year.
This is the last full-year budget before the national elections in 2024 and key state elections later this year.
Banks and financials were the top gainers among the 13 major sectors, rising 1.5% and 1.6%, respectively.
India has pegged its economic growth at 6-6.8% in the 2023/24 fiscal year, the slowest in three years, at its pre-budget economic survey released on Tuesday.
Shares of seafood company Avanti Feeds Ltd and Coastal Corporation rose 5.8% and 4.8% respectively after Sitharaman announced plans to raise spending on the fisheries sector.
Meanwhile, most Adani Group stocks dropped, extending their losses since short-seller Hindenburg Research's report and despite the group completing a $2.5 billion share sale a day earlier.
New taxation regime has greater incentives so that…: Sitharaman on Budget 2023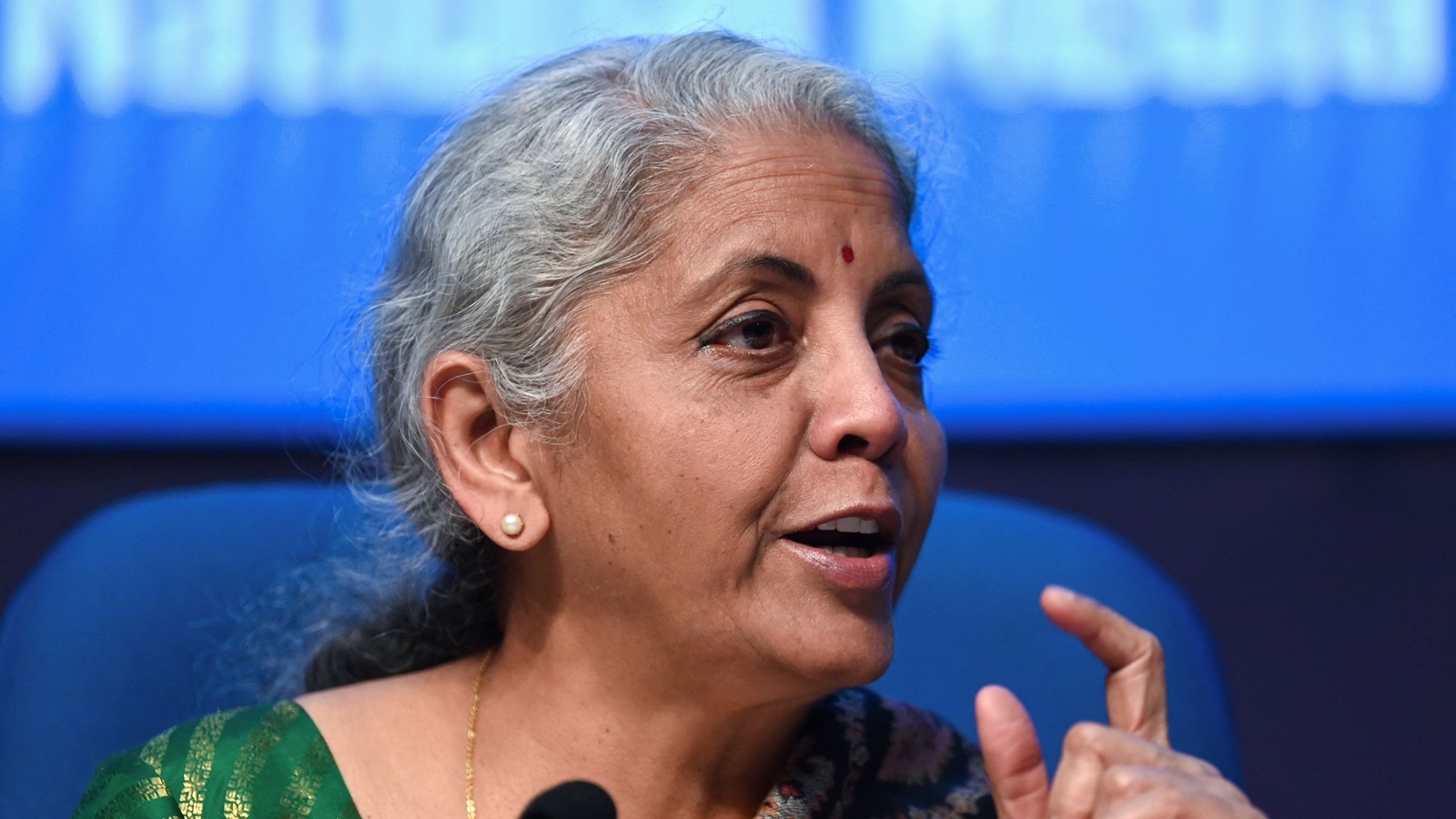 Union finance minister Nirmala Sitharaman on Wednesday the new taxation regime has received greater incentives so that people can unhesitatingly move from the old taxation regime. The finance minister, however, stressed that the government is not compelling anyone to move to the new taxation regime.
"The personal income tax has had substantial changes (in the Budget) which will benefit the middle class. The new taxation regime has now got greater traction and incentive so that people can now unhesitatingly move to the new regime from old," Sitharaman told reporters at a media briefing.
"We are not compelling anybody. Those who want to remain in the old (taxation regime) can still remain there. But the new one is attractive because it gives a greater rebate. It also provides for simplified and smaller slabs, smaller lower rates of taxation and also slabs which are nicely broken down," she added.
UNION BUDGET 2023: FULL COVERAGE
Presenting the Union Budget for 2023-24, Sitharaman earlier proposed five major changes on personal income tax front, including increase in rebate limit and change in tax slabs under the new taxation regime. She proposed to raise the rebate limit from the current ₹5 lakh to ₹7 lakh under the new tax regime. This means individuals with income up to ₹7 lakh will not have to pay any income tax under the new tax regime. The old tax regime provides for a similar deduction and no tax on income up to ₹5 lakh.
The minister also proposed to reduce the number of slabs to five and increase the tax exemption limit to ₹3 lakh.
While Sitharaman announced that the new income tax regime will now be the default tax regime, she said citizens will continue to have the option to avail the benefit of the old tax regime.