Explained: What is 'rage applying' and why it is the newest trend?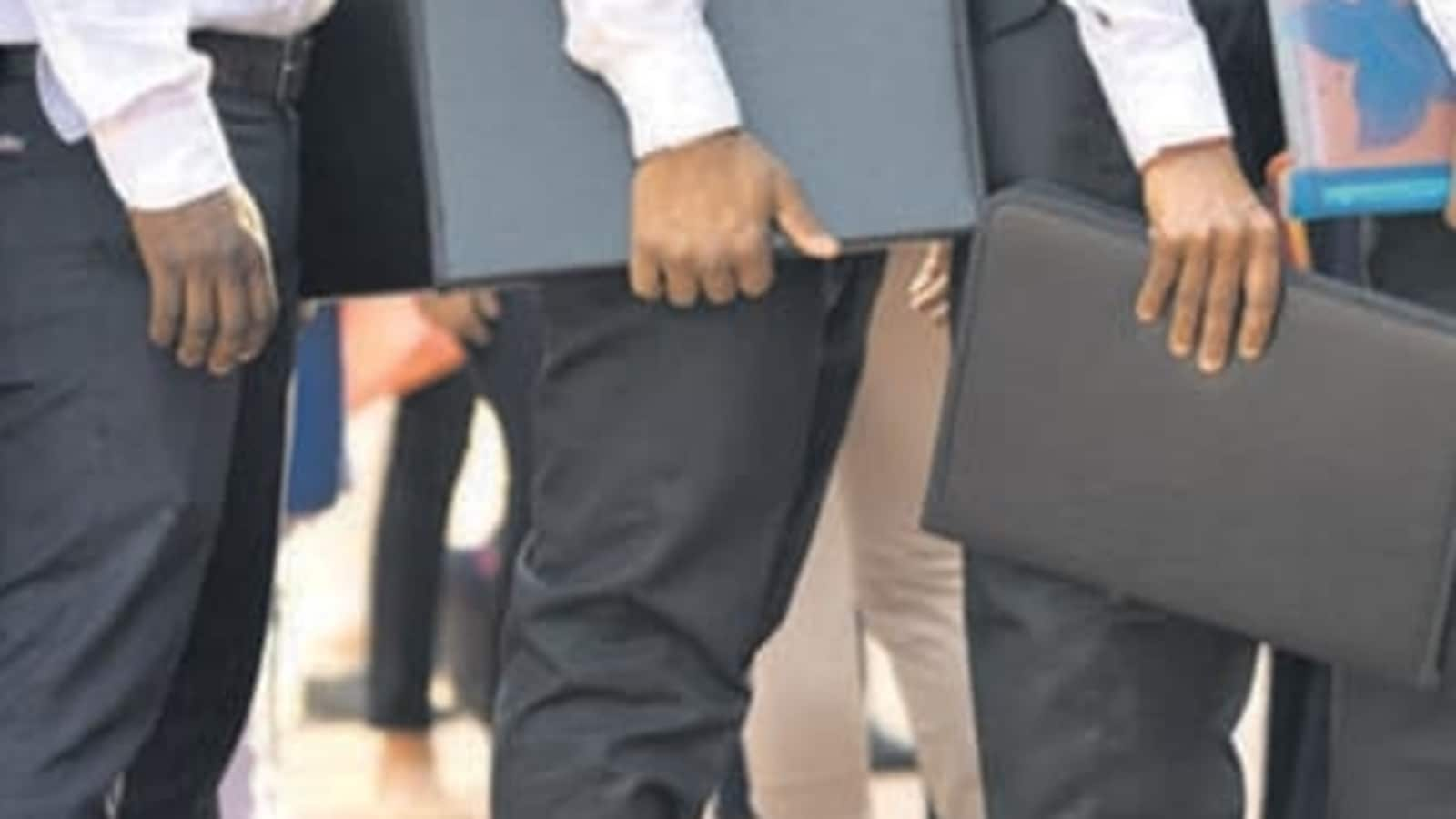 Move over quiet quitting and moonlighting, rage-applying is dominating the internet space now, quite literally. The trend which reportedly took off after a Tik Tok video went viral, means exactly what it says. Gen Z and millennials are aggressively shooting off applications in search of better pay and work environments. Read on to know why.
What is all the rage about?
2022 was defined by quiet quitting and moonlighting, the concept of doing the bare minimum at your workplace or "acting your wage" and taking up a second job, typically secretly, respectively.
'Rage-applying' is supposedly taking charge of your unhappy professional life and channelling the frustration into getting back at your unfair bosses by applying to scores of vacant positions. It aims to realise your worth and attach a quantitative value to it with respect to your career.
Last December, a Canadian Tik Tok user Redweez, a social media marketeer, shared her experience of applying to 15 jobs after being angry at her workplace and subsequently landing a job with a $25,000 hike. Garnering millions of views, many users are vouching for the trend by sharing their successful stories of securing jobs with hefty hikes and perks. Christen, another TikToker, also went viral for bagging a 20 per cent raise by rage-applying. "Rage on," users cheered on in the comment section.
I'm making almost 30k more a year bc of rage applying 🤣 DO ITTTT pic.twitter.com/qT4Ah9C1s8

— Jas ⚡️ (@Jasminnhere) January 5, 2023
Why the aggression?
The cost of a good quality of living in the present times is at an all time high with reports of a looming recession, massive layoffs across sectors, economic slowdown amid the raging Russia-Ukraine war, record-level inflation and high borrowing costs leading to the disillusion amongst the young workforce. Adding to the woes, stagnancy, dissatisfaction and a poor work-life balance are forcing individuals to literally flee from their previous toxic jobs.
The people who have resorted to rage-applying have complained of being unfairly treated by managers and ignored during promotion cycles and appraisals. Coupled with less disposable income in hand after expenditures for the increasingly expensive essential items, job seekers are desperate for fat paychecks.
However, for the current generation, it's not just about the money. According to a report by the Society for Human Resource Management, Gen Z, being the "most ethnically and racially diverse generation", wants meaningful jobs that give them a sense of purpose, along with fair pay.
A 2022 report from Gallup, an analytics and advisory company, stated that only 21 per cent of employees were actively involved in their work while stress was at an all-time peak with 44 per cent workers saying they underwent a huge amount of stress the previous day.
Since the 'instant-messaging' generation is more averse to difficult conversations over phones with their bosses regarding issues faced at work, they prefer the more comfortable route of ghosting employers or quiet quitting, a Forbes report quoted Alison Papadakis, the director of clinical psychological studies at Johns Hopkins University.
Are there cons to rage-applying?
Although many on the internet have claimed to have benefitted from rage-applying, experts say that a decision taken in a "fit of rage" may not be the ideal option always. Applying to dozens of jobs when looking to change roles is not a new concept. However, the term captures the frustration of young adults in a post-pandemic, climate-challenged world.
We used to call this, "applying for new jobs".

— Andrea Kuszewski 🧠 (@AndreaKuszewski) January 14, 2023
For a generation that feeds on instant gratification, a career expert in a Stylist UK report, warns against mass applying to jobs without proper reflection and weighing the pros and cons. Higher pay does not always guarantee a happier work environment or mental satisfaction. The expert also suggested to focus on rage-searching for jobs instead of applying, as a job-change should never be a hasty decision based on an impulse.
Budget 2023: Here's how you can download the Budget document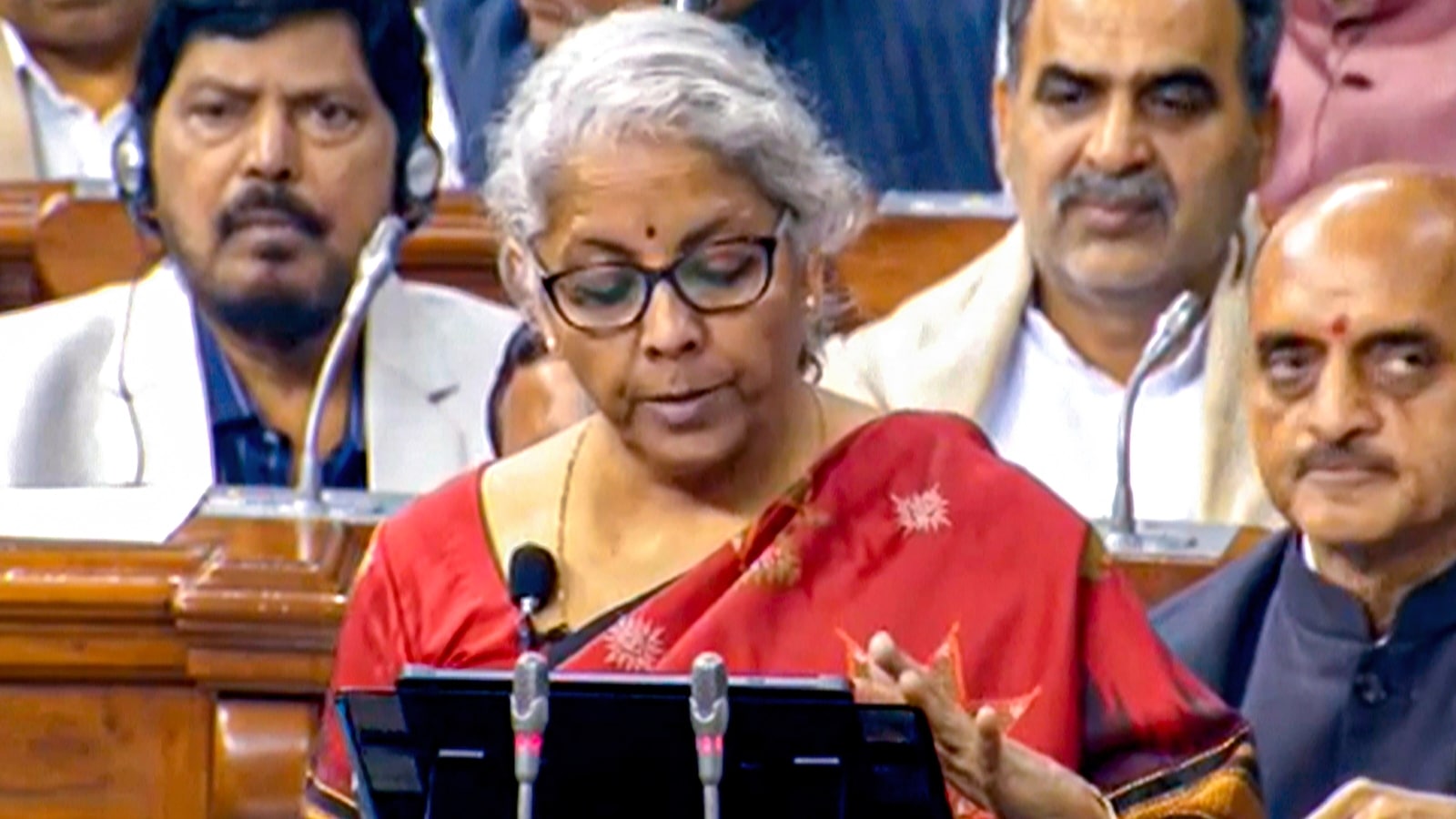 The Union Budget 2023-24 has been presented by Finance Minister Nirmala Sitharaman in the Lok Sabha today. The Budget speech included the upcoming economic initiatives of the Centre for the new financial year. The 2023-24 budget document will be in paperless form.
Read here: Budget 2023: 47.8 crore Jan Dhan accounts opened so far: Finance minister
The Budget 2023-24 is PM Modi government's last full budget before the Lok Sabha elections in 2024. The budget session commenced on January 31 with President Droupadi Murmu's address. The Chief Economic Advisor Dr V Anantha Nageswaran presented the Economic Survey on Tuesday.
Here's how you can access the document:
1. After the budget speech is over, the full text of the speech will be available on indiabudget.gov.in.
2. After opening the website, click on the Budget Speeches tab. Here you can also find previous year's budget speeches.
3. There will be a new tab titled Budget 2023 added to this page.
Read here: PAN common ID for businesses: FM's announcements on ease of doing biz
4. Once the tab is available, click on it and you will be directed to a new page where the download link would be available from where the budget can be downloaded in the PDF form.
5. The budget will also be available for the netizens on the 'Union Budget Mobile App' in English and Hindi.
6. You can also download the Union Budget mobile app from the website indiabudget.gov.in and from Google's play store and iOS' app store.
Will the Budget boost consumption?
The budget has pinned its hopes on boosting personal disposable incomes rather than personal incomes by offering relief to the lowest and highest income earners in the income tax bracket. This policy, as is the case for most economic policy objectives of the current government, has been in the making for the past few years.
Let us cut through the economic jargon of personal income versus personal disposable income. A lot of saving decisions in India, especially by income tax payees, have been the result of a nudge from the income tax regime, which has traditionally allowed deduction of such payments from the taxable income thereby bringing down tax liability. Such payments include premium for life insurance policies, most of which in reality are small savings plans and many other heads such as house rent deduction or interest payments on housing loans. Tax saving is, in fact, a major driver behind low-ticket house purchases in India.
Also Read: Will the Budget nudge growth?
When the government introduced the new tax regime in 2020, it offered significantly lower tax rates to income tax payers, provided they were willing to let go of the exemptions offered. This year's budget has further lowered the tax rates in the new tax regime and announced that it will be the default regime for income tax payments. The only economic logic of such a policy will be that the government hopes that the amount not paid in taxes will now be spent by the taxpayers, thereby, giving a boost to private consumption.
By bringing down the marginal tax rate on the super-rich, the government is perhaps hoping to achieve two objectives. One, slow down the (not insignificant) exodus of the high net worth individuals to tax havens or low tax countries. And two, deploy the prime minister's political capital to nudge the rich to spend more in the domestic economy. The Prime Minister's appeals asking domestic tourists to spend on local artisanal products and the budget's reiteration of this appeal as well as announcing tied capital grants to promote state-level artisanal malls are moves in this direction.
Also Read: The Budgetary maths, explained via three numbers
Will this plan work? The long-term impact of dropping the nudge towards forced savings to save taxes will not be insignificant. The positive impact on consumption spending could increase further if the government eventually drops the old-tax regime completely.
Is there a problem with this kind of a strategy to boost consumption? At one level, there is. Almost 40% of India's Consumer Price Index (CPI) basket comprises of food items. This is basically a reflection of the fact that the average Indian household is still struggling to make ends meet and anyway spends most of its income. Only income growth can increase the consumption of this segment.
And at another level, there isn't. As consumer products marketers will vouch, much of consumption is driven by the middle- and upper-classes.
And to be sure, the government's answer to the criticism of the first part is that its formalisation push will increase incomes as well.
Will the Budget nudge growth?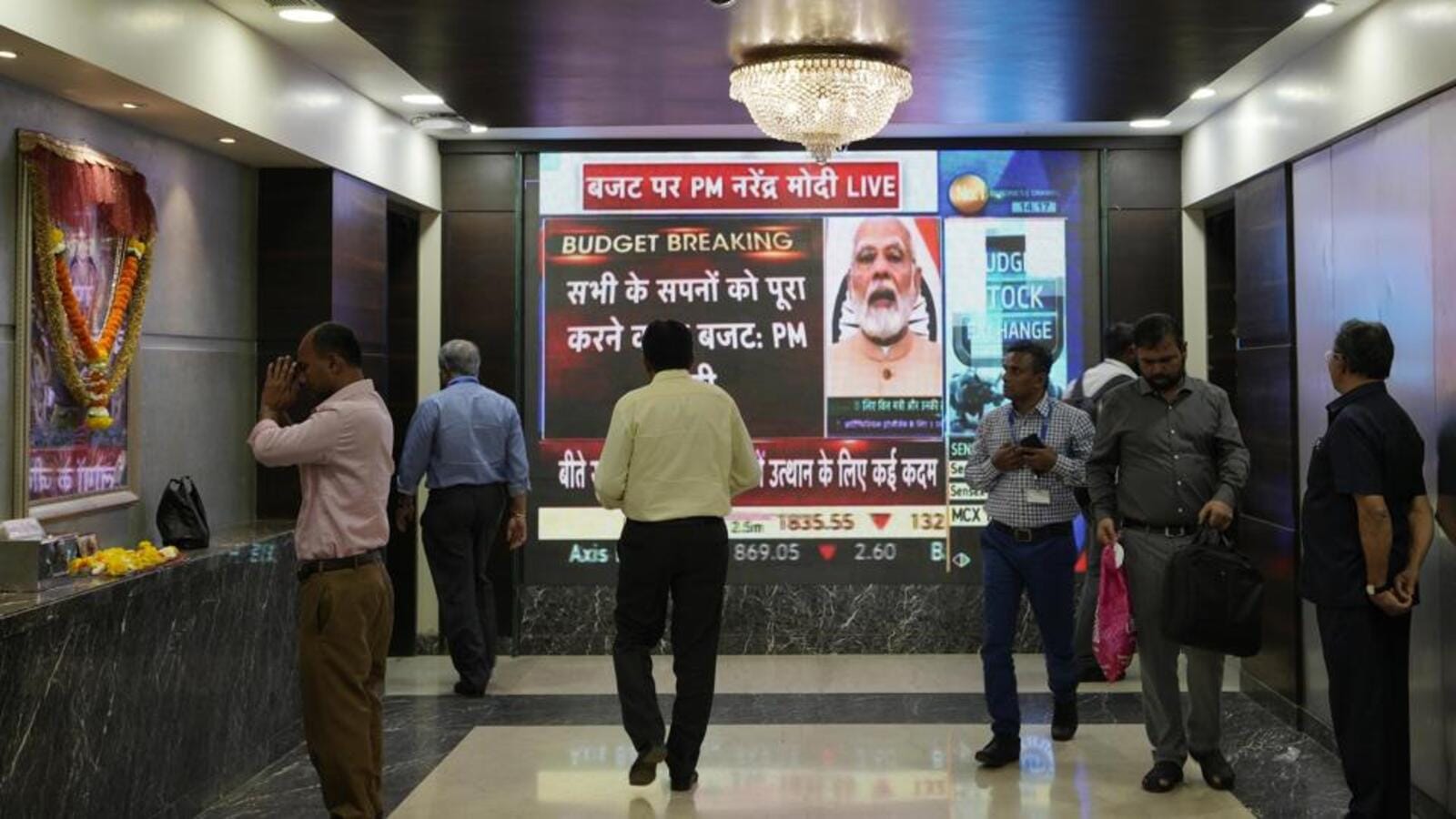 The one line answer to this question is: protecting macroeconomic stability and focusing on quality of spending. The other way to put this is that the Budget is not obsessed with giving an immediate (and artificial) boost to economic growth.
The context to this answer is that Indian economy is anyway expected to slow down in 2023-24 compared to 2022-23. Real GDP growth in 2022-23 is expected to be 7% and the Economic Survey has projected a baseline GDP growth of 6.5% for 2023-24. The upside in this growth moderation story is that India will continue to be the fastest-growing major economy in the world and it will be performing in line with its medium-term potential growth rate (IMF estimate) of 6%.
Perhaps this is what convinced the government that the best way to boost Indian economy's long-term prospects (its policymaking horizon is 2047 when India completes 100 years of independence) is to crowd in private investment by pump priming public investment. A research note by HSBC economists Pranjul Bhandari and Aayushi Chaudhary points that revenue-to-capex-expenditure ratio has fallen from 6.5 in the pre-pandemic years to a budgeted 3.5 in 2023-24. To be sure, the strategy, as of now, has not been as successful as the government expected it to be. The Economic Survey dropped a hint on this front when it emphasized that "private capex soon needs to take up the leadership role to put job creation on [the] fast track".
Almost all economists agree that India cannot achieve a sustained high growth trajectory without a manufacturing revolution. The flagship Production Linked Incentive (PLI) scheme to promote manufacturing has seen a gradual expansion, both in terms of allocation and sectors included. And this year's budget has tended to a common criticism by many economists about correcting the inverted duty structure to help the cause of manufacturing in India. It has brought down customs duties on key manufacturing inputs such as mobile phones and TV components. It is clear that the budgetary announcements and the government's overall policy direction are geared towards its efforts to take over some part of China's role in global supply chains.
Where does macroeconomic stability fit in the growth narrative of the budget? The global economy continues to face turbulent weather and it is bound to generate headwinds for the export engine of growth. India's economic policy has been extremely cautious in this milieu. The Reserve Bank of India has aggressively hiked rates to boost its inflation targeting credentials and the budget has reiterated its commitment to fiscal consolidation. By doing this, the government expects domestic headwinds (to growth) of such actions to be compensated by tail winds from a more favourable outlook by foreign capital, both of the greenfield (foreign direct investment) and financial (foreign portfolio investment) variety. This, the government is perhaps hoping, will help in replenishing India's foreign exchange reserves, maintaining the relative premium Indian equity markets enjoy vis-à-vis peers – the wealth effects of an adverse movement here can be significant now – and convince large investors that India's long-term macroeconomic stability is intact under the current regime.
Is there a weak link in this growth strategy? One could emerge if the impact of schemes such as PLIs is not significant enough to compensate for the loss in economic momentum from the informal sector of the economy which will put a squeeze on earnings for a huge majority of workers in the Indian economy. Add to this the fact that some of the consumption demand in 2022-23 was exhaustion of pent-up demand and the growth narrative of this year's budget could fall short of the required ballast from animal spirits of private capital which the government anticipates.