GenBioPro sues West Virginia, argues FDA pre-empts state ban
The abortion pill manufacturer GenBioPro on Wednesday sued to overturn West Virginia's ban on abortion because it restricts access to a medication approved by the Food and Drug Administration.
The lawsuit, filed in federal court in West Virginia's southern district, argues that FDA regulations on medications such as the abortion pill pre-empt state law under the U.S. Constitution.
related investing news
Access to the pill, called mifepristone, has become a major legal battleground in the wake of the Supreme Court ruling that overturned federal abortion rights last June. A dozen states, including West Virginia, have implemented near total abortion bans that basically outlaw the use of mifepristone.
The FDA approved mifepristone more than 20 years ago as a safe and effective method to terminate an early pregnancy, though the agency imposed restrictions on how the pill was distributed and administered.
Mifepristone, when used in combination with misoprostol, is the most common way to end a pregnancy in the U.S., accounting for about half of all abortions nationwide in 2020.
The FDA has eased many of its restrictions to expand access to mifepristone. During the Covid-19 pandemic, the agency allowed patients to receive the pill by mail. Earlier this month, the FDA allowed retail pharmacies to start dispensing mifepristone for the first time so long as they get certified to do so.
But bans such as those in West Virginia conflict with FDA regulations on mifepristone, raising the question of whether federal or state laws take precedence. Although the FDA has a congressional mandate to approve drugs for use in the U.S. market, the states generally license the pharmacies that dispense those medications.
GenBioPro, in its lawsuit, argues that West Virginia's state ban is unconstitutional because it violates the supremacy and commerce clauses of the U.S. constitution, which gives the FDA power to regulate which drugs are sold in across the country.
"Individual state regulation of mifepristone destroys the national common market and conflict with the strong national interest in ensuring access to a federally approved medication to end a pregnancy, resulting in the kind of economic fracturing the Framers intended the Clause to preclude," GenBioPro's lawyers argued in the lawsuit.
"A State's police power does not extend to functionally banning an article of interstate commerce — the Constitution leaves that to Congress," the company's lawyers wrote.
Anti-abortion activists, on the other hand, are pushing to have mifepristone completely pulled from the U.S. market. A coalition of physicians who oppose abortion have asked a federal court in Texas to overturn the FDA's more than two-decade-old approval of mifepristone as safe and effective.
A decision in that case could come as soon as February.
Deposit limit for Senior Citizen Savings Scheme increases to ₹30 lakh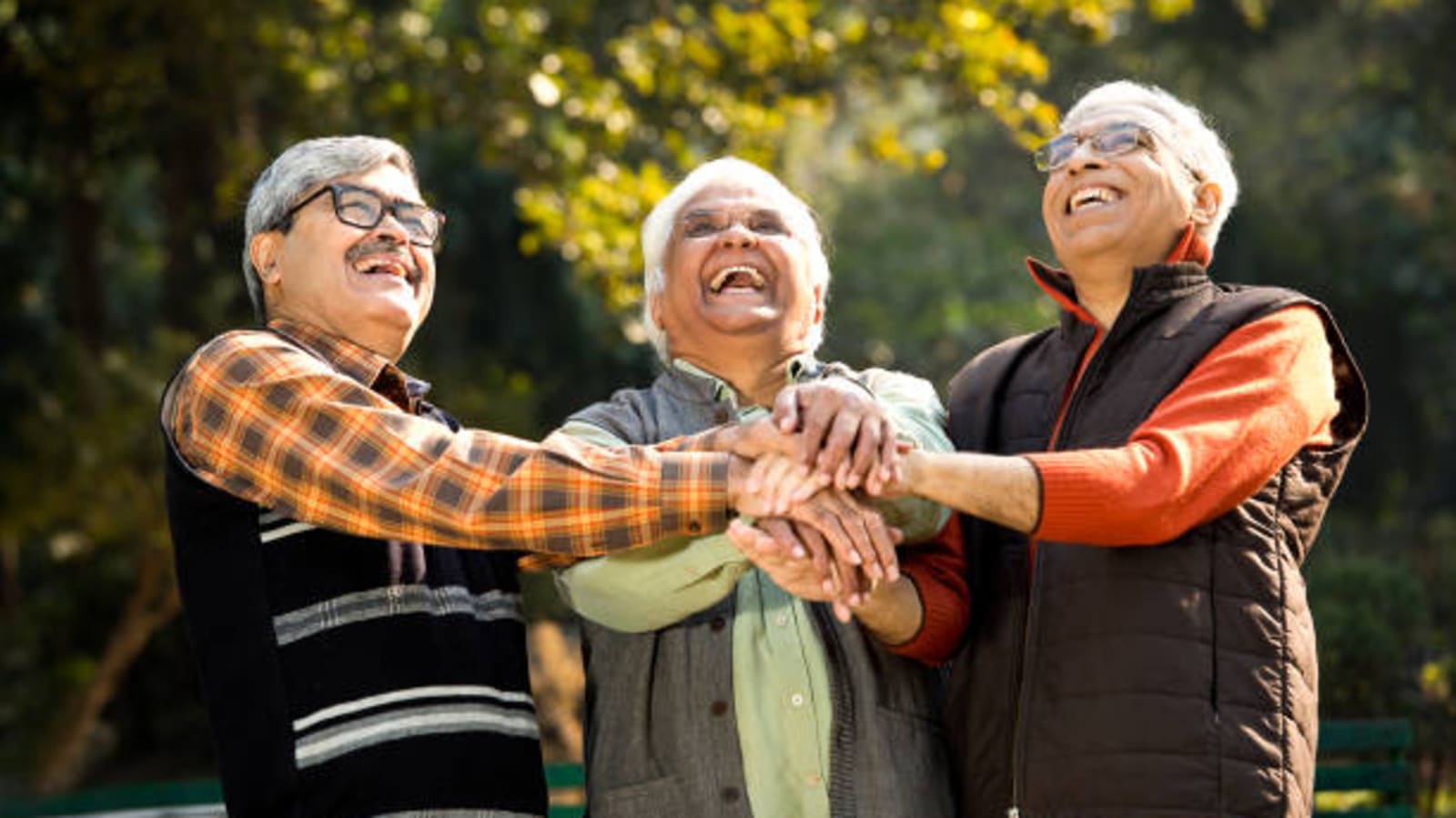 PTI | | Posted by Shobhit Gupta
Finance Minister Nirmala Sitharaman on Wednesday proposed to double the deposit limit for Senior Citizen Savings Scheme to ₹30 lakh and Monthly Income Account Scheme to ₹9 lakh.
In her Budget Speech, the minister also announced a new small savings scheme for women.
Read here: Budget 2023 brings special scheme for vulnerable tribal groups | Details
"The maximum deposit limit for Senior Citizen Savings Scheme will be enhanced from ₹15 lakh to ₹30 lakh," the minister said in her 87-minute long speech.
She also proposed that the maximum deposit limit for Monthly Income Account Scheme will be enhanced from ₹4.5 lakh to ₹9 lakh for a single account and from ₹9 lakh to ₹15 lakh for a joint account.
Read here: Budget 2023 Live Updates | 'Who benefited? certainly not the poor': Chidambaram
Announcing a new 'Azadi Ka Amrit Mahotsav Mahila Samman Bachat Patra', Sitharaman said a one-time new small savings scheme, Mahila Samman Savings Certificate, will be made available for a two-year period up to March 2025.
"This will offer deposit facility up to ₹2 lakh in the name of women or girls for a tenor of 2 years at fixed interest rate of 7.5 per cent with partial withdrawal option," she said.
Watch here: Modi govt's women outreach; New deposit scheme launched | Limits for senior citizens raised
The minister also announced to that an integrated IT portal will be established for investors to reclaim unclaimed shares and unpaid dividends from the Investor Education and Protection Fund Authority with ease.
India to face challenges in meeting fiscal deficit target: Report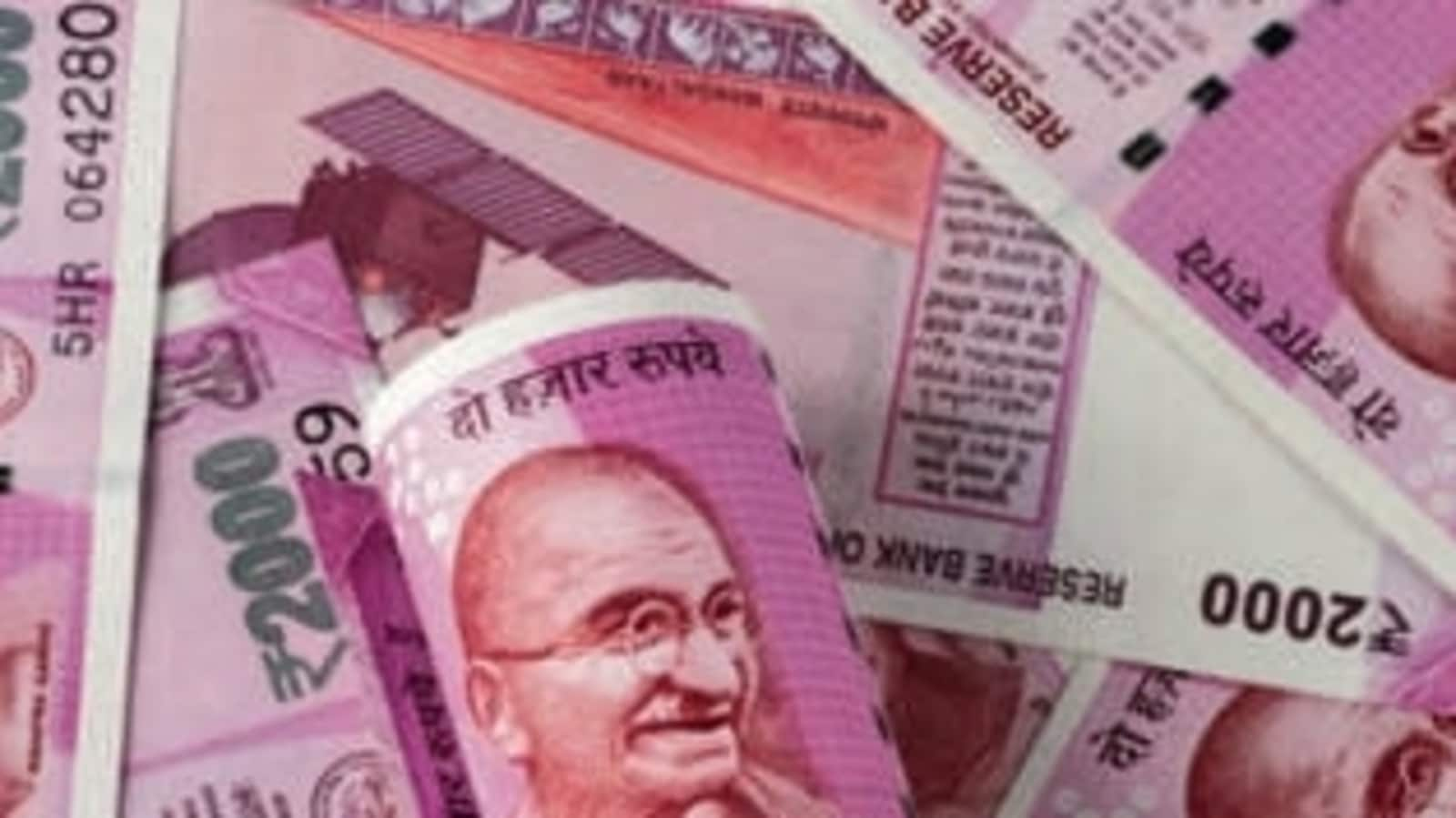 India could find it challenging to meet the fiscal deficit target of 4.5% of GDP in 2025-26, an analyst at Fitch Ratings said on Wednesday, adding that the country's sovereign rating continues to remain stable.
Read here: Why Budget 2023-2024 passes the BJP's political test
Fitch has a BBB- rating on India with a 'Stable' outlook.
"Essentially, it (the fiscal glidepath) implies further consolidation of about 0.7% of GDP for each of the following two fiscal years," Jeremy Zook, director for Asia Sovereign Ratings at the global rating agency, told Reuters.
"If we look at the recent deficit reduction trend, it seems like it would be a bit more difficult and absurd to achieve that level of deficit reduction."
The government's budget gap, which hit a high of 9.5% of GDP in 2020/21 as the spread of Covid infections brought the economy to a halt, has narrowed since but remains well above the medium-term goal of 4.5% of GDP by 2025/26.
Read here: A budget of striking catchphrases
The government is targeting a budget deficit of 5.9% of GDP for 2023/24, while the deficit was 6.4% in 2022/23, according to revised estimates.
Earlier in the day, an official at Moody's Investors Service had also said that the government's fiscal deficit target for 2025/26 could see some risks.
Global economic headwinds, geopolitical risks, and high commodity prices could potentially pose risks to the government's fiscal math, Fitch's Zook said.
"If you were to see commodity prices rise significantly, that could lead to some renewed pressure to maintain subsidies that are at a higher level in an election year," Zook said.
"That could lead to some fiscal slippage and potentially higher and higher borrowing costs for the government."
Read here: Budget 2023: Key takeaways from Nirmala Sitharaman's announcements
The ruling Bhartiya Janata Party faces elections in key states this year and a national vote in 2024.
India continues to have gaps in terms of its infrastructure and reducing those gaps should be positive for medium-term growth, thereby helping the country sustain higher growth rates over the medium term, Zook said, pegging India's GDP growth at 6.2% for 2023-24.
5 things to know before the stock market opens Wednesday, February 1
Chair of the Board of Governors of the Federal Reserve System Jerome H. Powell participates in a panel during a Central Bank Symposium at the Grand Hotel in Stockholm, Sweden, January 10, 2023.
Claudio Bresciani | TT | via Reuters
Here are the most important news items that investors need to start their trading day:
1. Welcome to Fed-ruary
2. New month will test stock rally
Traders on the floor of the NYSE
Source: NYSE
Last month will be a tough act to follow. The S&P 500 posted its best January since 2019, while the Nasdaq recorded its best January in 22 years. All three major indices finished higher Tuesday, putting an exclamation point on the month as bulls look to build momentum after last year's declines. And while investors will be chewing over what the Fed has to say Wednesday, they'll have lots more on their minds as earnings season presses forward. Facebook parent Meta reports after the bell Wednesday, and Thursday will be an earnings bonanza, with Apple, Amazon, Starbucks and others due to report. Read live markets updates.
3. Google under AI pressure
Google headquarters in Mountain View, California, US, on Monday, Jan. 30, 2023. Alphabet Inc. is expected to release earnings figures on February 2.
Marlena Sloss | Bloomberg | Getty Images
4. Can't Snap out of it
Co-founder and CEO of Snap Inc. Evan Spiegel attends the Viva Technology conference dedicated to innovation and startups, at the Porte de Versailles exhibition center in Paris, France June 17, 2022.
Benoit Tessier | Reuters
Snap is stuck in a rut. The social media company posted its third straight disappointing quarterly earnings report Tuesday, sending the stock down double digits during off-hours trading. Things don't look like they'll pick up soon, either, after companies cut their digital ad budgets. In a letter to investors, Snap said it expects revenue to decline in the current quarter by between 2% and 10% compared with the year-ago period. Analysts had expected a small uptick in revenue. "On the monetization side, we anticipate that the operating environment will remain challenging, as we expect the headwinds we have faced over the past year to persist throughout Q1," the company said.
5. Dangerous radioactive capsule found
The Great Northern Highway. Western Australia. A radioactive device belonging to mining firm Rio Tinto was found on the roadside after coming off the back of a truck.
Reda&co | Universal Images Group | Getty Images
We've been hearing a lot about the tiny – we're talking 6 mm by 8 mm here – radioactive capsule that fell off a truck deep in a remote part of Australia. Thankfully, authorities said it was found after an extensive, nearly weeklong search about 1,100 kilometers north of Perth. The object, which is part of a measurement gauge, could have caused severe radiation burns and sickness for anyone who came in contact with it. Indeed, authorities told people to stay about three yards away from the device if they spotted it. (Then again, how could you spot such a tiny thing from that distance?) Mining company Rio Tinto apologized earlier this week for the mishap.
– CNBC's Patti Domm, Carmen Reinicke, Jennifer Elias, Jonathan Vanian and Jenni Reid contributed to this report.
— Follow broader market action like a pro on CNBC Pro.