'I am deeply sorry': Read Google CEO Sundar Pichai's mail to laid off employees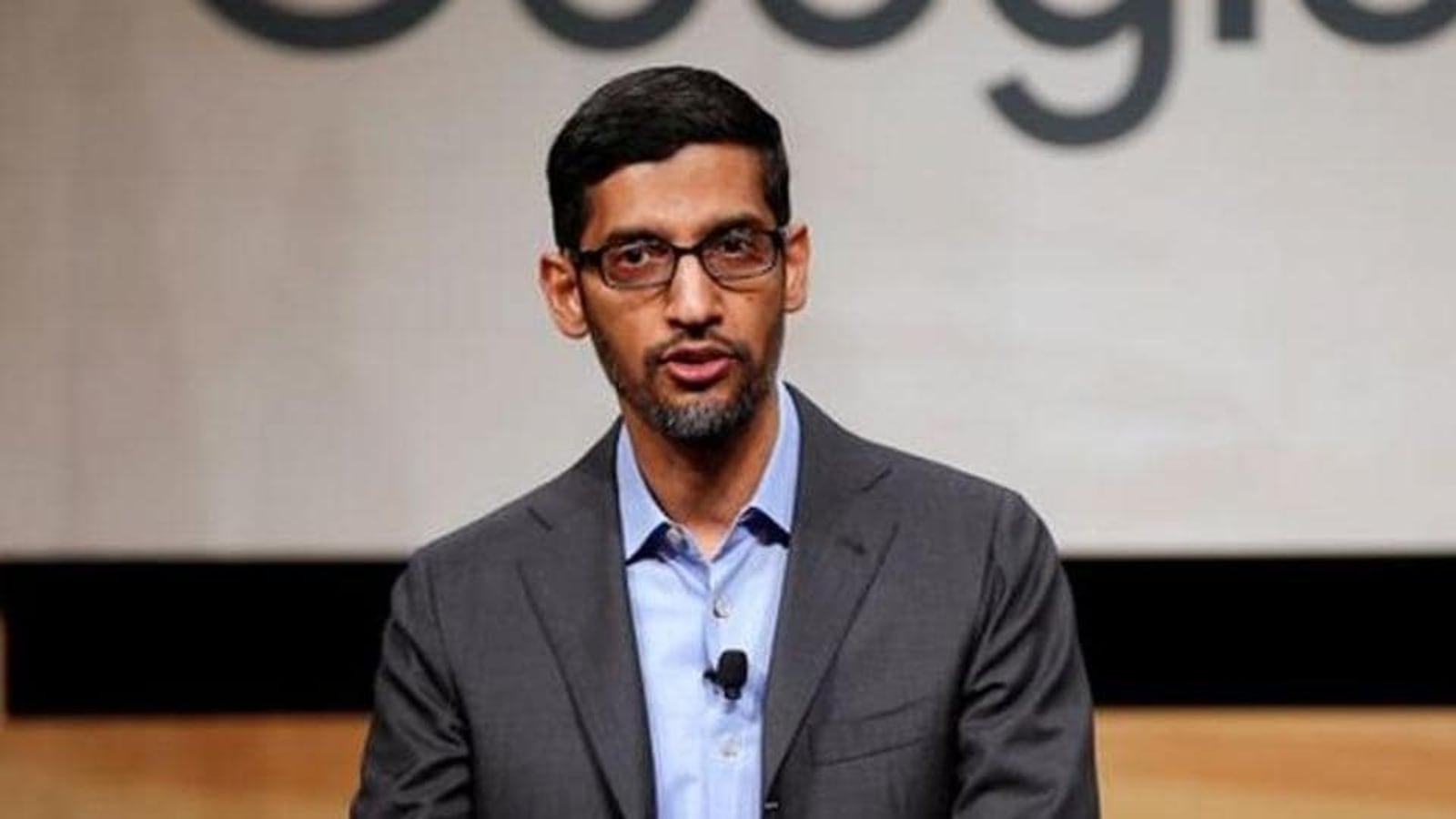 Technology giant Google on Friday announced it is laying off 12,000 employees, citing difficult economic cycles. Chief executive officer Sundar Pichai in his email to employees said the company had undertaken a rigorous review across product areas and functions to ensure that the people and roles are aligned with the highest priorities as a company.
Google's decision to lay off 12,000 employees comes amid a big churn in the technology sector, with other giants like Microsoft, Amazon, Meta and Twitter also trimming their workforce.
Here's the full text of Sundar Pichai's email to his employees.
I have some difficult news to share. We've decided to reduce our workforce by approximately 12,000 roles. We've already sent a separate email to employees in the US who are affected. In other countries, this process will take longer due to local laws and practices.
This will mean saying goodbye to some incredibly talented people we worked hard to hire and have loved working with. I'm deeply sorry for that. The fact that these changes will impact the lives of Googlers weighs heavily on me, and take full responsibility for the decisions that led us here.
Over the past two years we've seen periods of dramatic growth. To match and fuel that growth, we hired for a different economic reality than the one we face today.
I am confident about the huge opportunity in front of us thanks to the strength of our mission, the value of our products and services, and our early investments in AL.
To fully capture K, we'll need to make tough choices. So, we've undertaken a rigorous review across product areas and functions to ensure that our people and roles are aligned with our highest priorities as a company. The roles we're eliminating reflect the outcome of that review. They cut across Alphabet, product areas, functions, levels and regions.
To the Googlers who are leaving us: Thank you for working so hard to help people and businesses everywhere. Your contributions have been invaluable and we are grateful for them.
While this transition won't be easy, we're going to support employees as they look for their next opportunity (you can find more details here)
In the US:
• We'll pay employees during the full notification period (minimum 60 days).
We'll also offer a severance package starting at 16 weeks salary plus two weeks for every additional year at Google, and accelerate at least 16 weeks of GSU vesting
We'll pay 2022 bonuses and remaining vacation time. We'll be offering 6 months of healthcare, job placement services, and immigration support for those affected.
Outside the US, we'll support employees in line with local practices.
As an almost 25-year-old company, we're bound to go through difficult economic cycles. These are important moments to sharpen our focus, reengineer our cost base, and direct our talent and capital t our highest priorities.
Being constrained in some areas allows us to bet big on others. Pivoting the company to be Al-first years ago led to groundbreaking advances across our businesses and the whole industry.
Thanks to those early investments, Google's products are better than ever. And we're getting ready to share some entirely new experiences for users, developers and businesses, too. We have a substantial opportunity in front of us with Al across our products and are prepared to approach it boldly and responsibly.
All this work is a continuation of the "healthy disregard for the impossible that's been core to our culture from the beginning. When look around Google today, I see that same spirit and energy driving our efforts. That's why remain optimistic about our ability to deliver on our mission, even on our toughest days. Today is certainly one of them.
I'm sure you have many questions about how we'll move forward. We'll be organizing a town hall on Monday. Check your calendar for details. Until then, please take good care of yourselves as you absorb this difficult news. As part of that, if you are just starting your work day, please feel free to work from home today.
U.S. plans to stop buying Covid shots in the fall. What that means
A pharmacist delivers a COVID-19 booster dose at a Chicago CVS store in October.
Antonio Perez | Tribune News Service | Getty Images
The U.S. will stop buying Covid shots at reduced price for the entire country and shift vaccine distribution to the private market as soon as early fall, shifting the cost to U.S. insurers and uninsured Americans who stand to lose access to the free vaccines.
Dr. Ashish Jha, the White House Covid response coordinator, said in an an interview with UCSF Department of Medicine on Thursday that the shift to a private market will happen over the summer or early fall, though no exact date has been set.
A senior official with the Health and Human Services Department told CNBC the fall would be a natural time to transition to a private market, particularly if the Food and Drug Administration selects a new Covid strain for the vaccines and asks the manufacturers to produce updated shots ahead of the respiratory virus season.
For the past two years, the U.S. has bought the vaccines directly from Pfizer and Moderna at an average price of about $21 per dose, according to the Kaiser Family Foundation.
The federal government has required pharmacies, doctor's offices and hospitals to provide these shots for free to everyone regardless of their insurance status.
If you have health insurance
When the federal Covid vaccination program ends, the shots will remain free for people who have health insurance due to requirements under the Affordable Care Act.
But uninsured adults may have to pay for their immunizations when Pfizer and Moderna start selling the shots on the private market and the current federal stockpile runs out. There is a federal program to provide free vaccines to children whose families or caretakers can't afford the shots.
Jha said on Tuesday the planned switch is not tied to the end of the Covid public health emergency in May.
"The end of the PHE does NOT mean people will suddenly not be able to get the vaccines and treatments they need," Jha wrote in a Twitter thread on Tuesday.
When the federal government no longer buys vaccines at a discount for the entire nation, individual health-care providers will purchase the shots from the vaccine makers at a higher price.
Moderna CEO Stephane Bancel told CNBC last month that the company is preparing to sell the vaccines on the private market as early as this fall. Pfizer CEO Albert Bourla told investors during the company's earnings call this week that he is preparing for the vaccines to go commercial in the second half of the year.
Pfizer and Moderna have said they are considering hiking the price of the vaccines to somewhere around $110 to $130 per dose once the U.S. government pulls out of the vaccine program.
If you're uninsured
"If you're uninsured, then you might be faced with the full cost," said Cynthia Cox, an expert on the Affordable Care Act at the Kaiser Family Foundation.
But the U.S. still has a substantial stockpile of free vaccines left. The Biden administration ordered 171 million omicron boosters last year. About 51 million boosters have been administered so far, according to the Centers for Disease Control and Prevention.
The uninsured will continue to have access to these 120 million doses for free, but it's unclear how long the supply will last.
"With the supply we have of vaccines and antivirals, we don't think we're going to be in a state of precipitous transition to drop this on market partners," the HHS official said.
Although the vaccine makers are preparing to sell shots on the private market later this year, it's possible that the federal stockpile of free shots could last longer than that because booster uptake has been low, Cox said.
"Everyone in the U.S. regardless of their citizenship status or their insurance status is able to get a free vaccine as long as this federal stockpile lasts," Cox said.
Sen. Bernie Sanders, I-Vt., slammed the vaccine price hike in a letter to Moderna's CEO last month. Sanders, who chairs the Senate health committee, said the price hike would cost taxpayers billions via its impact on Medicaid and Medicare's budgets.
"Perhaps most significantly, the quadrupling of prices will make the vaccine unavailable for millions of uninsured and underinsured Americans who will not be able to afford it," Sanders said. "How many of these Americans will die from Covid-19 as a result of limited access to these lifesaving vaccines?"
Jha said this week that the Biden administration is committed to helping the uninsured access Covid shots and treatments.
"We are creating a whole separate set of efforts for the uninsured because the uninsured, of course, will not be able to get vaccines for free and treatments for free under the regular insurance system by definition," Jha said Thursday. "We are working on a plan on that."
The HHS official said one tool the federal government plans to use is a program called Section 317 that provides funding to procure and administer shots to uninsured adults at no cost.
ACA requirements
But for the overwhelming majority of people with private insurance, the Affordable Care Act will cover the cost of the vaccines. Under the ACA, private health insurance is required to cover all immunizations recommended by the CDC at no cost to the consumer.
Medicare would cover the shots for seniors, who are the most vulnerable to the virus, and lower-income people could get the vaccine through Medicaid.
There may be a small number of legacy private health insurance plans from before the ACA that are not required to cover Covid vaccines, Cox said. The HHS official said most of those plans will likely pay for the shots.
In addition, some short-term insurance policies might not pay for the vaccines, Cox said. These plans were expanded during the Trump administration and aren't required to comply with the ACA.
The ACA also allows private insurance to limit vaccine coverage to in-network providers, Cox said. People who have grown accustomed to getting vaccinated at any pharmacy during the pandemic might have to go to a specific drugstore in the future to get a free shot, she said.
Consumers could also see their health insurance premiums increase if Pfizer and Moderna hike the price of the shots, Cox said.
Paxlovid may not be free
Some patients, depending on their insurance policy, will also probably have to pay for Pfizer's antiviral pill Paxlovid in the future. Unlike preventive services such as vaccines, the ACA does not require insurance to cover treatments.
Bourla told market analysts this week that Pfizer expects to start selling Paxlovid through the private market at commercial prices in the second half of 2023.
Pfizer has not announced how much the antiviral will cost once it goes commercial. The federal government is paying about $530 for a five-day treatment course. It's unclear how much patients will have to pay out of pocket and how much of the price insurance will cover.
Dawn O'Connell, who heads the federal office responsible for the U.S. stockpile, said last August that the Health and Human Services Department expected to run out of Paxlovid by mid-2023.
Jha said on Tuesday that there are still millions of doses of Paxlovid and omicron boosters in the U.S. stockpile. "They will continue to be available for free to all Americans who need them," Jha said of the remaining federal supply.
Axis Bank exposure to Adani Group 'comfortable', only 0.94% of its net advances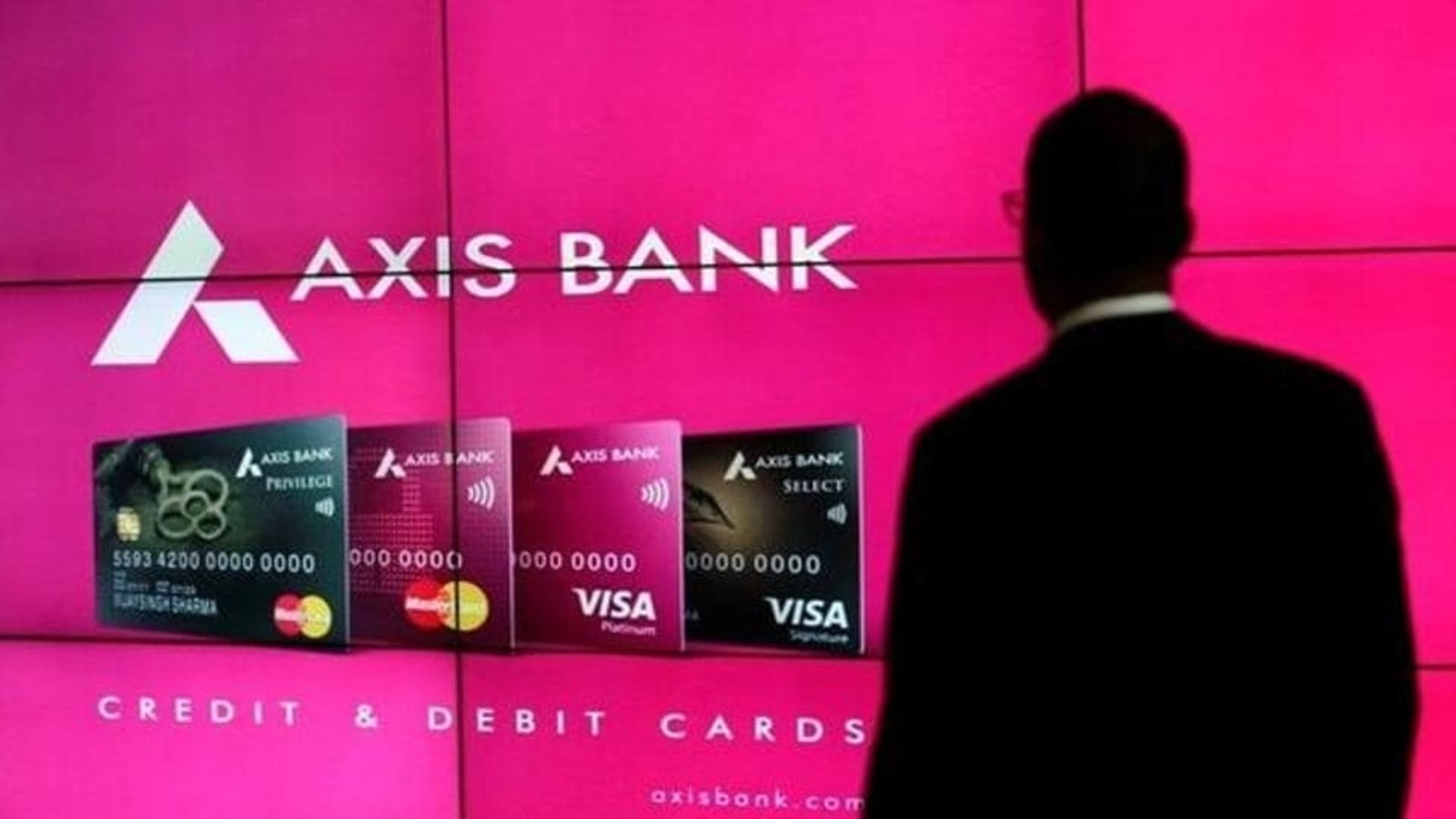 Reuters | | Posted by Singh Rahul Sunilkumar
Axis Bank on Saturday said its exposure to Adani Group entities stood at 0.94% of its net advances on December 31, adding that it remained comfortable with its exposure. Read: How Adani's $58 billion wipeout in 6 days fares vs Bankman-Fried's wealth loss
"Our exposure to Adani Group is primarily t o the operating companies in the Ports, Transmission, Power, Gas Distribution, Roads, Airports etc," the bank said.
The Adani Group, led by billionaire Gautam Adani, is reeling from a U.S. short-seller's scathing report in January that has cratered its shares, prompted calls from opposition lawmakers for a wider probe and the central bank to check on banks' exposure to the conglomerate. ALSO READ: Axis Bank Q3 result: Profit jumps 62% to ₹5,853 cr
State Bank of India, the country's largest lender, said on Friday it has no concerns so far regarding its exposure to the Adani Group and that any further financing to the conglomerate's projects would be "evaluated on its own merit".
SBI's total exposure to the conglomerate was 0.9% of its total loan book, or around 270 billion rupees ($3.30 billion), the bank's Chairman Dinesh Kumar Khara said.
The crisis at Adani Group was triggered by last month's report by Hindenburg Research that accused the conglomerate of stock manipulation and unsustainable debt. Adani Group has rejected the criticism and denied wrongdoing in detailed rebuttals.
Inside Relativity Space's monster factory 3D-printing reusable rockets
The exterior of "The Wormhole" factory.
Relativity Space
LONG BEACH, California – It was a few days into the new year yet Relativity Space's factory was anything but quiet, a din of activity with massive 3D printers humming and the clanging of construction ringing out.
Now about eight years on from its founding, Relativity continues to grow as it pursues a novel way of manufacturing rockets out of mostly 3D-printed structures and parts. Relativity believes that its approach will make building orbital-class rockets much faster than traditional methods, requiring thousands less parts and enabling changes to be made via software — aiming to create rockets from raw materials in as little as 60 days.
The company has raised over $1.3 billion in capital to date and continues to expand its footprint, including the addition of more than 150 acres at NASA's rocket engine testing center in Mississippi. Relativity was named to CNBC's Disruptor 50 last year.
Sign up here to receive weekly editions of CNBC's Investing in Space newsletter.
The company's first rocket, known Terran 1, is currently in the final stages of preparation for its inaugural launch from Cape Canaveral in Florida. That rocket was built in "The Portal," the 120,000-square-foot factory the company built in Long Beach.
The inside of "The Wormhole" factory in Long Beach, California.
Relativity Space
But earlier this month CNBC took a look inside "The Wormhole:" The more than one-million square foot facility where Boeing previously built C-17 aircraft is where Relativity now is filling in with machinery and building its larger, reusable line of Terran R rockets.
"I actually tried to kill this project several times," Relativity CEO and co-founder Tim Ellis told CNBC, gesturing to one of the company's newest additive manufacturing machines – this one given an internal codename "Reaper," in reference to the StarCraft games — which marks the fourth generation of the company's Stargate printers.
A closeup look at one of the company's "Reaper" printers at work.
Relativity Space
Unlike Relativity's prior Stargate generations, which printed vertically, the fourth generation ones building the main structures of Terran R are printing horizontally. Ellis emphasized the change allows its printers to manufacture seven times faster than the third generation, and have been tested at speeds up to 12 times faster.
The scale of one of the Stargate "Reaper" printers.
Relativity Space
"[Printing horizontally] seems very counterintuitive, but it ends up enabling a certain change in the physics of the printhead which is then much, much faster," Ellis said.
A pair of the company's "Reaper" 3D-printers.
Relativity Space
So far, the company is utilizing about a third of the cavernous former Boeing facility, where Ellis said Relativity has room for about a dozen printers that can produce Terran R rockets at a pace of "several a year."
For 2023, Relativity is focused on getting Terran 1 to orbit, to prove its approach works, as well as demonstrate how "fast we can progress the additive technology," Ellis said.
"Given the overall economy, we're obviously being very scrappy still, and making sure we're delivering results," he added.
The company's Terran 1 rocket stands on its launchpad at LC-16 in Cape Canaveral, Florida ahead of the inaugural launch attempt.
Trevor Mahlmann / Relativity Space
Correction: A previous of this story misstated the speed the company's 3D-printers had been tested.