India's green light to Chinese suppliers boosts Apple efforts of diversification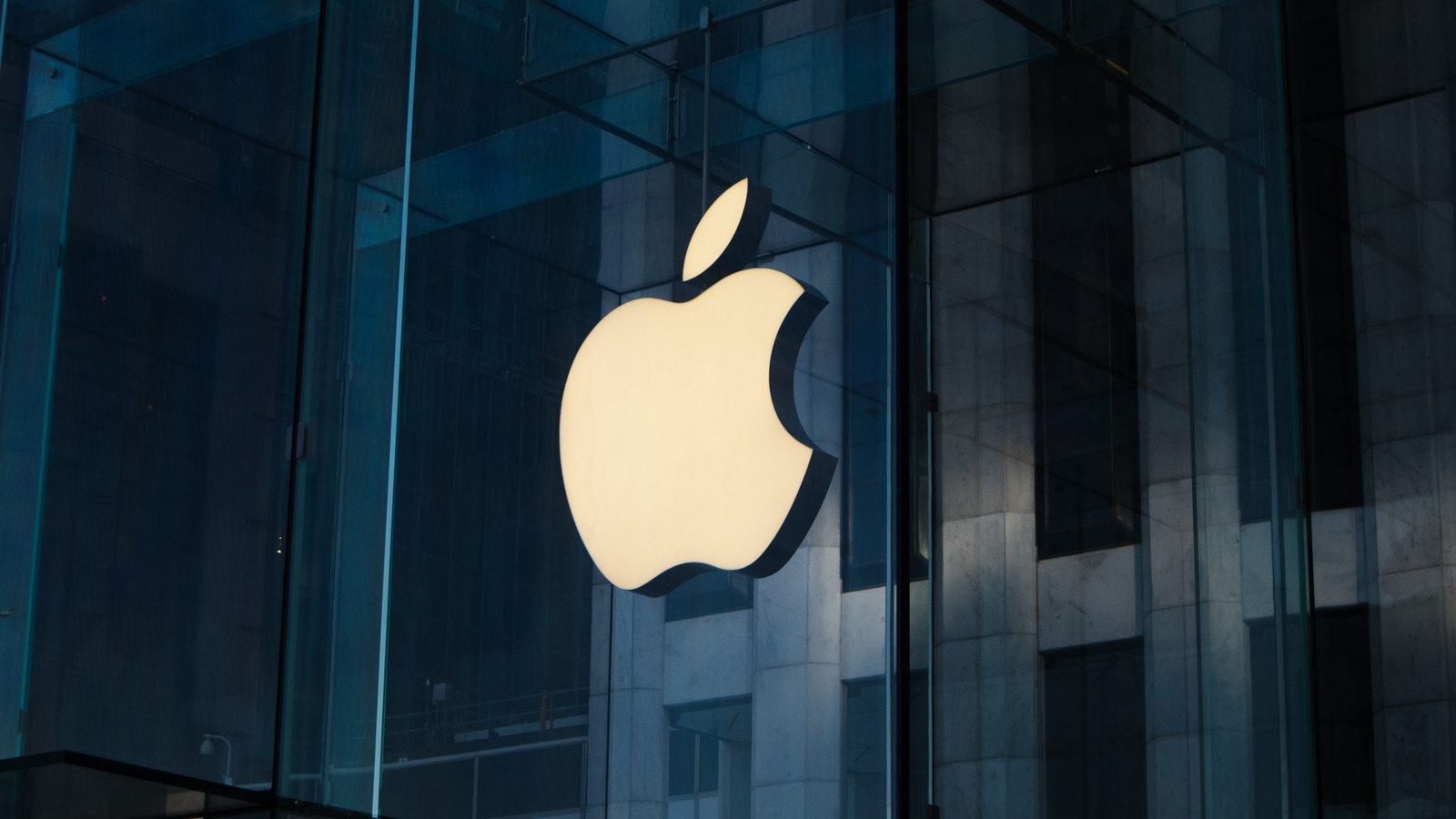 More than a dozen of Apple Inc.'s Chinese suppliers are receiving initial clearance by India to expand in the country, helping the tech giant's efforts to diversify its assembly network beyond China.
AirPods and iPhone assembler Luxshare Precision Industry Co. and a unit of lensmaker Sunny Optical Technology Group Co. are among the companies gaining approval, people familiar with the matter said, asking not to be named because the permits aren't public. The clearances from key Indian ministries are a step toward full approval for expansion in India, and the companies will still likely to be required to find local Indian joint venture partners, the people said.
Apple and other US electronics brands are seeking to reduce their reliance on China after trade restrictions and Covid-related production disruptions laid bare the risks of too much concentration in one country. The clearances signal that India is allowing more Chinese companies in to build out its tech manufacturing sector, even as political tensions between the Asian neighbours have intensified.
ALSO READ: Apple supplier Foxconn replaces iPhone business chief: Report
Prime Minister Narendra Modi has made it a national priority to grow India's manufacturing sector, providing financial incentives and government support for companies' expansion projects. Apple has played a central role in that effort, with partners such as Hon Hai Precision Industry Co. producing more iPhones in the country for the latest generation than ever before.
About 14 suppliers are receiving green light from India, after Apple named them as companies whose services it needs to increase its presence in India, the people said. While the vast majority of Apple products are still assembled in China, the company has in recent years started making more of them in India through Taiwanese partners.
Representatives for Luxshare, Sunny Optical, Apple and India's technology ministry didn't respond to emails seeking comments.
ALSO READ: Best US company to work for revealed, and it's not Apple or Google | See list
Cupertino, California-based Apple wields tight control over its supply chain that comprises hundreds of component makers. Some Indian companies, such as the Tata Group, already provide Apple with parts, and the country is pushing to add more local providers into the supply chain to boost and diversify its electronics industry. Joint ventures with Chinese component makers are a way of achieving that.
India largely cut off Chinese companies from its tech economy after the countries' troops clashed violently on their long-disputed border in 2020, leading to at least 20 deaths on the Indian side. The incident sent anti-China business sentiment soaring in the country.
Since then, India has banned apps of Alibaba Group Holding Ltd., Tencent Holdings Ltd. and ByteDance Ltd., and raided, probed and penalized a raft of other Chinese tech companies from phone makers to fintech service providers. It has tightened rules that forbid companies from bordering countries from entering without government consent, and Chinese companies have missed out on state incentives to tech manufacturers.
ALSO READ: Apple begins hiring employees for retail stores in India: Report
Meanwhile India has been steadily ramping up local assembly of smartphones, allowing Taiwanese manufacturers Hon Hai, Wistron Corp. and Pegatron Corp. to set up plants. But the absence of crucial component makers close to their operations has limited the domestic industry's growth.
While India is now approving several Chinese suppliers' expansion in the country, some are still getting rejected, the people said. Apple submitted a list of about 17 suppliers to Indian authorities, and a few of them were turned down, at least one because of direct ties to the Chinese government, one of the people said.
Han's Laser Technology Industry Group Co. and Shenzhen YUTO Packaging Technology Co. are among those being cleared, the people said.
'Rationalise corporate tax rates': US group's appeal to govt ahead of budget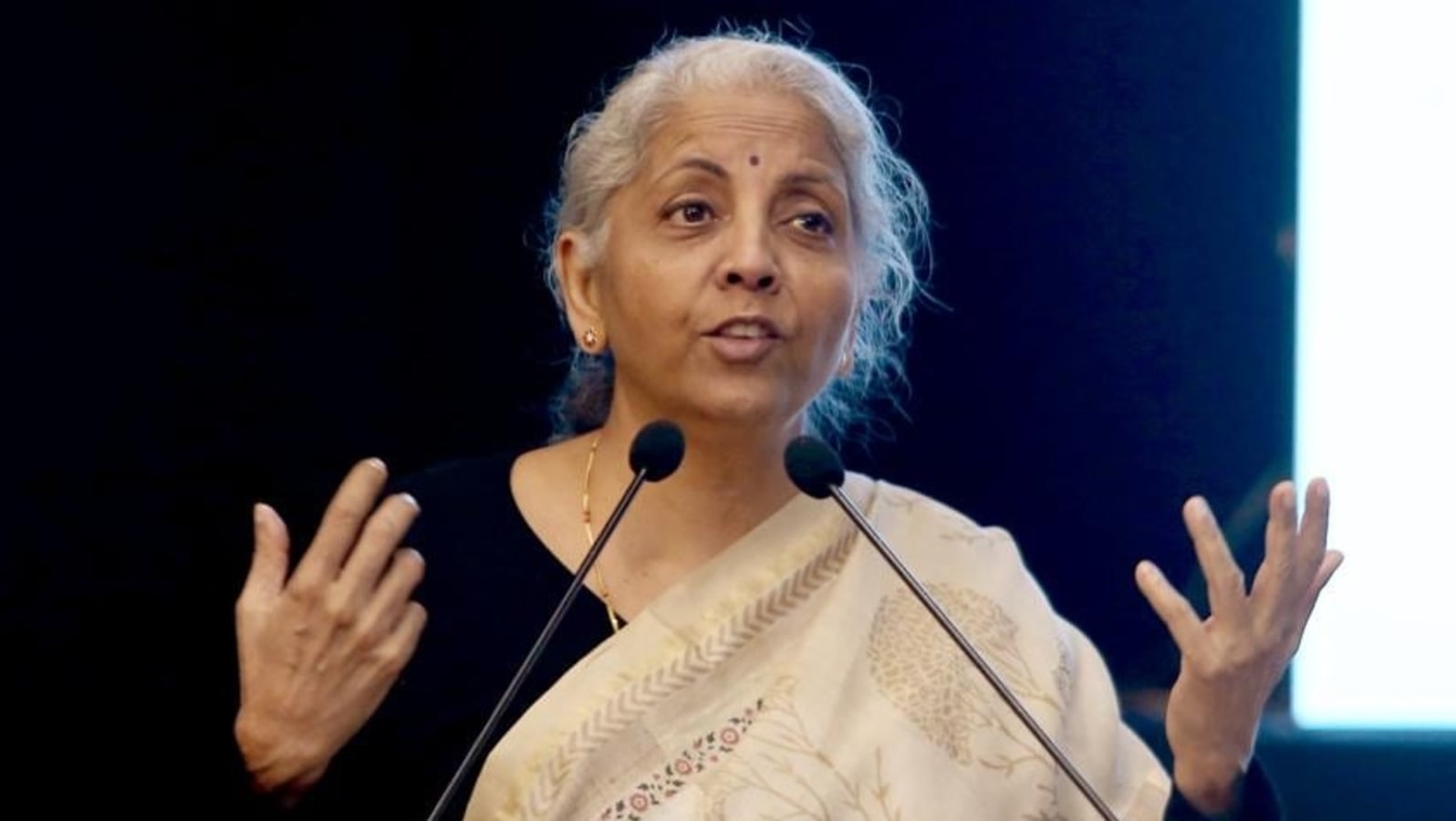 Ahead of the annual budget presentation, an India-centric top US strategic and business advocacy group has urged Union Finance Minister Nirmala Sitharaman to simplify and rationalise direct and indirect taxation system in India, a move it believes would increase the confidence of global investors and yield greater foreign direct investment.
Click here for full coverage of Union budget 2023
Direct taxes can be in the form of income tax, capital gains tax or securities transaction tax, while indirect taxes such as GST, Customs Duty or VAT are levied on all end-consumers to buy any goods or services.
"Rationalise corporate tax rates for foreign companies," said the US-India Strategic and Partnership Forum (USISPF) in its submission to the finance ministry ahead of the annual budget presentations on February 1. It said that the rate for foreign companies, including banks be reduced to bring parity and sought to rationalise tax for new manufacturing companies.
Urging India to simplify capital gain tax reforms, USISPF sought harmonising holding periods and rates of different instruments.
"Reiterate India's commitment to the global tax deal," it said and urged the Union Finance Minister to extend the concessional tax regime to Foreign Portfolio Investment (FPI) from investment in securities.
USISPF has also suggested tax incentives to specific sectors like renewable energy and R&D investment in the health sector.
Among the Forum's recommendations include advocating for a stable and predictable tax environment, improving the ease of doing business environment, rationalisation of the cost of doing business, and rationalisation of tax rates and tariffs.
On indirect taxes, the USISPF sought clarification on customs duty exemptions provided to oil and natural gas companies, reduction in customs duty rates for x-ray machines from 10 per cent to 7.5 per cent and providing customs duty exemption on all items imported by specified research and development units.
USISPF urged the finance minister to roll back the customs duty increase on nutritional products considering the importance and significance of the product and encourage the availability of scientifically designed nutritional food in India.
Among its recommendations on customs tariffs and duties and customs, processes include addressing ambiguities in the customs tariff act on telecom products, an extension of concessional customs duty to advanced biofuel projects and strengthening the process on the ground with respect to trade facilitation schemes like CAROTAR and Faceless Assessment.
LIC doubles down on Adani amid Hindenburg's fraud claims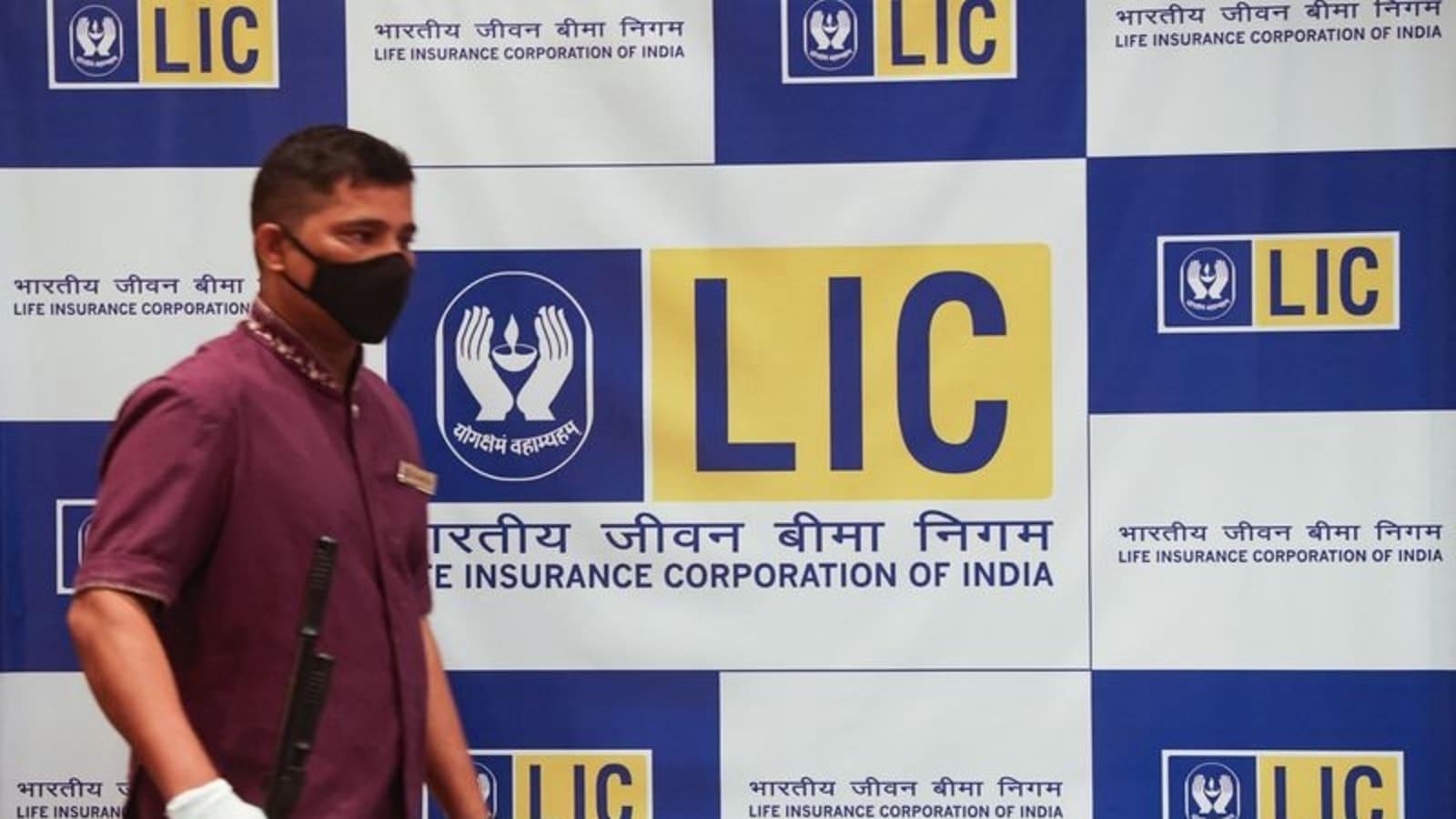 India's largest life insurer is plowing more money into Gautam Adani's flagship unit, undeterred by a short seller's fraud allegations that wiped out more than $50 billion of the conglomerate's market value in two sessions. State-controlled Life Insurance Corp. of India is spending about 3 billion rupees ($37 million) as an anchor investor in a $2.5 billion new share sale by Adani Enterprises Ltd., according to a filing. The investment would add to its current holding of 4.23%.
Also Read | LIC, SBI savings at risk amid Hindenburg vs Adani? Here's what banks said
LIC's investment signaled its vote of confidence in Asia's richest man and his beleaguered group on Jan. 25, which is facing its toughest test yet after US-based Hindenburg Research in its report earlier this week characterized its meteoric rise as "the largest con in corporate history." LIC is among 33 institutional investors coming in as anchors in the FPO, along with names such as Abu Dhabi Investment Authority and Al Mehwar Commercial Investments LLC.
While the amount Mumbai-based LIC is investing is relatively tiny — considering it has almost 43 trillion rupees of assets under management at LIC — it marks a contrarian position to other domestic financial institutions that have little to no Adani investments. It also comes in the face of a contagion that hit stocks exposed to Adani Group, including LIC that plunged the most in more than a month on Friday in Mumbai.
"LIC thinks contrarian," said Arun Kejriwal, founder of Kejriwal Research & Investment. "It has always minted money whenever there is market volatility. It doesn't receive money for short duration. It acts as long-only fund."
Also Read | Gautam Adani: Asia's richest man in the eye of a storm
An email and text messages sent to the LIC chairman seeking comments on its Adani Group investments were not immediately answered.
With over 250 million policy holders across India and assets under management as large as the nation's mutual fund industry, LIC is among India's systemically most important institutions. Its exposure to the Adani Group, known to be closely aligned to Prime Minister Narendra Modi's development goals, is also symbolic of the tycoon's political clout.
LIC is an investor in five Adani companies, with stakes ranging from 1% to 9% that was worth a total of 722.68 billion rupees on Jan. 24 — just before the Hindenburg report was published.
No other Indian insurance company has any significant holding, as per December 2022 data filed with stock exchanges. Most mutual funds have largely stayed away from the group, despite some wild rallies seen by some of the stocks. Adani Enterprises for instance, surged over 1,900% in the last five years, trumping even the likes of Elon Musk's Tesla Inc.
The high exposure of state-backed financial institutions "has implications for financial stability" and for the millions of Indians "whose savings are stewarded by these pillars of the financial system," Jairam Ramesh, a lawmaker with the opposition Indian National Congress party, said in a statement Friday.
Adding Weight
The sell off triggered by Hindenburg's report may now be adding more weight to such concerns. The rout deepened Thursday, with some units like Adani Green Energy Ltd. and Adani Total Gas Ltd. tumbling by their daily limit of 20%. Adani Enterprises fell 19%.
The short seller has alleged that Adani Group was involved in "brazen" market manipulation, accounting fraud, used offshore shells for money laundering and siphoned from listed companies. The conglomerate has dismissed the report as "a malicious combination of selective misinformation and stale, baseless and discredited allegations." It said it's also exploring legal action.
Last week, Adani Group Chief Financial Officer Jugeshinder Singh acknowledged the lack of interest shown by domestic institutional investors.
"We understand mutual funds missed Adani growth stock rally," he said at a press briefing. "We should have communicated to mutual funds."
LIC, SBI savings at risk amid Hindenburg vs Adani? Here's what banks said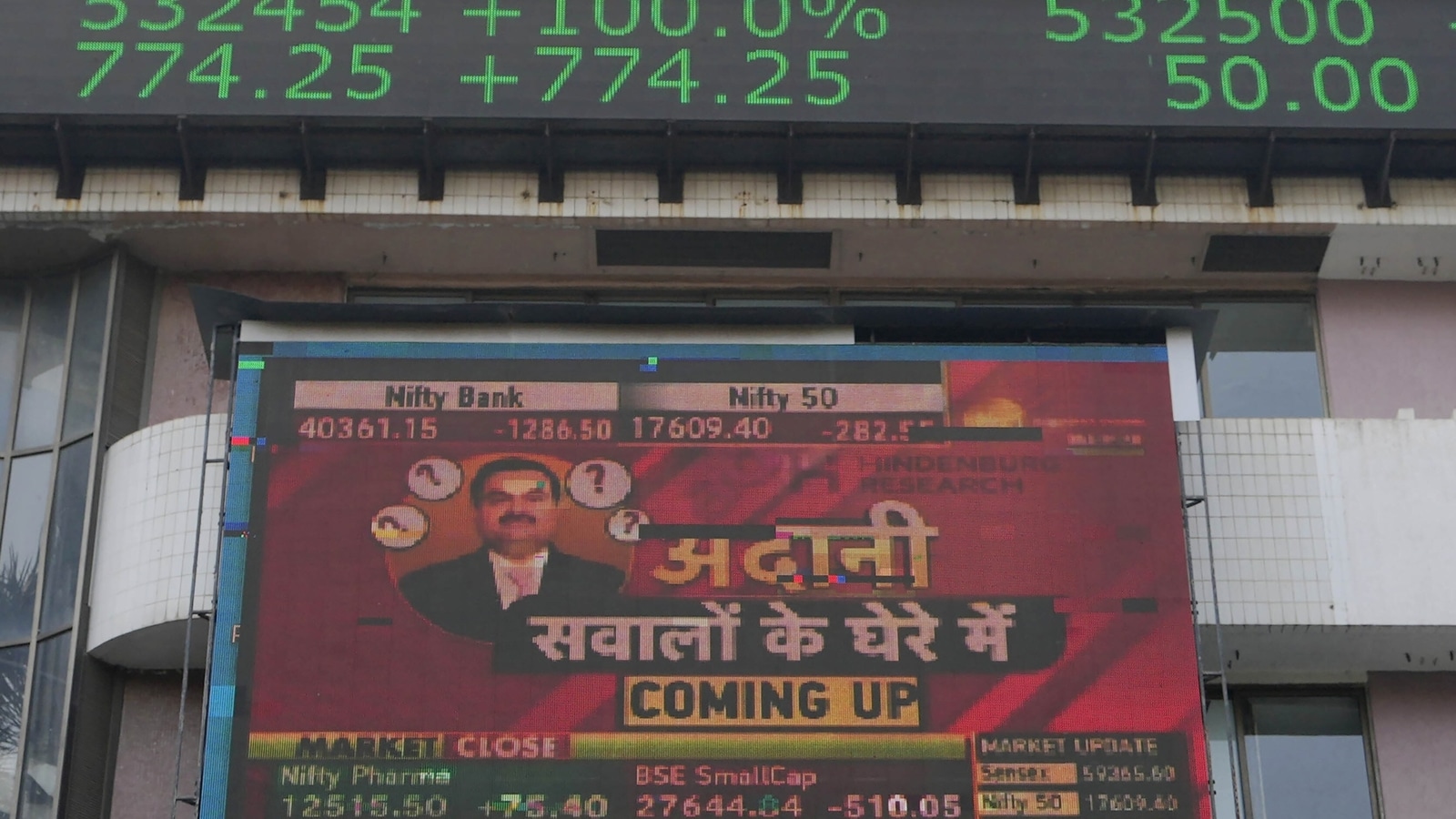 As the shares of Indian billionaire Gautam Adani faced a bloodbath on Friday following a report by a US investment firm claiming it had committed "brazen" corporate fraud, concerns have been raised over its implications for financial stability and savings of crores of Indians in financial institutions such as Life Insurance Corporation (LIC) and State Bank of India (SBI).
The Congress party called for an investigation into the allegations made by Hindenburg Research and said it may have exposed India's financial system to systemic risks "through the liberal investments in the Adani Group made by strategic state entities like LIC, SBI and other public sector banks".
Jairam Ramesh, Congress general secretary in charge of communications, said in a statement that the Hindenburg report demands a response from the Congress party since the Adani Group is "no ordinary conglomerate" and has been "closely identified with Prime Minister Narendra Modi since the time he was Chief Minister of Gujarat."
"Furthermore the high exposure of financial institutions such as the Life Insurance Company of India (LIC) and the State Bank of India (SBI) to the Adani Group has implications for financial stability and for the crores of Indians whose savings are stewarded by these pillars of the financial system (sic)," Ramesh said.
"These institutions have liberally financed the Adani Group even as their private sector counterparts have chosen to avoid investing because of concerns over corporate governance and indebtedness. As much as 8 per cent of LIC's equity assets under management, amounting to a gigantic sum of ₹74,000 crore, is in Adani companies and comprise its second-largest holding," the statement added.
Also Read | For Hindenburg Research, Adani Group is a man-made disaster in the making
CPI(M) leader Sitaram Yechury said if the allegations are proven correct it will "destroy lives of crores of Indians who park lifelong savings in LIC & SBI."
As Friday witnessed a sharp fall in shares of group companies and the lenders that have exposure to it, some of India's leading public sector banks said their exposure to the Adani Group was within the limits prescribed by the Reserve Bank of India. RBI allows for no more than 25% of a bank's available eligible capital base to be exposed to any one group of connected companies.
"There is nothing alarming about our Adani exposure and we don't have any concerns as of now," Dinesh Kumar Khara, chairman of country's largest lender State Bank of India, told Reuters.
Khara said the Adani Group hadn't raised any funding from SBI in the recent past and that the bank would take a "prudent call" on any funding request from them in the near future, reported Reuters.
SBI has reached out to the company for clarification and the board will take any decision on the bank's exposure to the group only after that, reported Reuters quoting an unnamed official.
An official at the state-run Bank of India said the loans to the Adani group were within permissible limits.
"Our exposure to the Adani Group is below the large exposure framework of the Reserve Bank of India," Reuters quoted an unnamed executive at the Bank of India as saying.
"Till last month, the Adani Group's interest payment on loans has been intact."
Bank executives at two other private lenders said that they were not yet in "panic mode" but being watchful, according to the report.
The Adani Group comprises the flagship Adani Enterprises Ltd, as well as Adani Ports and Special Economic Zone Ltd, Adani Power Ltd, Adani Green Energy Ltd and Adani Transmission Ltd.
The ports-to-energy conglomerate said it was exploring legal action against Hindenburg Research calling the report "maliciously mischievous". Hindenburg responded that Adani had ducked the issues its research had raised and instead resorted to "bluster and threats".
"If Adani is serious, it should also file suit in the US," the firm said in a statement. "We have a long list of documents we would demand in a legal discovery process."
(With inputs from Reuters)