India's Russian oil imports highest ever, makes up for 25% of all oil import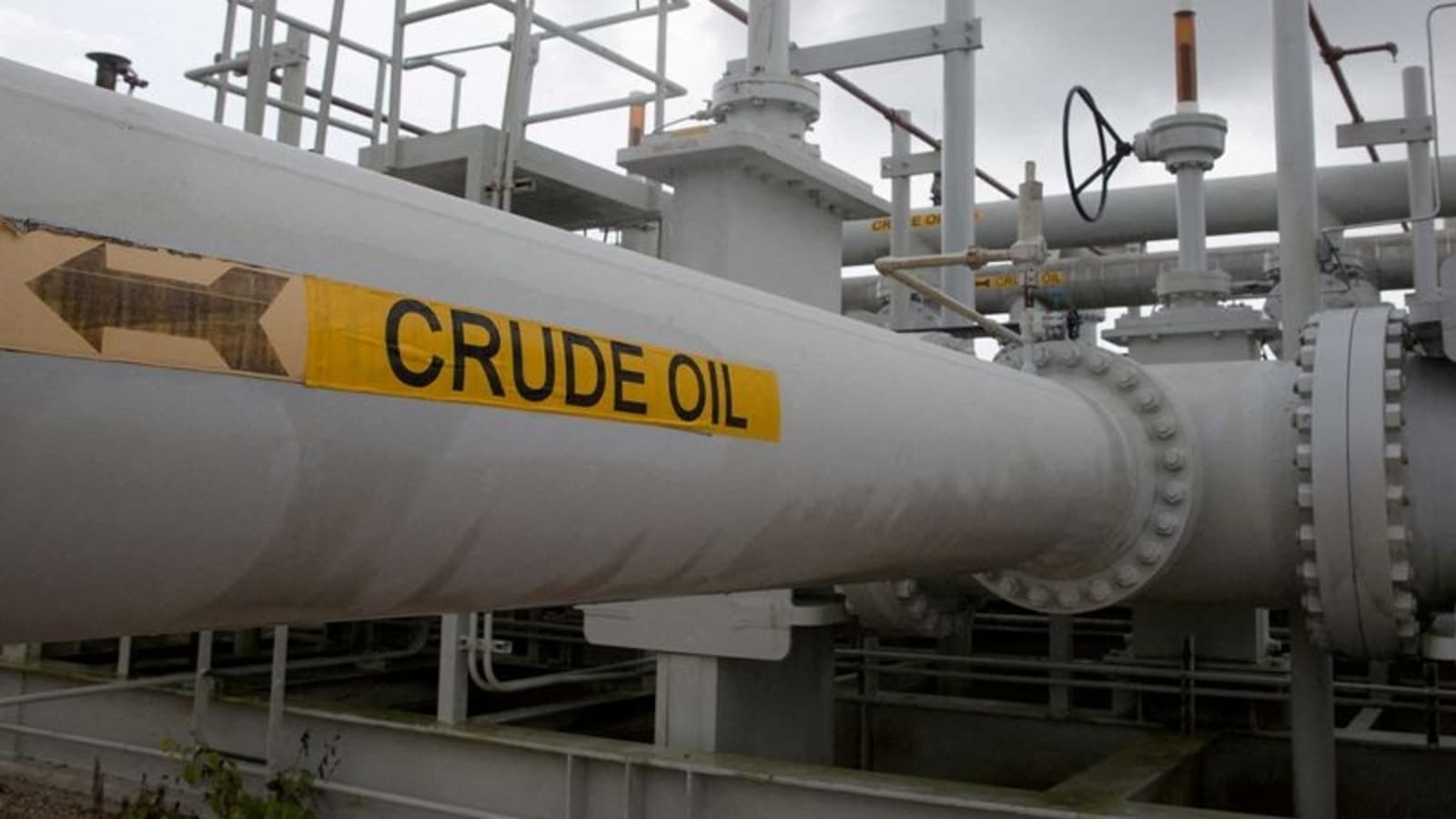 India's import of crude oil from Russia increased further in December 2022, topping 1 million barrels per day for the first time ever as Moscow remained its top oil supper for the third month in a row, according to data from energy cargo tracker Vortexa.
Russia, which made up for just 0.2 per cent of all crude oil India imported in the year to March 31, 2022, supplied 1.19 million bpd in December.
This was higher than 909,403 bpd crude oil India imported from Russia in November and 935,556 bpd in October 2022. The previous record for most crude oil imports from Russia was in June 2022 when India bought 942,694 bpd, according to Vortexa.
Russia, which in October 2022 for the first time surpassed traditional sellers Iraq and Saudi Arabia to take the No.1 spot, now makes up for 25 per cent of all oil imported by India.
The imports peaked as a price cap was agreed upon by the EU on Russian seaborne oil. Russian oil is available at much lower than USD 60 per barrel cap agreed, industry sources said.
India is the world's third-largest oil-consuming and importing nation. It imports 85 per cent of its crude oil needs. Crude oil is converted into fuels like petrol and diesel at refineries.
According to Vortexa, an energy intelligence firm, India imported 803,228 bpd of oil from Iraq in December and 718,357 bpd from Saudi Arabia. The United Arab Emirates overtook the US to become India's fourth largest supplier, selling 323,811 bpd oil in December 2022. The United States supplied 322,015 bpd, down from 405,525 bpd in November 2022.
India's appetite for Russian oil swelled ever since it started trading on discount as the West shunned it to punish Moscow for its invasion of Ukraine.
According to S&P Global Commodity Insights, India is aiming to pursue an oil import policy that will witness robust inflows from both the US and Russia in the foreseeable future, while stepping up efforts to diversify the crude basket even further to cushion the impact of any supply shock going ahead.
"Although the Russia-Ukraine war has given an opportunity to the country's refiners to bring in plentiful volumes of crude at discounted rates from the largest non-OPEC supplier, but that has not led to a fall in market share of the US, as India looks to bolster its energy ties with Washington," it said.
Prior to the Russia-Ukraine conflict, more than 60 per cent of the Indian crude basket was made up of Middle Eastern crudes, with the remainder made up of North American crudes at around 14 per cent, West African crudes at around 12 per cent, and Latin American crudes at around 5 per cent, with Russian grades accounting for only about 2 per cent.
Since the war began, West African crudes have become more expensive for Indian refiners because they are mostly Brent-linked and are being pulled in by European refineries that are running low on Russian crudes.
According to S&P Global data, the share of US crude in the Indian crude basket increased from 5-6 per cent in April to around 10 per cent in November last year. In the last quarter of 2022, the US displaced Kuwait to become the fifth-largest oil supplier to India.
As per Vortexa, India imported just 36,255 barrels per day of crude oil from Russia in December 2021, compared to 1.05 million bpd from Iraq and 9,52,625 bpd from Saudi Arabia.
There were no imports from Russia in the following two months, but they resumed in March 2022, soon after the Ukraine war broke out in late February.
ALSO READ: India can buy as much Russian oil as it wants, outside price cap, says US
India imported 68,600 bpd of Russian oil in March 2022, which increased to 266,617 bpd in the following month and reached the previous peak of 942,694 bpd in June 2022. But in June 2022, Iraq was India's top supplier with 1.04 million bpd of oil. Russia, in that month, became India's second-biggest supplier.
Imports dipped marginally in the following two months. They stood at 876,396 bpd in September 2022 before rising to 935,556 bpd in October, according to Vortexa.
The Indian government has been vehemently defending its trade with Russia, saying it has to source oil from where it is the cheapest.
The government has previously indicated that oil companies will continue to buy oil from Russia outside the price cap.
External Affairs Minister S Jaishankar on December 7 told the Rajya Sabha that Indian refiners will continue to look for the best deals in the interest of the country.
"We do not ask our companies to buy Russian oil. We ask our companies to buy oil (based on) what is the best option that they can get. Now, it depends on what the market throws up," he had said while replying to clarifications sought by MPs on his suo moto statement on foreign policy.
ALSO READ: 'We don't ask our companies…': Jaishankar on India's purchases of Russian oil
The companies will go after sources that are more competitive, Jaishankar had added.
"Please do understand it's not just we buy oil from one country. We buy oil from multiple sources, but it is a sensible policy to go where we get the best deal in the interests of the Indian people, and that is exactly what we are trying to do," he had said.
The executive body of the European Union has asked its 27 member countries to cap the price of Russian oil at USD 60 a barrel as part of the West's attempt to squeeze Moscow's oil revenues and limit its ability to wage war in Ukraine while keeping global prices and supplies steady.
From December 5, 2022, western shipping and insurance companies are prohibited from handling Russian oil sold above the price cap.
However, ships loaded with Russian oil before December 5 and unloaded at their destination before January 19, will not be subject to the price cap.
A top government official said India can continue to buy Russian oil if it can send ships, cover insurance and devise a mode of payment.
Will the Budget boost consumption?
The budget has pinned its hopes on boosting personal disposable incomes rather than personal incomes by offering relief to the lowest and highest income earners in the income tax bracket. This policy, as is the case for most economic policy objectives of the current government, has been in the making for the past few years.
Let us cut through the economic jargon of personal income versus personal disposable income. A lot of saving decisions in India, especially by income tax payees, have been the result of a nudge from the income tax regime, which has traditionally allowed deduction of such payments from the taxable income thereby bringing down tax liability. Such payments include premium for life insurance policies, most of which in reality are small savings plans and many other heads such as house rent deduction or interest payments on housing loans. Tax saving is, in fact, a major driver behind low-ticket house purchases in India.
Also Read: Will the Budget nudge growth?
When the government introduced the new tax regime in 2020, it offered significantly lower tax rates to income tax payers, provided they were willing to let go of the exemptions offered. This year's budget has further lowered the tax rates in the new tax regime and announced that it will be the default regime for income tax payments. The only economic logic of such a policy will be that the government hopes that the amount not paid in taxes will now be spent by the taxpayers, thereby, giving a boost to private consumption.
By bringing down the marginal tax rate on the super-rich, the government is perhaps hoping to achieve two objectives. One, slow down the (not insignificant) exodus of the high net worth individuals to tax havens or low tax countries. And two, deploy the prime minister's political capital to nudge the rich to spend more in the domestic economy. The Prime Minister's appeals asking domestic tourists to spend on local artisanal products and the budget's reiteration of this appeal as well as announcing tied capital grants to promote state-level artisanal malls are moves in this direction.
Also Read: The Budgetary maths, explained via three numbers
Will this plan work? The long-term impact of dropping the nudge towards forced savings to save taxes will not be insignificant. The positive impact on consumption spending could increase further if the government eventually drops the old-tax regime completely.
Is there a problem with this kind of a strategy to boost consumption? At one level, there is. Almost 40% of India's Consumer Price Index (CPI) basket comprises of food items. This is basically a reflection of the fact that the average Indian household is still struggling to make ends meet and anyway spends most of its income. Only income growth can increase the consumption of this segment.
And at another level, there isn't. As consumer products marketers will vouch, much of consumption is driven by the middle- and upper-classes.
And to be sure, the government's answer to the criticism of the first part is that its formalisation push will increase incomes as well.
Will the Budget nudge growth?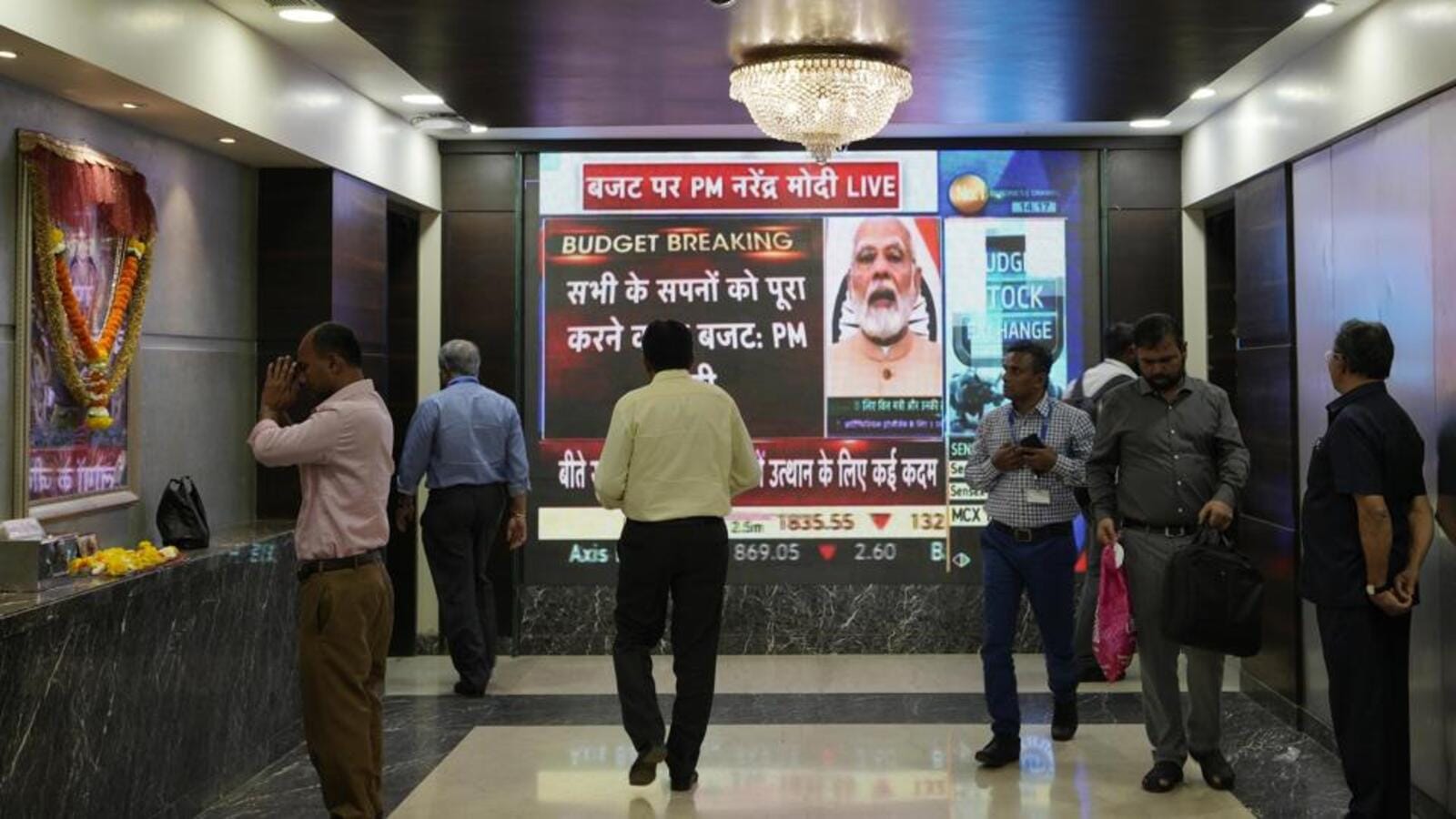 The one line answer to this question is: protecting macroeconomic stability and focusing on quality of spending. The other way to put this is that the Budget is not obsessed with giving an immediate (and artificial) boost to economic growth.
The context to this answer is that Indian economy is anyway expected to slow down in 2023-24 compared to 2022-23. Real GDP growth in 2022-23 is expected to be 7% and the Economic Survey has projected a baseline GDP growth of 6.5% for 2023-24. The upside in this growth moderation story is that India will continue to be the fastest-growing major economy in the world and it will be performing in line with its medium-term potential growth rate (IMF estimate) of 6%.
Perhaps this is what convinced the government that the best way to boost Indian economy's long-term prospects (its policymaking horizon is 2047 when India completes 100 years of independence) is to crowd in private investment by pump priming public investment. A research note by HSBC economists Pranjul Bhandari and Aayushi Chaudhary points that revenue-to-capex-expenditure ratio has fallen from 6.5 in the pre-pandemic years to a budgeted 3.5 in 2023-24. To be sure, the strategy, as of now, has not been as successful as the government expected it to be. The Economic Survey dropped a hint on this front when it emphasized that "private capex soon needs to take up the leadership role to put job creation on [the] fast track".
Almost all economists agree that India cannot achieve a sustained high growth trajectory without a manufacturing revolution. The flagship Production Linked Incentive (PLI) scheme to promote manufacturing has seen a gradual expansion, both in terms of allocation and sectors included. And this year's budget has tended to a common criticism by many economists about correcting the inverted duty structure to help the cause of manufacturing in India. It has brought down customs duties on key manufacturing inputs such as mobile phones and TV components. It is clear that the budgetary announcements and the government's overall policy direction are geared towards its efforts to take over some part of China's role in global supply chains.
Where does macroeconomic stability fit in the growth narrative of the budget? The global economy continues to face turbulent weather and it is bound to generate headwinds for the export engine of growth. India's economic policy has been extremely cautious in this milieu. The Reserve Bank of India has aggressively hiked rates to boost its inflation targeting credentials and the budget has reiterated its commitment to fiscal consolidation. By doing this, the government expects domestic headwinds (to growth) of such actions to be compensated by tail winds from a more favourable outlook by foreign capital, both of the greenfield (foreign direct investment) and financial (foreign portfolio investment) variety. This, the government is perhaps hoping, will help in replenishing India's foreign exchange reserves, maintaining the relative premium Indian equity markets enjoy vis-à-vis peers – the wealth effects of an adverse movement here can be significant now – and convince large investors that India's long-term macroeconomic stability is intact under the current regime.
Is there a weak link in this growth strategy? One could emerge if the impact of schemes such as PLIs is not significant enough to compensate for the loss in economic momentum from the informal sector of the economy which will put a squeeze on earnings for a huge majority of workers in the Indian economy. Add to this the fact that some of the consumption demand in 2022-23 was exhaustion of pent-up demand and the growth narrative of this year's budget could fall short of the required ballast from animal spirits of private capital which the government anticipates.
ChatGPT owner launches 'imperfect' tool to detect AI-generated text
OpenAI, the creator of the popular chatbot ChatGTP, has released a software tool to identify text generated by artificial intelligence, the company said in a blog post on Wednesday. ChatGPT is a free program that generates text in response to a prompt, including articles, essays, jokes and even poetry, which has gained wide popularity since its debut in November, while raising concerns about copyright and plagiarism.
The AI classifier, a language model trained on the dataset of pairs of human-written and AI-written text on the same topic, aims to distinguish text that is written by AI. It uses a variety of providers to address issues such as automated misinformation campaigns and academic dishonesty, the company said. In its public beta mode, OpenAI acknowledges the detection tool is very unreliable on texts under 1,000 characters, and AI-written text can be edited to trick the classifier.
"We're making this classifier publicly available to get feedback on whether imperfect tools like this one are useful," OpenAI said.
"We recognize that identifying AI-written text has been an important point of discussion among educators, and equally important is recognizing the limits and impacts of AI-generated text classifiers in the classroom."
Since ChatGPT debuted in November and gained wide popularity among millions of users, some of the largest U.S. school districts, including New York City, have banned the AI chatbot over concerns that students will use the text generator to cheat or plagiarize. Others have created third-party detection tools including GPTZeroX to help educators detect AI-generated text.
OpenAI said it is engaging with educators to discuss ChatGPT's capabilities and limitations and will continue to work on the detection of AI-generated text.
(Reporting by Krystal Hu in Toronto; Editing by Josie Kao)
This story has been published from a wire agency feed without modifications to the text.