Lenovo's new ThinkPad X1 Carbon stays true to its illustrious lineage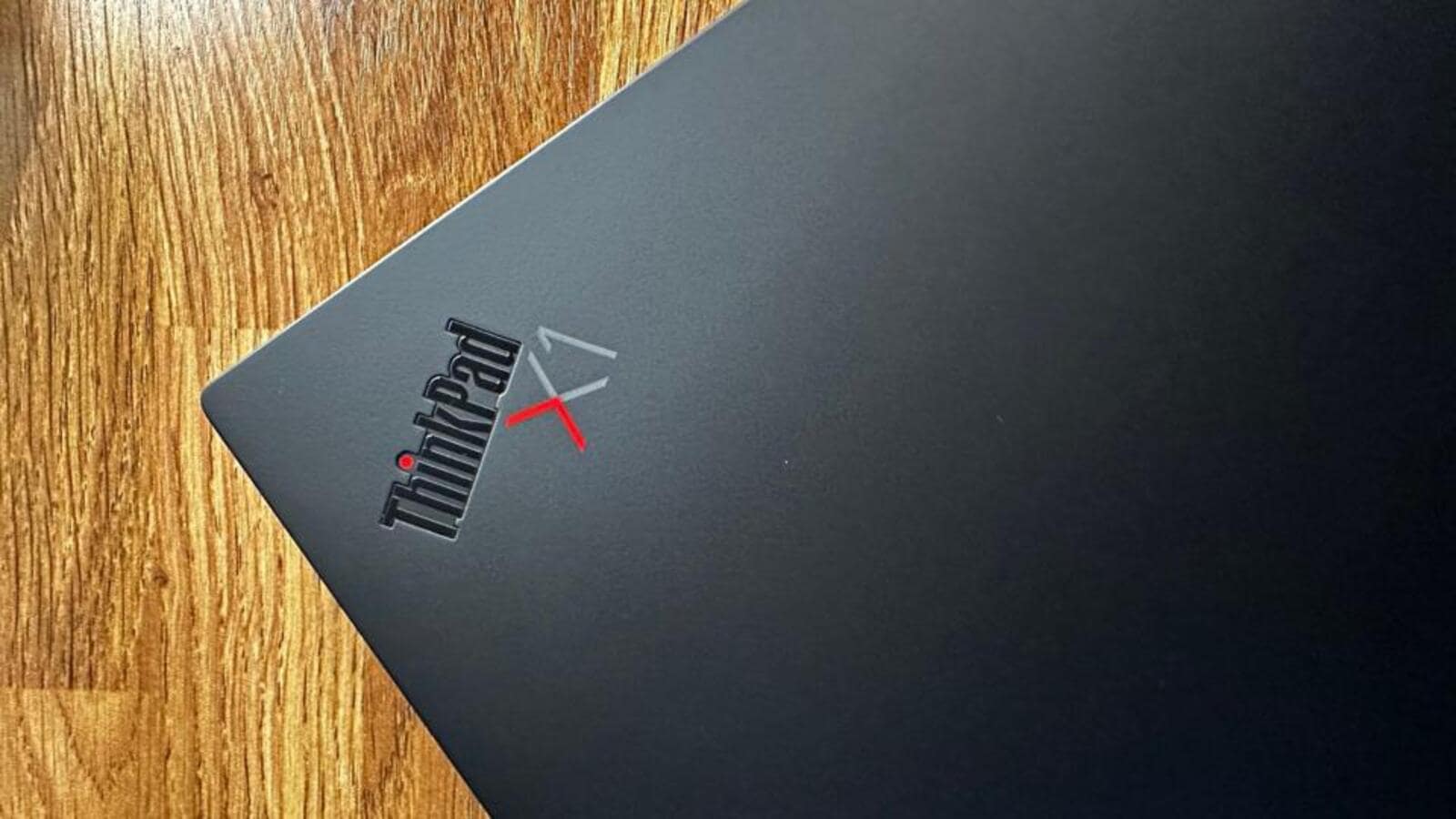 The Lenovo ThinkPad X1 Carbon is an old favourite. Now, consumers have found value even in its 10th version. This started out for business users, but over time has evolved for anyone who wants an ultraportable premium laptop. Therefore, a wider competition landscape now includes the HP Spectre series, Dell XPS 13 family and in some ways, Apple MacBooks as well.
The Lenovo ThinkPad X1 Carbon Gen 10 keeps the specs very similar to the Gen 9, and the ones that came out even further back in time. No surprises to look forward to. And there isn't new complexity to deal with. Matte black finish, generous use of robust yet lightweight carbon fiber and the no-compromise approach with the ports haven't changed.
In fact, Lenovo points out that the keyboard design (though specific keys have evolved over time, and so has the mechanism) has not changed in the last 30 years for ThinkPad laptops. Neither has the dot on the "i" of ThinkPad on the lid, which remains illuminated in case you've closed the lid but not shut down the laptop. Ruggedness, which is a ThinkPad's traditional personality definer, is better. Fine details.
What's most certainly changed is the underlying spec sheet, which defines the performance. Important to note there that Lenovo has wrapped a feature layer over Windows 11 to include new functionality such as fast charging for the battery, limiting the battery charge to around 80% to increase longevity and the Dolby Voice ambient noise cancellation that is nothing short of brilliant with blocking out the real-world noise for video calls.
Our observations about performance emerge from the combination of an Intel Core i7-1255U processor with 16GB RAM and a 512GB solid-state drive. These are, in case you've not identified just yet, the Alder Lake family chips. Unless you intend to stretch the ThinkPad X1 Carbon to the fullest with something like video encoding (which is possible, but a laptop isn't an ideal port of call for it), this laptop will not bear the weight of thermals stepping in to restrict performance at any stage.
Also Read:Lenovo Yoga Slim 7i Pro X constructs a new balance of power for slim laptops
For a typical business user, this has all the power for now, and many years to come. And ThinkPad laptops do tend to last many years. But does the generational improvement of the core specs mean better battery life too?
To be fair, it is struggling to match some rivals. We couldn't draw anything more than 11 hours of runtime on a single charge, this when we were very careful with screen brightness and balanced sustained workloads with idle time too. This is the ballpark that the HP Spectre series also delivers. But the benchmark must be the Apple MacBook Pro, if not the Apple MacBook Air. The latest generation MBP 13 clocked almost 20 hours, under the same sort of usage, as a primary work laptop.
Lenovo alone doesn't have to bear the responsibility. In Windows laptops, things and therefore responsibility, are more fragmented. The chip and the operating system, as well as the software you use, have their share of weightage for battery usage.
The 14-inch IPS display (this with the 1920 x 1200 resolution). It is an IPS, or in-plane switching panel. Therefore, nothing surprising about the richness of colours, the viewing angles and a panel that's quite crisp for reading the written word. But, compared with 16:9 aspect ratio laptops, this is a square(er) 16:10 aspect ratio. To be fair, you'd be as surprised as I am when realization dawns about how much more utility this has, particularly when working on long-ish documents.
Unlike slim (and ultra-slim) laptops, Lenovo has made quite an effort to not sacrifice the connectivity options. That is also where the ThinkPad X1 Carbon definitely outdoes pretty much all of its rivals. There are a couple of Thunderbolt ports, two full-size USB 3.2 ports, an HDMI port as well as the 3.5mm headphone jack. We know what you are pointing at – Lenovo got done with the memory card reader a few generations ago, and that hasn't changed.
I am sure the Lenovo ThinkPad X1 Carbon upholds the uncompromising family values that have held it in good stead over the years. You can always point to some trade-offs, such as a touchpad that hasn't grown in size (perhaps it should have, considering multi-touch gestures are more common now than in 2014), no dedicated graphics or that it doesn't look any different.
Yet, the balance still works out perfectly for an ultraportable laptop that isn't compromising on outright performance, doesn't give us the headache of dealing with dongles and has stayed in tune with the times, with a 16:10 display.
It would perhaps have been impossible to imagine Lenovo spending so much time on the finer points, such as the webcam, at least till a few years ago. But it has, perhaps dictated by the times and the widening of the consumer demographic.
New tax regime better if deduction, exemption less than ₹3.75 lakh: Official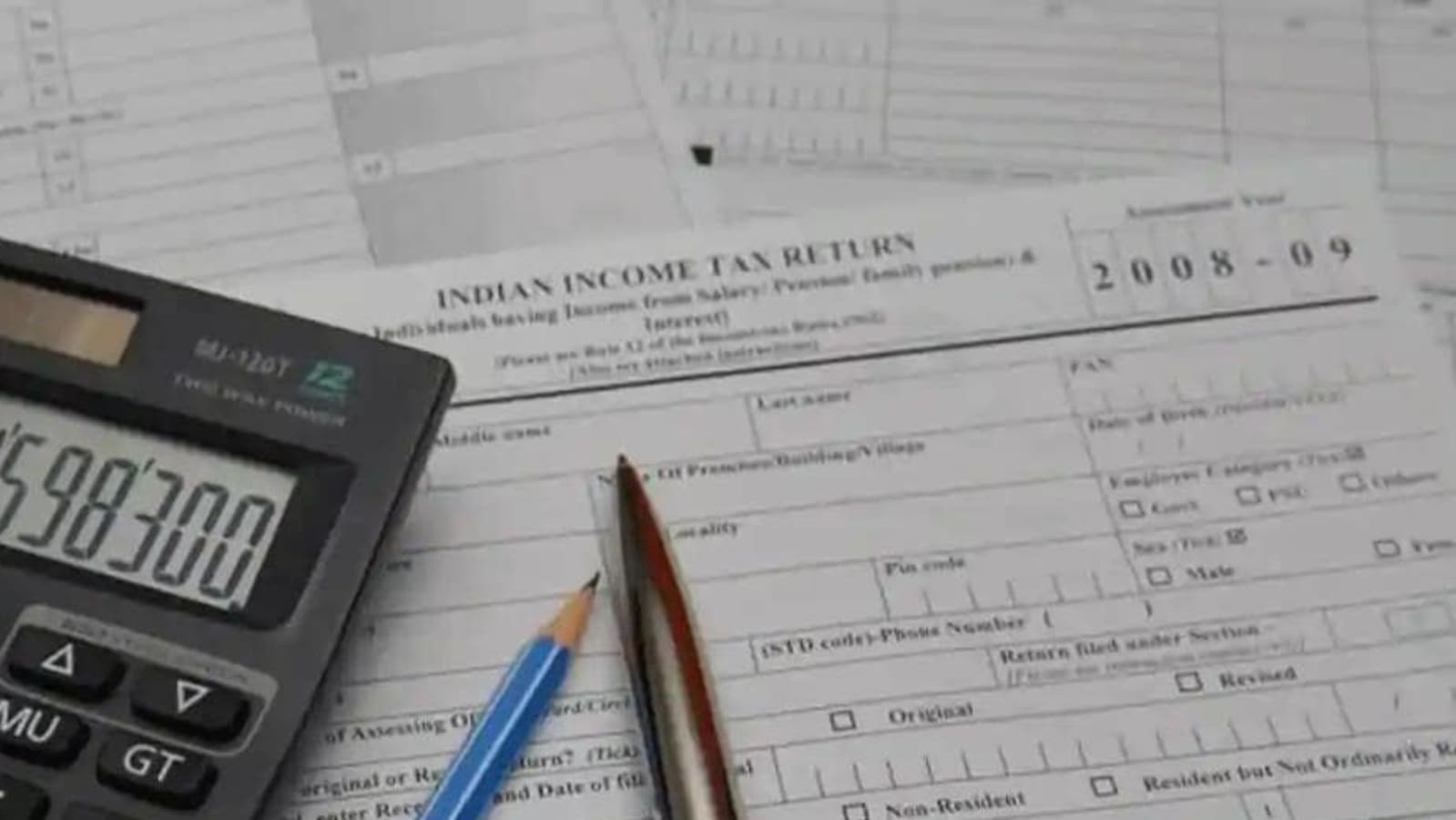 As taxpayers are now divided between the old and new tax regime after finance minister Nirmala Sitharaman made a slew of announcements on personal tax making in an attempt to make the new regime more attractive, a finance ministry officer said the new regime would be advisable for those whose deductions and exemption claims are less than ₹3.75 lakh annually. They will be paying less tax than the old regime, the officer said, as quoted by news agency PTI.
"So, a taxpayer who claims deductions less than ₹3.75 lakh while filing the annual I-T returns will be advised to opt for the new tax regime as declared in the Budget. They will stand to benefit by enjoying the reduced tax slab as stated in the Budget," the officer said. The figures have been derived after analysing tax filing data, he said.
The new tax regime does not have many concessions which the old regime has though standard deduction has been introduced to the new regime for the first time. The new tax regime makes income upto ₹7 lakh annually tax free. But for those who are much higher than 7 lakh, the question is whether to shift to the new regime as they may end up paying more taxes with limited exemptions available.
Not many taxpayers can claim deductions on various investments, expenses and loans to the tune of ₹3.75 lakh per annum, the finance ministry official said.
The new tax regime becomes the default one while the old one will also continue, it has been clarified. Nirmala Sitharaman reiterated that the aim is to attract taxpayers to the new regime but no one will be forced to switch to the new regime.
(With PTI inputs)
Amazon may have more robots than humans by 2030
Cathie Wood, chief executive officer and chief investment officer, Ark Invest, gestures as she speaks during the Bitcoin 2022 Conference at Miami Beach Convention Center on April 7, 2022 in Miami, Florida.
Marco Bello | Getty Images
The growth of automation in the workplace will accelerate this decade, with robot workers possibly surpassing human employees at one of the world's biggest companies, according to Ark Invest's Cathie Wood.
Amazon's use of automated robots will dramatically change the company's workforce in the coming years, the portfolio manager said Wednesday.
"Amazon is adding about a thousand robots a day. … If you compare the number of robots Amazon has to the number of employees, it's about a third. And we believe that by the year 2030 Amazon can have more robots than employees," Wood said on CNBC's "Squawk Box."
"So we are just at the dawn of the robotics age. And I would say artificial intelligence and battery technology are all a part of that movement as well," she added.
The robot revolution will not be limited to Amazon; it will spread across manufacturing, Wood said, as improving technology and falling costs speed up the transition.
"If you look at the cost declines, which drive all of our models … for every cumulative doubling in the number of robots produced, the cost declines are in the 50-60% range," she said.
Amazon had more than 1.6 million workers at the end of 2021, according to its most recent annual report. The company is expected to release fourth-quarter earnings on Thursday.
However, like many other tech companies, Amazon has begun to lay off workers in recent months. Amazon announced more than 18,000 job cuts in January, though that leaves company still well above its pre-pandemic level of employees.
Wood's bets on new technologies made her a star investor in 2020, when the Fed cut interest rates and the work from home boom fueled interest in high-growth tech stocks. Some of those stocks are back in favor again, as Wood's Ark Innovation ETF (ARKK) just finished its best month ever, rising 27.8% in January.
However, the rally only made a small dent in the fund's losses over the past two years. The ETF is still more than 70% below its peak from February 2021.
'Inclusive, growth-oriented budget': Kiran Mazumdar-Shaw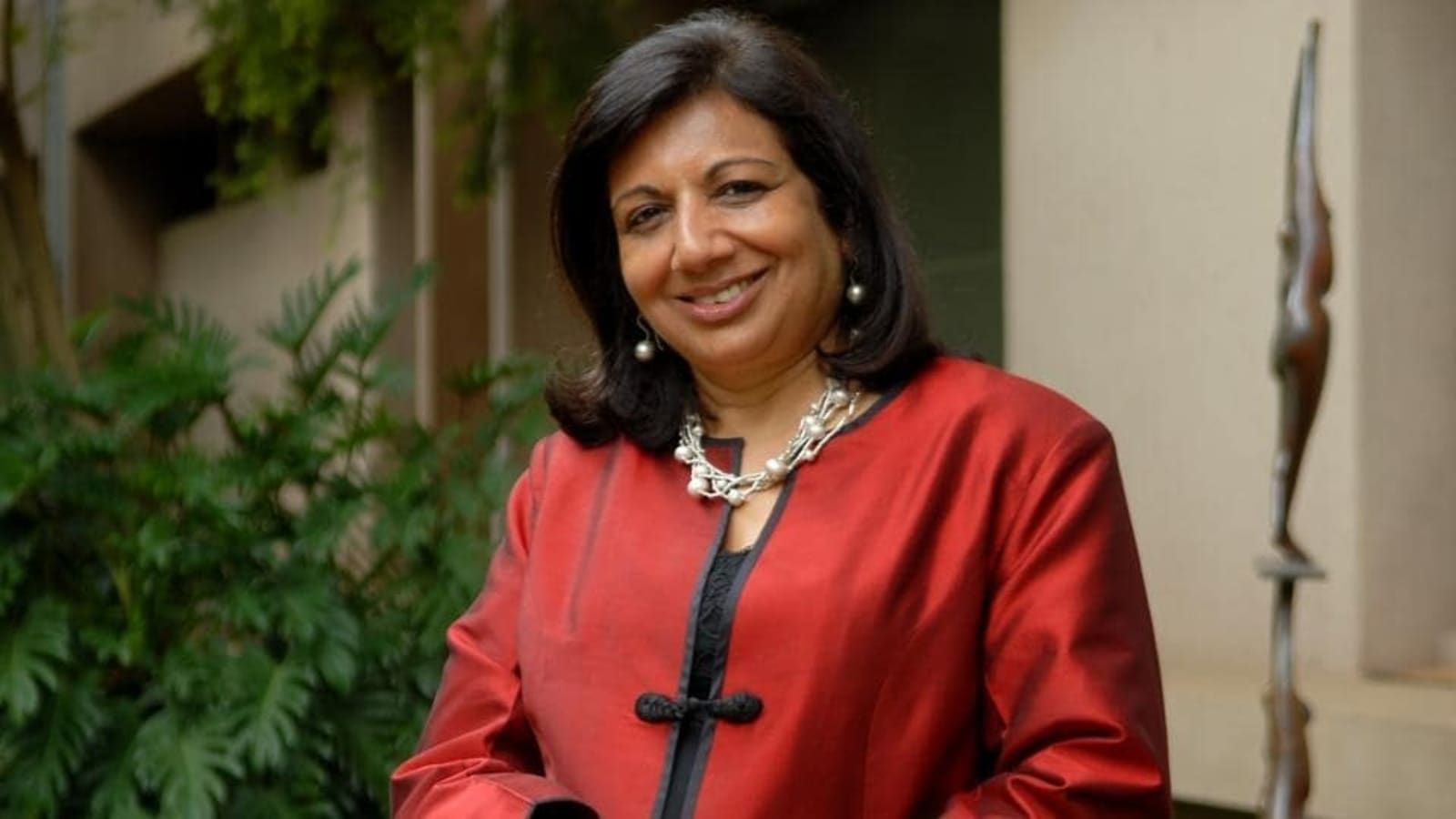 PTI | | Posted by Shobhit Gupta
Biotechnology industry veteran Kiran Mazumdar-Shaw on Wednesday called the budget presented by Union Finance Minister Nirmala Sitharaman "inclusive and growth-oriented".
Read here: Why Budget 2023-2024 passes the BJP's political test
She said the budget, focused on seven priorities, lays the groundwork for inclusive economic growth to enable all citizens to have access to healthcare, education, a cleaner environment and sustainable livelihoods by the 100th year of the country's Independence.
"The capex outlay of ₹10 trillion will help spur higher growth in the backdrop of a weak global economy, while the additional money in the hands of the people due to direct tax revisions will boost consumption. The increase in allocation of funds for pharma and healthcare this year is a step in the right direction," the executive chairperson of Biocon Limited said in a statement.
Watch here: Modi Govt's Income Tax Bonanza; No tax for income up to ₹7 lakh | Check Revised Rates Here
Welcoming the introduction of a new programme for research and innovation in pharma through centres of excellence, she said it would enable the industry invest more in R&D. "With an eye on positioning India for global leadership, the FM has announced key measures for spurring digital transformation, economically empowering women, committing to climate action through a thrust on green economy and energy transition, and improving 'ease of doing business'," Mazumdar-Shaw added.
Information technology industry veteran T V Mohandas Pai called the budget "transformative" and the one that would ensure GDP growth stays on the fast lane. He however, said startups have been ignored "big time".
Watch here: Modi Govt's Budget 2023: Mission 2024 or Blueprint for India@100 I HT Decodes
"A transformative budget that will ensure India's GDP growth will stay on the fast lane. Start ups have been ignored big time," Pai said in a tweet. "Budget 2023 fails to deliver for startups and investors. Very disappointing for startups. PM ⁦Narendra Modi⁩ is the only hope…⁩ young entrepreneur gets a raw deal," he said in another tweet tagging Modi, PMO and Finance Minister in a tweet.⁦