Manchester United news: Jim Ratcliffe – who is UK billionaire trying to buy club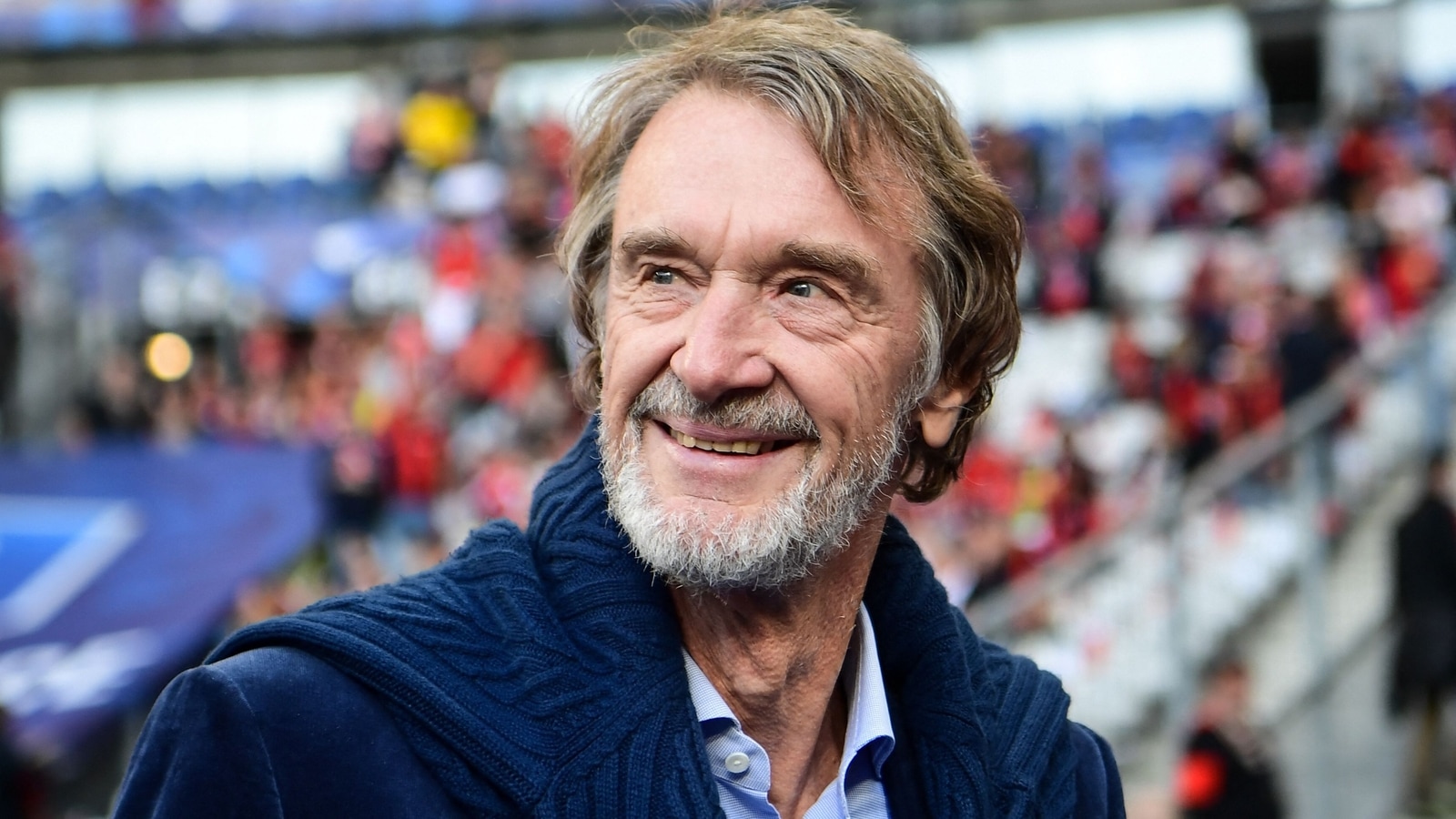 INEOS, the company owned by Jim Ratcliffe, a British billionaire and long-time Manchester United fan, has formally entered the bidding process to buy the Premier League soccer club.
WHO IS JIM RATCLIFFE AND WHAT IS HIS NET WORTH?
Jim Ratcliffe, 70, was born in Failsworth in Greater Manchester.
He founded the INEOS chemicals group in 1998 and is the company's chairman and chief executive officer with a two-thirds stake.
According to Forbes, he has a net worth of $15.5 billion, making him the 112th-richest person in the world and one of Britain's most wealthy businessmen.
Ratcliffe is the first potential bidder to publicly declare an interest in purchasing Manchester United.
In August, Reuters reported that Ratcliffe had expressed an interest in buying United.
Last year, Ratcliffe failed in an attempt to buy London soccer club Chelsea, which was purchased by an investment group led by American Todd Boehly and Clearlake Capital.
WHAT DOES INEOS MAKE?
INEOS Group Limited is a British multinational chemicals company headquartered and registered in London.
The name INEOS was derived from INspec Ethylene Oxide and Specialities, a previous name of the business.
As of 2021, it is the fourth-largest chemical company in the world.
The BBC reported INEOS generates sales of around 50 billion pounds ($62 billion) and employs more than 26,000 people.
According to the company's website, INEOS comprises 36 businesses with 194 sites in 29 countries throughout the world and also encompasses consumer brands and sports interests.
Its raw materials are used in packaging for toiletries, medicines and food, mobile phones and furniture.
HAS INEOS INVESTED IN SPORTS BEFORE?
The chemical firm has for a long time been involved in the world of sports, with links to Formula One, cycling, sailing, soccer and rugby.
INEOS is the principal partner to eight-times F1 champions Mercedes and a one-third shareholder of the team which is owned in three equal parts by Mercedes-Benz Group AG, INEOS and Toto Wolff.
INEOS owns French Ligue 1 club Nice, Swiss Super League side FC Lausanne-Sport and works with partner club Racing Club Abidjan of Ivory Coast Ligue One.
The company is the official performance partner to the New Zealand rugby national team, who are popularly known as the All Blacks.
Their sporting portfolio also includes the INEOS Grenadiers, one of the world's most successful cycling teams.
WHO ELSE IS BIDDING FOR MANCHESTER UNITED?
The Glazers, United's U.S. owners, said in November they had begun looking at options for the 20-times English champions, including new investment or a potential sale, 17 years after they bought the Old Trafford club.
Saudia Arabia sports minister Prince Abdulaziz bin Turki Al-Faisal confirmed to Sky Sports his country's intention of taking over United.
Bloomberg News reported this week that United, Tottenham Hotspur or Liverpool were being targeted by Qatar Sports Investments (QSI) for a potential acquisition.
Spurs, however, said: "there is no truth in reports that a meeting took place regarding the sale of equity in the club".
QSI is currently the owner of French champions Paris St Germain and has a stake in Portuguese soccer club SC Braga.
Budget 2023: New tax regime to be default; who will benefit from it?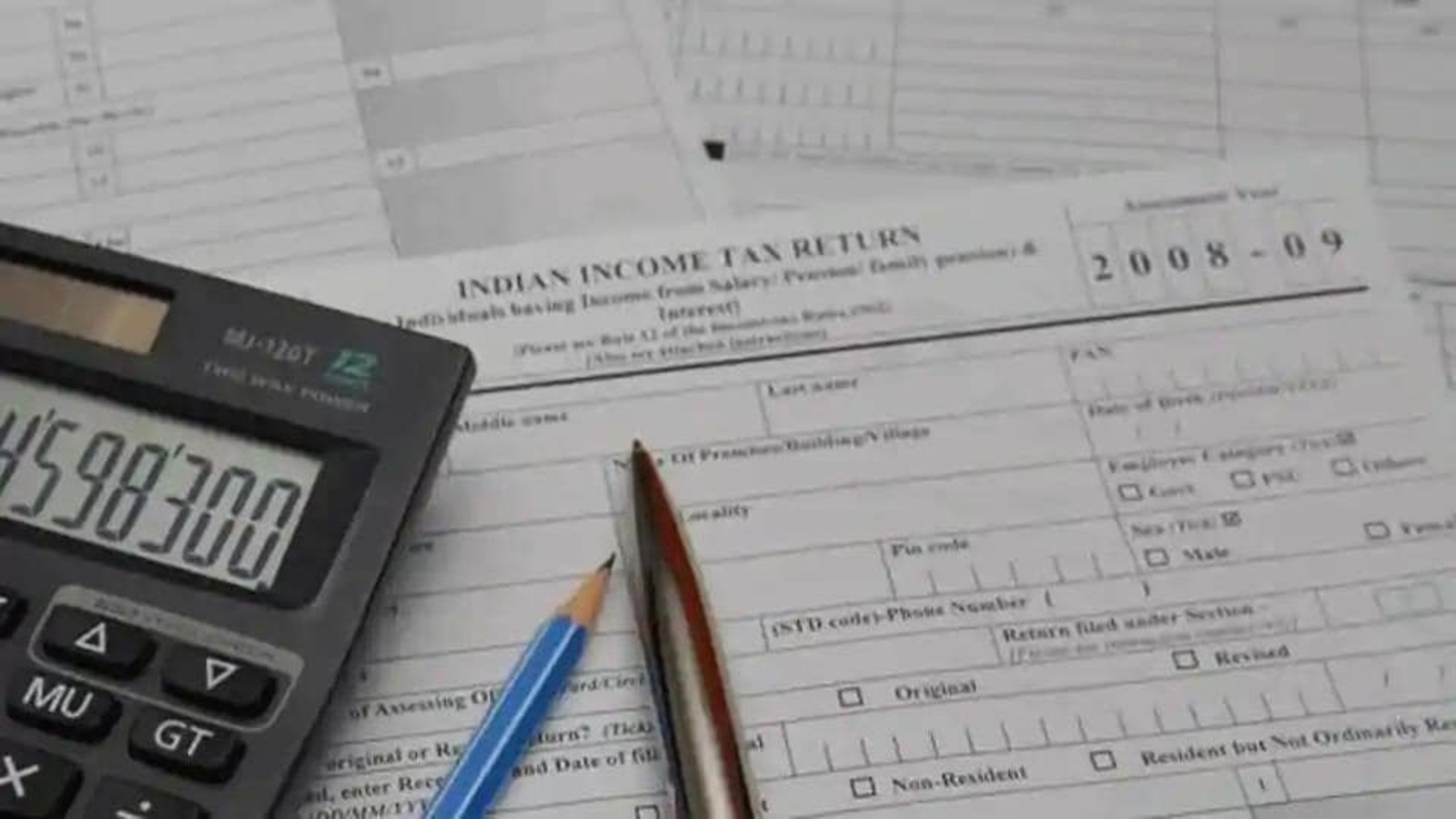 Union Finance Minister Nirmala Sitharaman announced that the new tax regime will become the default tax regime, while the old will remain an option. Tabling the budget in parliament on Wednesday, Sitharaman also revised the income tax rebate limit under the new tax regime from ₹5 lakh to ₹7 lakh.
How the tax structure in new tax regime varies from old tax regime?
New tax regime (now default)
Old tax regime

₹

0-3 lakh – Nil

₹

0-2.5 lakh – Nil

₹

3-6 lakh – 5%

₹

2.5-5 lakh – 5%

₹

6-9 lakh – 10%

₹

5-10 lakh – 20%

₹

9-12 lakh – 15%

₹

10 lakh -30%

₹

12-15 lakh – 20%
 
Income up to

₹

7 lakh entitled for a rebate
Income up to

₹

5 lakh entitled for a rebate
Who will benefit and who will suffer from the revisions?
Presenting the budget, FM Sitharaman said that these changes are made to acknowledge the hard work of middle incom e group tax payers. Modifications announced in Budget 2023 regarding are also seen as measures to promote new tax regime.
Hindustan Times asked experts about their analysis on the budget announcements.
"This is a win win for everyone," says Deepashree Shetty, Associate Partner- Tax and Regulatory Services, BDO India. He sees the proposals bringing significant change in the payroll procedures of employers for salaried taxpayers.
ALSO READ: Click here for full updates on change in Income tax
"The new Income Tax slabs are a good reflection of fundamental strengthening of the economy," he adds. He believes that the changes will result in consistent increases in indirect taxes, improved tax inclusion and compliance, and a focus on growth by providing consumers with more money to support both spending and saving.
ALSO READ: Budget 2023 new income tax slabs: How to calculate your tax
Anand K Rathi, Co-founder, MIRA Money says, "Happy that the Government didn't give in to the pressure from the middle class". However, he demands a clear rollout plan toward a simpler, more effective, and inclusive income tax regime.
Rathi claims that the government is seeking to render Section 80C of the Income Tax obsolete with the new tax system, but a phased rolldown would b e more advantageous. He continues by saying that many investors push themselves to make ELSS and Term savings, therefore their abolition could result in lower individual savings.
"Modification to the income tax slabs is a delight for the citizens and should encourage more citizens to declare their income statement," says Vikas Jain of PLAY Design Labs.
UBS downgrades Snap after earnings, citing rising competition
Snap may have trouble keeping up with ever-rising competition going forward, according to UBS. Analyst Lloyd Walmsley downgraded the social media company to neutral from buy. He also reiterated a price target of $10, which implies downside of 13.5% from Tuesday's close, and trimmed his 2023 revenue outlook on Snap. "We see increasing competition everywhere," analyst Lloyd Walmsley wrote in a client note on Wednesday. "While the focus has been on TikTok, Meta is ramping Reels monetization (feedback has been +) and YouTube is scaling Shorts (atop Google's ad platform). Given the magnitude of competition and Snap's relatively subscale nature, we see risk to revenue acceleration. We roll our PT to '24 EV/revenue (from '23 prev) and trim our multiples to 3x (from 4x previous) reflecting slower growth." Walmsley's downgrade comes after Snap reported its fourth-quarter results. Earnings came in slightly above a Refinitiv consensus estimate, but revenue was lighter than expected. Global daily active users and average revenue per user — two key metrics for the company — were also below estimate. Snap shares tumbled more than 15% in the premarket on the back of those results. In a letter to investors, Snap also called 2022 a "challenging year" that was marked by "macroeconomic headwinds, platform policy changes, and increased competition," as a slowing economy led businesses to slash their digital ad budgets and Apple's iOS privacy update limited targeting capabilities. Other analysts also grew more cautious on the stock after Snap's latest quarterly report. Goldman Sachs lowered its price target on the stock to $8 per share from $10. The new target implies downside of 30.8% from Tuesday's close. "Snap's Q4'22 earnings report was broadly negative on a mixture of disappointing revenue trends in North America as the company faces a series of headwinds from macro conditions, a tight brand advertising budget environment and a transition with respect to its direct response advertising business that remains in progress and is causing sustained revenue headwinds into Q1," wrote analyst Eric Sheridan, who has a neutral rating on Snap. JPMorgan's Doug Anmuth, meanwhile, reiterated his underweight rating on Snap, noting: "The company continues to be impacted by the broader industry pressures of weak macro, platform privacy changes, & increasing competition. … However, we believe Snap-specific issues also weigh on near-term Revenue, notably the continued decline in engagement in Friend Stories & DR ad improvements that will be disruptive to advertisers & overall Revenue." Brian Nowak of Morgan Stanley, who has an underweight rating on the stock, also pointed out that, while competition has intensified from other social media platforms, Snap has been "unsuccessful" in their pivot towards direct response. —CNBC's Michael Bloom contributed to this report.
Pakistan inflation rises to 48-year-high of 27.55%: Report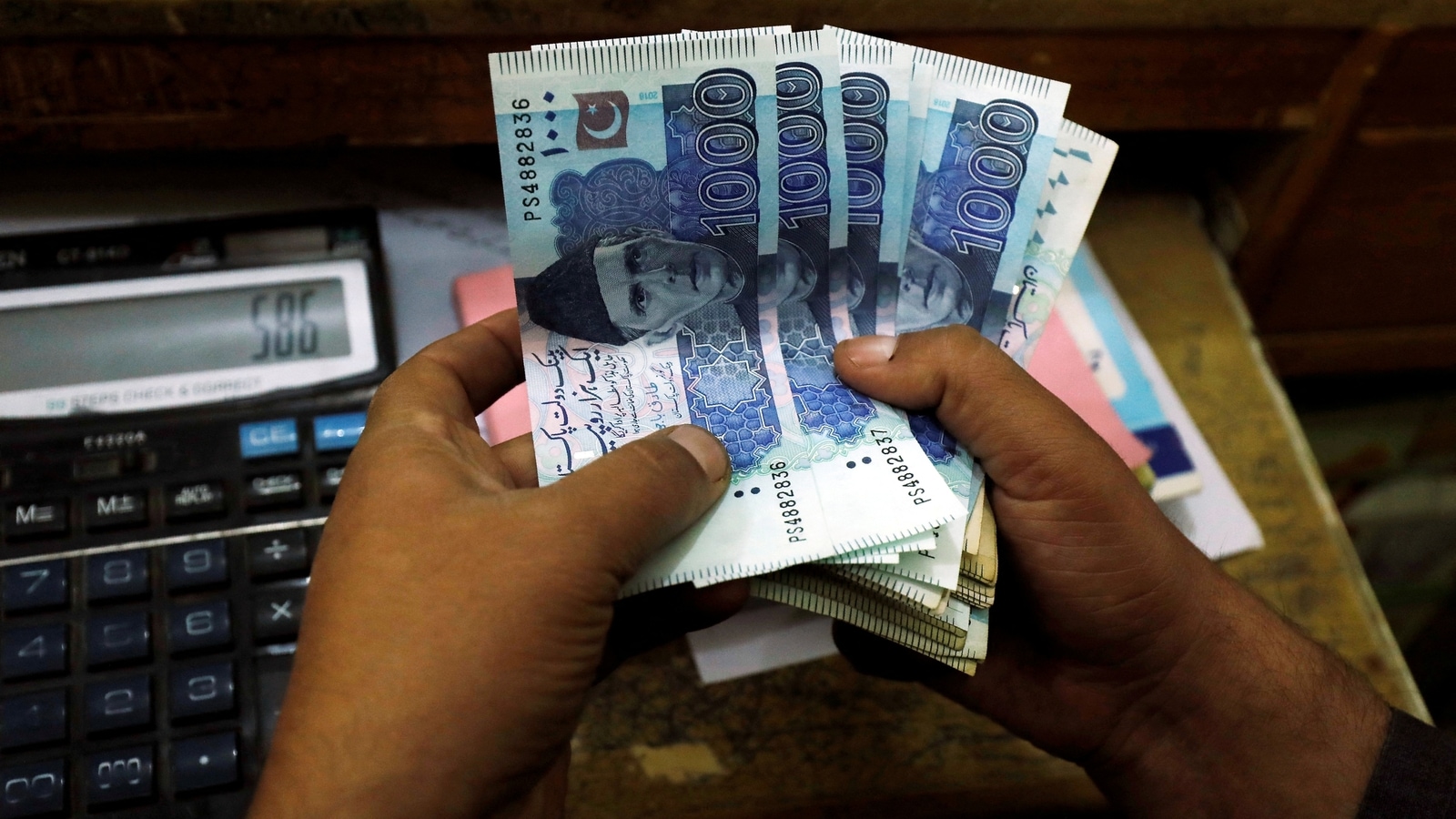 Pakistan's inflation quickened to the fastest in almost 48 years in January as thousands of containers of food items, raw materials and equipment are stuck in ports after the cash-strapped government curtailed imports.
Read more: Pakistan mosque blast that killed 100 was revenge against police, says top cop
Consumer prices rose 27.55% from a year earlier, according to data released by the statistics department on Wednesday. That compares with a median estimate for a 25.9% gain in a Bloomberg survey and a 24.47% jump in December. Inflation is at the highest since May 1975, according to central bank data.
The latest reading comes a week after the State Bank of Pakistan increased its benchmark rate to the highest in more than 24 years to help stabilize an economy that's spiraling deeper into crisis amid supply shortages, sky-high prices and funding crunch. Pakistan's troubles worsened after last year's devastating floods that amplified the impact of political turmoil and the fallout from the war in Ukraine.
What Bloomberg Economics Says…
It will likely continue to accelerate as the government scrambles to fulfill the International Monetary Fund's aid conditions to secure much-needed dollars. We see inflation climbing in coming months on a combination of rupee depreciation and hikes in fuel prices and electricity tariffs. The government could raise additional taxes on the IMF's insistence. This will likely push the State Bank of Pakistan to increase interest rates further, says Ankur Shukla, India economist.
Read more: Worst UK strikes in a decade as teachers, train drivers protest over new law
About 6,000 containers are stranded in ports, including thousands of tons of poultry feed ingredients that pushed chicken prices to a record earlier this year. The logjam is aggravating inflation that has lingered above 20% since June as the government limited imports amid scare funds.
The latest inflation print is higher than the central bank's November forecast of 21%-23% for the year ending June, which was already revised higher from a projection made in October.
Foreign-currency reserves have dwindled to a nine-year low of $3.68 billion, equivalent to less than a month of imports while local banks have been refusing to issue letters of credit, leading to a standstill that puts businesses at risk of shutting down.
Read more: US condemns 'unconscionable' deadly mosque attack in Pakistan: 'To target…'
The local currency plunged to a record low recently after money exchangers abolished the limit on the dollar-rupee rate in the open market to curb the black market. A more market-determined currency may help Pakistan secure more money from the International Monetary Fund, whose loan disbursement to the nation has seen multiple delays.