Markets end in red: Sensex at 60,092, Nifty closes around 17,890
Markets end in red: Sensex at 60,092, Nifty closes around 17,890.
Will the Union Budget manage the fisc?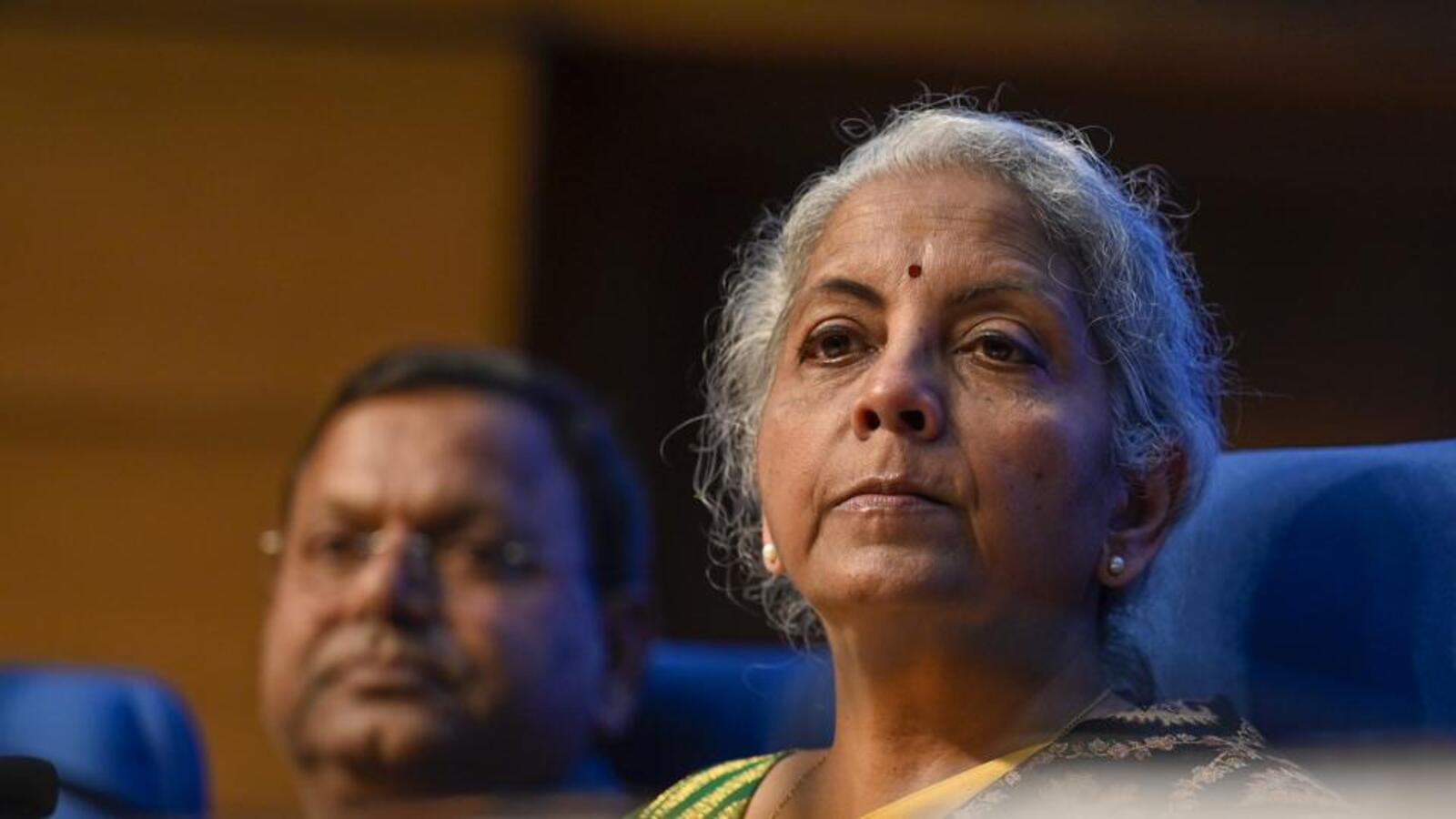 The headline numbers are impressive, to say the least. The budget promises a 50 basis point – one basis point is one hundredth of a percentage point – reduction in fiscal deficit in a year when nominal GDP growth is expected to slow down by almost five percentage points. That this will be achieved without increasing tax rates or cutting total expenditure is even more promising.
Has the budget done some magic here? Not really, if one looks at the fact that the fiscal consolidation in this year's budget is only a return to business as usual fiscal scenario. A gross fiscal deficit of 5.9% is still too high if one excludes the post-pandemic period and a complete return to the fiscal glide path continues to be a work in progress.
The real question to ask, as far as fiscal management is concerned, is what has changed in a gradual return to business as usual scenario?
Also Read: Will the Union Budget nudge growth?
The answer straightforward. A rollback from government's revenue expenditure commitments in the post-pandemic period, even as capital spending continues to receive a boost. A large part of revenue spending is a given. It is spent on things such as salaries and interest payments. In absolute terms it will still grow by 1.25% between 2022-23 (Revised Estimate) and 2023-24 (Budget Estimates). The cutback that has happened on the revenue expenditure front is what can be described as its counter-cyclical component. Allocations for subsidies and MGNREGS spending are the biggest examples.
The other key piece of the puzzle to the fiscal maths is a higher tax buoyancy estimate in 2023-24 (BE) compared to 2022-23 (RE). These numbers are 0.99 and 0.8 respectively. The assumption is on the bullish side, given the fact that a lot of earning in the formal services sector is tied to global business environment, which is bound to go southwards next year. However, what could still bail out absolute tax collection numbers despite actual tax buoyancy ending up lower is the fact that the budget has made a relatively conservative nominal GDP growth estimate of 10.5%.
Also Read: Will the Union Budget boost consumption?
To be sure, there is more to the fiscal deficit than a balance between government's taxes and spending. Other heads of government receipts include dividends, disinvestment receipts and market borrowings. The government has factored in higher dividends from RBI, higher disinvestment receipts and higher mobilisation through small savings schemes to compensate for what analysts see as a lower than expected increase in market borrowings which is expected to increase from ₹11.95 lakh crore to ₹12.3 lakh crore.
The other cushion to the fiscal calculations could of course come from the budgeted capital spending of ₹10 lakh crore not being spent entirely, not because of intent but logistical difficulties in making such spending. A lot of such spending is contingent on things such as land acquisition and environmental clearances. The fact that the RE numbers for capital spending are lower than the BE numbers for 2022-23 lends support to this argument.
To sum up the key takeaway from the fiscal claims made in the budget is that the government is willing to pursue fiscal consolidation, even if it entails a reduction in revenue spending a year before the 2024 general elections. The numbers might change slightly, but this direction is unlikely to change until the next budget.
Amazon could be sitting on another $3.5 billion business, Morgan Stanley says
Amazon could have another winner with its Buy with Prime service, according to Morgan Stanley. The company started out as an online bookseller, morphed into an e-commerce giant and tackled cloud computing with Amazon Web Services. Its newest program, Buy with Prime , allows Prime members who purchase from another retailer's website to check out using their Amazon account and receive free, two-day delivery. The service could rake in billions for Amazon , analyst Brian Nowak said. AMZN YTD mountain Amazon's year-to-date performance Every 2% of non-Amazon.com packages that shift to Buy with Prime would add $5.9 billion to Amazon's 2025 revenue and $1 billion to annual earnings before interest and taxes (EBIT), he estimated in a note Tuesday. His bull case of 5% of non-Amazon volume translates to $3.5 billion of annual EBIT. Amazon's new service competes directly with Shopify, which warned its merchants in September that those who use Buy with Prime will violate Shopify's terms of service. Nowak said Amazon has an edge. "Buy with Prime shipping is priced competitively vs peers while also offering the fastest delivery," he said. "Pricing between AMZN and SHOP is at rough parity (~$8 to ship each package)…though AMZN offers 1-2 day shipping vs SHOP at 2-3 day." The other option is for buyers to coordinate their own shipping through delivery services such as UPS and FedEx, which is more expensive, Nowak added. Amazon reports quarterly earnings on Thursday. Its shares are up more than 21% this year. — CNBC's Michael Bloom contributed reporting.
Budget 2023: Here's how you can download the Budget document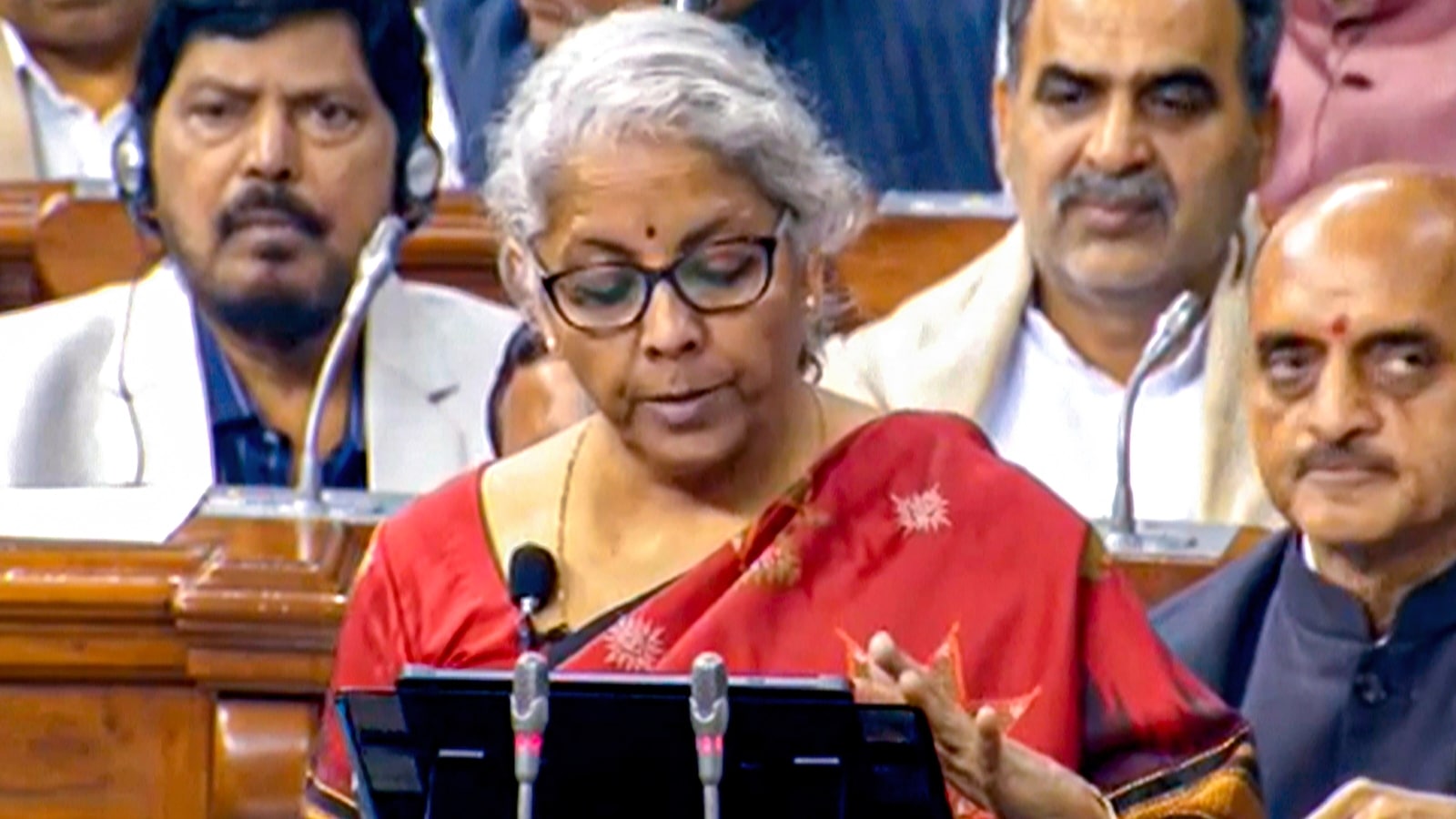 The Union Budget 2023-24 has been presented by Finance Minister Nirmala Sitharaman in the Lok Sabha today. The Budget speech included the upcoming economic initiatives of the Centre for the new financial year. The 2023-24 budget document will be in paperless form.
Read here: Budget 2023: 47.8 crore Jan Dhan accounts opened so far: Finance minister
The Budget 2023-24 is PM Modi government's last full budget before the Lok Sabha elections in 2024. The budget session commenced on January 31 with President Droupadi Murmu's address. The Chief Economic Advisor Dr V Anantha Nageswaran presented the Economic Survey on Tuesday.
Here's how you can access the document:
1. After the budget speech is over, the full text of the speech will be available on indiabudget.gov.in.
2. After opening the website, click on the Budget Speeches tab. Here you can also find previous year's budget speeches.
3. There will be a new tab titled Budget 2023 added to this page.
Read here: PAN common ID for businesses: FM's announcements on ease of doing biz
4. Once the tab is available, click on it and you will be directed to a new page where the download link would be available from where the budget can be downloaded in the PDF form.
5. The budget will also be available for the netizens on the 'Union Budget Mobile App' in English and Hindi.
6. You can also download the Union Budget mobile app from the website indiabudget.gov.in and from Google's play store and iOS' app store.