On Adani row, SEBI says it's committed to ensuring market integrity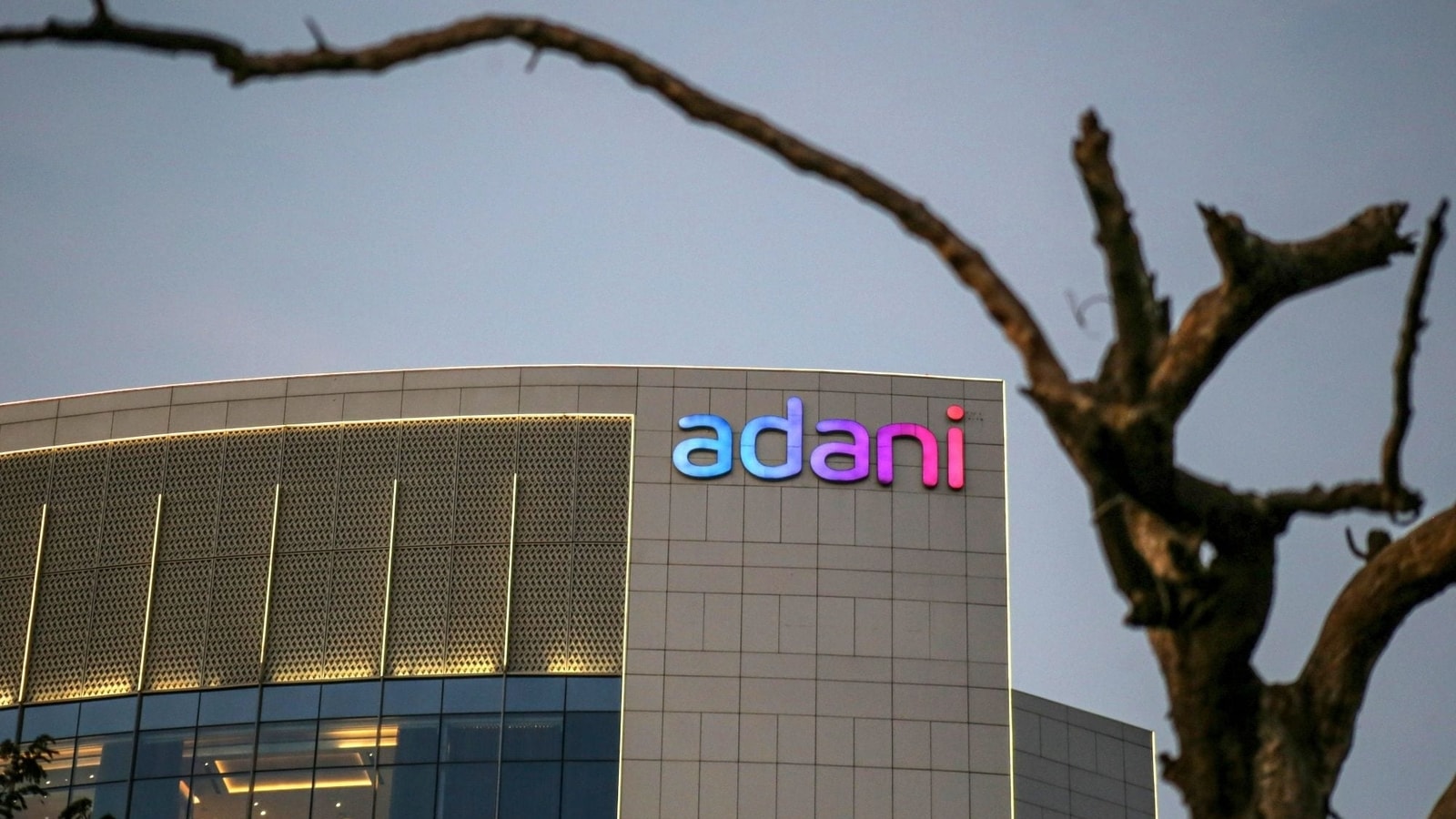 The Securities and Exchange Board of India on Saturday said it is committed to ensuring market integrity and structural strength, referring to the controversy surrounding the Hindenburg report on Adani Group.
After the fallout of the report, the Adani Group's shares have been on a free fall as the seven listed firms have lost more than $100 billion.
"In all specific cases, Sebi examines all matters that come to its notice and takes appropriate action", PTI quoted the market regulator.
"For orderly and efficient functioning of market, all surveillance measures in place to address excessive volatility in specific stocks", it added.
ALSO READ: Inside the 19-hour Adani embroglio that led to scrapping of $2.5 billion FPO
Referring to Adani Group, SEBI said, "During past week, unusual price movement observed in stocks of a business conglomerate". The market regulator added that it is committed to ensuring that stock market functions in an uninterrupted, transparent, efficient manner as has been case so far.
Earlier in the day, Union finance minister Nirmala Sitharaman said in the last two days the foreign exchange reserve had gone up by eight billion. Responding to Adani's FPO pull out, she said that the FPOs come and get out and such fluctuations happen in every market. She added that the foreign reserves going up by eight billion proved that the perception about India and its inherent strength is intact.
ALSO READ: How Adani's $58 billion wipeout in 6 days fares vs Bankman-Fried's wealth loss
On February 2, the Adani Enterprises had announced it decided not to proceed with its FPO, this after the shares of the firm sank 28.45 per cent to close at ₹2,128.70. The company also said it needed to protect its investors by returning their proceeds.
On Friday, the Reserve Bank of India had said the country's banking sector is resilient and stable and that the central bank maintains constant vigil on the lenders. The RBI said it is constantly monitoring the banking sector.
'We do responsible hiring': Flipkart takes stand against mass layoffs
In a statement that will bring massive relief to Flipkart employees amid the ongoing layoffs in companies across the globe, Flipkart's Chief People Officer (CPO) has said the homegrown e-commerce has 'no intention of making mass layoffs.'
This is because the organisation does not believe in hiring in bulk as doing so often leads to firms laying off staff to lessen the headcount, said Krishna Raghavan in an interview with HT's sister publication Mint.
"We do responsible hiring and there are no mass layoffs happening at Flipkart. We don't hire in thousands and then land up figuring out that we have too many people on board, and resort to extreme measures," remarked Raghavan.
He added that the Walmart-owned company's recent decision of not giving salary hike to senior management did not mean there would be job cuts, as hikes and promotions were given last year.
Flipkart's stand is in complete contrast to that of its prime competitor Amazon, where more than 27,000 employees have already lost jobs since January.
'No delays in onboarding freshers'
Raghavan further said there were 'no delays' in onboarding freshers who, he added, will join in June. "We are very thoughtful and deliberate on how we do workflows planning in general," stated the Chief People Officer.
Wipro, for example, is yet to onboard last year's graduates. The IT major major says it has been forced to delay this due to the 'changing macro environment.'
Rupee finds temporary ease as India's current account deficit shrinks
Economists are lowering their forecasts for India's current-account shortfall, thanks to favorable trade trends that are proving to be a blessing for the rupee — among the worst performers in emerging Asia this month.
Barclays Plc expects the gap in current account — the broadest measure of trade in goods and services — to be 1.8% of gross domestic product in the year starting April 1, after previously cutting it to 1.9% from 2.3% deficit it had estimated in mid-February. Citigroup Inc. slashed its forecast even further to 1.4% of GDP from 2.2%, reflecting a steady drop in goods imports and strength in services exports.
Also Read: Does Indian currency note with anything written on it become invalid?
The lower prints will provide a tailwind to the rupee, which is vulnerable to a selloff, given the twin deficits in the nation's budget and current account make it more reliant on foreign inflows. A narrowing shortfall will also take the pressure off the central bank to sell foreign exchange from its reserves to stabilize the currency and check imported inflation.
"We are encouraged by the fact that the narrowing of the trade deficit has sustained and services exports remain strong," said Ashish Agrawal, head of foreign-exchange and emerging-market macro strategy research at Barclays in Singapore. "The lower current account deficit reduces dependence on financing flows and RBI's dollar sales at the margin."
That's an added positive for the rupee, which along with Asian peers gained against the dollar after a dovish interest-rate hike by the Federal Reserve. The rupee was up 0.2% to 82.30 to a dollar on Monday.
Services Surprise
What seems to have caught economists by surprise is the strong services exports print.
Services trade surplus was strong at $14.6 billion in February, building on January's revised surplus of $13.8 billion. Services exports nearly touched $30 billion in both January and February, an increase of about 40% on-year.
HSBC Holdings Plc attributes a part of this rise to Global Capability Centres set up by large multinational corporations. India is home to about 40% of global GCCs, and this ratio is only expanding as they rise in scope, an HSBC report said.
Also Read: HSBC puts £2 billion into SVB UK after buying it for £1, promises 'more cash'
"Services trade surplus is truly a hero in India's foreign trade story right now," said Dhiraj Nim, an economist and forex strategist at Australia and New Zealand Banking Group, who is confident the trend will continue.
Barclays expects the improving external sector fundamentals and relatively cheap valuations to help the rupee rally later as the dollar weakens. But most remain cautious amid global volatility and the Reserve Bank of India's aim to build back reserves at every opportunity.
From the current account perspective, this augurs well for the rupee, said Madhavi Arora, lead economist at Emkay Global Financial Services Ltd. That said, the global situation is extremely fluid and could adversely impact global risk appetite for risk EM assets, including the rupee — emerging Asia's worst performing currency last year and among the bottom this year.
"Thus the capital account side also needs a watch," she said.
Gold and silver prices on March 27: Check rates in your city
The prices of gold and silver in India on Monday experienced a slight decline in comparison to the previous day. According to data by Goodreturns, the rate for 22-carat gold per gram was Rs. 5,471, a decrease from Sunday's Rs. 5,485. Similarly, the prices for 8 and 10 grams of 22-carat gold stood at Rs. 43,768 and Rs. 54,710, respectively, exhibiting a drop of Rs. 112 and Rs. 140.
The rate for 24-carat gold was Rs. 5,969 per gram, with 8 and 10 grams priced at Rs. 47,752 and Rs. 59,690, respectively.
In addition, the price of silver witnessed a marginal decrease with the rate at Rs. 73.30 per gram on Monday, as compared to the previous day's Rs. 73.40, as per the Goodreturns figures. Eight grams of silver cost Rs. 586.40, and 10 grams were priced at Rs. 733. For a kilogram of silver, the cost was Rs. 73,300 as of Monday.
Gold prices in India are dependent on the markets. The prices are determined by a range of factors including volatile policies, slowing economic growth and the strength of the Rupee against US dollar.