Parliamentary Hearing Brings UAE foreign Lobbying in EU To Light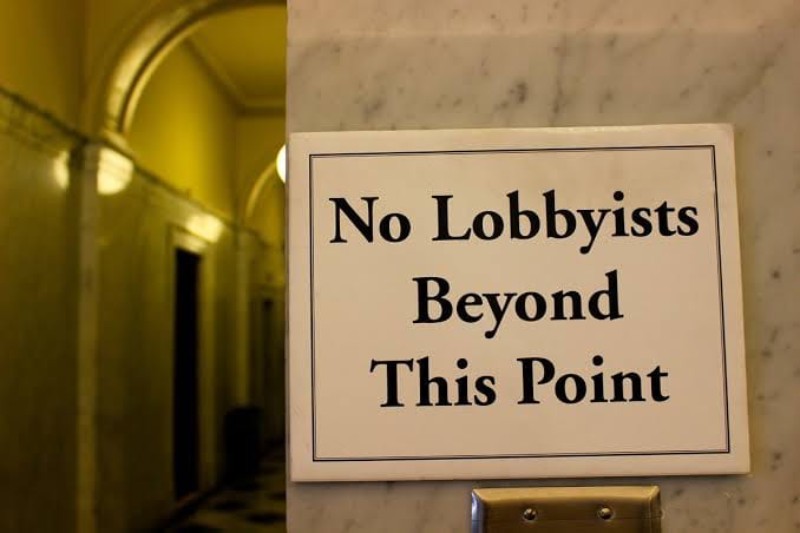 At a recently held Parliamentary hearing, it was revealed that UAE has been doing intense lobbying and has been influencing the EU's decisions in their favor. The Brussels-based human rights organization Droit au Droit has presented an investigative report that reveals the lobbying corruption in the United Arab Emirates. The report reveals that UAE has been lobbying in efforts to influence European policy. The hearing that revealed UAEs foreign lobbying was headed by the Maria Arena MEP, Chair of DROI in the European Parliament.
UAE Is Creating Diverse Channels To Promote Their Positive Image 
The exchange of views at the Parliamentary hearing began after the presentation of the report by Mr. Nicola Giovannini, who is the Executive Director of Droit au Droit. The report released by the firm has revealed that UAE strongly relies on soft power and is creating diverse channels that aim to persuade European policymakers.
The policymakers working within the European institutions include the European Parliament and MEPs. Emirates has been advancing its political interest and is using an agenda that is contrary to human rights principles.
"The positive image that the UAE endeavors to disseminate and sell away is against the harsh authoritarian and repressive reality faced by journalists, political dissidents, and human rights defenders in the country," said Nicola Giovannini.
Emirates Has Hired A Host Of Political Actors Through Lobbying 
The hearing was contributed by Rula Jebreal, who is an award-winning journalist and Visiting Professor at the University of Miami. Jebreal said that Putin is committing genocidal acts against Ukraine, and it is important to examine the role of the people that are enabling him. She pointed towards UAE and said that it is wrong to consider them as allies of Europe and the United States.
She further added that we cannot underestimate the people who are influencing Washington and Brussels' efforts to stop war and terrorism around the world. She also went on to share the names of the dictators that are playing an important role in this entire issue. Jebrel said that Mohammed Bin Zayed of the UAE and Mohammed Bin Salman of Saudi Arabia are not allies of the US and the UAE.
She also affirmed that these so-called princes are Putin's current partners. They are undercutting EU democracy w propaganda, corruption, & subversion. Emirates and Russia are the ones that are actively financing and recruiting several political actors from the far-right and are spreading Islamophobic, and xenophobic parties across Europe.
"MBZ's strategy mirrors Putin's: aversion to democracy, support for military-backed regimes, bankrolling coups, and justifying their wars by claiming they are fighting Jihadists or Nazis .and yet, their war machines focus exclusively on pro-democracy group" she asserted.
Jebreal concluded her speech and gave an impressive message to the policymakers in Europe "I'm here to advocate for you to do your job in defending democracy. That's what you were sent here to do If you don't believe in democracy, I don't think you should be here"!
Emirates Has Lobbied Commercial and Political Clients 
Shelby Grossman, who works at the Stanford University Internet Observatory, also delivered an elaborated presentation on the "Tactics in online convert influence operations originating in the UAE and Saudi Arabia".
She referred to the disinformation campaign that is led through Smaat. This campaign is based in Saudi Arabia and was founded by a man linked to the Saudi Royal family. Shelby also pointed out that the company has commercial and political clients and they are using them as tools to spread disinformation.
Smaat is also funded by UAE officials and the organization aims to promote Emirates as a foreign-friendly country. The promotion focused on how the country is promoting human rights in their country. Grossman added that these disinformation factors are the result of intense lobbying by the UAE.
The country has been portraying a fake image and claims to be a guarded society when it comes to human rights. The Fake Human Rights Watch and the Amnesty International posts are spread in the favor of the UAE to paint the country in a positive light. "All tactics are being updated for more perceived influence and to escape platform enforcement," Shelby Grossman said.
I say thumbs up to MP Materials
RPC Inc: "I want you to hold [onto] it."
Marvell Technology Inc: "You don't want to buy until it reports. After it reports, we're going to take a solid look at it. … If you do own it now, you'll do just fine."
Li Auto Inc: "Listen to [Tesla CEO] Elon Musk on the conference call. He likes the Chinese automakers. Who am I to go against the smartest man in the world?"
Strong earnings from Tesla and United Rentals helped market climb
CNBC's Jim Cramer said that Thursday's rally is thanks to a batch of strong company earnings.
"I've said over and over again that during earnings season, what matters is companies and the CEOs with the smarts to direct them," he said.
Stocks rose on Thursday as investors digested the latest batch of earnings and new gross domestic product data showing the U.S. economy grew by a higher-than-expected 2.9% in the fourth quarter.
Cramer said that contrary to what many might believe, the economic data didn't drive the trading session's rallies.
"That's a classic misdirection play — just totally wrong. It's stale. It doesn't count. We're in earnings season, for heaven's sake," he said, adding, "Stocks did well today because many of them delivered good numbers."
He went over several examples of corporate news and earnings reports that fueled Thursday's gains:
"It's very confusing if you're on permanent negative autopilot because you only pay attention to the [Federal Reserve]. If you watched the individual companies, these moves would be a lot less surprising," Cramer said.
Intel, Visa, Hasbro and more
The Intel Corporation logo is seen at a temporary office during the World Economic Forum 2022 (WEF) in the Alpine resort of Davos, Switzerland May 25, 2022.
Arnd Wiegmann | Reuters
Check out the companies making headlines in after-hours trading.
Intel — Shares of Intel plunged 8.2% after the company reported earnings that missed on the top and bottom lines. The company reported adjusted earnings of 10 cents per share on $14.04 billion in revenue where analysts expected 20 cents per share on revenue of $14.46 billion, per Refinitiv. Intel also gave weak guidance, forecasting a net loss in the first quarter.  
Visa — Visa shares rose 1.5% after the company reported an earnings beat. The digital payments company reported adjusted earnings per share of $2.18 and $7.94 billion in revenue, more than Wall Street's expectations of adjusted earnings of $2.01 per share and $7.70 billion in revenue, per Refinitiv.
Hasbro — Shares slid 7.8% after the toymaker announced it was cutting about 1,000 jobs, or 15% of its workforce. The company also warned of a weak fourth quarter.
KLA Corporation — Shares of KLA Corporation, a semiconductor manufacturer, shed 4.9% even though the company reported earnings that beat analysts' expectations on the top and bottom lines, according to Refinitiv. The company gave a forward guidance that was weaker than expected for its fiscal third quarter, which weighed on shares.