Qantas' safety reputation under spotlight after spate of technical issues | World News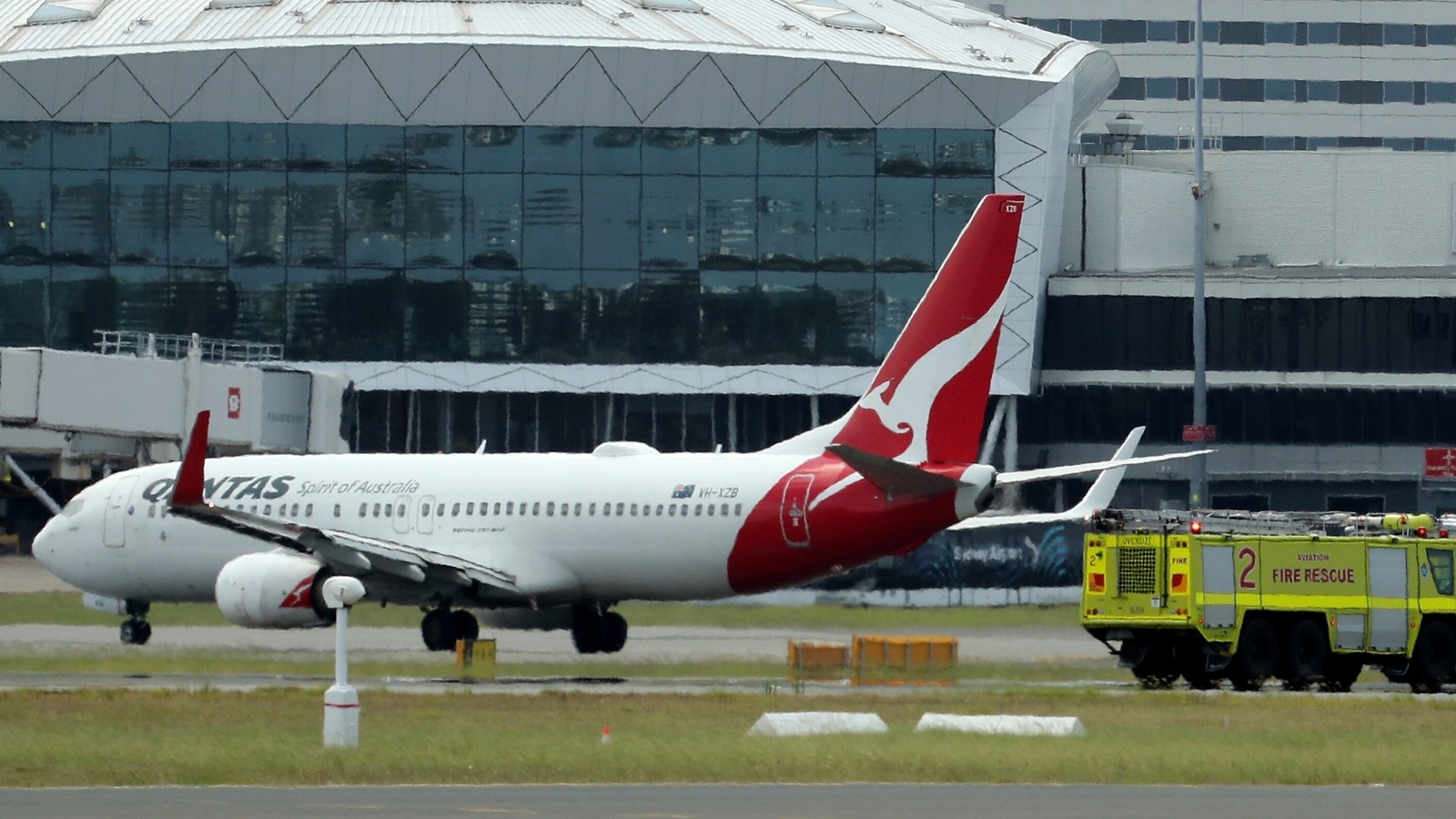 Qantas Airways Ltd., the airline whose stellar safety record was made famous by Hollywood, is back in the spotlight after a flurry of mechanical malfunctions.
The Australian airline has been hit by a spate of in-flight issues since the middle of last week, starting with a mayday alert and engine shutdown on a plane from Auckland to Sydney. At least four aircraft have since turned around because of problems with wing flaps, warning indicator lights or fumes in the cabin. The planes all landed safely.
The series of incidents is particularly wounding for an airline that has built — and touted — a reputation for safety. Qantas has never suffered a fatal jet accident, a benchmark that entered popular culture when Dustin Hoffman's character in the 1988 movie Rainman insisted it was the only airline he would fly.
More than three decades later, a key question is whether Qantas has lost its safety edge after repeated cost cuts and job losses under Chief Executive Officer Alan Joyce, or has simply been unlucky in the past week.
Either way, the recent problems have put Australia's largest airline under scrutiny again, months after it appeared to have resolved an embarrassing run of cancellations, delays and baggage losses. Joyce, who has forged a reputation for shredding expenses to deliver bumper profits during his 14 years in charge, is once more being blamed on social media for the airline's woes.
Read more: Late-Night Egg Attack Shows Traveler Fury at Qantas CEO
He's become such a lightning rod for online vitriol these days that a single cockpit warning light or a smoky oven in the cabin can end up reigniting calls for his resignation.
"There's that cynicism that customers have every time something like this happens — are they spending enough on maintenance?" said Natalie McKenna, a lecturer in strategic communication at La Trobe University in Melbourne. "There is absolutely reputational damage. I think customers are starting to turn away from Qantas."
The Qantas Group, which includes low-cost airline Jetstar, averages about 60 mid-air turnbacks each year, which means it would typically have one every six days. There have been at least four in the past five days.
The frequency of the about-turns inevitably fuels criticism that Qantas' aircraft are increasingly showing their age. The airline's domestic workhorse is the Boeing Co. 737, many of which are over 20 years old. Qantas is renewing its Australian fleet over the next decade with jets made by Airbus SE.
Read more: Airbus Triumph in Qantas Deal Strikes Blow at Boeing and Max
According to Steve Purvinas, federal secretary of the Australian Licensed Aircraft Engineers Association, the unrelated nature of the events of the past week indicate there's not a systemic problem at Qantas. "It's just a series of events that are close together by coincidence," he said. But the age of the fleet doesn't help matters, he added.
"It would be preferable to everyone if the aircraft were a little bit newer," Purvinas said. "The older the parts are, the more likely they are to fail."
For now, the airline has the backing of Australia's aviation regulator. In a statement, the Civil Aviation Safety Authority said it's "confident Qantas is operating safely and has confidence in its safety management systems."
"Australia has one of the safest aviation industries in the world and travelers should have confidence when they fly," CASA said.
Investors are also nonplussed. The stock has risen almost 10% this month to be trading near its highest in three years.
Speaking on local radio on Monday, Qantas Domestic CEO Andrew David said there are no issues at the airline.
"Our pilots are trained always to err on the side of caution," David said. "I'd be more worried about the airlines that don't turn back than the airlines that do in those situations. When we look at our overall fleet health condition, we are very, very, very satisfied our fleet are in good, healthy condition."
Budget 2023: ₹1.23 lakh crore allocated for postal, telecom projects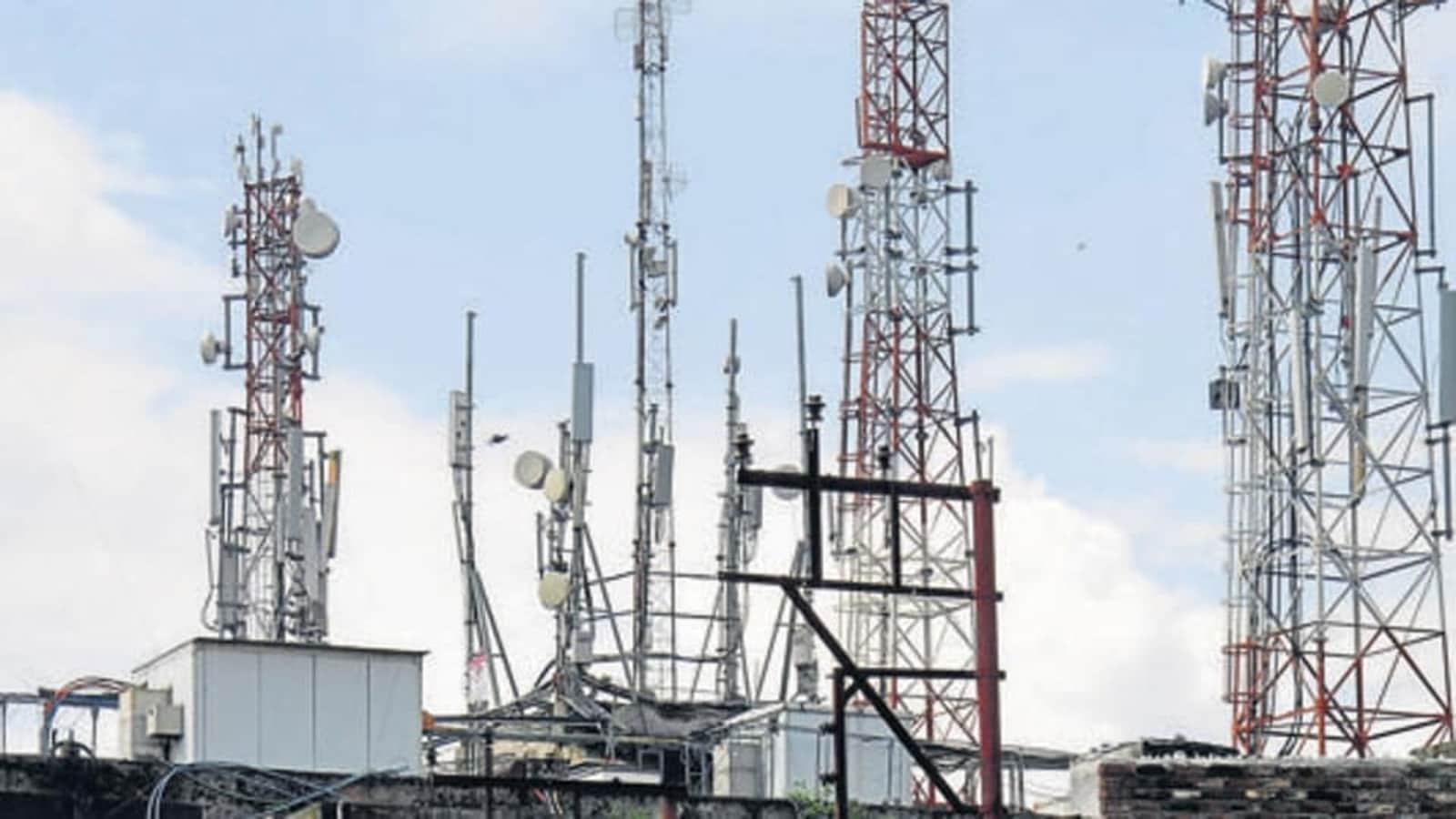 PTI | | Posted by Shobhit Gupta
The government on Wednesday allocated ₹1.23 lakh crore for postal and telecom projects including ₹52,937 crore capital infusion in state-run BSNL.
Read here: The Budgetary maths, explained via three numbers
Total allocation includes ₹97,579.05 crore for the Department of Telecom and ₹25,814 crore for Postal projects, the Budget document presented by Finance Minister Nirmala Sitharaman said on Wednesday.
Watch here: Modi govt's women outreach; New deposit scheme launched | Limits for senior citizens raised
State-run BSNL, which is expected to roll out 4G and 5G services this year, will get ₹52,937 crore capital infusion from the government in 2023-24.
The government has allocated ₹2,158 crore for Optical Fibre Cable based network for Defence Services and ₹715.8 crore for telecom projects in the North Eastern states.
Watch here: 'Indian economy on the right track': Nirmala highlights seven 'Saptarishis' of Budget 2023
The Department of Posts has been allocated ₹25,814 crore and includes ₹250 crore capital infusion in the India Post Payments Bank.
Budget 2023: Why Sitharaman went 'whaaat…' at press briefing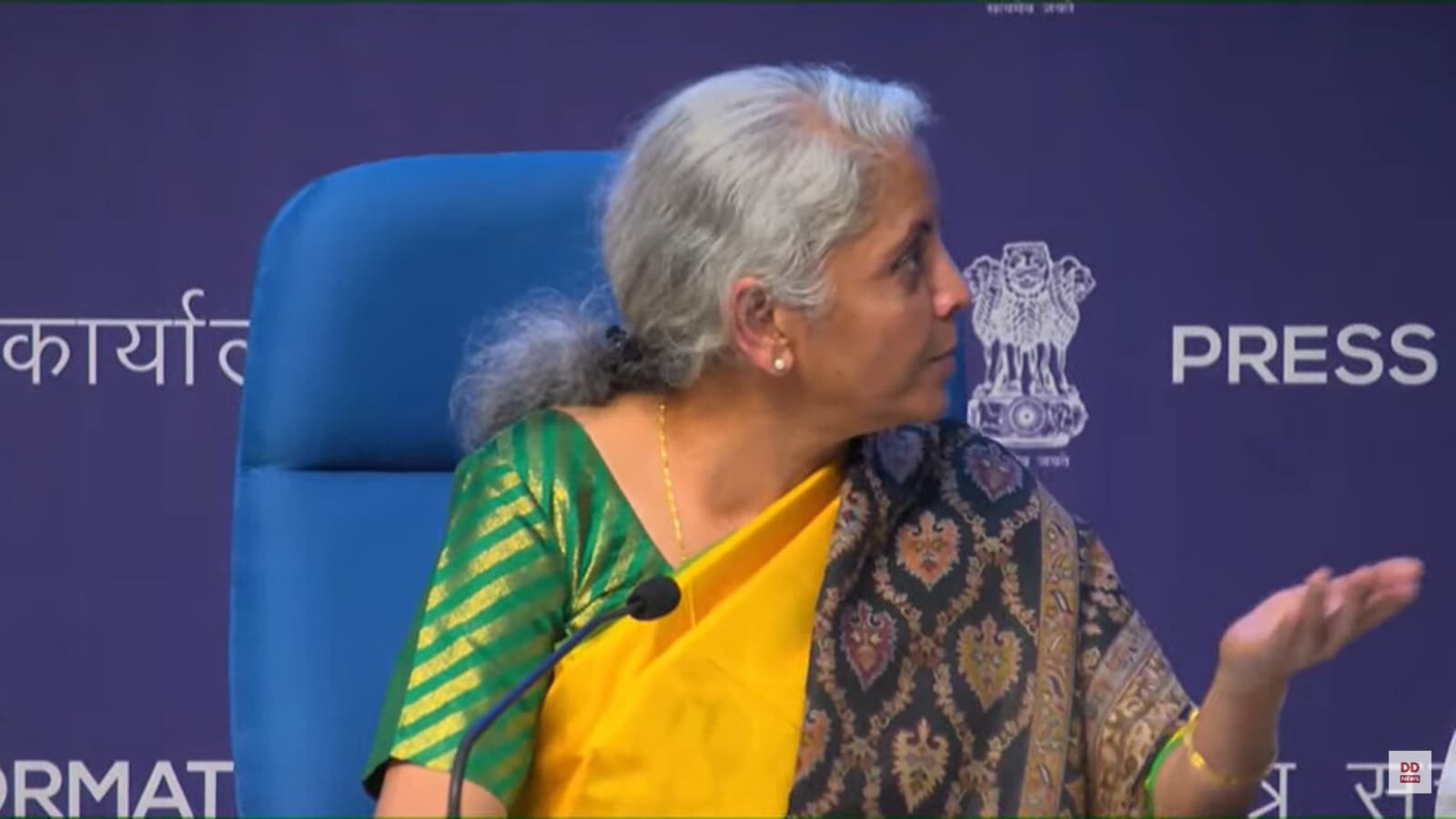 Finance minister Nirmala Sitharaman on Wednesday slammed reports that the Union budget for 2023-24 was 'not good enough' and that it offered little in terms of support for the middle class. Responding to a reporter's question on opposition leaders' criticism, the finance minister expressed utter disbelief and went: "Whaaat?"
The reporter had asked Sitharaman: "Opposition parties have been calling this 'nil battey sannata' (good for nothing) budget… they said [it is] not good enough."
UNION BUDGET 2023: FULL COVERAGE
To this the finance minister pressed the reporter for specifics, asking for details about the opposition's criticism. "For what reasons (are opposition parties saying this)… if I may know?"
An amused finance minister then quickly moved on from the question.
Does Budget 2023 benefit the middle class?
In her crucial Budget presentation, a year ahead of the next general elections, Union finance minister Nirmala Sitharaman raised the personal income tax rebate limit, doled out sops on small savings and announced one of the biggest hikes in capital spending this decade.
Read more | Decoding FM Sitharaman's Budget 2023 in numbers
In one of the biggest announcements for the "hardworking middle-class", as Sitharaman said at the Parliament today, the new Budget offered some relief to the middle class by increasing the rebate threshold in the new personal income tax structure. As a result, there will now be no tax levied for income up to ₹7 lakh, instead of ₹5 lakh, if opted for the new tax regime.
The government also revamped the concessional tax regime and announced that there will be no tax levied for income up to ₹3 lakh. Further, income between ₹3-6 lakh would be taxed at 5 per cent; ₹6-9 lakh at 10 per cent, ₹9-12 lakh at 15 per cent, ₹12-15 lakh at 20 per cent and income of ₹15 lakh and above will be taxed at 30 per cent, the finance minister announced.
For the salaried class and the pensioners including family pensioners, finance minister Sitharaman also extended the benefit of standard deduction to the new tax regime. Now, each salaried person with an income of ₹15.5 lakh or more will stand to benefit by ₹52,500.
Sitharaman also proposed to cut the highest surcharge rate to 25% from 37.5% under the new income tax regime, making the maximum income tax rate about 39 per cent, down from 42.7 per cent, which was among the highest tax rates in the world.
Apart from this, the finance minister also announced that the limit of ₹3 lakh for tax exemption on leave encashment on retirement of non-government salaried employees will be increased to ₹25 lakh. The limit has been proposed for revision for the first time since 2002.
Moody's unit says it is monitoring impact on rated portfolio in Adani Group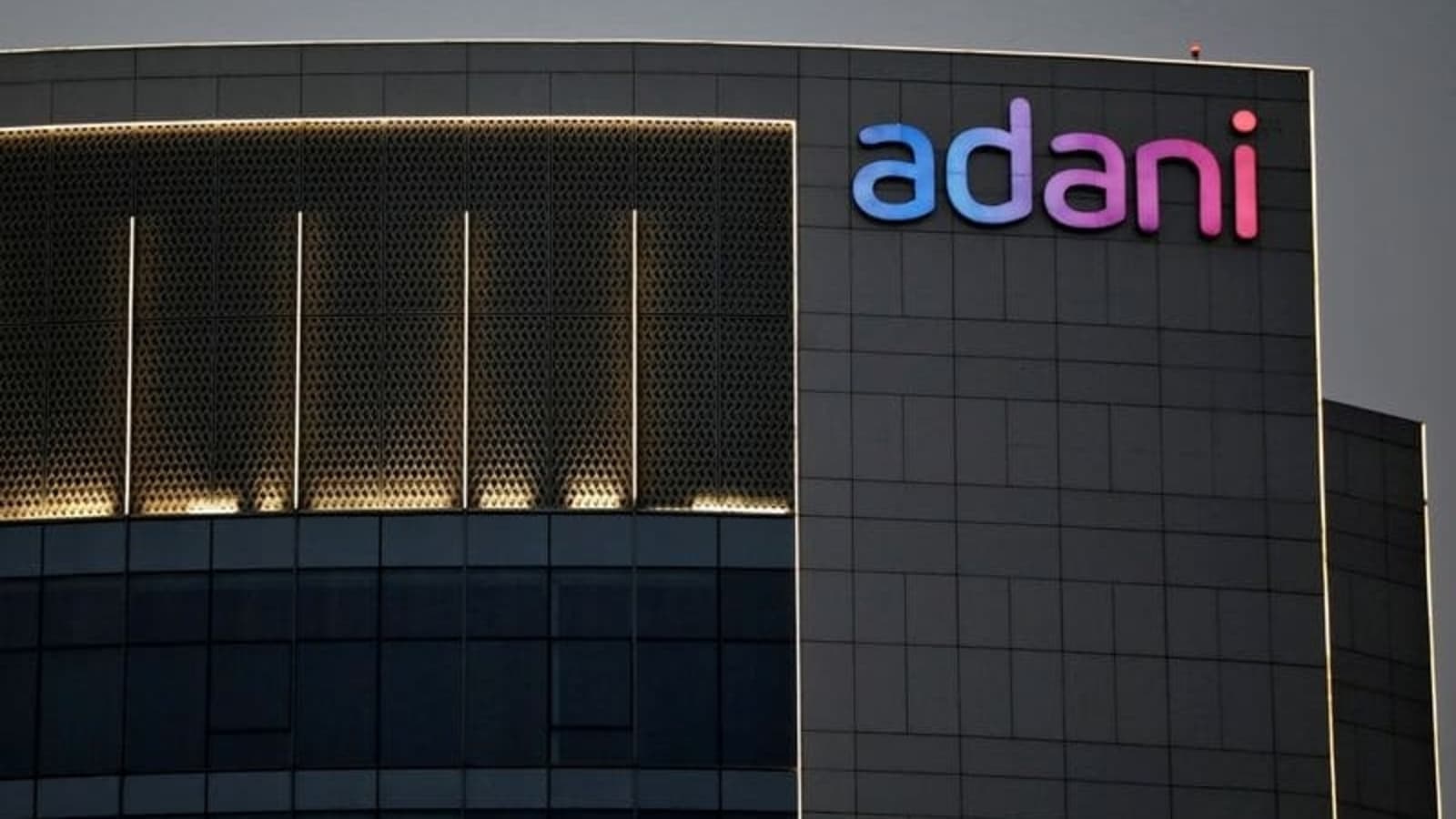 Reuters | | Posted by Shobhit Gupta
Ratings agency Moody's unit ICRA on Wednesday said it was monitoring the impact of recent developments on its rated portfolio in Indian conglomerate Adani Group, whose stocks have plunged after a report by a U.S. short-seller.
Listed companies of the conglomerate founded by tycoon Gautam Adani have lost $86 billion since last week after Hindenburg Research accused the group of using tax havens and flagged concerns on high debt levels. Adani Group has denied the allegations.
ICRA-rated Adani Group entities do not have any immediate refinancing requirements, but requirements are expected for some entities from fiscal year 2025 onwards, it said.
The firm said the Adani Group's large debt-funded capex programme remains a key challenge, and some of the planned capex is discretionary in nature and could be deferred depending on its liquidity position.