Scandinavian design is a start, but Electrolux Well A7 purifier must plug gaps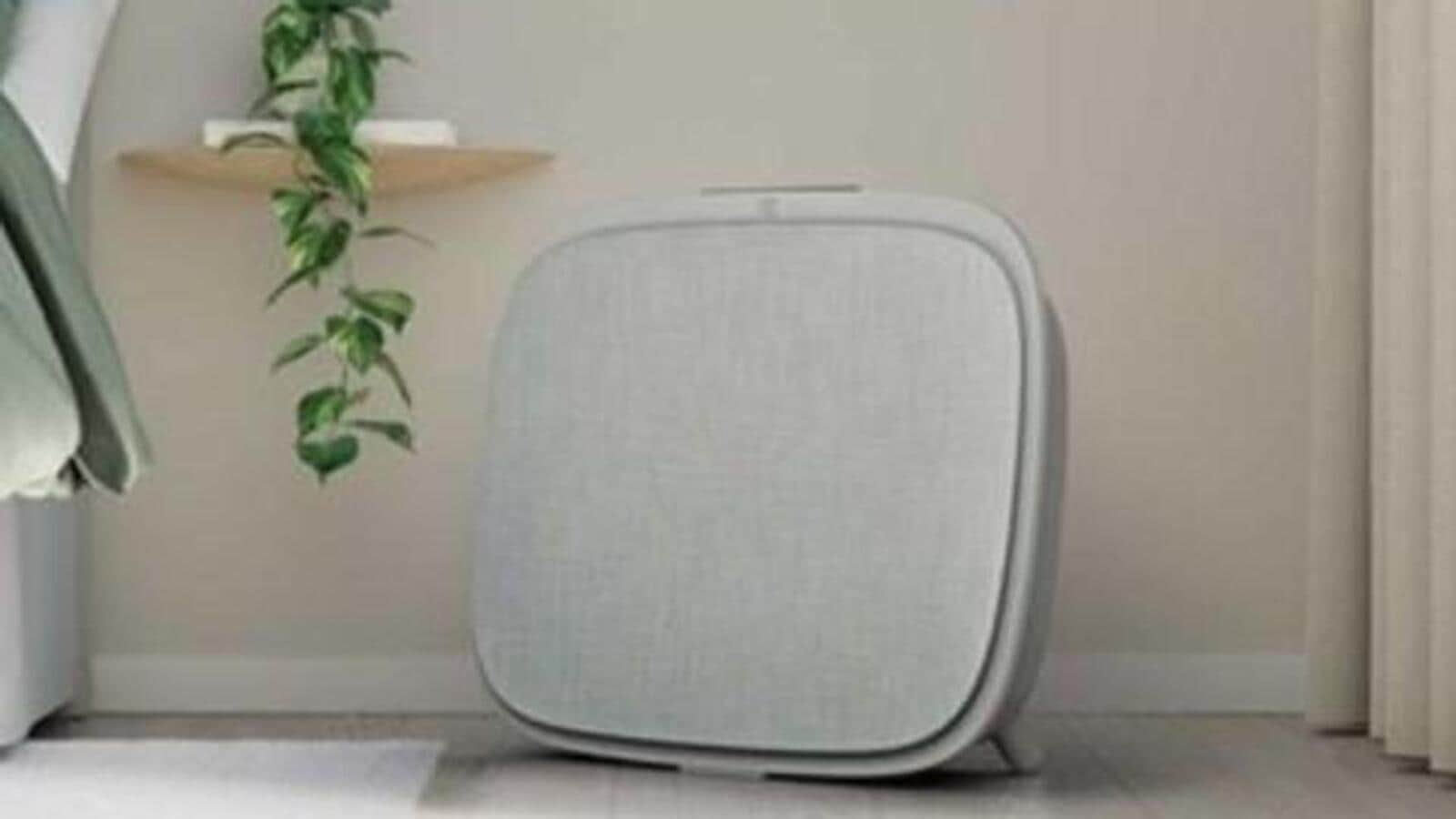 Indoor air purifiers, which have steadily assumed kind of similar importance in our homes as water purifiers, spent most of the past decade gratifying utility. There were outliers at that time, such as Dyson's design and Aura Air's enlarged puck. Yet for the most part, it was all about functional boxes interspersed with attempts to add some finesse with touch controls and detailed information screens. It is only now that air purifiers are adopting the sort of aesthetics that place them easier, amidst your home's interiors.
I've been wondering about this since our tryst with Electrolux's newest air purifier 'Well A7'. It comes at a cost of around ₹40,000. The company insists the design is inspired by Scandinavian design philosophy. It is hard to argue that piece of detail.
It has a tilt resembling artwork on a floor or table mount. Complete with unique feet which make up its floor stand, essentially propping it up successfully albeit with a nice lean-back. Be sure to keep this further away from the walls though, to factor in the clean air throw at an angle.
Also Read: How smart is your air-purifier? Find out with Vishal Mathur
There is an integrated (and somewhat retracting) handle to carry it around too – and this feels like high-quality leather. The Electrolux Well A7 can be wall-mounted too if that's what you'd prefer. This is becoming an increasingly viable option, with purifiers that are focusing more on the lifestyle aspect.
The front cover isn't a plain polycarbonate instead, it is a textile-wrapped cover. For now, the only choice is a shade of grey. We'd expect more colour options to be made available at some point if the purifier has to match the home's interiors. How much these will cost as separate accessories, remains anyone's guess.
The Electrolux Well A7 takes in air from all four sides of the front frame, with thick filter layers awaiting the impure air. The purifier deploys a five-stage filtration process, but you don't have to deal with as many filter layers. There is the now-standard pre-filter layer, which captures the larger (and very visible) dust particles whilst preventing the other filters from clogging up.
The high-efficiency particulate arrestance or HEPA is next in the chain. To be fair, we have seen thicker HEPA filters in purifiers priced half as much (Philips and Honeywell's filters are some examples). Next is the activated carbon filter layer, which deals with even smaller micron size particles as well as volatile organic compounds in indoor air – of this, there are many, including cooking smoke, fumes from cleaning agents and aerosols.
Within the Electrolux companion app (available for Android phones and the iPhone) is the toggle for enabling the ioniser, which is basically the introduction of electrically charged molecules into the room's air. These, because of the chemical differences, deactivate airborne viruses and bacteria. Without getting into the complexities of how science works, it is an effective add-on if you are okay with ionisers.
The real-world performance numbers, in a fairly active living room, tell their own tale. In the auto mode (called 'smart', in the Well A7's terminology), this brought an extremely unhealthy air quality index (AQI) of 233 microns per cubic meter of PM2.5 and 199 microns per cubic meter of PM1.0 to 66 for PM2.5 and 57 for PM1.0 in around 30 minutes. Even with activity in the room and the adjacent kitchen, these stats were maintained.
When the cooking activity was complete, the PM2.5 dropped to 33 while the TVOC stats dipped steadily from 307 ppb (or parts per billion) to 103 ppb. All our tests are done with the ionizer turned off, which puts the actual filter performance in perspective.
We did notice that in the 'Smart' mode, it often takes a while for the Well A7 to increase the fan speed to quick the speed of air filtration in case of changes in composition (such as a door opening, allowing a significant amount of polluted outdoor air into the room). This, I feel, can be tweaked with a software update to make the Well A7 more reactive to the ambience.
In manual mode, things can be sped up by dialling up the fan speed to deal with changes in air quality. For large rooms, the trick is to leave this on fan speed 2, and active rooms are taken good care of as a result.
The Well A7 does not power on automatically, after an electricity supply gap, even if momentarily.
The design of the Electrolux Well A7 does leave space only for a small display. It is enough to give you the details of the active usage mode (smart or manual) with an LED strip that changes colour to indicate how healthy the air is (red means very poor and blue means good, for instance). But there are no AQI numbers on the purifier itself. For that, you must refer to the smartphone app.
This in itself requires a lot of patience. The iPhone app which we used extensively, is extremely buggy. It freezes the moment you do anything, such as increase or decrease the fan speed. The only solution is to force close and restart the app, at which point you'll realise that the changes you made haven't been implemented. This is most certainly unexpected, for a premium air purifier.
As I step away from my experience with the Electrolux Well A7 air purifier, there are two distinct takeaways. First, this is a very capable indoor air purifier that does a good enough job of keeping the air quality well in control, in large indoor spaces too. Yet, it doesn't do it any faster (or better) than purifiers that cost much lesser (such as the Philips 3000 series or the Dyson Pure Cool Link). It is at par, all things considered.
But you'll be interacting with a much more annoying companion app, at least for now. That needs to be fixed, soon enough.
All things considered, the composition can only mean one thing – you are paying a premium for the Scandinavian inspiration for the good looks. That is never a problem. It may still add value to your home.
'Rationalise corporate tax rates': US group's appeal to govt ahead of budget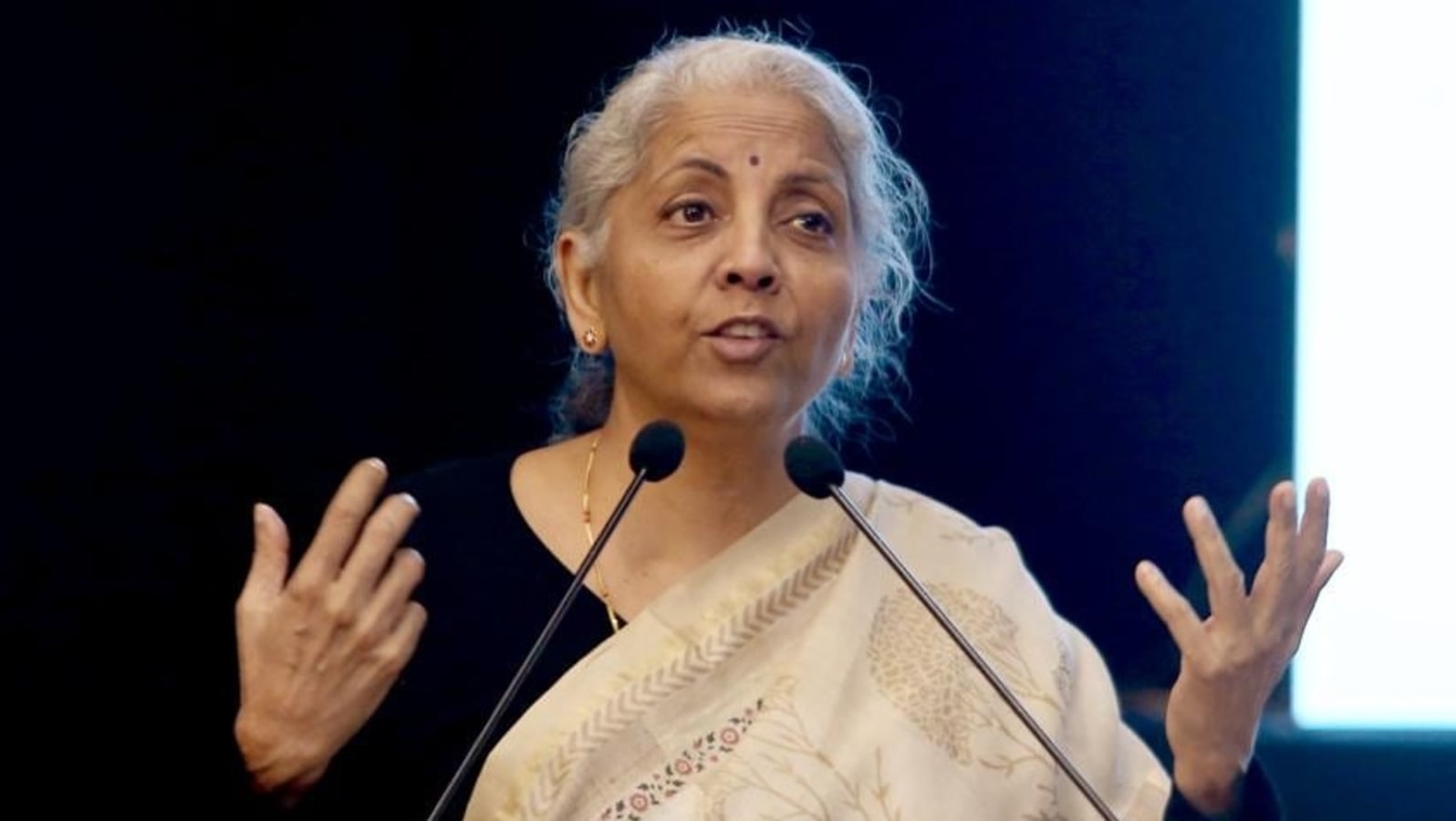 Ahead of the annual budget presentation, an India-centric top US strategic and business advocacy group has urged Union Finance Minister Nirmala Sitharaman to simplify and rationalise direct and indirect taxation system in India, a move it believes would increase the confidence of global investors and yield greater foreign direct investment.
Click here for full coverage of Union budget 2023
Direct taxes can be in the form of income tax, capital gains tax or securities transaction tax, while indirect taxes such as GST, Customs Duty or VAT are levied on all end-consumers to buy any goods or services.
"Rationalise corporate tax rates for foreign companies," said the US-India Strategic and Partnership Forum (USISPF) in its submission to the finance ministry ahead of the annual budget presentations on February 1. It said that the rate for foreign companies, including banks be reduced to bring parity and sought to rationalise tax for new manufacturing companies.
Urging India to simplify capital gain tax reforms, USISPF sought harmonising holding periods and rates of different instruments.
"Reiterate India's commitment to the global tax deal," it said and urged the Union Finance Minister to extend the concessional tax regime to Foreign Portfolio Investment (FPI) from investment in securities.
USISPF has also suggested tax incentives to specific sectors like renewable energy and R&D investment in the health sector.
Among the Forum's recommendations include advocating for a stable and predictable tax environment, improving the ease of doing business environment, rationalisation of the cost of doing business, and rationalisation of tax rates and tariffs.
On indirect taxes, the USISPF sought clarification on customs duty exemptions provided to oil and natural gas companies, reduction in customs duty rates for x-ray machines from 10 per cent to 7.5 per cent and providing customs duty exemption on all items imported by specified research and development units.
USISPF urged the finance minister to roll back the customs duty increase on nutritional products considering the importance and significance of the product and encourage the availability of scientifically designed nutritional food in India.
Among its recommendations on customs tariffs and duties and customs, processes include addressing ambiguities in the customs tariff act on telecom products, an extension of concessional customs duty to advanced biofuel projects and strengthening the process on the ground with respect to trade facilitation schemes like CAROTAR and Faceless Assessment.
LIC doubles down on Adani amid Hindenburg's fraud claims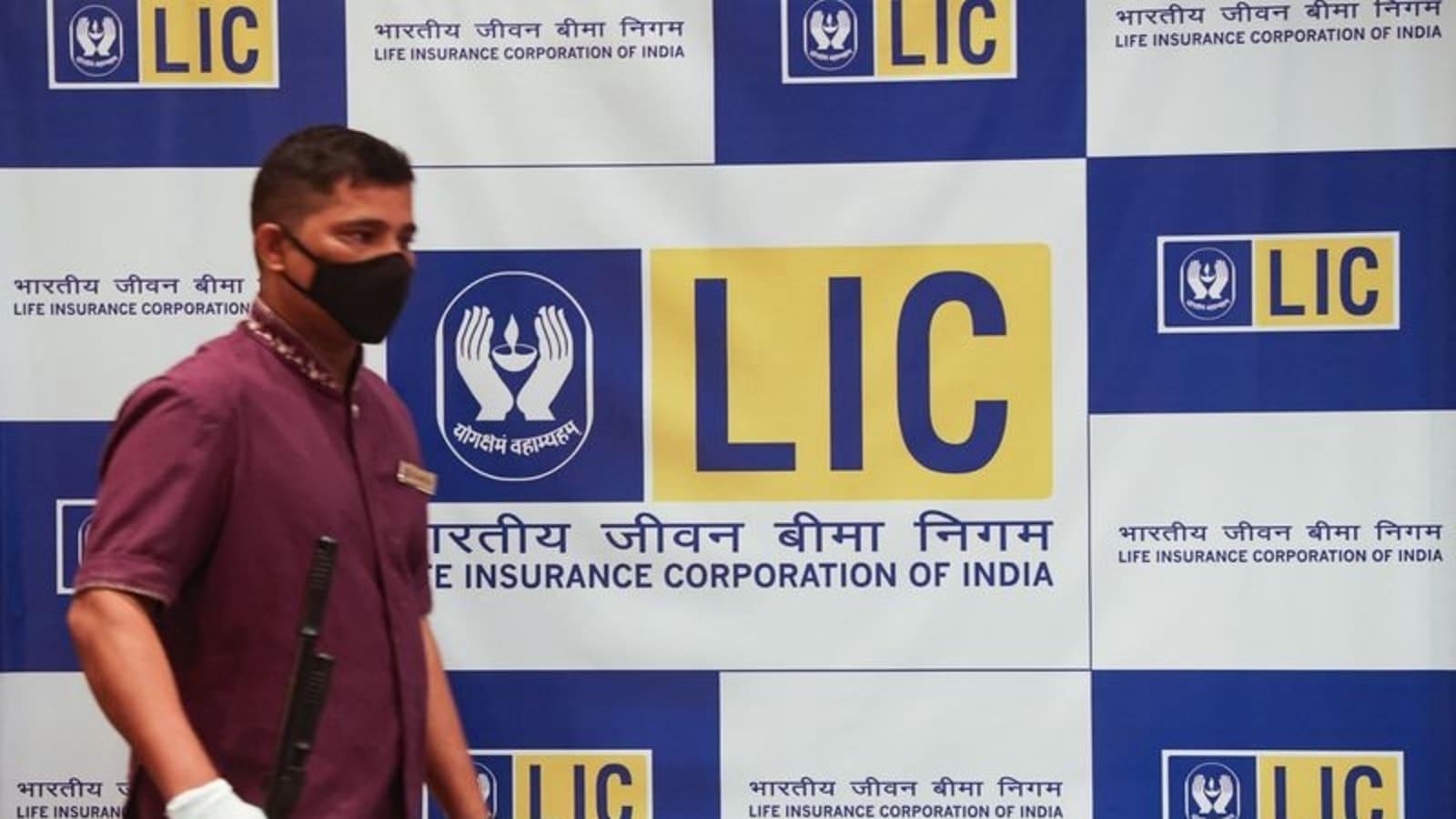 India's largest life insurer is plowing more money into Gautam Adani's flagship unit, undeterred by a short seller's fraud allegations that wiped out more than $50 billion of the conglomerate's market value in two sessions. State-controlled Life Insurance Corp. of India is spending about 3 billion rupees ($37 million) as an anchor investor in a $2.5 billion new share sale by Adani Enterprises Ltd., according to a filing. The investment would add to its current holding of 4.23%.
Also Read | LIC, SBI savings at risk amid Hindenburg vs Adani? Here's what banks said
LIC's investment signaled its vote of confidence in Asia's richest man and his beleaguered group on Jan. 25, which is facing its toughest test yet after US-based Hindenburg Research in its report earlier this week characterized its meteoric rise as "the largest con in corporate history." LIC is among 33 institutional investors coming in as anchors in the FPO, along with names such as Abu Dhabi Investment Authority and Al Mehwar Commercial Investments LLC.
While the amount Mumbai-based LIC is investing is relatively tiny — considering it has almost 43 trillion rupees of assets under management at LIC — it marks a contrarian position to other domestic financial institutions that have little to no Adani investments. It also comes in the face of a contagion that hit stocks exposed to Adani Group, including LIC that plunged the most in more than a month on Friday in Mumbai.
"LIC thinks contrarian," said Arun Kejriwal, founder of Kejriwal Research & Investment. "It has always minted money whenever there is market volatility. It doesn't receive money for short duration. It acts as long-only fund."
Also Read | Gautam Adani: Asia's richest man in the eye of a storm
An email and text messages sent to the LIC chairman seeking comments on its Adani Group investments were not immediately answered.
With over 250 million policy holders across India and assets under management as large as the nation's mutual fund industry, LIC is among India's systemically most important institutions. Its exposure to the Adani Group, known to be closely aligned to Prime Minister Narendra Modi's development goals, is also symbolic of the tycoon's political clout.
LIC is an investor in five Adani companies, with stakes ranging from 1% to 9% that was worth a total of 722.68 billion rupees on Jan. 24 — just before the Hindenburg report was published.
No other Indian insurance company has any significant holding, as per December 2022 data filed with stock exchanges. Most mutual funds have largely stayed away from the group, despite some wild rallies seen by some of the stocks. Adani Enterprises for instance, surged over 1,900% in the last five years, trumping even the likes of Elon Musk's Tesla Inc.
The high exposure of state-backed financial institutions "has implications for financial stability" and for the millions of Indians "whose savings are stewarded by these pillars of the financial system," Jairam Ramesh, a lawmaker with the opposition Indian National Congress party, said in a statement Friday.
Adding Weight
The sell off triggered by Hindenburg's report may now be adding more weight to such concerns. The rout deepened Thursday, with some units like Adani Green Energy Ltd. and Adani Total Gas Ltd. tumbling by their daily limit of 20%. Adani Enterprises fell 19%.
The short seller has alleged that Adani Group was involved in "brazen" market manipulation, accounting fraud, used offshore shells for money laundering and siphoned from listed companies. The conglomerate has dismissed the report as "a malicious combination of selective misinformation and stale, baseless and discredited allegations." It said it's also exploring legal action.
Last week, Adani Group Chief Financial Officer Jugeshinder Singh acknowledged the lack of interest shown by domestic institutional investors.
"We understand mutual funds missed Adani growth stock rally," he said at a press briefing. "We should have communicated to mutual funds."
LIC, SBI savings at risk amid Hindenburg vs Adani? Here's what banks said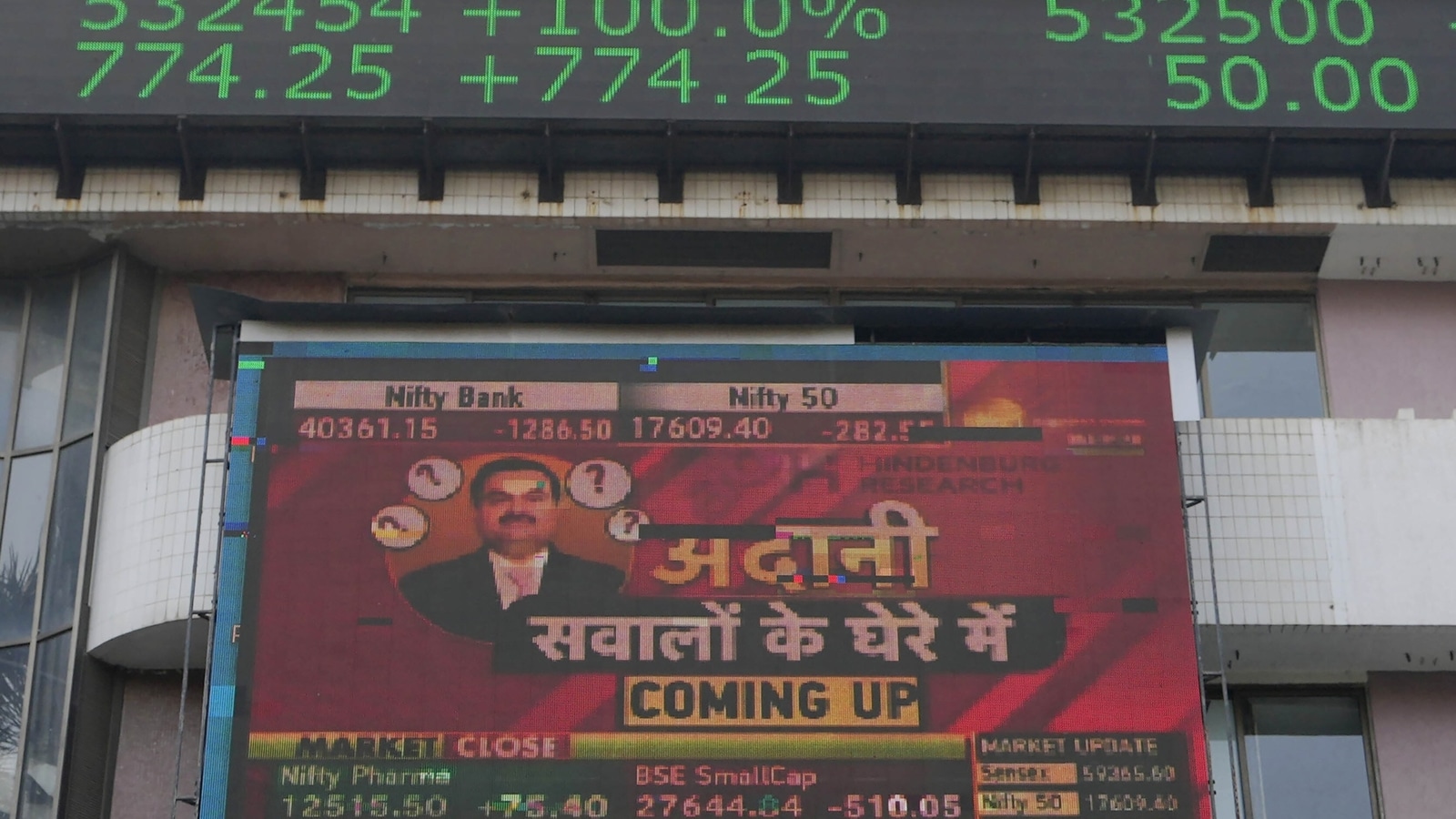 As the shares of Indian billionaire Gautam Adani faced a bloodbath on Friday following a report by a US investment firm claiming it had committed "brazen" corporate fraud, concerns have been raised over its implications for financial stability and savings of crores of Indians in financial institutions such as Life Insurance Corporation (LIC) and State Bank of India (SBI).
The Congress party called for an investigation into the allegations made by Hindenburg Research and said it may have exposed India's financial system to systemic risks "through the liberal investments in the Adani Group made by strategic state entities like LIC, SBI and other public sector banks".
Jairam Ramesh, Congress general secretary in charge of communications, said in a statement that the Hindenburg report demands a response from the Congress party since the Adani Group is "no ordinary conglomerate" and has been "closely identified with Prime Minister Narendra Modi since the time he was Chief Minister of Gujarat."
"Furthermore the high exposure of financial institutions such as the Life Insurance Company of India (LIC) and the State Bank of India (SBI) to the Adani Group has implications for financial stability and for the crores of Indians whose savings are stewarded by these pillars of the financial system (sic)," Ramesh said.
"These institutions have liberally financed the Adani Group even as their private sector counterparts have chosen to avoid investing because of concerns over corporate governance and indebtedness. As much as 8 per cent of LIC's equity assets under management, amounting to a gigantic sum of ₹74,000 crore, is in Adani companies and comprise its second-largest holding," the statement added.
Also Read | For Hindenburg Research, Adani Group is a man-made disaster in the making
CPI(M) leader Sitaram Yechury said if the allegations are proven correct it will "destroy lives of crores of Indians who park lifelong savings in LIC & SBI."
As Friday witnessed a sharp fall in shares of group companies and the lenders that have exposure to it, some of India's leading public sector banks said their exposure to the Adani Group was within the limits prescribed by the Reserve Bank of India. RBI allows for no more than 25% of a bank's available eligible capital base to be exposed to any one group of connected companies.
"There is nothing alarming about our Adani exposure and we don't have any concerns as of now," Dinesh Kumar Khara, chairman of country's largest lender State Bank of India, told Reuters.
Khara said the Adani Group hadn't raised any funding from SBI in the recent past and that the bank would take a "prudent call" on any funding request from them in the near future, reported Reuters.
SBI has reached out to the company for clarification and the board will take any decision on the bank's exposure to the group only after that, reported Reuters quoting an unnamed official.
An official at the state-run Bank of India said the loans to the Adani group were within permissible limits.
"Our exposure to the Adani Group is below the large exposure framework of the Reserve Bank of India," Reuters quoted an unnamed executive at the Bank of India as saying.
"Till last month, the Adani Group's interest payment on loans has been intact."
Bank executives at two other private lenders said that they were not yet in "panic mode" but being watchful, according to the report.
The Adani Group comprises the flagship Adani Enterprises Ltd, as well as Adani Ports and Special Economic Zone Ltd, Adani Power Ltd, Adani Green Energy Ltd and Adani Transmission Ltd.
The ports-to-energy conglomerate said it was exploring legal action against Hindenburg Research calling the report "maliciously mischievous". Hindenburg responded that Adani had ducked the issues its research had raised and instead resorted to "bluster and threats".
"If Adani is serious, it should also file suit in the US," the firm said in a statement. "We have a long list of documents we would demand in a legal discovery process."
(With inputs from Reuters)