Senators slam Live Nation over Ticketmaster's dominance
The Senate Judiciary Committee slammed concert giant Live Nation on Tuesday, calling on activists and artists to speak to competition in the ticketing industry following a botched sale of Taylor Swift tickets in November.
Led by Sen. Amy Klobuchar, D-Minn., who helms antitrust investigations for the committee, senators grilled Live Nation's chief financial officer, Joe Berchtold, about the company's dominance in the ticketing business. Industry witnesses described a monopoly-like control over venues, artists and consumers.
"Ticketmaster should look in the mirror and say, 'I'm the problem, it's me,'" Sen. Richard Blumenthal, D-Conn., said, playing off Swift song lyrics.
Blumenthal said Republicans and Democrats alike agreed that something needed to be done. But they appeared to diverge on a path forward, with several Democrats seemingly open to establishing new legislation to help address the issues, while antitrust subcommittee ranking member Mike Lee, R-Utah, blamed what he deemed lax enforcement of existing laws.
Live Nation owns Ticketmaster, the world's largest ticket seller representing around 70% of all sold tickets in the U.S. It also owns concert venues and promotes tours, leading many opponents to call its business a monopoly in the industry.
Live Nation, which merged with Ticketmaster in 2010, has faced longstanding criticism about its size and power in the entertainment industry. Opponents intensified their complaints in November when presale tickets for Swift's Eras Tour were plagued by disruptions and slow queues.
Live Nation was supposed to open up sales for 1.5 million verified fans ahead of general public ticket sales. However, more than 14 million users flocked to the presale site, including bots, spurring massive delays and site lockouts. Ultimately, 2 million tickets were sold during the presale and the general public sale was canceled, company representatives said.
"For the leading ticket company not to be able to handle bots is, for me, an unbelievable statement," said Jerry Mickelson, the chief executive of Jam Productions, during Tuesday's hearing. "You can't blame bots for what happened to Taylor Swift. There's more to that story that you're not hearing."
Swift, who has worked to bring all marketing in house, publicly slammed the company at the time for mishandling the sales process, albeit without mentioning it by name.
The Justice Department has opened an antitrust investigation into Live Nation's practices, however, that probe predates the Swift ticket sale fiasco.
Live Nation Entertainment President and Chief Financial Officer Joe Berchtold and SeatGeek Chief Executive Officer Jack Groetzinger listen as Jam Productions Chief Executive Officer and President Jerry Mickelson speaks during a Senate Judiciary Committee hearing titled "That's the Ticket: Promoting Competition and Protecting Consumers in Live Entertainment" on Capitol Hill in Washington, U.S., January 24, 2023. 
Kevin Lamarque | Reuters
Berchtold testified Tuesday that the company owns around 5% of U.S. venues and said Ticketmaster has lost, not gained, market share since its merger with Live Nation.
Clyde Lawrence, a singer and songwriter for the band Lawrence, called out Live Nation's control over different aspects of the business, saying that at the end of the day the company is "negotiating to pay itself."
Lawrence told lawmakers that if his band plays a Live Nation venue, they are required to use the company as the promoter and must sell tickets through Ticketmaster. That often comes at a higher upfront cost and lower back-end splits than with a third-party promoter, he said.
Lawrence also spoke to a lack of transparency in added ticket fees that he said, on average, range between 40% and 50% of the base ticket price. Berchtold on Tuesday said venues set the fee percentage, but agreed his company could be more forthcoming about that information.
Berchtold also highlighted what he said is the growing problem of ticket scalping.
Tuesday's hearing extends a bipartisan focus on antitrust action by senators in recent years.
At the end of last year, lawmakers managed to pass a bill that would raise merger-filing fees on large transactions, boosting funds for federal enforcers who review those deals. Klobuchar, who sponsored the bill, referenced that legislation in her remarks Tuesday as a way to help those agencies challenge potentially anticompetitive deals.
Still, Congress has failed so far to pass some of the more ambitious pieces of legislation that would create new guardrails on competitive practices, specifically in the tech space. Despite bipartisan support, the impasse shows how difficult it can be update or add to existing antitrust laws, which many lawmakers feel are not sufficiently enforced by the courts as currently written.
The Live Nation-Ticketmaster merger was approved by the Department of Justice under the Obama administration, with certain stipulations that the newly merged company agreed to uphold, under what's known as a consent decree. It required Live Nation to comply with certain requirements, like not retaliating against concert venues that used a different ticketing company, for a set period of time.
In 2020, Live Nation and the DOJ agreed to update the consent decree and extend it to 2025, because the DOJ said the company took actions that it viewed as violating its earlier agreement.
The current antitrust enforcement regime under the Biden administration has made clear it much prefers structural remedies, or breakups, to behavioral ones like consent decrees.
Axis Bank exposure to Adani Group 'comfortable', only 0.94% of its net advances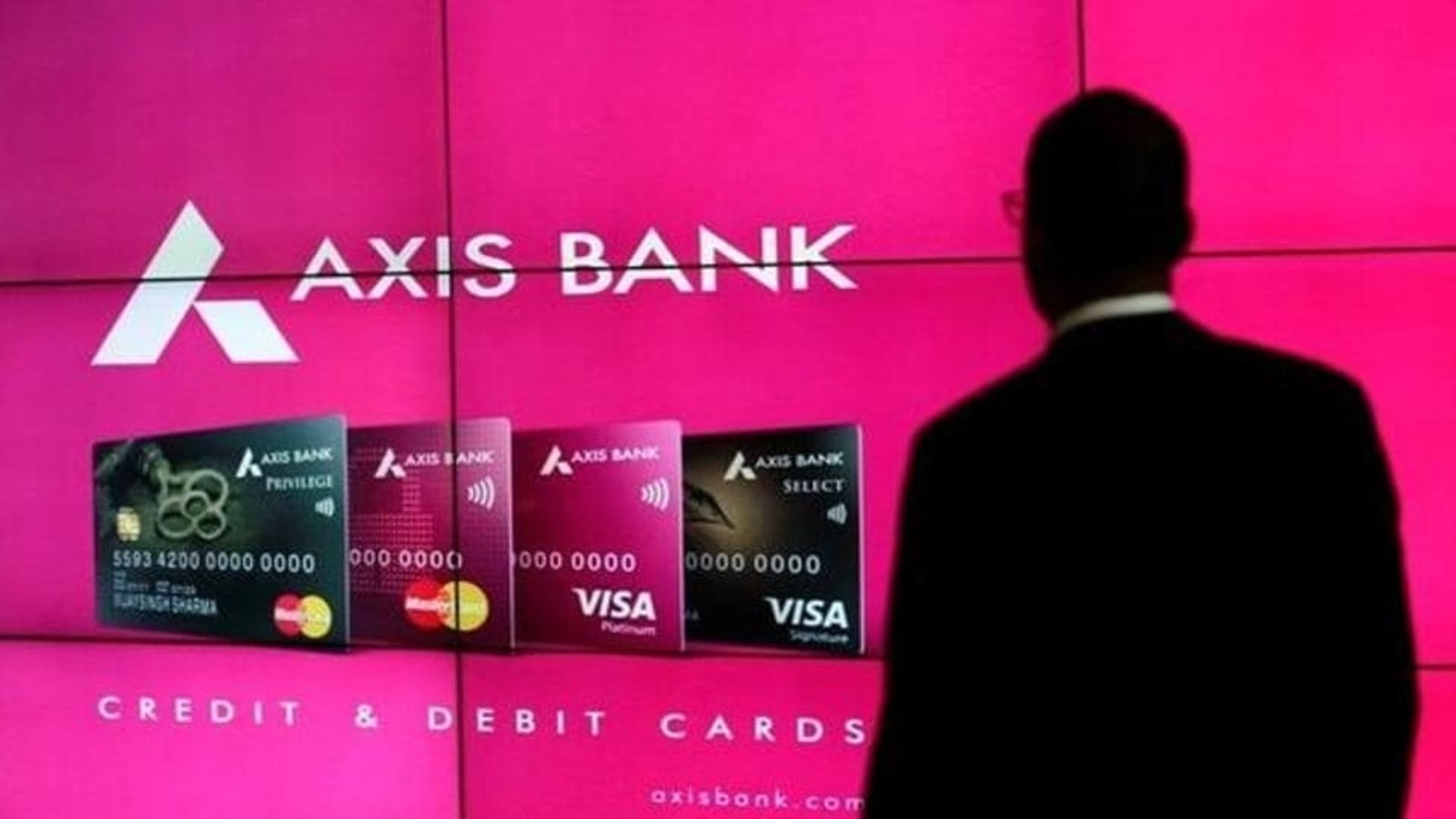 Reuters | | Posted by Singh Rahul Sunilkumar
Axis Bank on Saturday said its exposure to Adani Group entities stood at 0.94% of its net advances on December 31, adding that it remained comfortable with its exposure. Read: How Adani's $58 billion wipeout in 6 days fares vs Bankman-Fried's wealth loss
"Our exposure to Adani Group is primarily t o the operating companies in the Ports, Transmission, Power, Gas Distribution, Roads, Airports etc," the bank said.
The Adani Group, led by billionaire Gautam Adani, is reeling from a U.S. short-seller's scathing report in January that has cratered its shares, prompted calls from opposition lawmakers for a wider probe and the central bank to check on banks' exposure to the conglomerate. ALSO READ: Axis Bank Q3 result: Profit jumps 62% to ₹5,853 cr
State Bank of India, the country's largest lender, said on Friday it has no concerns so far regarding its exposure to the Adani Group and that any further financing to the conglomerate's projects would be "evaluated on its own merit".
SBI's total exposure to the conglomerate was 0.9% of its total loan book, or around 270 billion rupees ($3.30 billion), the bank's Chairman Dinesh Kumar Khara said.
The crisis at Adani Group was triggered by last month's report by Hindenburg Research that accused the conglomerate of stock manipulation and unsustainable debt. Adani Group has rejected the criticism and denied wrongdoing in detailed rebuttals.
Inside Relativity Space's monster factory 3D-printing reusable rockets
The exterior of "The Wormhole" factory.
Relativity Space
LONG BEACH, California – It was a few days into the new year yet Relativity Space's factory was anything but quiet, a din of activity with massive 3D printers humming and the clanging of construction ringing out.
Now about eight years on from its founding, Relativity continues to grow as it pursues a novel way of manufacturing rockets out of mostly 3D-printed structures and parts. Relativity believes that its approach will make building orbital-class rockets much faster than traditional methods, requiring thousands less parts and enabling changes to be made via software — aiming to create rockets from raw materials in as little as 60 days.
The company has raised over $1.3 billion in capital to date and continues to expand its footprint, including the addition of more than 150 acres at NASA's rocket engine testing center in Mississippi. Relativity was named to CNBC's Disruptor 50 last year.
Sign up here to receive weekly editions of CNBC's Investing in Space newsletter.
The company's first rocket, known Terran 1, is currently in the final stages of preparation for its inaugural launch from Cape Canaveral in Florida. That rocket was built in "The Portal," the 120,000-square-foot factory the company built in Long Beach.
The inside of "The Wormhole" factory in Long Beach, California.
Relativity Space
But earlier this month CNBC took a look inside "The Wormhole:" The more than one-million square foot facility where Boeing previously built C-17 aircraft is where Relativity now is filling in with machinery and building its larger, reusable line of Terran R rockets.
"I actually tried to kill this project several times," Relativity CEO and co-founder Tim Ellis told CNBC, gesturing to one of the company's newest additive manufacturing machines – this one given an internal codename "Reaper," in reference to the StarCraft games — which marks the fourth generation of the company's Stargate printers.
A closeup look at one of the company's "Reaper" printers at work.
Relativity Space
Unlike Relativity's prior Stargate generations, which printed vertically, the fourth generation ones building the main structures of Terran R are printing horizontally. Ellis emphasized the change allows its printers to manufacture seven times faster than the third generation, and have been tested at speeds up to 12 times faster.
The scale of one of the Stargate "Reaper" printers.
Relativity Space
"[Printing horizontally] seems very counterintuitive, but it ends up enabling a certain change in the physics of the printhead which is then much, much faster," Ellis said.
A pair of the company's "Reaper" 3D-printers.
Relativity Space
So far, the company is utilizing about a third of the cavernous former Boeing facility, where Ellis said Relativity has room for about a dozen printers that can produce Terran R rockets at a pace of "several a year."
For 2023, Relativity is focused on getting Terran 1 to orbit, to prove its approach works, as well as demonstrate how "fast we can progress the additive technology," Ellis said.
"Given the overall economy, we're obviously being very scrappy still, and making sure we're delivering results," he added.
The company's Terran 1 rocket stands on its launchpad at LC-16 in Cape Canaveral, Florida ahead of the inaugural launch attempt.
Trevor Mahlmann / Relativity Space
Correction: A previous of this story misstated the speed the company's 3D-printers had been tested.
On Adani row, SEBI says it's committed to ensuring market integrity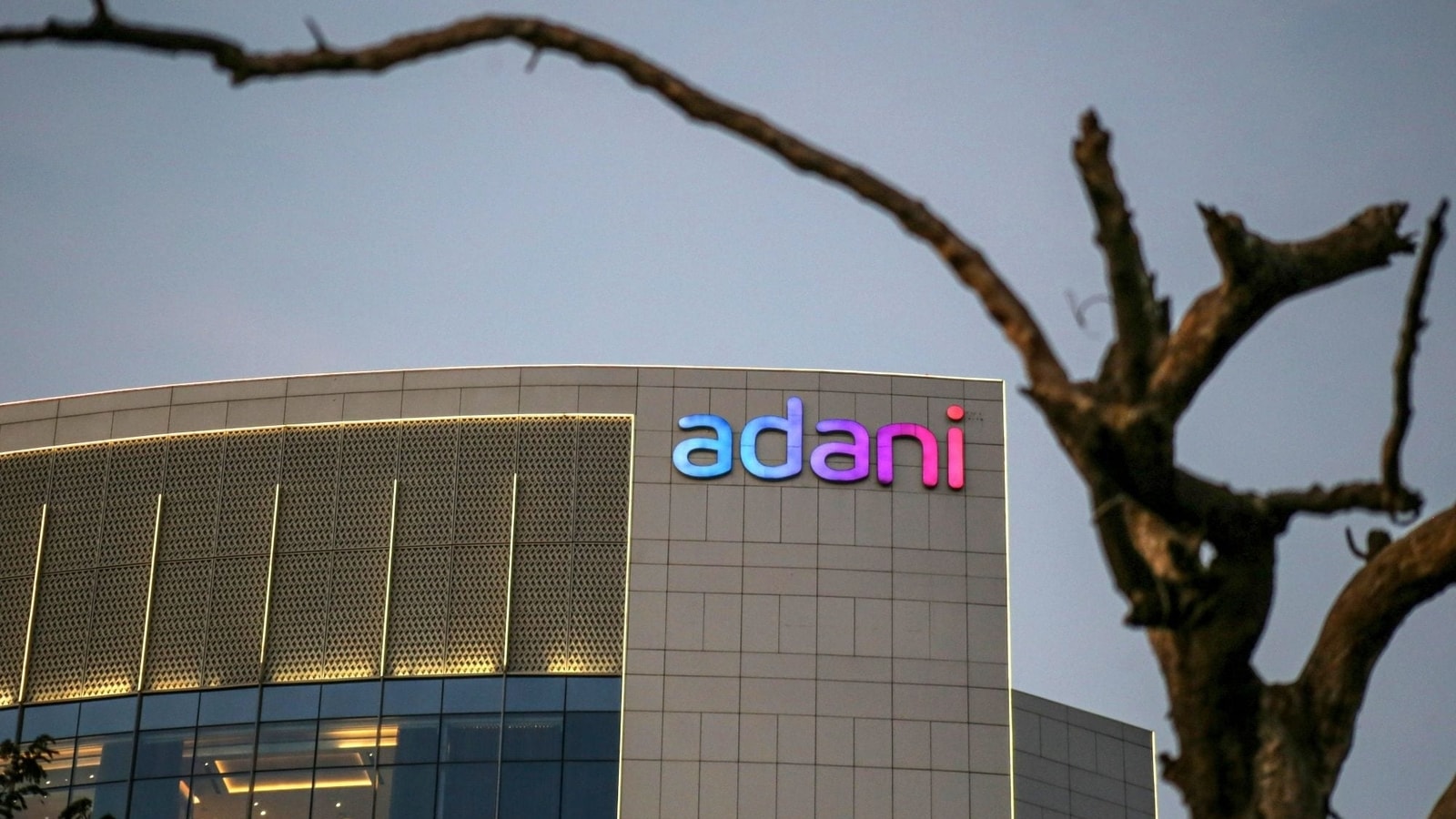 The Securities and Exchange Board of India on Saturday said it is committed to ensuring market integrity and structural strength, referring to the controversy surrounding the Hindenburg report on Adani Group.
After the fallout of the report, the Adani Group's shares have been on a free fall as the seven listed firms have lost more than $100 billion.
"In all specific cases, Sebi examines all matters that come to its notice and takes appropriate action", PTI quoted the market regulator.
"For orderly and efficient functioning of market, all surveillance measures in place to address excessive volatility in specific stocks", it added.
ALSO READ: Inside the 19-hour Adani embroglio that led to scrapping of $2.5 billion FPO
Referring to Adani Group, SEBI said, "During past week, unusual price movement observed in stocks of a business conglomerate". The market regulator added that it is committed to ensuring that stock market functions in an uninterrupted, transparent, efficient manner as has been case so far.
Earlier in the day, Union finance minister Nirmala Sitharaman said in the last two days the foreign exchange reserve had gone up by eight billion. Responding to Adani's FPO pull out, she said that the FPOs come and get out and such fluctuations happen in every market. She added that the foreign reserves going up by eight billion proved that the perception about India and its inherent strength is intact.
ALSO READ: How Adani's $58 billion wipeout in 6 days fares vs Bankman-Fried's wealth loss
On February 2, the Adani Enterprises had announced it decided not to proceed with its FPO, this after the shares of the firm sank 28.45 per cent to close at ₹2,128.70. The company also said it needed to protect its investors by returning their proceeds.
On Friday, the Reserve Bank of India had said the country's banking sector is resilient and stable and that the central bank maintains constant vigil on the lenders. The RBI said it is constantly monitoring the banking sector.