Spotify joins tech firms in cutting jobs, lays off 6% employees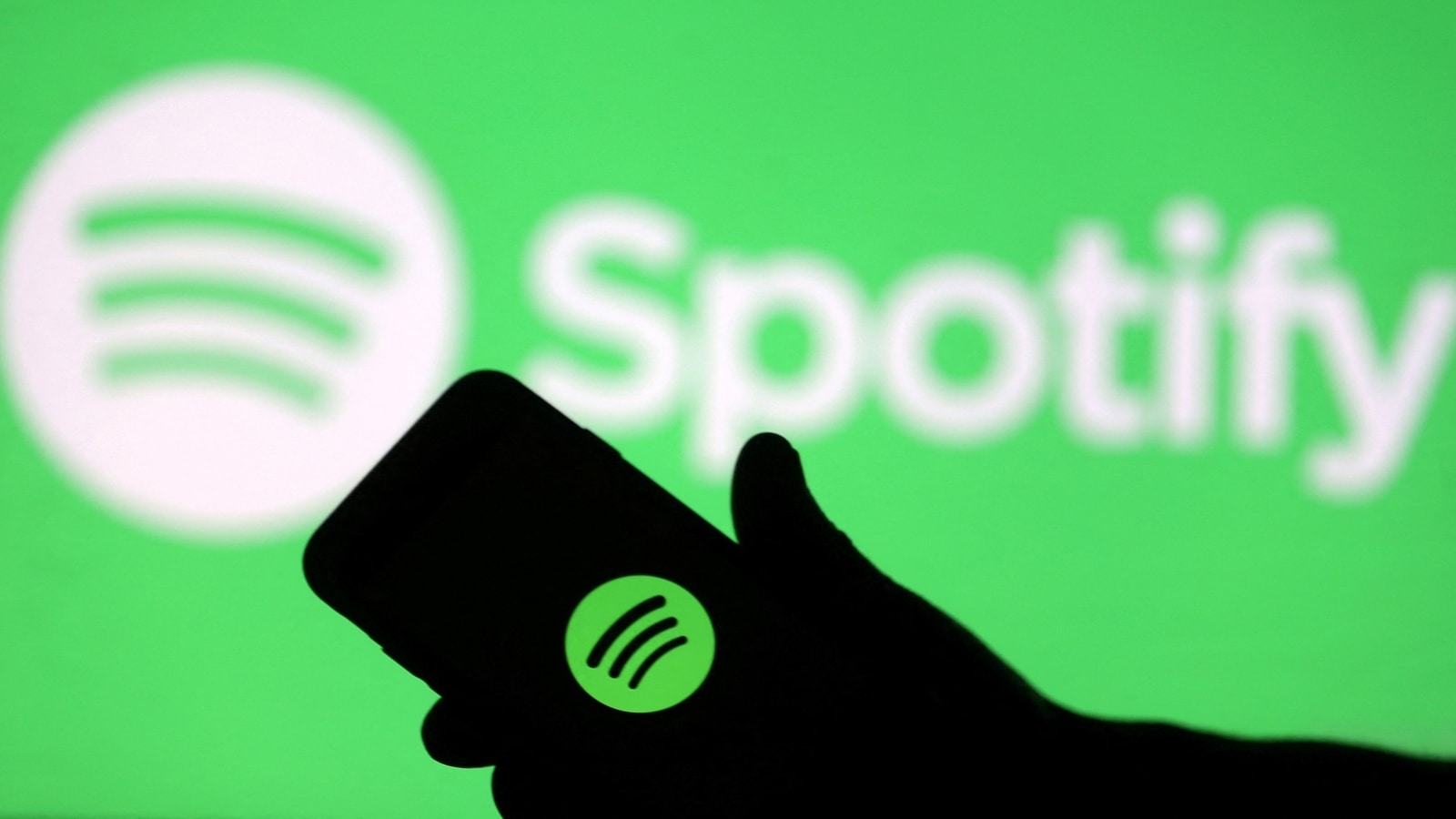 AP | | Posted by Shobhit Gupta
Music streaming service Spotify says it's cutting 6% of its workforce, becoming yet another tech company resorting to layoffs as the economic outlook worsens.
CEO Daniel Ek announced the restructuring in a message to employees that was also posted online.
"To bring our costs more in line, we've made the difficult but necessary decision to reduce our number of employees," Ek wrote.
Big tech companies like Amazon, Microsoft and Google announced tens of thousands of job cuts this month as the economic boom that the industry rode during the Covid pandemic waned.
Ek said Stockholm-based Spotify was no different.
"I hoped to sustain the strong tailwinds from the pandemic and believed that our broad global business and lower risk to the impact of a slowdown in ads would insulate us. In hindsight, I was too ambitious in investing ahead of our revenue growth," Ek said.
He said the company is cutting its global workforce by about 6%, without giving a specific number of job losses. Spotify reported in its latest annual report that it had about 6,600 employees, which implies that 400 jobs are being axed.
"I take full accountability for the moves that got us here today," Ek said.
Goldman Sachs downgrades Funko, cites risks to toymaker's long-term growth plans
Goldman Sachs thinks it's time to dump Funko 's stock as the toymaker has little room for error to execute its long-term growth plans. Analyst Stephen Laszczyk downgraded the stock to sell from neutral and set his price target to $8.50, presenting a 30% downside from Tuesday's close. The analyst's old price target stood at $22. Although Funko is currently well-positioned due its broad portfolio of licensed toys —which is critical in the toy market — the analyst said the company's ambitious earnings growth target of approximately 50% will be difficult to reach. "In order to achieve this, Funko, in our view, will need to successfully execute against a relatively complex series of initiatives, including extending current products lines, expanding into new product categories, building a larger retail presence in international markets, scaling a direct-to-consumer platform, and executing against implementing new and more efficient distribution systems," the analyst wrote in a client note on Tuesday. "In many instances, success in parts of Funko's strategy will determine success in other parts." "As a result, we view the margin of error to meet consensus expectations as relatively small. We see downside risk to consensus estimates based on recent execution," Laszczyk said. Laszczyk added that other headwinds for Funko include continued pressure on its margins stemming from the company's limited execution on direct-to-consumer retail and international expansion. The company is also at risk of losing significant large toy licenses or a collection of licenses, in addition to rising royalty costs, he said. Macro concerns also weigh upon the toymaker, as rising interest rates influence foreign exchange rates. Funko shares have rallied 10.9% this year, though they are down 31.5% in the past 12 months. Laszczyk also downgraded Hasbro to neutral from buy, noting there's upside for the company, but not until it deleverages its balance sheet. — CNBC's Michael Bloom contributed to this report.
Budget: New DigiLocker and KYC will simplify digital identity requirements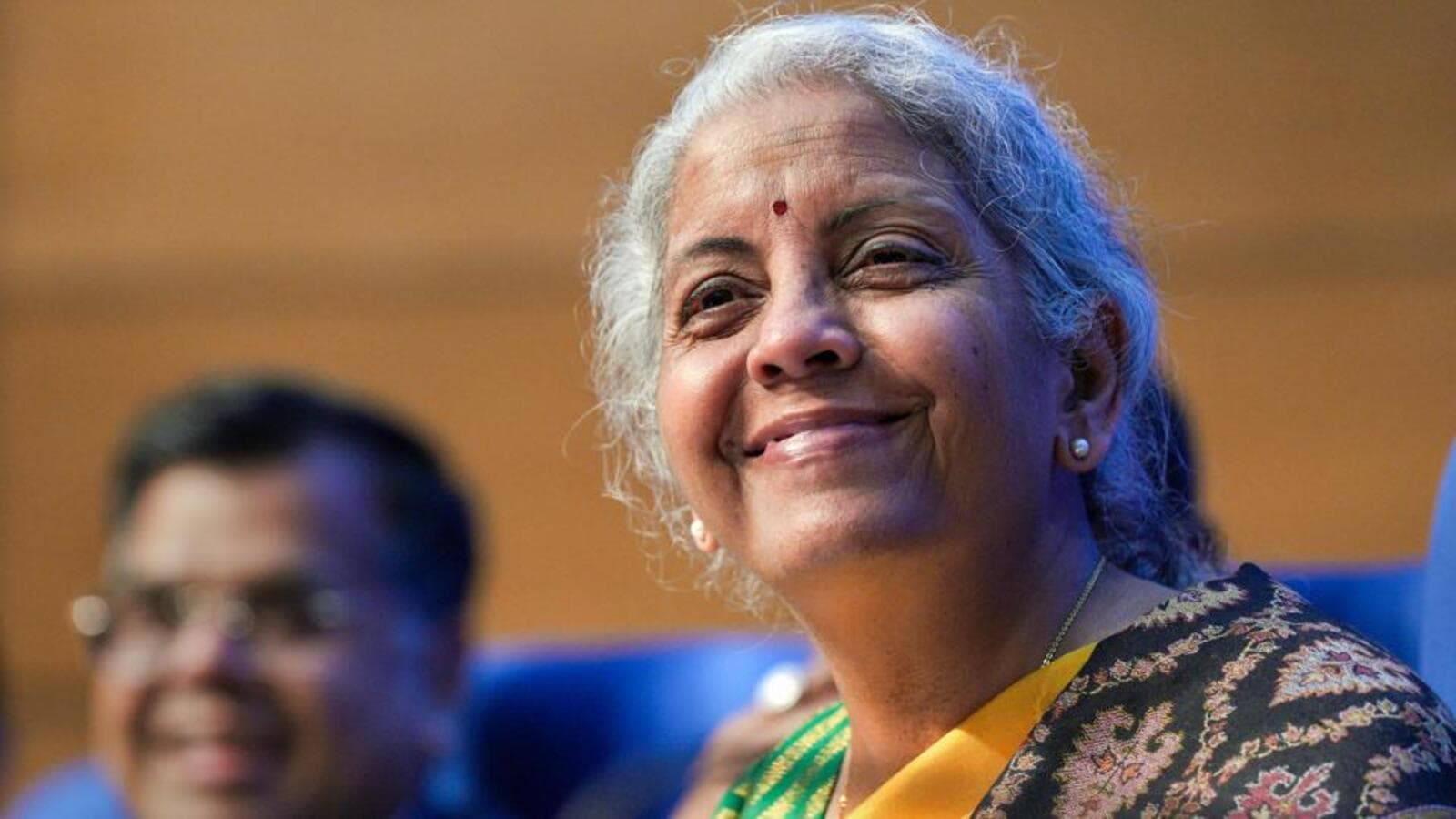 New Delhi: In a Budget speech with a wide-ranging focus on technology and tech-driven solutions, finance minister Nirmala Sitharaman pitched for simplification of the know your customer (KYC) processes for financial services, gave the DigiLocker platform more utility for individuals as well as businesses, and allowed fintech platforms greater flexibility to tap India's digital infrastructure.
"The Union Budget emphasises on technology and knowledge-driven comprehensive growth. Digital public infrastructure such as the well-established UPI to the newly announced National Digital Library will continue to be a significant enabler to India's economic growth," says Jaideep Ghosh, COO, Shardul Amarchand Mangaldas & Co, a law firm.
Fintech platforms in India will soon be able to use documents available in the DigiLocker for individuals, to be able to authenticate users for access to financial services. This won't be the first piece of infrastructure fintech firms have been able to access. India's fintech market is estimated to grow to $1.3 trillion by 2025, according to latest numbers by research firm EY.
"Fintech services in India have been facilitated by our digital public infrastructure including Aadhaar, PM Jan Dhan Yojana, Video KYC, India Stack and UPI," Sitharaman said in the Budget speech. Recently, the Reserve Bank of India (RBI) said it'll be possible to link credit cards with the Unified Payments Interface (UPI) to make payments. Progress on that is expected through 2023, with RuPay cards already supported.
India's fintech space for consumers can largely be put in five major buckets – payments (these include QR payment, bill payment and aggregator services), lending (buy now, pay later and loan platforms), digital banking platforms, insurance platforms and wealth (investment platforms and AI-based advisory services, for instance).
"This Budget is a great step towards supporting the long-term growth potential of India's fintech ecosystem amidst increasing global headwinds," said Anirban Mukherjee, CEO of PayU India, a digital payments platform.
If you hold a bank account, a credit card, bought a postpaid mobile connection or have applied for a loan, you would have encountered something called the KYC, or know your customer, check. That includes authenticating the identity, address and financial details using a variety of tools, including the Aadhaar card and PAN (permanent account number).
The government wants to make the KYC process dynamic, with what it classifies as "risk-based" instead of a one size fits all approach. "Financial sector regulators will also be encouraged to have a KYC system fully amenable to meeting the needs of Digital India," said Sitharaman.
It is likely the risk assessment will be done using the Aadhaar and PAN card data, which links a holder's financial history from credit bureaus. Banks report credit history, such as loans and repayments as well as credit card usage, to these financial bureaus.
Also Read:Union Budget: Allocation for housing scheme for rural poor increased by 12%
The Budget also wants a "one-stop solution" for data of individuals maintained by various government agencies, regulators, and regulated entities. For this, the DigiLocker service and Aadhaar, will be the foundation. "Simplifying KYC by adopting a risk-based approach will ensure faster onboarding of consumers and deepen the journey of Digital India initiatives," said Abhishant Pant, founder, the Fintech Meetup, and general partner, YAN Angel Fund.
DigiLocker for individuals, at present, can be used to create digital versions of documents issued by central and state governments, banking and insurance services, health certificates as well as transport documents (such as driving licences). The government says the scope of documents that can be added to the DigiLocker for individuals will be expanded.
"Initiatives around risk-based KYC and a unified mechanism for updating it for customers and businesses will ease their access to credit, enabling the expansion of the fintech lending industry," said Sugandh Saxena, CEO, Fintech Association for Consumer Empowerment.
The DigiLocker is accessible via the web browser on computing devices and smartphones, alongside apps for Android phones and the Apple iPhone. One example of the DigiLocker and Aadhaar being used to provide a KYC-esque identity verification is the DigiYatra app, for contactless entry, check-in, and security at some Indian airports.
"Expansion of DigiLocker services to the fintech sector will be a great boost for individuals, banks and financial institutions to store and share data online in a secured and faster manner," said Anish Shah, partner – M&A Tax and Regulatory, BDO India, an accounting, tax, and advisory firm.
It is not just individuals. the DigiLocker will be expanded to include medium and small businesses (MSMEs), large businesses and charitable trusts. Think of this as the platform to host digital versions of documents issued by regulators, banks, and other businesses.
"By enhancing the DigiLocker to now cover MSME and large businesses for storing and sharing documents, digital and smart governance will get a significant turbocharge," said Prabhu Ram, head – Industry Intelligence Group, at Cyber Media Research.
Gaurav Chopra, founder and CEO of IndiaLends, an online credit product aggregator, is approaching the announcements with caution. "There were announcements related to the centralisation of financial information and the expansion of digital storage, which are seen as positive steps towards the digitisation of financial services. However, there is still a need to review the details before determining the true impact," he said.
The speeding up and simplification of the KYC process will potentially have widespread impact. "Simplifying the KYC system process will enable a seamless experience for consumers," said Gaurav Kapoor, chief finance officer, Baazi Games, an online gaming platform.
"Adopting PAN as a standard identifier and simplifying the KYC process is a winning proposition across the entire fintech landscape. This standardisation will accelerate customers' digital onboarding process," said Preekshit Gupta, vice-president – APAC & MEA, Bureau.id, a fraud prevention platform.
It remains to be seen how quickly the contours of the simplified KYC process for customers can be put together, followed by implementation across a variety of online platforms.
Sitharaman didn't mention 'unemployment' once in her speech: Congress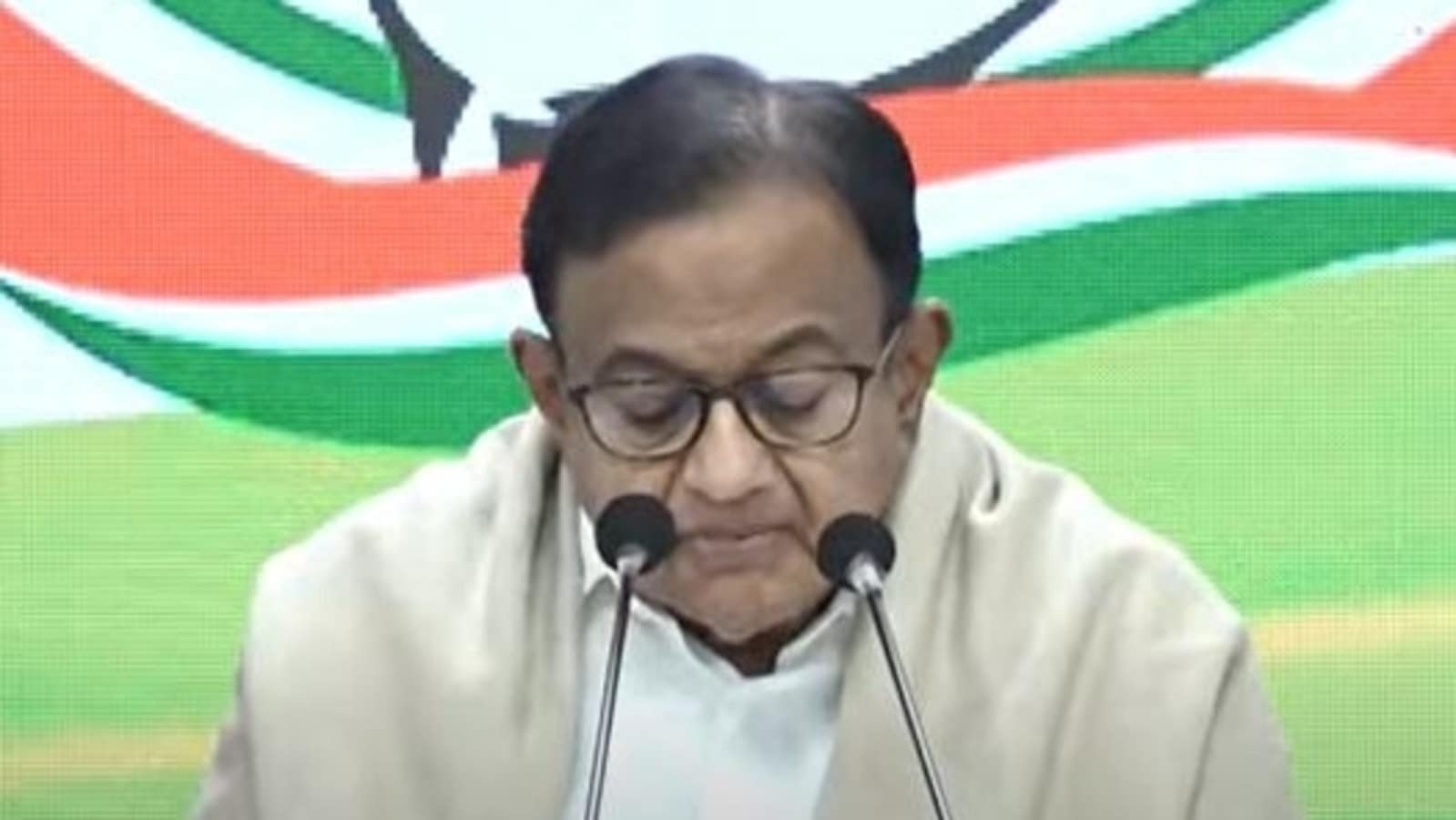 Union finance minister Nirmala Sitharaman did not even mention the word 'unemployment' once in her Budget speech, Congress leader P Chidambaram said, criticising Sitharaman's 5th Budget — a year before the 2024 Lok Sabha Elections. Likewise, the FM did not mention the word 'poverty', 'inequality' or 'equity' in her speech, Chidambaram added. "Mercifully, she said the word 'poor' twice in her speech. I am sure the people will take note of who are the concerns of the government and who are not," Chidambaram added.
Not the poor, the youth, the taxpayers, the homemakers have been benefitted by the Budget, Chidambaram said. "The govt is determined to push for the new tax regime for which there are few takers for a variety of reasons," the Congress leader said.
That the new tax regime will be the default one is grossly unfair and will rob the ordinary taxpayer of the social security that the old regime may still offer, Chidambaram said.
While many experts,and business leaders have lauded Nirmala Sitharaman's Budget 2023 which made income upto ₹7 lakh tax-free, the opposition termed the budget as opportunistic and said there is nothing for the farmers and the poor.
Congress leader Jairam Ramesh said the budget is based on OPUD strategy — over promise, under deliver. "Last year's Budget drew applause for allocation towards agriculture, health, education, MGNREGA & welfare of SCs. Today the reality is evident. Actual expenditure is substantially LOWER than budgeted. This is Modi's OPUD strategy of headline management—Over Promise, Under Deliver," Jairam Ramesh tweeted.
"New Regime: Tax Exemption upto 7 lakhs but has take away deductions one could claim to minimise tax burden, a middle income person was incentivised to own asset by way of 80c (eg home loan), the government has taken that away. This is cheating the middle class!" Shiv Sena (Uddhav Balasaheb Thackeray) leader Priyanka Chaturvedi tweeted.