Surveys suggest possible uptick in global economy in coming week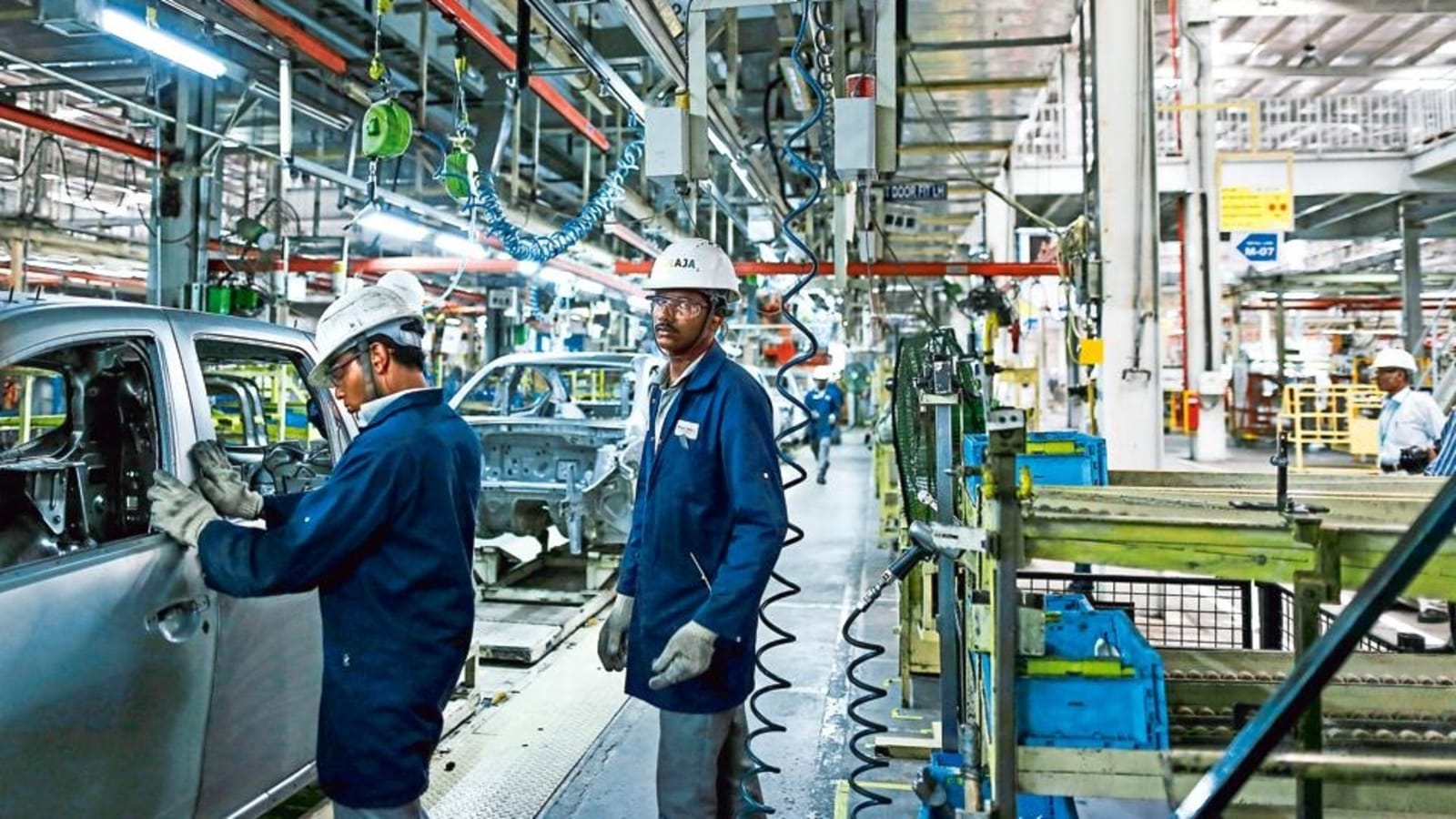 Grounds for more hope that the global economy can avoid a major slump may emerge in the coming week in business surveys showing gradual improvement across much of the advanced world.
Purchasing manager indexes for both the US and the euro zone are anticipated by economists to tick higher. While several gauges will still suggest contraction, the upward direction of travel could add to a growing narrative that a soft landing is achievable.
At the same time, the full effects of concerted policy tightening by central banks have yet to be felt.
Global PMI Activity
Bolstering such prospects are China's reopening after pandemic lockdowns, evidence of slowing inflation, and the assured views of some senior European officials that their economies won't suffer recessions. The International Monetary Fund may even soon raise its outlook for the year, its chief hinted on Friday.
Read| Davos 2023: Economist fear global recession in 2023, states WEF survey
"We have, demonstrably, strength of labor markets translating into consumers spending and keeping the economy up," Kristalina Georgieva said at the World Economic Forum in Davos, Switzerland. "With the reopening of China, we expect growth this year to again exceed the global average."
How the US fares will also be crucial, however, and the first estimate of fourth-quarter gross domestic product there, due on Thursday, may prove instructive. The economy is seen expanding at a 2.7% annualized rate in the final three months of 2022 after a 3.2% pace in the third quarter.
While such a print suggests solid growth, recent data — including retail sales, home construction and industrial production — showed momentum starting to peter out in late 2022.
Economists surveyed by Bloomberg see GDP in the US declining over consecutive quarters in the middle of this year as steep interest-rate hikes from the Federal Reserve take a bigger bite out of demand.
While Asian momentum could provide a fillip to that outlook, the IMF chief suggested there's a risk its contribution to the world economy might yet go awry.
"What if the good news of China growing faster translates into oil and gas prices jumping up, putting pressure on inflation?" she said.
What Bloomberg Economics Says:
"Fourth-quarter GDP to a large extent will be boosted by robust consumer spending on services, even as they pulled back on goods. Households continued to tap into excess savings brought on by stimulus and to benefit from solid wage gains. Tighter monetary policy means 2023 will see significantly weaker demand."
Read| Why these major economies may defy recession forecasts
Elsewhere, multiple rate decisions may include a potential final Bank of Canada hike for the cycle, and a 12th consecutive increase in Colombia. Australia and New Zealand may report slowing consumer-price gains, while euro-zone policy makers have a final chance to speak out before their own meeting the following week.
US and Canada
Aside from the PMI and GDP reports in the US, the government is projected to report on Friday that inflation-adjusted personal spending on goods and services fell in December for the first time in a year. The data are also expected to show inflation cooled on an annual basis, while remaining elevated.
Fed officials, who are observing a blackout period ahead of their Jan. 31-Feb. 1 policy meeting, will take into account indications of a slowing economy and moderating inflation.
Other reports are expected to show declines in new-home sales and core capital goods.
Looking north, the Bank of Canada appears set to cap one of the most aggressive tightening campaigns in its history with what economists and markets expect to be a final 25-basis point increase in borrowing costs on Wednesday.
Policy makers led by Governor Tiff Macklem will probably stop short of declaring an outright halt to hikes, opting instead to hold the benchmark overnight night rate 4.5% while keeping a hawkish tone as they monitor how quickly the economy gears down.
The decision is complicated by conflicting data. Canada's ultra-tight labor market continues to add jobs with unemployment near a record low, and economic output is set to expand in the final quarter of 2022 at about twice the pace of the central bank's previous forecasts.
Annual inflation is still uncomfortably high at 6.3%, but underlying pressures show clear signs of abating. Canada's heavily indebted households, meanwhile, are feeling the pinch of higher rates and starting to curb their spending.
Asia
Australia and New Zealand report their latest inflation figures in the middle of the week, as the Reserve Bank of Australia considers a pause in its tightening cycle and the RBNZ mulls its next move after a jumbo hike in November.
In South Korea, Thursday's GDP results may show the economy shrinking, an outcome that could strengthen caution at the central bank.
In Japan, Tokyo CPI data on Friday should signal whether inflation is any closer to a peak in the world's third-largest economy.
Two closely-watched South Asian economies — Pakistan and Sri Lanka — will decide on their key rates, along with Thailand.
The Philippines reports the 2022 performance of its economy, which President Ferdinand Marcos Jr. had estimated to have grown 7%.
Thailand's finance ministry will provide its latest economic estimates later in the week. China will be closed all week for the Lunar New Year holiday.
Europe, Middle East, Africa
The final window for European Central Bank officials to communicate before their Feb. 2 rate decision will close on Thursday.
Several appearances are scheduled before then, including two by President Christine Lagarde, who pledged to Davos attendees that she'll "stay the course" on monetary policy.
Meanwhile, euro-zone data may give further indications of the health of the economy.
Read| World food prices hit record high in 2022 despite December fall
In Germany, where Chancellor Olaf Scholz is now convinced a recession will be avoided, the Ifo business sentiment report on Wednesday is forecast to show improvement across all gauges.
A first estimate of Spanish fourth-quarter GDP, meanwhile, may reveal slight expansion.
The UK faces a quieter few days than recently, with no Bank of England monetary policy speakers scheduled, and the PMI survey and public-finance data among the only items on the calendar.
In Hungary, the central bank will set its base rate at a monthly meeting on Tuesday, with investors then eyeing a potential pivot toward monetary easing at a deposit tender two days later. Further east, Ukrainian officials are seen keeping their benchmark unchanged at 25%.
Over to Africa, Nigeria's central bank is expected to slow monetary tightening on Tuesday with a 50-basis-point increase. Inflation unexpectedly slowed in December, but remains well above the policy rate, deterring savings.
On Wednesday, policy makers in Mozambique will probably leave official borrowing costs unchanged for a second straight meeting with inflation forecast to slow.
After front-loading its fight against the worst global inflation shock in a generation, the South African Reserve Bank will probably also slow the pace of rate hikes on Thursday. Traders are pricing in a more than 80% chance of a 25 basis-point increase.
Latin America
On Tuesday, mid-month consumer price reports are likely to underscore the daunting challenge confronting policy makers in the region's two biggest economies.
Brazil's year-on-year result may only post an incremental move lower from 5.9%, while Mexico's headline and core prints remain all but unchanged from their most recent readings of 7.86% and 8.34% respectively.
In Argentina, GDP-proxy data may disappoint for a third month, with the overvalued peso and near triple-digit inflation threatening a fourth-quarter contraction.
Chile's central bank is all but certain to keep its key rate at a two-decade high of 11.25% for a second straight meeting on Thursday. Inflation running four times the target with the economy slipping into recession puts central bank chief Rosanna Costa in a tight spot.
Colombia watchers by and large expect Banco de la Republica to extend a record hiking cycle — a 12th straight rate increase to 13% — in the face of the sharpest bout of inflation in a generation.
Surprisingly, Finance Minister Jose Antonio Ocampo, a voting member on the board, on Tuesday said the bank doesn't need to raise again and that inflation has peaked, both calls at odds with the bank's own surveys of analysts. Something has to give.
Will the Union Budget manage the fisc?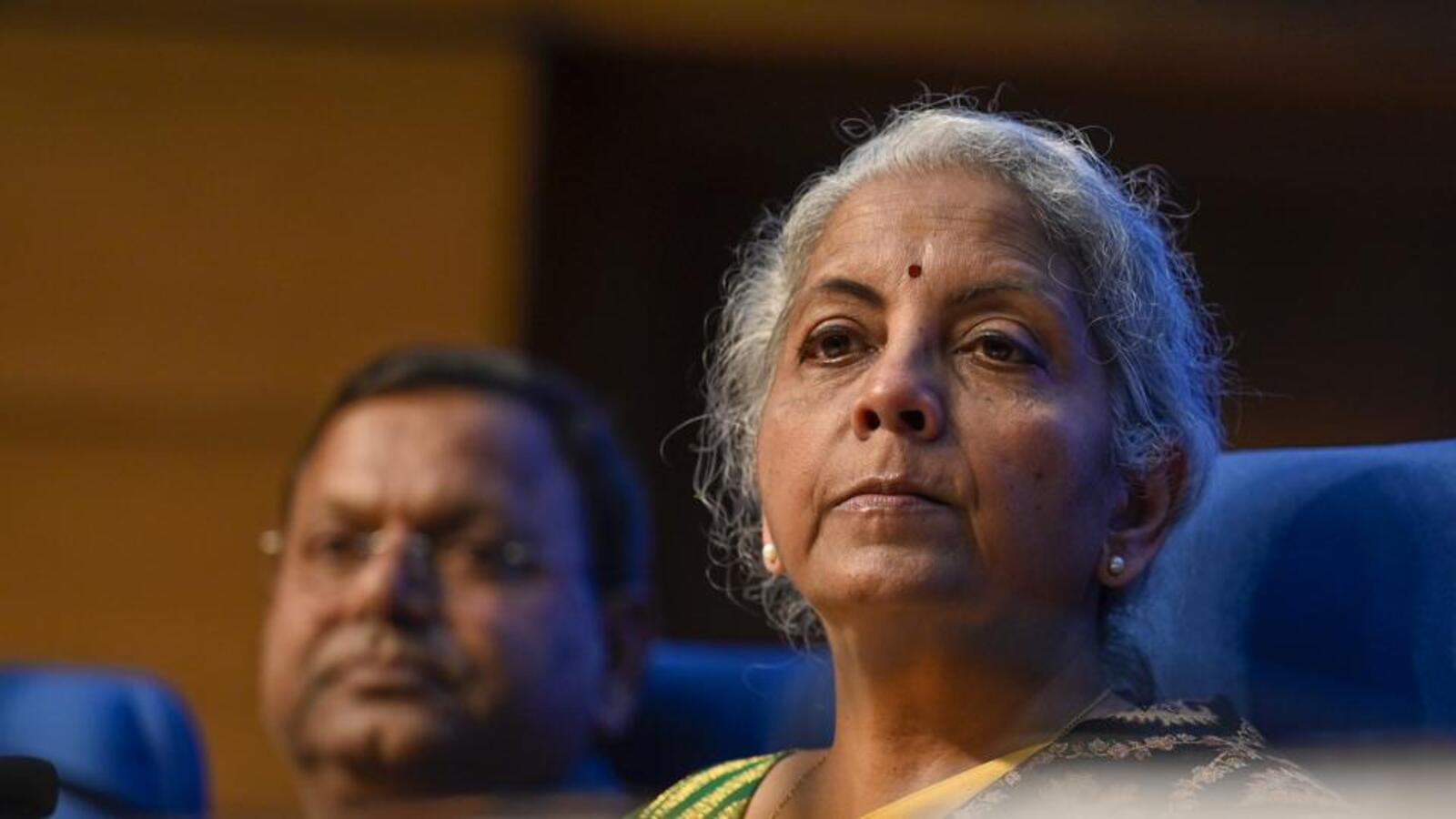 The headline numbers are impressive, to say the least. The budget promises a 50 basis point – one basis point is one hundredth of a percentage point – reduction in fiscal deficit in a year when nominal GDP growth is expected to slow down by almost five percentage points. That this will be achieved without increasing tax rates or cutting total expenditure is even more promising.
Has the budget done some magic here? Not really, if one looks at the fact that the fiscal consolidation in this year's budget is only a return to business as usual fiscal scenario. A gross fiscal deficit of 5.9% is still too high if one excludes the post-pandemic period and a complete return to the fiscal glide path continues to be a work in progress.
The real question to ask, as far as fiscal management is concerned, is what has changed in a gradual return to business as usual scenario?
Also Read: Will the Union Budget nudge growth?
The answer straightforward. A rollback from government's revenue expenditure commitments in the post-pandemic period, even as capital spending continues to receive a boost. A large part of revenue spending is a given. It is spent on things such as salaries and interest payments. In absolute terms it will still grow by 1.25% between 2022-23 (Revised Estimate) and 2023-24 (Budget Estimates). The cutback that has happened on the revenue expenditure front is what can be described as its counter-cyclical component. Allocations for subsidies and MGNREGS spending are the biggest examples.
The other key piece of the puzzle to the fiscal maths is a higher tax buoyancy estimate in 2023-24 (BE) compared to 2022-23 (RE). These numbers are 0.99 and 0.8 respectively. The assumption is on the bullish side, given the fact that a lot of earning in the formal services sector is tied to global business environment, which is bound to go southwards next year. However, what could still bail out absolute tax collection numbers despite actual tax buoyancy ending up lower is the fact that the budget has made a relatively conservative nominal GDP growth estimate of 10.5%.
Also Read: Will the Union Budget boost consumption?
To be sure, there is more to the fiscal deficit than a balance between government's taxes and spending. Other heads of government receipts include dividends, disinvestment receipts and market borrowings. The government has factored in higher dividends from RBI, higher disinvestment receipts and higher mobilisation through small savings schemes to compensate for what analysts see as a lower than expected increase in market borrowings which is expected to increase from ₹11.95 lakh crore to ₹12.3 lakh crore.
The other cushion to the fiscal calculations could of course come from the budgeted capital spending of ₹10 lakh crore not being spent entirely, not because of intent but logistical difficulties in making such spending. A lot of such spending is contingent on things such as land acquisition and environmental clearances. The fact that the RE numbers for capital spending are lower than the BE numbers for 2022-23 lends support to this argument.
To sum up the key takeaway from the fiscal claims made in the budget is that the government is willing to pursue fiscal consolidation, even if it entails a reduction in revenue spending a year before the 2024 general elections. The numbers might change slightly, but this direction is unlikely to change until the next budget.
Amazon could be sitting on another $3.5 billion business, Morgan Stanley says
Amazon could have another winner with its Buy with Prime service, according to Morgan Stanley. The company started out as an online bookseller, morphed into an e-commerce giant and tackled cloud computing with Amazon Web Services. Its newest program, Buy with Prime , allows Prime members who purchase from another retailer's website to check out using their Amazon account and receive free, two-day delivery. The service could rake in billions for Amazon , analyst Brian Nowak said. AMZN YTD mountain Amazon's year-to-date performance Every 2% of non-Amazon.com packages that shift to Buy with Prime would add $5.9 billion to Amazon's 2025 revenue and $1 billion to annual earnings before interest and taxes (EBIT), he estimated in a note Tuesday. His bull case of 5% of non-Amazon volume translates to $3.5 billion of annual EBIT. Amazon's new service competes directly with Shopify, which warned its merchants in September that those who use Buy with Prime will violate Shopify's terms of service. Nowak said Amazon has an edge. "Buy with Prime shipping is priced competitively vs peers while also offering the fastest delivery," he said. "Pricing between AMZN and SHOP is at rough parity (~$8 to ship each package)…though AMZN offers 1-2 day shipping vs SHOP at 2-3 day." The other option is for buyers to coordinate their own shipping through delivery services such as UPS and FedEx, which is more expensive, Nowak added. Amazon reports quarterly earnings on Thursday. Its shares are up more than 21% this year. — CNBC's Michael Bloom contributed reporting.
Budget 2023: Here's how you can download the Budget document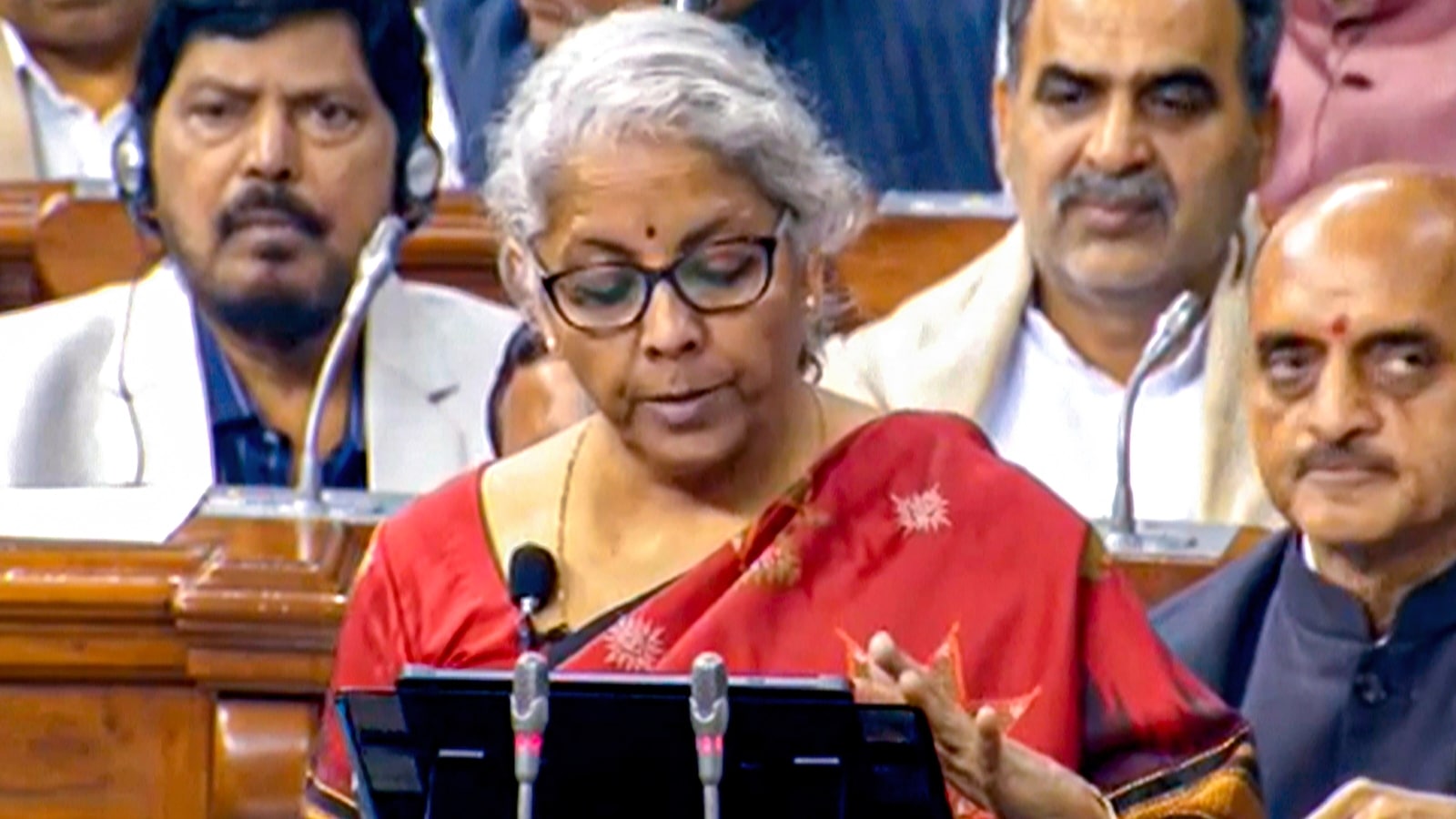 The Union Budget 2023-24 has been presented by Finance Minister Nirmala Sitharaman in the Lok Sabha today. The Budget speech included the upcoming economic initiatives of the Centre for the new financial year. The 2023-24 budget document will be in paperless form.
Read here: Budget 2023: 47.8 crore Jan Dhan accounts opened so far: Finance minister
The Budget 2023-24 is PM Modi government's last full budget before the Lok Sabha elections in 2024. The budget session commenced on January 31 with President Droupadi Murmu's address. The Chief Economic Advisor Dr V Anantha Nageswaran presented the Economic Survey on Tuesday.
Here's how you can access the document:
1. After the budget speech is over, the full text of the speech will be available on indiabudget.gov.in.
2. After opening the website, click on the Budget Speeches tab. Here you can also find previous year's budget speeches.
3. There will be a new tab titled Budget 2023 added to this page.
Read here: PAN common ID for businesses: FM's announcements on ease of doing biz
4. Once the tab is available, click on it and you will be directed to a new page where the download link would be available from where the budget can be downloaded in the PDF form.
5. The budget will also be available for the netizens on the 'Union Budget Mobile App' in English and Hindi.
6. You can also download the Union Budget mobile app from the website indiabudget.gov.in and from Google's play store and iOS' app store.