The $7,500 EV tax credit may be tougher to get starting in March
Maskot | Maskot | Getty Images
Getting a $7,500 tax break for the purchase of a new electric vehicle will likely get harder in a few months — meaning prospective buyers who want the financial incentive may wish to speed up their timeline.  
The Inflation Reduction Act, a historic climate law President Biden signed in August, tweaked rules for an existing tax credit associated with the purchase of "clean" vehicles.
The law, which extended the tax break through 2031, changed some requirements to get the full $7,500 value of the "clean vehicle credit."
Some tax and auto experts think the tweaks — largely intended to bring more manufacturing and supply chains within U.S. borders and those of allies — will temporarily make it more difficult to qualify for all or part of the credit.
Some rules are on hold until the IRS issues guidance
Some of the tax credit rules took effect on Jan. 1. (More on those, below.) But others pertaining to battery minerals and components — arguably the more challenging to meet — don't take effect until the IRS issues guidance. The agency expects to do that in March 2023.
At that time, many clean vehicles that currently qualify for the tax break may not anymore — at least, until manufacturers are able to satisfy the new rules.
Consumers who are in the market for a new electric car, truck or SUV likely have a limited time within which they can more easily claim the tax break, experts said.
"There's almost like a three-month grace period," Lesley Jantarasami, managing director of the energy program at the Bipartisan Policy Center, said.
Manufacturers have identified 27 all-electric and 12 plug-in hybrid car and truck models that qualify for the tax break based on existing rules, according to IRS data as of Jan. 17. (Buyers must also meet criteria like income requirements.)
Tesla cut prices on some car models this month, helping them qualify for a tax break. There will likely be additions to the vehicle list in coming days and weeks, the IRS said.
After IRS guidance comes through, Jantarasami said, "I don't think there's any doubt the list of eligible car models will shrink in the short term."
If that happens, though, consumers can instead get a separate tax break for buying a used electric car instead of a new one, or perhaps by leasing a car, experts said.
How the $7,500 clean vehicle tax credit works
Westend61 | Westend61 | Getty Images
The clean vehicle credit is a "nonrefundable" tax credit. That essentially means buyers only get the full benefit if they have an annual federal tax liability of at least $7,500.
Buyers can qualify if the new plug-in electric or fuel-cell vehicle is "placed in service" after Dec. 31, 2022. A car is placed in service when the taxpayer "takes possession" of it, the IRS said; that may differ from the purchase date.
Some rules have already kicked in that limit the qualifying buyers and vehicles:
Income: Married couples don't qualify for the new-vehicle credit if their modified adjusted gross income on a joint tax return exceeds $300,000. The limit is $150,000 for single tax filers and $225,000 for heads of household. Buyers can use the lesser of their income in the year they take delivery of the car or the prior year.
Vehicle price: The credit is unavailable if a manufacturer's suggested retail price exceeds $80,000 for vans, sport utility vehicles and pickup trucks or $55,000 for other vehicles. Note: MSRP isn't necessarily the price you pay for the car.
Manufacturing: The vehicle must have undergone final assembly in North America. Buyers who have a car's Vehicle Identification Number (VIN) can consult a U.S. Department of Energy website to learn if it qualifies.
The aforementioned list of qualifying cars cited by the IRS are based on these criteria.
'We don't know what's going to happen in March'
Coming IRS guidance — again, expected in March — adds two requirements for car batteries.
The pending rules will tie the $7,500 credit amount to whether a new clean vehicle's battery meets a critical mineral and a battery component requirement.
Critical minerals: Broadly, the rule requires a certain share of the battery's critical minerals be "extracted or processed in the United States, or in any country with which [it] has a free trade agreement in effect, or recycled in North America," according to a Treasury Department document. That share rises over time: 40% or more in 2023; 50% in 2024; 60% in 2025; 70% in 2026; and 80% thereafter.
Battery components: At least half of the vehicle's battery components (like battery cells and modules) must be manufactured or assembled in North America starting in 2023. That share increases to 60% in 2024 and 2025, and grows gradually to 100% in 2029.
Cars that meet one of these requirements get half the credit ($3,750). Cars that meet both get the full value.
It's likely that few, if any, new clean vehicles will be eligible for the full $7,500 when these two requirements take effect.
"We're encouraging consumers interested in buying and in a place to buy right now to jump on it," said Ingrid Malmgren, policy director at Plug In America, a nonprofit advocacy group for clean vehicles. "Because we don't know what's going to happen in March."
Until March, the credit's full value is tied instead to a calculation for battery capacity.
Vehicle specs like battery capacity, final assembly location and VIN are listed on the window sticker, the IRS said.
Drivers have other options to snag tax credits
However, there are other options available for buyers if the current list of eligible vehicles is shortened come March.
Households can buy a used clean vehicle and may get a tax break worth up to $4,000, experts said. That tax break, which became available Jan. 1, comes with some requirements for car and buyer but are generally less stringent than the ones for new vehicles, experts said.
Additionally, it's possible dealers leasing clean cars can pass on some tax savings to consumers. In this case, a dealer claiming a tax credit for commercial clean vehicles might pass on some of its $7,500 tax break in a lease agreement or as a break on the down payment, for example, Malmgren said. This commercial credit isn't subject to income, battery, assembly or MSRP requirements, she said.
However, consumers should ask dealers before leasing, she added, since it's not a given such entities would qualify for a tax break or pass on money to consumers in a lease.
Axis Bank exposure to Adani Group 'comfortable', only 0.94% of its net advances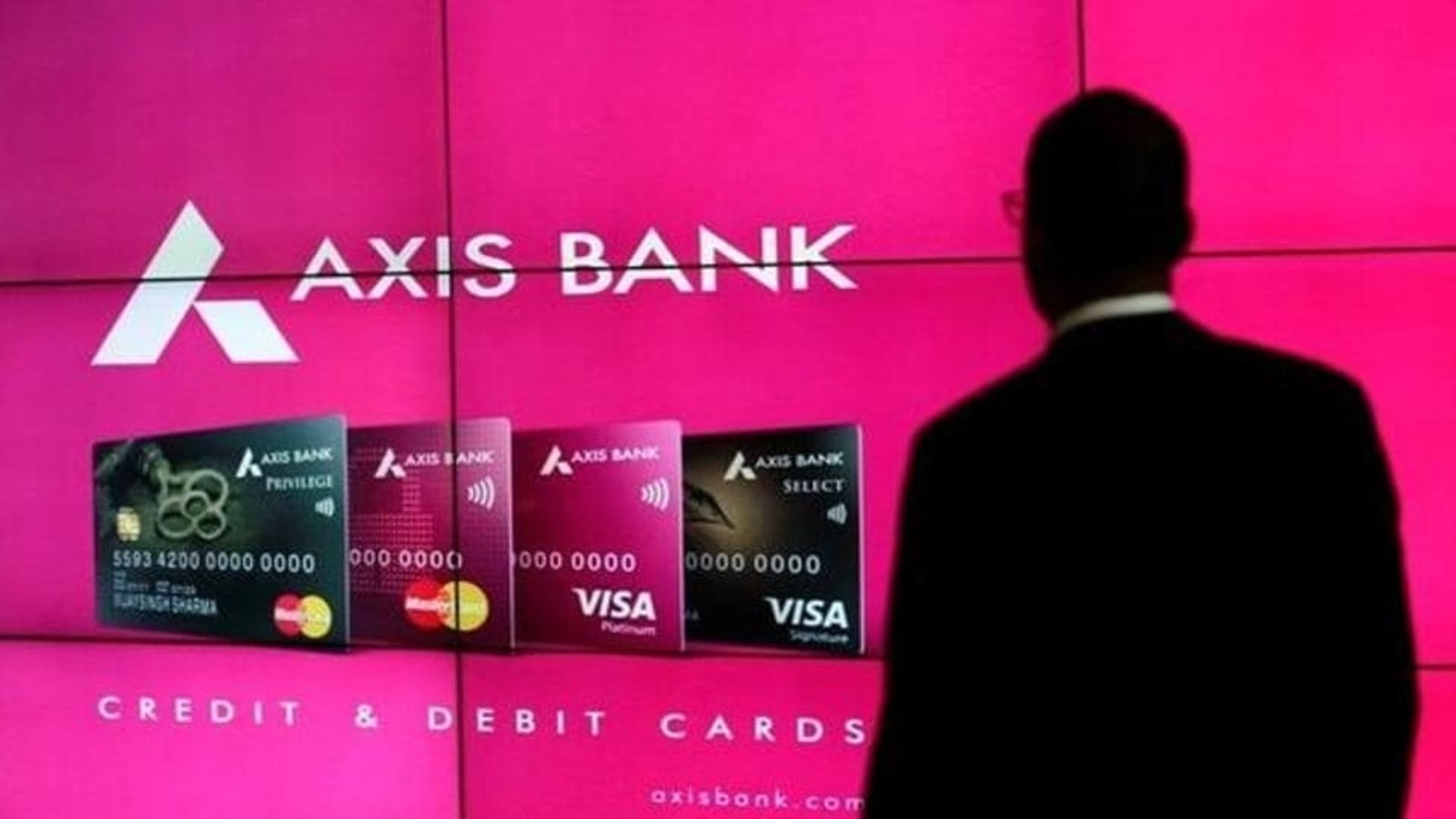 Reuters | | Posted by Singh Rahul Sunilkumar
Axis Bank on Saturday said its exposure to Adani Group entities stood at 0.94% of its net advances on December 31, adding that it remained comfortable with its exposure. Read: How Adani's $58 billion wipeout in 6 days fares vs Bankman-Fried's wealth loss
"Our exposure to Adani Group is primarily t o the operating companies in the Ports, Transmission, Power, Gas Distribution, Roads, Airports etc," the bank said.
The Adani Group, led by billionaire Gautam Adani, is reeling from a U.S. short-seller's scathing report in January that has cratered its shares, prompted calls from opposition lawmakers for a wider probe and the central bank to check on banks' exposure to the conglomerate. ALSO READ: Axis Bank Q3 result: Profit jumps 62% to ₹5,853 cr
State Bank of India, the country's largest lender, said on Friday it has no concerns so far regarding its exposure to the Adani Group and that any further financing to the conglomerate's projects would be "evaluated on its own merit".
SBI's total exposure to the conglomerate was 0.9% of its total loan book, or around 270 billion rupees ($3.30 billion), the bank's Chairman Dinesh Kumar Khara said.
The crisis at Adani Group was triggered by last month's report by Hindenburg Research that accused the conglomerate of stock manipulation and unsustainable debt. Adani Group has rejected the criticism and denied wrongdoing in detailed rebuttals.
Inside Relativity Space's monster factory 3D-printing reusable rockets
The exterior of "The Wormhole" factory.
Relativity Space
LONG BEACH, California – It was a few days into the new year yet Relativity Space's factory was anything but quiet, a din of activity with massive 3D printers humming and the clanging of construction ringing out.
Now about eight years on from its founding, Relativity continues to grow as it pursues a novel way of manufacturing rockets out of mostly 3D-printed structures and parts. Relativity believes that its approach will make building orbital-class rockets much faster than traditional methods, requiring thousands less parts and enabling changes to be made via software — aiming to create rockets from raw materials in as little as 60 days.
The company has raised over $1.3 billion in capital to date and continues to expand its footprint, including the addition of more than 150 acres at NASA's rocket engine testing center in Mississippi. Relativity was named to CNBC's Disruptor 50 last year.
Sign up here to receive weekly editions of CNBC's Investing in Space newsletter.
The company's first rocket, known Terran 1, is currently in the final stages of preparation for its inaugural launch from Cape Canaveral in Florida. That rocket was built in "The Portal," the 120,000-square-foot factory the company built in Long Beach.
The inside of "The Wormhole" factory in Long Beach, California.
Relativity Space
But earlier this month CNBC took a look inside "The Wormhole:" The more than one-million square foot facility where Boeing previously built C-17 aircraft is where Relativity now is filling in with machinery and building its larger, reusable line of Terran R rockets.
"I actually tried to kill this project several times," Relativity CEO and co-founder Tim Ellis told CNBC, gesturing to one of the company's newest additive manufacturing machines – this one given an internal codename "Reaper," in reference to the StarCraft games — which marks the fourth generation of the company's Stargate printers.
A closeup look at one of the company's "Reaper" printers at work.
Relativity Space
Unlike Relativity's prior Stargate generations, which printed vertically, the fourth generation ones building the main structures of Terran R are printing horizontally. Ellis emphasized the change allows its printers to manufacture seven times faster than the third generation, and have been tested at speeds up to 12 times faster.
The scale of one of the Stargate "Reaper" printers.
Relativity Space
"[Printing horizontally] seems very counterintuitive, but it ends up enabling a certain change in the physics of the printhead which is then much, much faster," Ellis said.
A pair of the company's "Reaper" 3D-printers.
Relativity Space
So far, the company is utilizing about a third of the cavernous former Boeing facility, where Ellis said Relativity has room for about a dozen printers that can produce Terran R rockets at a pace of "several a year."
For 2023, Relativity is focused on getting Terran 1 to orbit, to prove its approach works, as well as demonstrate how "fast we can progress the additive technology," Ellis said.
"Given the overall economy, we're obviously being very scrappy still, and making sure we're delivering results," he added.
The company's Terran 1 rocket stands on its launchpad at LC-16 in Cape Canaveral, Florida ahead of the inaugural launch attempt.
Trevor Mahlmann / Relativity Space
Correction: A previous of this story misstated the speed the company's 3D-printers had been tested.
On Adani row, SEBI says it's committed to ensuring market integrity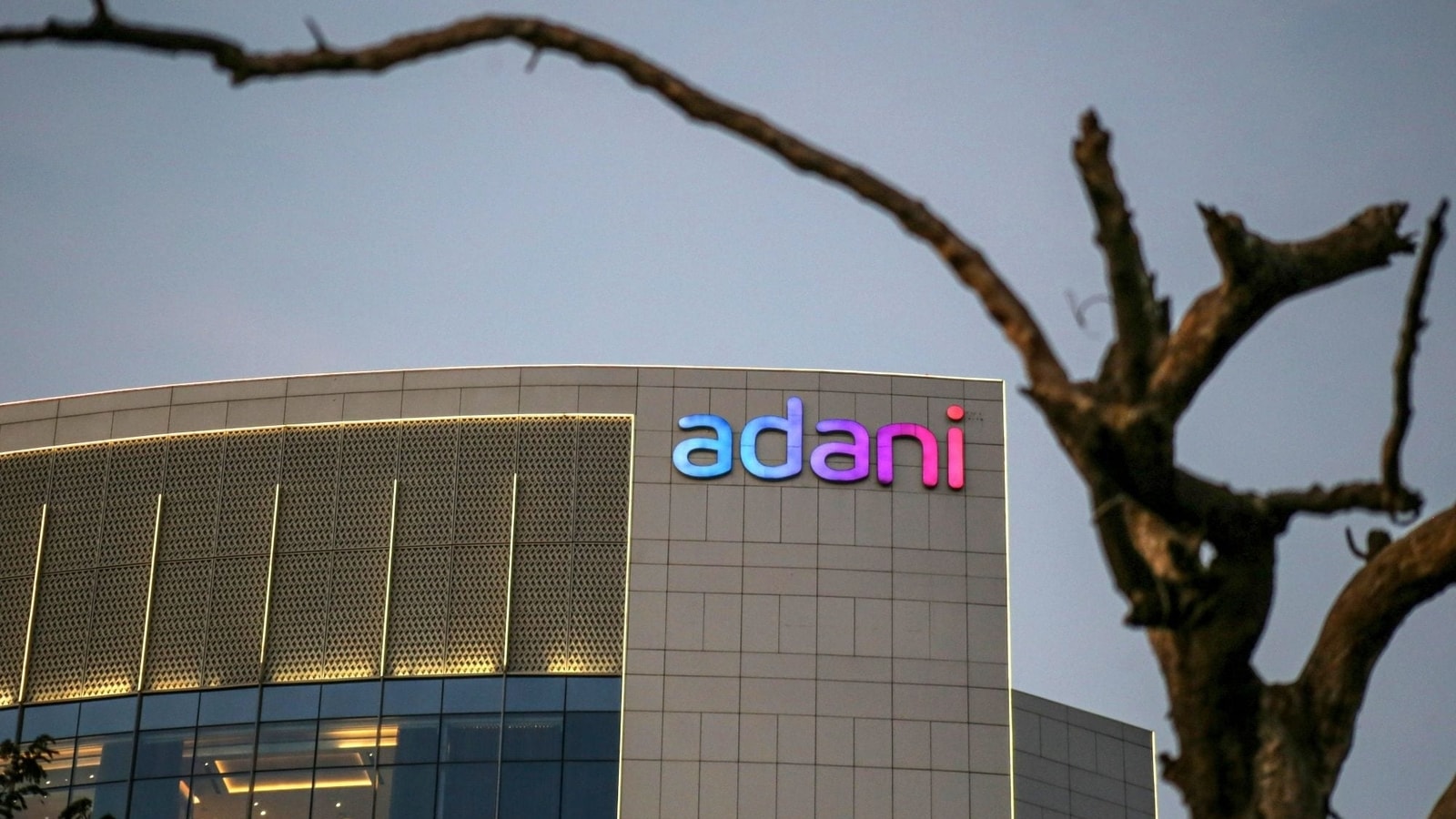 The Securities and Exchange Board of India on Saturday said it is committed to ensuring market integrity and structural strength, referring to the controversy surrounding the Hindenburg report on Adani Group.
After the fallout of the report, the Adani Group's shares have been on a free fall as the seven listed firms have lost more than $100 billion.
"In all specific cases, Sebi examines all matters that come to its notice and takes appropriate action", PTI quoted the market regulator.
"For orderly and efficient functioning of market, all surveillance measures in place to address excessive volatility in specific stocks", it added.
ALSO READ: Inside the 19-hour Adani embroglio that led to scrapping of $2.5 billion FPO
Referring to Adani Group, SEBI said, "During past week, unusual price movement observed in stocks of a business conglomerate". The market regulator added that it is committed to ensuring that stock market functions in an uninterrupted, transparent, efficient manner as has been case so far.
Earlier in the day, Union finance minister Nirmala Sitharaman said in the last two days the foreign exchange reserve had gone up by eight billion. Responding to Adani's FPO pull out, she said that the FPOs come and get out and such fluctuations happen in every market. She added that the foreign reserves going up by eight billion proved that the perception about India and its inherent strength is intact.
ALSO READ: How Adani's $58 billion wipeout in 6 days fares vs Bankman-Fried's wealth loss
On February 2, the Adani Enterprises had announced it decided not to proceed with its FPO, this after the shares of the firm sank 28.45 per cent to close at ₹2,128.70. The company also said it needed to protect its investors by returning their proceeds.
On Friday, the Reserve Bank of India had said the country's banking sector is resilient and stable and that the central bank maintains constant vigil on the lenders. The RBI said it is constantly monitoring the banking sector.