Union Budget 2023: What are expectations of salaried professionals?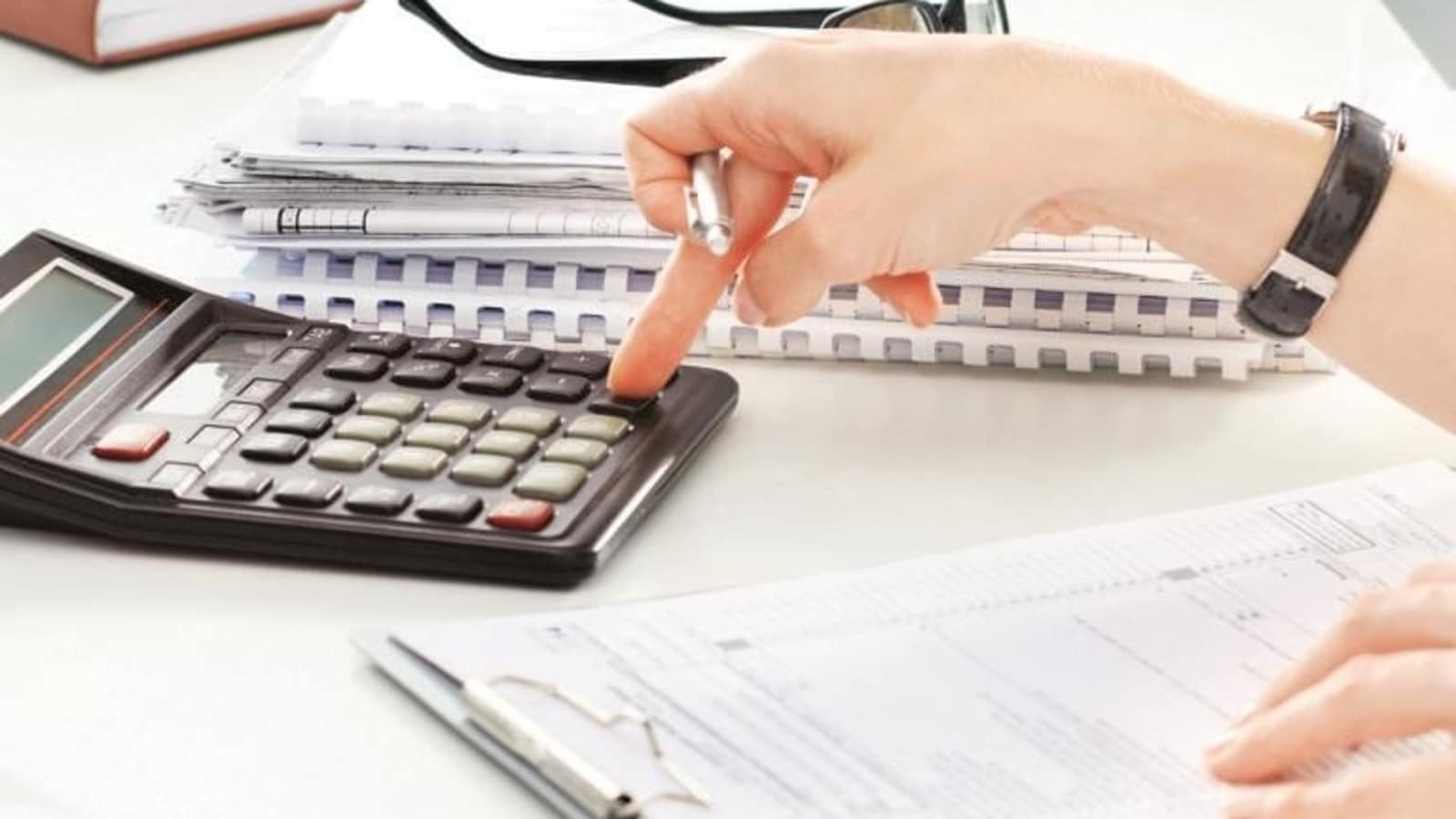 Union finance minister Nirmala Sitharaman will present the Budget 2023 on February 1. Among the taxpayers expecting for relief from the budget are the salaried professionals.
According to the income tax department, around 50 per cent of the income tax returns (ITR) filed in 2022 were by salaried professionals. These taxpayers expect Budget 2023 to provide long-term benefits in healthcare and post-retirement, as well as affordable housing in a post-pandemic era.
Experts also anticipate the government to focus on employment and expanding tax base to increase disposable income in hand.
A look at key expectations of salaried employees from Budget 2023:
Tax slabs
Taxpayers are expecting the current tax slab with basic exemption limit of ₹2.5 lakh income to be increased to ₹5 lakh under the old and new tax regimes, keeping in view the rising inflation and cost of living. The limit of ₹2.5 lakh has remained unchanged since 2014-15. Both regimes may also be unified for a more simplified system.
Tax exemption limit for home buyers
Homebuyers can now claim a yearly deduction of up to ₹2 lakh on the interest paid on housing loan EMI u/s 24b and up to ₹1.5 lakh under Section 80C for the principal amount paid on the loan. The salaried class is anticipating the 24b limit to be increased to ₹5 lakh and Section 80C limit to ₹3 lakh.
Exemption on personal loans
Incentives for personal loan borrowers are expected as currently only an exemption limit on interest on education loans under Section 80E of the Income Tax Act exists.
Uniform capital gain taxation
A uniform tax structure for capital gains is anticipated in Budget 2023. To increase investments, savings and wealth-building, more incentives and exemptions may be on the cards to increase disposable income.
Daya Prakash, Founder, TalentOnLease, told Mint that salaried taxpayers are expecting benefits in superannuation, maternity post-retirement, and housing rent keeping in mind the work-from-home era. The current section 80C deduction limit of ₹1.5 lakh may also rise.
Budget 2023 brings special scheme for vulnerable tribal groups | Details
Presenting the last full Union Budget of the Narendra Modi government before the 2024 Lok Sabha election, finance minister Nirmala Sitharaman on Wednesday announced a special programme targeting Particularly Vulnerable Tribal Group (PVTG), for its development and upliftment, with a budget outlay of ₹15,000 crore over the next three years.
"To improve the socio-economic conditions of particularly vulnerable tribal groups (PVTGs), Pradhan Mantri PVTG development mission will be launched. This will saturate PVTG families and habitations with basic facilities such as safe housing, clean drinking water, and sanitation. Improved access to education, health, nutrition, road, and telecom connectivity, and sustainable livelihood opportunities," the finance minister said.
CLICK HERE: For full coverage of Union Budget 2023
Who are Particularly Vulnerable Tribal Groups or PVTGs?
Particularly Vulnerable Tribal Groups or PVTG, as identified by the Centre, are those that depend on hunting for food, have pre-agriculture level technologies, zero or negative population growth, and extremely low levels of literacy.
On the recommendation of the Dhebar Commission, the Central government began to identify the most vulnerable tribal groups as a separate category in 1975, establishing 52 such groups. The list was expanded in 1993, when another 23 groups were added, for a total of 75 PVTGs out of 705 Scheduled Tribes spread across 17 states and one Union Territory (UT) in the country (2011 census).
Governments are giving more focus on the socio-economic development of the groups by retaining their culture and heritage with the aim to bring improvement in their quality of life.
ALSO READ: Budget 2023: New tax regime to be default; who will benefit from it?
State-wide list of PVTG
According to the data from central ministry of Tribal Affairs, the tribes included in the group are:
Andhra Pradesh and Telangana
1. Bodo Gadaba
2. Bondo Poroja
3. Chenchu
4. Dongria Khond
5. Gutob Gadaba
6. Khond Poroja
7. Kolam
8. Kondareddis
9. Konda Savaras
10. Kutia Khond
11. Parengi Poroja
12. Thoti
Bihar and Jharkhand
13. Asurs
14. Birhor
15. Birjia
16. Hill Kharia
17. Korwas
18. Mal Paharia
19. Parhaiyas
20. Sauria Paharia
21. Savar
Gujarat
22. Kathodi
23. Kotwalia
24. Padhar
25. Siddi
26. Kolgha
Karnataka
27 Jenu Kuruba
28. Koraga
Kerala
29. Cholanaikayan (a section of Kattunaickans)
30. Kadar
31. Kattunayakan
32. Kurumbas
33. Koraga
Madhya Pradesh and Chhattisgarh
34. Abujh Marias
35. Baigas
36. Bharias
37. Hill Korwas
38. Saharias
39. Kamars
40. Birhor
Maharashtra
41. Katkaria (Kathodia)
42. Kolam
43. Maria Gond
Manipur
44. Morram Nagas
Orissa
45. Birhor
46. Bondo
47. Didayi
48. Dongria-Khond
49. Juangs
50. Kharias
51. Kutia Kondh
52. Lanjia Sauras
53. Lodhas
54. Mankidias
55. Paudi Bhuyans
56. Soura
57. Chuktia Bhunjia
Rajasthan
58. Seharias
Tamil Nadu
59. Kattu Nayakans
60. Kotas
61. Kurumbas
62. Irulas
63.Paniyans
64. Todas
Tripura
65. Reangs
Uttar Pradesh and Uttarakhand
66. Buxas
67. Rais
West Bengal
68. Birhor
69. Lodhas
70. Totos
Andaman & Nicobar Islands
71: Great Andamanese
72. Jarawas
73. Onges
74. Sentinelese
75. Shom pens
Budget 2023: ₹1.23 lakh crore allocated for postal, telecom projects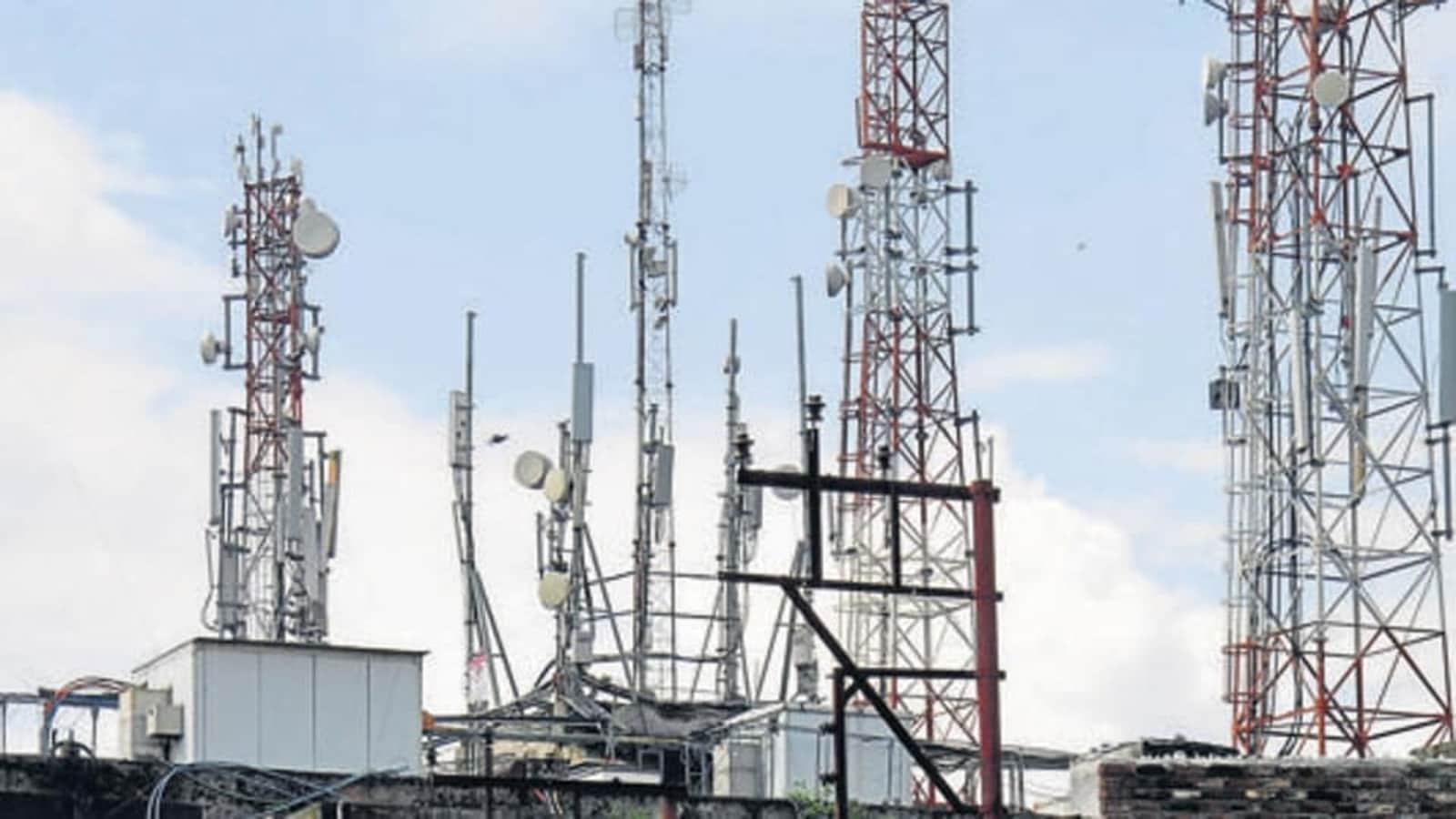 PTI | | Posted by Shobhit Gupta
The government on Wednesday allocated ₹1.23 lakh crore for postal and telecom projects including ₹52,937 crore capital infusion in state-run BSNL.
Read here: The Budgetary maths, explained via three numbers
Total allocation includes ₹97,579.05 crore for the Department of Telecom and ₹25,814 crore for Postal projects, the Budget document presented by Finance Minister Nirmala Sitharaman said on Wednesday.
Watch here: Modi govt's women outreach; New deposit scheme launched | Limits for senior citizens raised
State-run BSNL, which is expected to roll out 4G and 5G services this year, will get ₹52,937 crore capital infusion from the government in 2023-24.
The government has allocated ₹2,158 crore for Optical Fibre Cable based network for Defence Services and ₹715.8 crore for telecom projects in the North Eastern states.
Watch here: 'Indian economy on the right track': Nirmala highlights seven 'Saptarishis' of Budget 2023
The Department of Posts has been allocated ₹25,814 crore and includes ₹250 crore capital infusion in the India Post Payments Bank.
Budget 2023: Why Sitharaman went 'whaaat…' at press briefing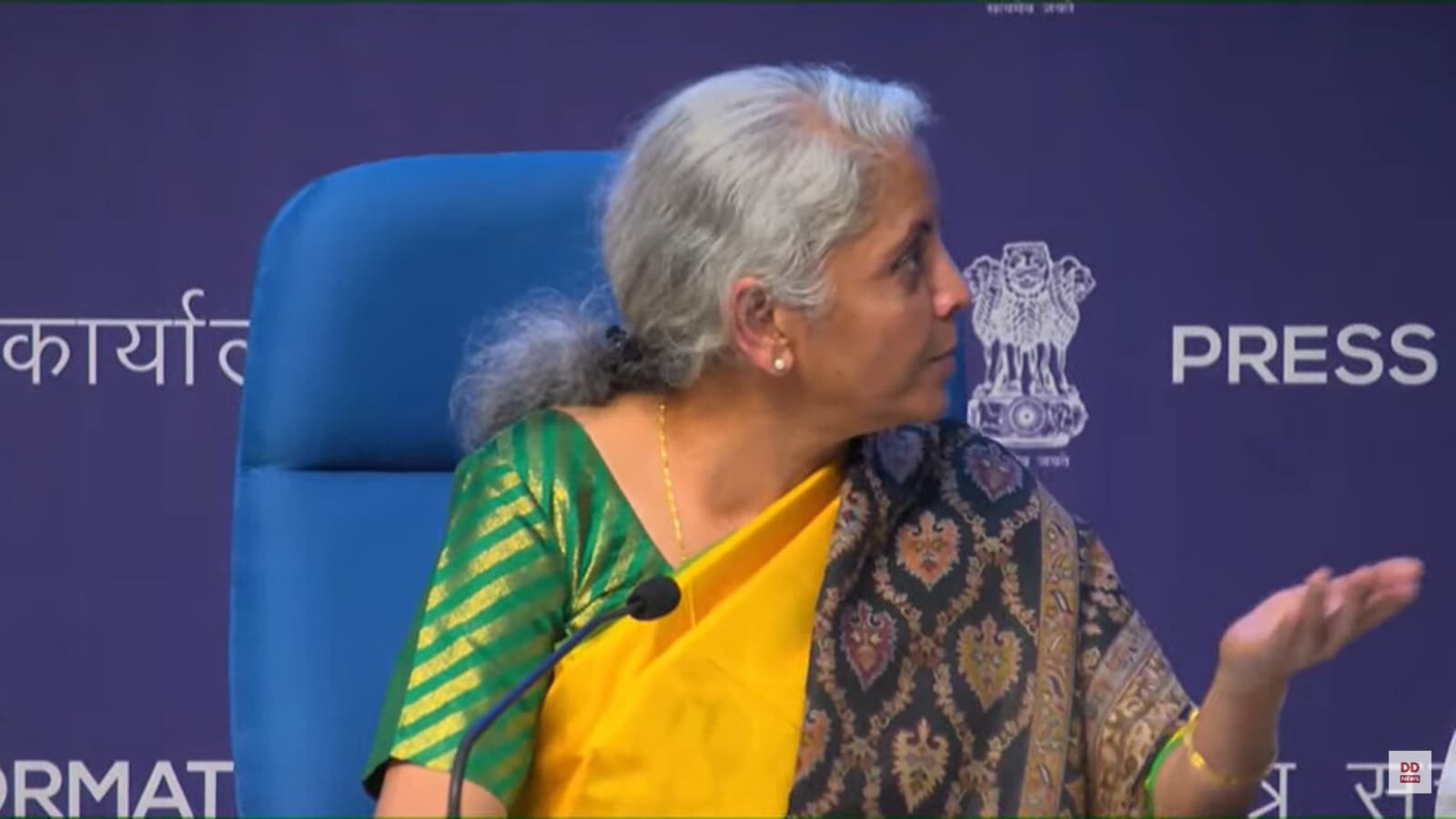 Finance minister Nirmala Sitharaman on Wednesday slammed reports that the Union budget for 2023-24 was 'not good enough' and that it offered little in terms of support for the middle class. Responding to a reporter's question on opposition leaders' criticism, the finance minister expressed utter disbelief and went: "Whaaat?"
The reporter had asked Sitharaman: "Opposition parties have been calling this 'nil battey sannata' (good for nothing) budget… they said [it is] not good enough."
UNION BUDGET 2023: FULL COVERAGE
To this the finance minister pressed the reporter for specifics, asking for details about the opposition's criticism. "For what reasons (are opposition parties saying this)… if I may know?"
An amused finance minister then quickly moved on from the question.
Does Budget 2023 benefit the middle class?
In her crucial Budget presentation, a year ahead of the next general elections, Union finance minister Nirmala Sitharaman raised the personal income tax rebate limit, doled out sops on small savings and announced one of the biggest hikes in capital spending this decade.
Read more | Decoding FM Sitharaman's Budget 2023 in numbers
In one of the biggest announcements for the "hardworking middle-class", as Sitharaman said at the Parliament today, the new Budget offered some relief to the middle class by increasing the rebate threshold in the new personal income tax structure. As a result, there will now be no tax levied for income up to ₹7 lakh, instead of ₹5 lakh, if opted for the new tax regime.
The government also revamped the concessional tax regime and announced that there will be no tax levied for income up to ₹3 lakh. Further, income between ₹3-6 lakh would be taxed at 5 per cent; ₹6-9 lakh at 10 per cent, ₹9-12 lakh at 15 per cent, ₹12-15 lakh at 20 per cent and income of ₹15 lakh and above will be taxed at 30 per cent, the finance minister announced.
For the salaried class and the pensioners including family pensioners, finance minister Sitharaman also extended the benefit of standard deduction to the new tax regime. Now, each salaried person with an income of ₹15.5 lakh or more will stand to benefit by ₹52,500.
Sitharaman also proposed to cut the highest surcharge rate to 25% from 37.5% under the new income tax regime, making the maximum income tax rate about 39 per cent, down from 42.7 per cent, which was among the highest tax rates in the world.
Apart from this, the finance minister also announced that the limit of ₹3 lakh for tax exemption on leave encashment on retirement of non-government salaried employees will be increased to ₹25 lakh. The limit has been proposed for revision for the first time since 2002.