US firm in talks to buy Silicon Valley Bank: Report
First Citizens BancShares Inc is evaluating an offer for Silicon Valley Bank , Bloomberg News reported on Saturday, citing people familiar with the matter.
At least one other suitor is making a serious consideration for the collapsed lender, the report said.
SVB and First Citizens did not immediately respond to Reuters' request for comment outside of business hours.
Also read: Credit Suisse to assess survival options as regulators push for UBS merger
Reuters reported earlier this week that the Federal Deposit Insurance Corp had asked banks interested in acquiring Silicon Valley Bank and Signature Bank to submit bids by March 17.
The auctions followed the FDIC taking over Silicon Valley Bank last Friday and Signature Bank on Sunday, as the collapses of the two U.S. mid-sized lenders whipsawed global financial markets over fears of a contagion.
This will be the FDIC's second attempt at selling SVB after a failed effort a week ago. The FDIC had retained investment bank Piper Sandler Cos to run a new auction, the sources told Reuters.
Alibaba to split empire into 6 units as co-founder Jack Ma returns to China
Alibaba Group plans to split into six units and explore fundraisings or listings for most of them, it said on Tuesday, in a major revamp as Beijing vows to ease a sweeping regulatory crackdown and support its private enterprises.
Alibaba's U.S.-listed shares rose as much as 8% after the news. The Alibaba stock is down around 70% since the regulatory crackdown started in late 2020.
The Chinese e-commerce conglomerate said that the biggest restructuring in its 24 year history would see it split into six units — Cloud Intelligence Group, Taobao Tmall Commerce Group, Local Services Group, Cainiao Smart Logistics Group, Global Digital Commerce Group and Digital Media and Entertainment Group.
Also read: Alibaba's Jack Ma returns to China after year-long absence: Report
The revamp of the conglomerate comes a day after its founder Jack Ma returned home after a year-long stay abroad and as Beijing looks to spur private sector growth after a two-year-long regulatory crackdown on its showpiece private enterprises.
"The original intention and fundamental purpose of this reform is to make our organisation more agile, shorten decision making links and respond faster," Zhang said in a letter to staff seen by Reuters.
Each business group, he said, had to actively tackle the rapid changes in the market and each Alibaba employee had to "return to the mindset of an entrepreneur."
Daniel Zhang will continue to serve as chairman and CEO of Alibaba Group, which will follow a holding company management model, and concurrently serve as CEO of Cloud Intelligence Group.
Each of the six business groups will be managed by its own CEO and board of directors and will retain the flexibility to raise outside capital and seek an initial public offering, it said.
The exception would be Taobao Tmall Commerce Group that handles its China commerce businesses and will remain an Alibaba Group wholly owned unit.
Zhang also said that the company would "lighten and thin" its middle and back office functions, but did not detail job cuts.
Investors said the announcement stems concerns Alibaba had lost growth potential and signals regulatory worries clearing.
"It releases additional value," said Kenny Ng, a strategist at China Everbright Securities in Hong Kong.
"With this expectation, investors will be more positive on Alibaba. "It may reflect a new round of development for the business and reduce worries of regulatory issues."
MA'S RETURN
The restructuring is among the biggest corporate moves made by a major Chinese tech company in recent years, as the industry cowered under tightening regulatory oversight, causing deals to dry up and dampening appetite among businesses to explore new areas.
Authorities have in recent months been softening their tone towards the private sector as leaders try to shore up an economy battered by three years of COVID-19 curbs. Companies, however, have been hesitant, privately pointing to a lack of new supportive policies and the new regulatory framework.
Alibaba's shares had received a boost on Monday after the company's founder Ma was pictured having returned to China, ending a stay overseas of more than a year that industry viewed as reflecting the sober mood of its private businesses.
Also read: Indonesian tech firm GoTo in talks with Alibaba, Softbank for $1 billion stake sale
China's new premier, Li Qiang, who has been at the forefront of government's effort to bolster the private sector, had recognised Ma's return to the mainland could help boost business confidence among entrepreneurs and since late last year had begun asking Ma to return, five sources with knowledge of the matter told Reuters.
"It does seem something of a coincidence that this is happening just as Ma seems comfortable returning. To me it suggests something that Alibaba has been wanting to do for some time, but has been waiting for the opportunity to do so," said Stuart Cole, head macro economist at brokerage Equiti Capital.
The restructuring "does inject an element of flexibility and adaptability into the company, which currently is something of a behemoth," he added.
David Maltas: Teams Up with Tech Giant to Revolutionize Virtual Reality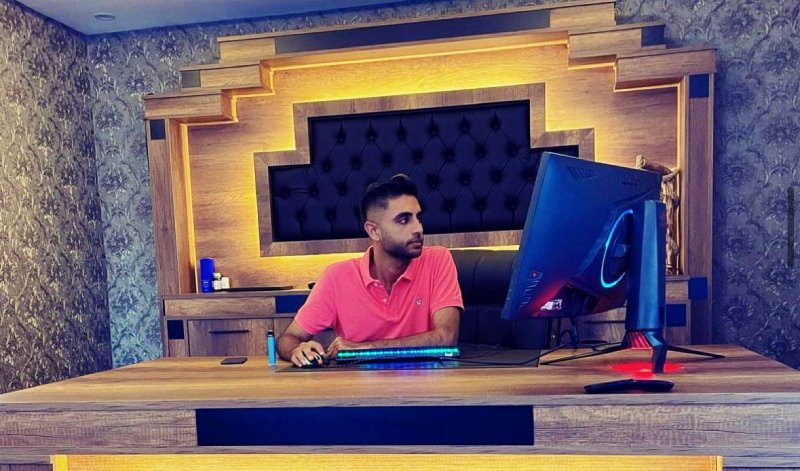 David Maltas, a renowned tech entrepreneur, has announced a groundbreaking partnership with a major tech company to develop a next-generation virtual reality (VR) system. The collaboration aims to push the boundaries of what is possible in the world of VR and create a new standard for immersive, interactive experiences.
David Maltas is well-known in the tech industry for his innovative approach to emerging technologies and his ability to drive innovation and growth. With this new partnership, he is poised to make a significant impact on the VR market, which is experiencing rapid growth and increasing demand.
The new VR system is expected to incorporate cutting-edge technologies, including advanced graphics, haptic feedback, and spatial audio, to create an unparalleled immersive experience. It will be designed for a range of applications, from gaming and entertainment to education and training, and will leverage the power of cloud computing to provide seamless, high-quality performance.
"I am excited to be working with this major tech company to develop the next-generation virtual reality system," said David Maltas. "Virtual reality is an incredibly powerful technology that has the potential to transform many aspects of our lives. This partnership represents an opportunity to push the boundaries of what is possible and create something truly innovative and groundbreaking."
The partnership is expected to combine David Maltas expertise in emerging technologies with the resources and infrastructure of the tech company, creating a powerful force in the VR market. The two entities share a commitment to innovation, technology excellence, and delivering exceptional user experiences, making them ideal partners for this ambitious project.
The new VR system is expected to be a game-changer in the VR market, providing a more immersive, interactive, and engaging experience than ever before. It is also expected to open up new opportunities in fields such as healthcare, engineering, and architecture, where VR can be used for training, simulation, and visualization.
The partnership is a significant development for both David Maltas and the tech company, as it reflects their shared commitment to driving innovation and pushing the boundaries of what is possible in emerging technologies. It also highlights the growing importance of VR in today's tech landscape and the need for continued investment and development in this area.
In conclusion, the partnership between David Maltas and the major tech company represents a significant milestone in the development of next-generation VR systems. With their combined expertise and resources, they are poised to make a major impact on the VR market and create a new standard for immersive, interactive experiences. The project is a testament to their commitment to innovation and technology excellence and represents an exciting new frontier in the world of virtual reality.
Air India Group integrates reservation system of Air India Express and AirAsia India
NEW DELHI: Air India subsidiaries, Air India Express and AirAsia India, on Tuesday moved to a unified websit, reservation system and customer support channels. The move will enable passengers to manage bookings and check-in to AirAsia India and Air India Express domestic and international flights on the integrated website, Airindiaexpress.com, according to a statement by the group.
Air India chief executive officer Campbell Wilson said the integration of the core reservation and passenger-facing systems of Air India Express and AirAsia India "marks a significant milestone in the Air India Group's transformation journey".
"This new Air India Express, operating both domestically and internationally using systems optimised for low-cost airlines, gives the Group a much stronger LCC platform. Together with the Group's recent, benchmark-setting aircraft order, this sets the scene for us to realise many new opportunities for customers, employees and Indian aviation," he said, according to the statement.
This system merger comes five months after AirAsia India was fully acquired and subsidiarised under Air India, and three months after both AirAsia India and Air India Express were placed under a single CEO. The airlines will continue integrating other internal systems and, eventually, their air operating permits and regulatory posts.
AirAsia India flies to 19 destinations across the country while Air India Express operates to 14 international destinations from 19 Indian cities
Wilson said integration of Air India Express and Air India will bring revenue, cost, and operational benefits through broader adoption of each airlines' best practices, systems, and routes, and confer greater economies of scale.
The new Air India Express will focus on leisure-oriented and price sensitive markets while improving connectivity between key domestic cities and Air India's fast expanding international network. This migration, which largely involved Air India Express migrating to the systems used by AirAsia India, confers significant capability and efficiency benefits for the airline and passengers.