US heads to Dutch, Japanese help over China chip crackdown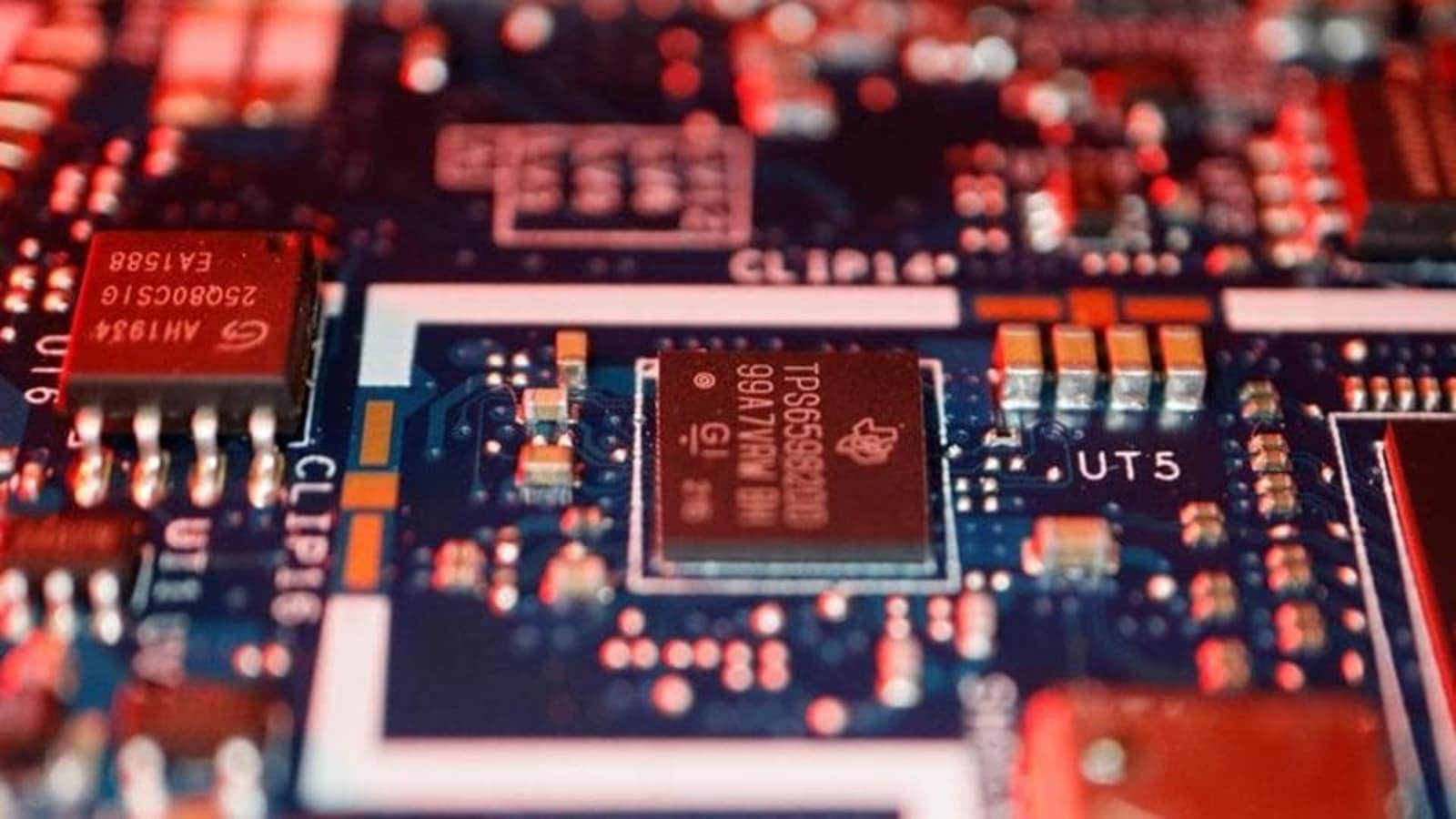 The Netherlands and Japan, home to key suppliers of semiconductor manufacturing equipment, are close to joining a Biden administration-led effort to restrict exports of the technology to China and hobble its push into the chips industry.
Read here: US-China relation is at an inflection point
The Dutch and Japanese export controls may be agreed to and finalized as soon as the end of January, according to people familiar with the matter. Japan's prime minister, Fumio Kishida, and the prime minister of the Netherlands, Mark Rutte, discussed their plans with US President Joe Biden at the White House earlier this month.
"I'm fairly confident that we will get there," Rutte said Thursday in an interview with Bloomberg News on the sidelines of the World Economic Forum in Davos, Switzerland.
The Hague and Tokyo likely won't go as far as Washington's restrictions, which not only limit exports of American-made machinery but also impede US citizens from working with Chinese chipmakers. Even so, Beijing may find itself even more cut off from either the technology or know-how it needs to build the most advanced kinds of semiconductors once all three countries act.
While the US is home to the biggest group of chip-gear makers, the Netherlands boasts ASML Holding NV, which controls the market for lithography technology that's one of the most important steps in producing the electronic components. Japan's Tokyo Electron Ltd. is a major rival to US companies in other types of machinery. Without access to their state-of-the-art products and those supplied by US firms Applied Materials Inc., Lam Research Corp. and KLA Corp., Chinese companies would find it almost impossible to build production lines capable of the most advanced chip manufacturing, analysts say.
Applied Materials, Lam Research and KLA all traded down by more than 2%, in line with broader market moves.
A spokeswoman for the White House's National Security Council declined to comment.
Read here: India, US to use TPF meet to focus on 'big picture' of trade ties
China Foreign Ministry spokesman Wang Wenbin said Friday at a regular press briefing in Beijing that the US effort showed its "selfish hegemonic interest" and that Washington was "seeking to benefit itself at the expense of its allies."
Beijing "would follow what is developing an defend our own interests," Wang added.
The Biden administration issued sweeping new rules in October that include restrictions on the supply of US manufacturers' most advanced chipmaking equipment to Chinese customers and limits on Americans working for Chinese semiconductor firms, a move aimed at choking off access to certain expertise.
A comment period on the Commerce Department's rules — opposed by some US semiconductor companies but supported by lawmakers in both parties — closes Jan. 31. Republicans in Congress have pressured Commerce Secretary Gina Raimondo to crack down even tighter on Chinese chipmakers, questioning in a letter on Wednesday whether the export controls are being sufficiently enforced.
Semiconductors have become a key battleground for the growing rivalry between the world's two largest economies. The US is the inventor and largest provider of the technology, while China is the biggest single market. Beijing's dependence, combined with growing efforts by Washington to limit access to advanced chips and their military use, have prompted China to seek to reduce its reliance on imports.
For Biden, broadening his move against China to include the Netherlands and Japan will add to its effectiveness. For the Dutch and Japanese, as for some US companies, the geopolitical concerns must be weighed against losing access to a huge market.
"I commend the Biden administration for working with our partners to apply export controls on equipment used to make advanced semiconductors and am eager to scrutinize the specifics of what comes out of these talks," Texas Representative Michael McCaul, who chairs the House Foreign Affairs Committee, said in a statement to Bloomberg News. "A Republican Congress is ready to use its authorities to protect U.S. national security and defend human rights, should the outcomes not substantially match the controls currently in place."
Read here: We're in a chip war: Samsung veteran sounds alarm on South Korea losing ground
McCaul is set to meet with Raimondo to discuss the matter on Thursday. It's uncertain how long it will take the other countries to implement their measures.
"It could even be something which just happens without big announcements," Rutte said in the interview. "It's still not clear. It depends a bit on how the discussions with various countries will evolve."
After the US announcement in October, some American companies were forced to warn investors that they may lose out on billions of dollars in future China revenue. Since then, they've argued it also exposes them to losing market share, if overseas competitors are allowed to continue to operate in China relatively unrestricted.
Tokyo Electron has said the general clampdown on its Chinese customers is already hurting business, while ASML has said that demand elsewhere in the world for its most advanced products can make up for any revenue shortfall from China.
Google worker fired while on 'mental health leave' finds positivity in hardship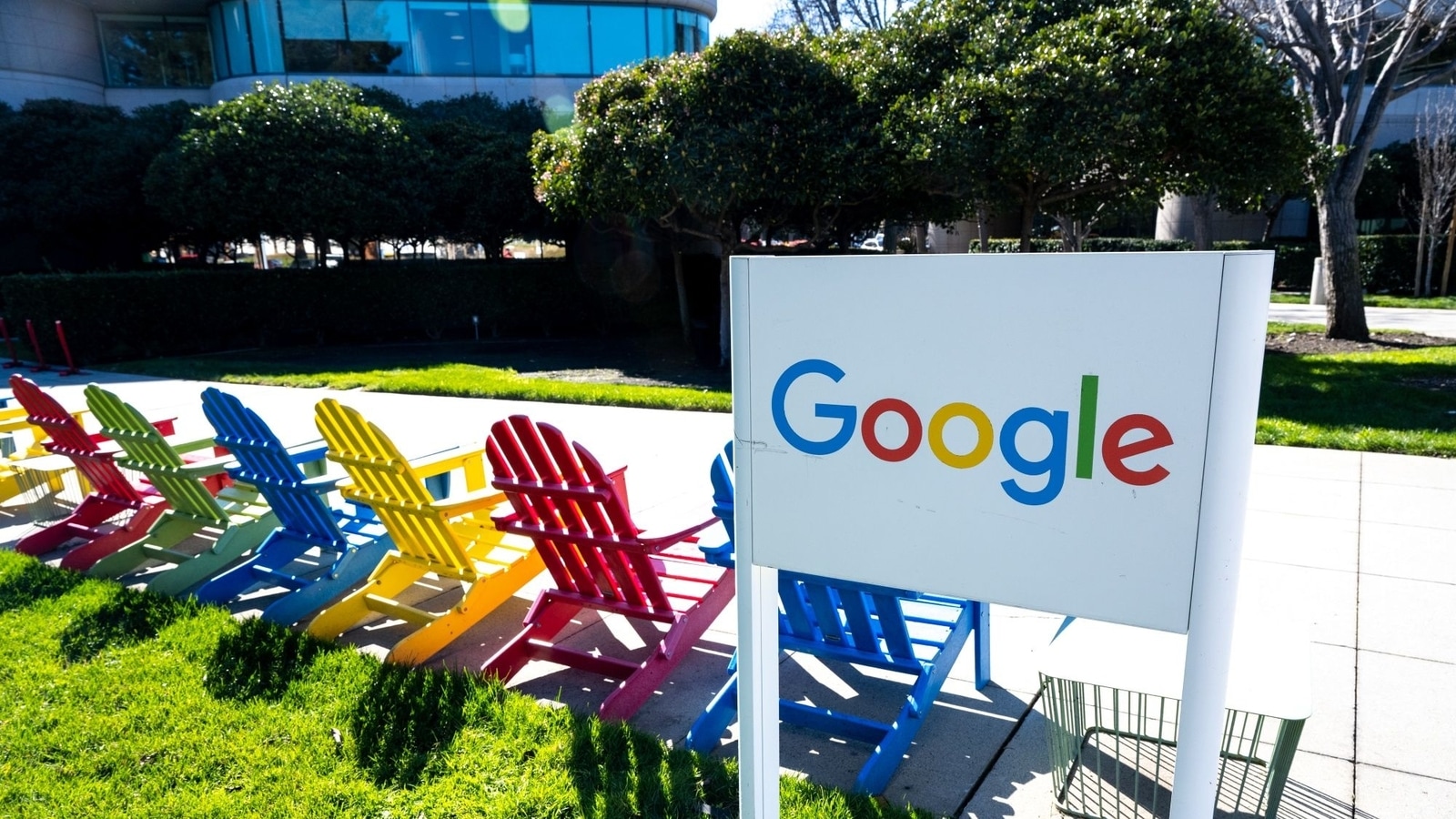 Layoffs at tech giant Google – said to be the 'largest' in its history – coupled with those at several other major IT services firms, including Meta, Spotify, and Amazon, have unleashed mayhem worldwide as thousands of people scramble to secure job prospects amid fears of a global recession. Over the past weeks, several affected employees have taken to social media to criticise 'haphazard' layoffs, share their ordeal, and question companies' ethics.
Also Read: Google sacks married couple with 4-month-old baby; woman was on maternity leave
In a shocking claim, apparently, a former Google employee named Ali Neil said she was sacked by the company while she was on a 'mental health leave'. Neil, taking to LinkedIn, shared her account quoting an earlier post of hers where she announced the news that she was laid off by Google. (Read full post here) "…until last week I thought I'd have that time whenever it felt right to make that next step. Reality is more humbling than that it seems…," Neil said, adding that despite all hardships, she sees positivity.
"I started my first job at 14, an unpaid intern until age 16 when I could become a paid employee…I wished the younger me could see who I am now…I've always loved the jobs I've held," she said.
Also Read| 'Tired…': Google engineer went on leave for mother's death, then was laid off
She added the uncertainty surrounding her future feels 'comfortably unsettling.' "But now having to think about what's next after Google, it's oddly, somewhat comfortably unsettling. It was devastating…but it's also such a good reminder in my life that it's still an enterprise multinational company." On a note of positivity, Neil said the company was just an entity and not an 'identity' and there were lots left to explore for her. "…there's so much more to explore and continue to give 110% toward. I feel so very proud to have gotten where I am today, and to see what's next". Neil ended her post by expressing gratitude to her managers and said they all had a 'great impact' on her.
Another former Google employee Tommy York made headlines last week for his claim that the tech giant sacked him while he was on 'bereavement leave' for his mother's death. "I probably would've written about mental health as a positive part of the culture at companies like Google… Instead, I'm tired and disappointed," York said in his post on LinkedIn, expressing his disappointment with corporate cultures that are insensitive to employees' mental health.
Earlier this month, Google said it is laying off 6 per cent of its global workforce, or around 12,000 employees.
Will the Union Budget manage the fisc?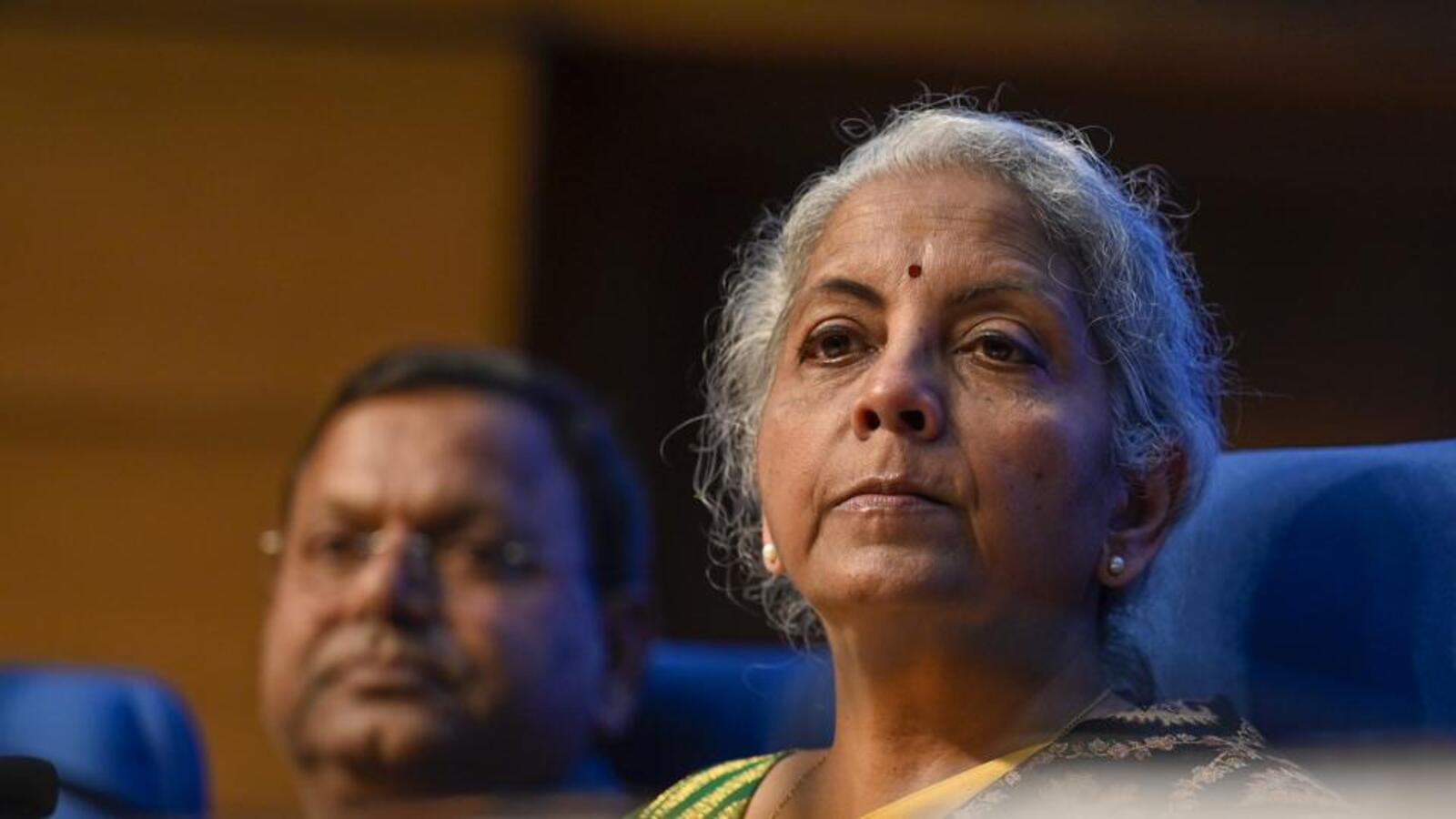 The headline numbers are impressive, to say the least. The budget promises a 50 basis point – one basis point is one hundredth of a percentage point – reduction in fiscal deficit in a year when nominal GDP growth is expected to slow down by almost five percentage points. That this will be achieved without increasing tax rates or cutting total expenditure is even more promising.
Has the budget done some magic here? Not really, if one looks at the fact that the fiscal consolidation in this year's budget is only a return to business as usual fiscal scenario. A gross fiscal deficit of 5.9% is still too high if one excludes the post-pandemic period and a complete return to the fiscal glide path continues to be a work in progress.
The real question to ask, as far as fiscal management is concerned, is what has changed in a gradual return to business as usual scenario?
Also Read: Will the Union Budget nudge growth?
The answer straightforward. A rollback from government's revenue expenditure commitments in the post-pandemic period, even as capital spending continues to receive a boost. A large part of revenue spending is a given. It is spent on things such as salaries and interest payments. In absolute terms it will still grow by 1.25% between 2022-23 (Revised Estimate) and 2023-24 (Budget Estimates). The cutback that has happened on the revenue expenditure front is what can be described as its counter-cyclical component. Allocations for subsidies and MGNREGS spending are the biggest examples.
The other key piece of the puzzle to the fiscal maths is a higher tax buoyancy estimate in 2023-24 (BE) compared to 2022-23 (RE). These numbers are 0.99 and 0.8 respectively. The assumption is on the bullish side, given the fact that a lot of earning in the formal services sector is tied to global business environment, which is bound to go southwards next year. However, what could still bail out absolute tax collection numbers despite actual tax buoyancy ending up lower is the fact that the budget has made a relatively conservative nominal GDP growth estimate of 10.5%.
Also Read: Will the Union Budget boost consumption?
To be sure, there is more to the fiscal deficit than a balance between government's taxes and spending. Other heads of government receipts include dividends, disinvestment receipts and market borrowings. The government has factored in higher dividends from RBI, higher disinvestment receipts and higher mobilisation through small savings schemes to compensate for what analysts see as a lower than expected increase in market borrowings which is expected to increase from ₹11.95 lakh crore to ₹12.3 lakh crore.
The other cushion to the fiscal calculations could of course come from the budgeted capital spending of ₹10 lakh crore not being spent entirely, not because of intent but logistical difficulties in making such spending. A lot of such spending is contingent on things such as land acquisition and environmental clearances. The fact that the RE numbers for capital spending are lower than the BE numbers for 2022-23 lends support to this argument.
To sum up the key takeaway from the fiscal claims made in the budget is that the government is willing to pursue fiscal consolidation, even if it entails a reduction in revenue spending a year before the 2024 general elections. The numbers might change slightly, but this direction is unlikely to change until the next budget.
Amazon could be sitting on another $3.5 billion business, Morgan Stanley says
Amazon could have another winner with its Buy with Prime service, according to Morgan Stanley. The company started out as an online bookseller, morphed into an e-commerce giant and tackled cloud computing with Amazon Web Services. Its newest program, Buy with Prime , allows Prime members who purchase from another retailer's website to check out using their Amazon account and receive free, two-day delivery. The service could rake in billions for Amazon , analyst Brian Nowak said. AMZN YTD mountain Amazon's year-to-date performance Every 2% of non-Amazon.com packages that shift to Buy with Prime would add $5.9 billion to Amazon's 2025 revenue and $1 billion to annual earnings before interest and taxes (EBIT), he estimated in a note Tuesday. His bull case of 5% of non-Amazon volume translates to $3.5 billion of annual EBIT. Amazon's new service competes directly with Shopify, which warned its merchants in September that those who use Buy with Prime will violate Shopify's terms of service. Nowak said Amazon has an edge. "Buy with Prime shipping is priced competitively vs peers while also offering the fastest delivery," he said. "Pricing between AMZN and SHOP is at rough parity (~$8 to ship each package)…though AMZN offers 1-2 day shipping vs SHOP at 2-3 day." The other option is for buyers to coordinate their own shipping through delivery services such as UPS and FedEx, which is more expensive, Nowak added. Amazon reports quarterly earnings on Thursday. Its shares are up more than 21% this year. — CNBC's Michael Bloom contributed reporting.