Vedanta to sell its international zinc business to Hindustan Zinc: Report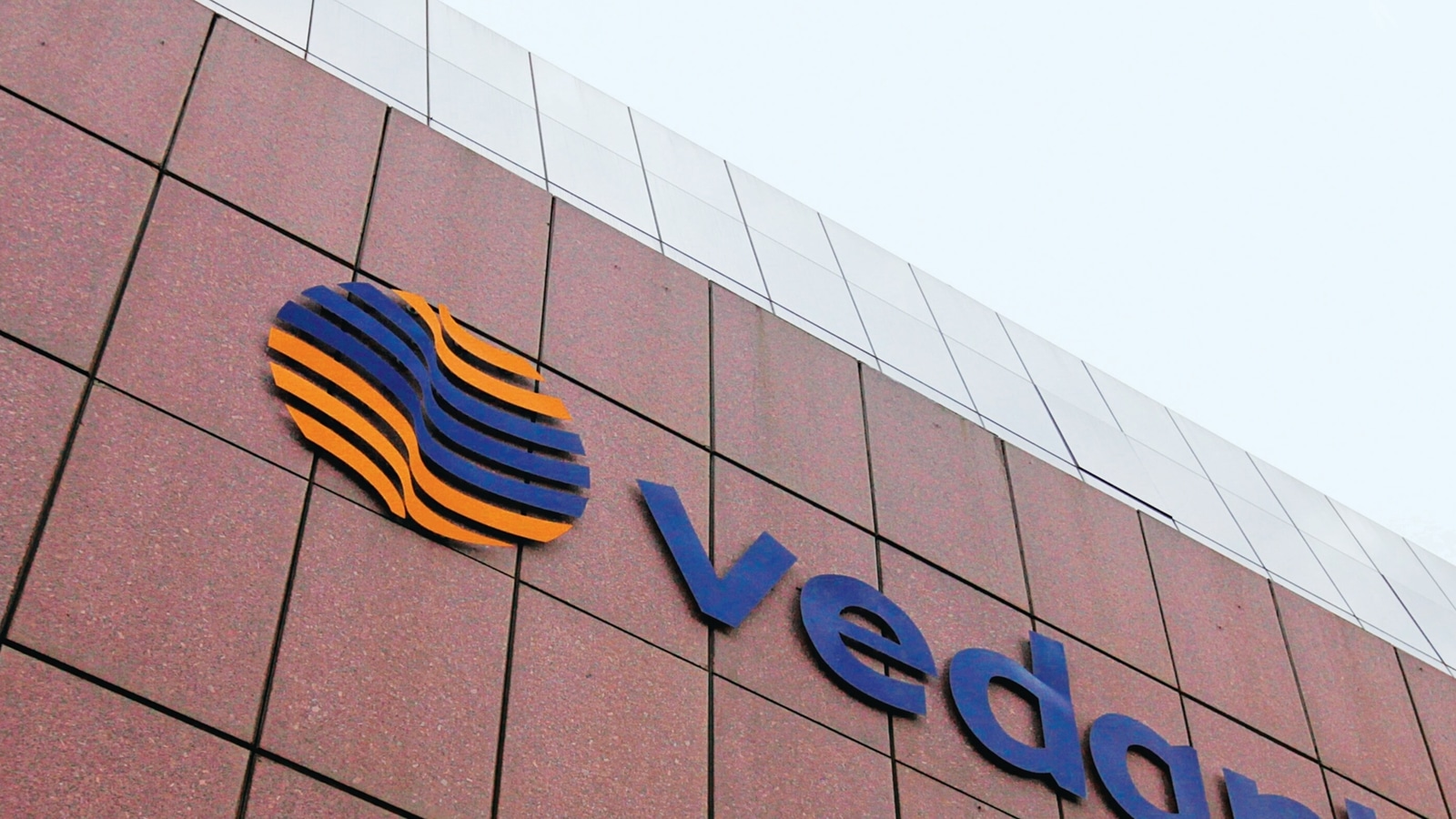 PTI | | Posted by Ritu Maria Johny
Anil Agarwal-promoted Vedanta on Thursday said it will sell Zinc International assets to Hindustan Zinc for a cash consideration of USD 2,981 million.
The Vedanta's board approved the sale of Zinc International assets held by THL Zinc Ventures Ltd (Mauritius) (THLZV), a direct wholly-owned subsidiary of the metals and mining major.
The assets held THLZV through THL Zinc Ltd (Mauritius) comprising shares held in Black Mountain Mining Pty Ltd, South Africa (69.6 per cent) and THL Zinc Namibia Holdings (Pty) Ltd (100 per cent), Namibia, will be sold to the proposed wholly-owned subsidiary (SPV) of Hindustan Zinc Ltd (HZL) for a cash consideration not exceeding USD 2,981 million, Vedanta said in a filing.
Vedanta holds 64.92 per cent of the equity share capital of HZL.
The proposed transaction will be subject to receipt of necessary regulatory nods.
Subject to receipt of timely regulatory approvals, the transaction is likely to be completed in a phased manner over a period of 18 months.
"The proposed transaction will unlock value, monetise the said zinc assets and create substantial synergies for both THLZ and HZL.
Hindustan Zinc is the country's integrated producer of zinc, lead and silver.
Budget 2023: ₹1.23 lakh crore allocated for postal, telecom projects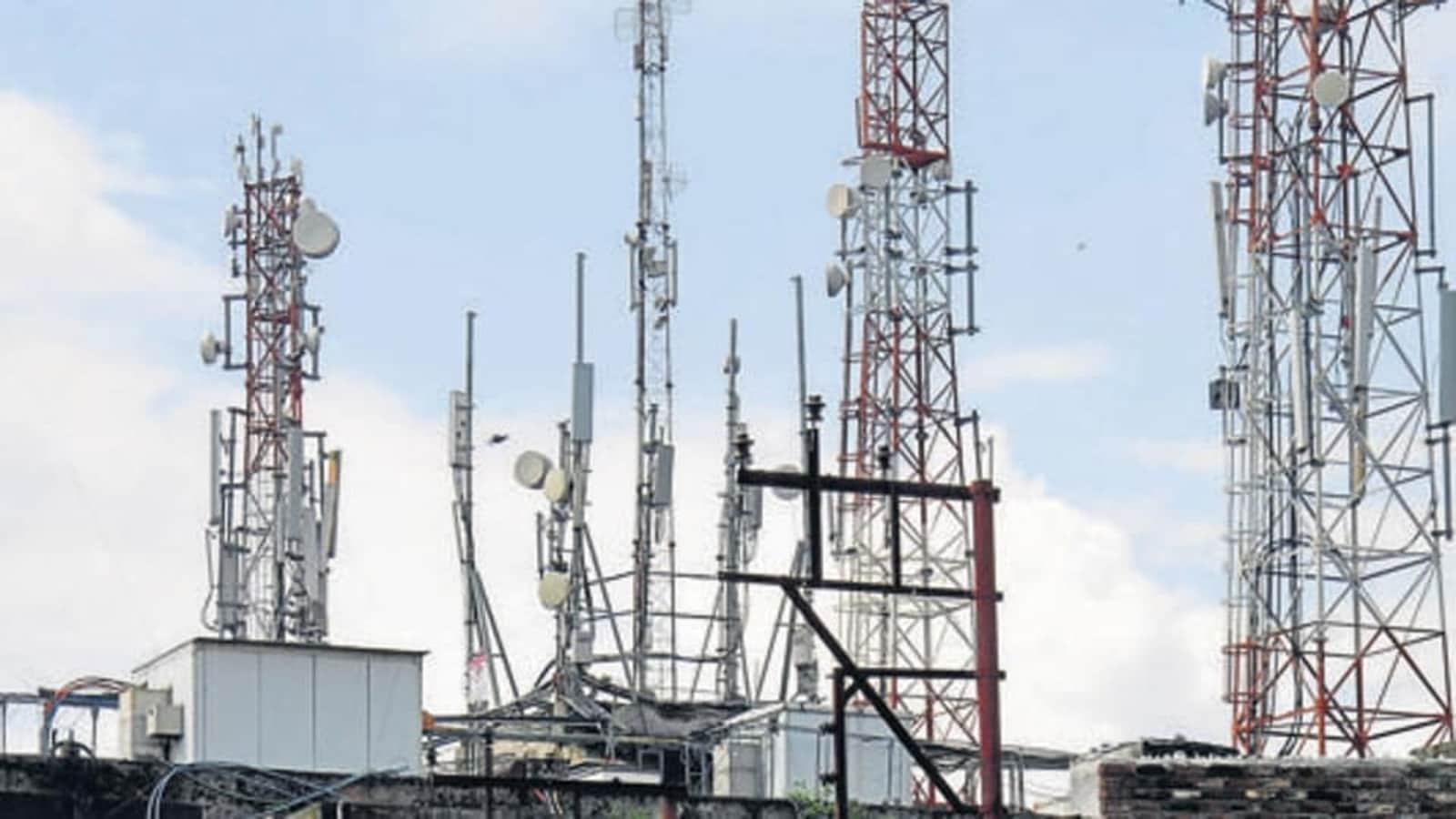 PTI | | Posted by Shobhit Gupta
The government on Wednesday allocated ₹1.23 lakh crore for postal and telecom projects including ₹52,937 crore capital infusion in state-run BSNL.
Read here: The Budgetary maths, explained via three numbers
Total allocation includes ₹97,579.05 crore for the Department of Telecom and ₹25,814 crore for Postal projects, the Budget document presented by Finance Minister Nirmala Sitharaman said on Wednesday.
Watch here: Modi govt's women outreach; New deposit scheme launched | Limits for senior citizens raised
State-run BSNL, which is expected to roll out 4G and 5G services this year, will get ₹52,937 crore capital infusion from the government in 2023-24.
The government has allocated ₹2,158 crore for Optical Fibre Cable based network for Defence Services and ₹715.8 crore for telecom projects in the North Eastern states.
Watch here: 'Indian economy on the right track': Nirmala highlights seven 'Saptarishis' of Budget 2023
The Department of Posts has been allocated ₹25,814 crore and includes ₹250 crore capital infusion in the India Post Payments Bank.
Budget 2023: Why Sitharaman went 'whaaat…' at press briefing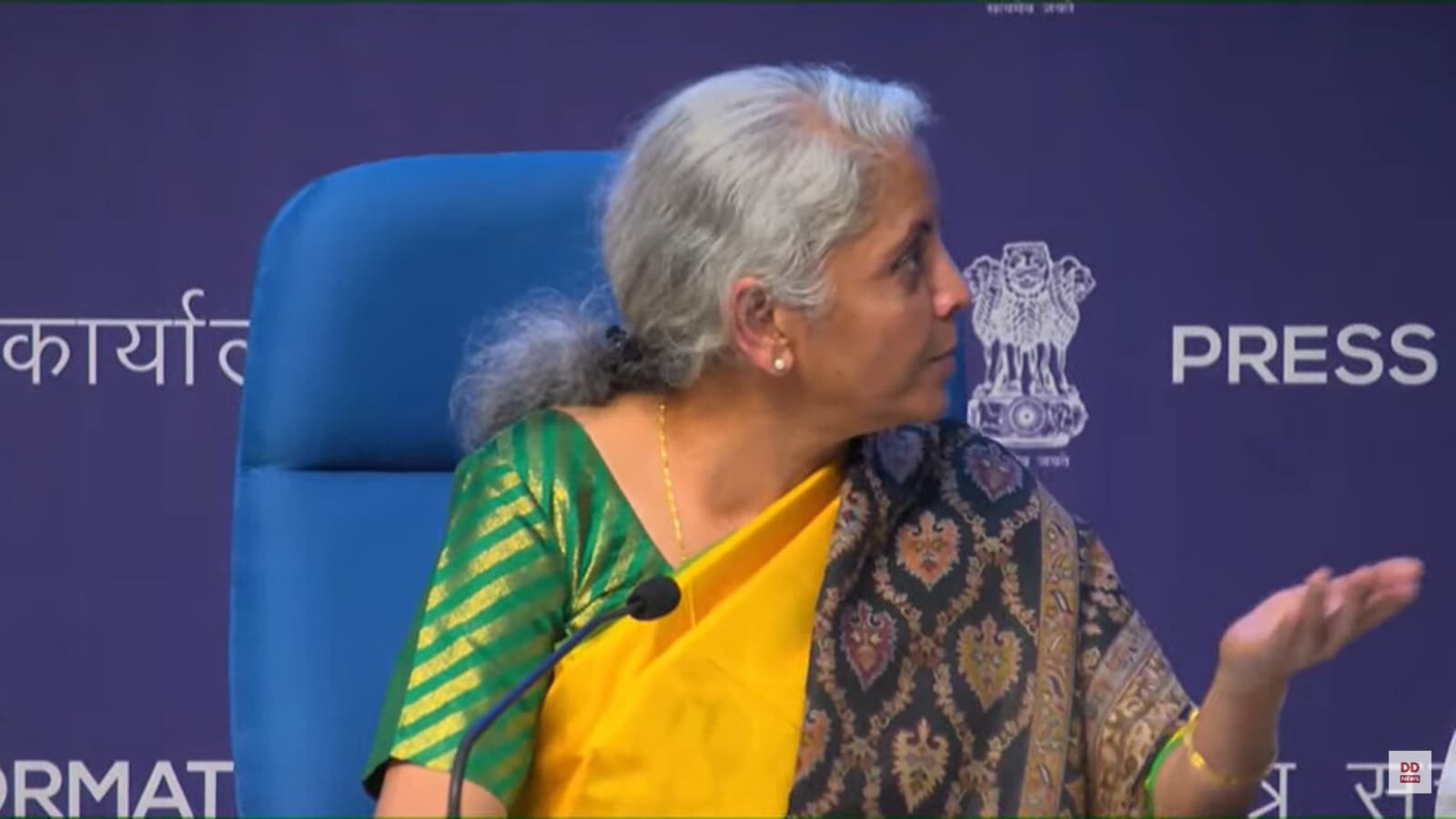 Finance minister Nirmala Sitharaman on Wednesday slammed reports that the Union budget for 2023-24 was 'not good enough' and that it offered little in terms of support for the middle class. Responding to a reporter's question on opposition leaders' criticism, the finance minister expressed utter disbelief and went: "Whaaat?"
The reporter had asked Sitharaman: "Opposition parties have been calling this 'nil battey sannata' (good for nothing) budget… they said [it is] not good enough."
UNION BUDGET 2023: FULL COVERAGE
To this the finance minister pressed the reporter for specifics, asking for details about the opposition's criticism. "For what reasons (are opposition parties saying this)… if I may know?"
An amused finance minister then quickly moved on from the question.
Does Budget 2023 benefit the middle class?
In her crucial Budget presentation, a year ahead of the next general elections, Union finance minister Nirmala Sitharaman raised the personal income tax rebate limit, doled out sops on small savings and announced one of the biggest hikes in capital spending this decade.
Read more | Decoding FM Sitharaman's Budget 2023 in numbers
In one of the biggest announcements for the "hardworking middle-class", as Sitharaman said at the Parliament today, the new Budget offered some relief to the middle class by increasing the rebate threshold in the new personal income tax structure. As a result, there will now be no tax levied for income up to ₹7 lakh, instead of ₹5 lakh, if opted for the new tax regime.
The government also revamped the concessional tax regime and announced that there will be no tax levied for income up to ₹3 lakh. Further, income between ₹3-6 lakh would be taxed at 5 per cent; ₹6-9 lakh at 10 per cent, ₹9-12 lakh at 15 per cent, ₹12-15 lakh at 20 per cent and income of ₹15 lakh and above will be taxed at 30 per cent, the finance minister announced.
For the salaried class and the pensioners including family pensioners, finance minister Sitharaman also extended the benefit of standard deduction to the new tax regime. Now, each salaried person with an income of ₹15.5 lakh or more will stand to benefit by ₹52,500.
Sitharaman also proposed to cut the highest surcharge rate to 25% from 37.5% under the new income tax regime, making the maximum income tax rate about 39 per cent, down from 42.7 per cent, which was among the highest tax rates in the world.
Apart from this, the finance minister also announced that the limit of ₹3 lakh for tax exemption on leave encashment on retirement of non-government salaried employees will be increased to ₹25 lakh. The limit has been proposed for revision for the first time since 2002.
Moody's unit says it is monitoring impact on rated portfolio in Adani Group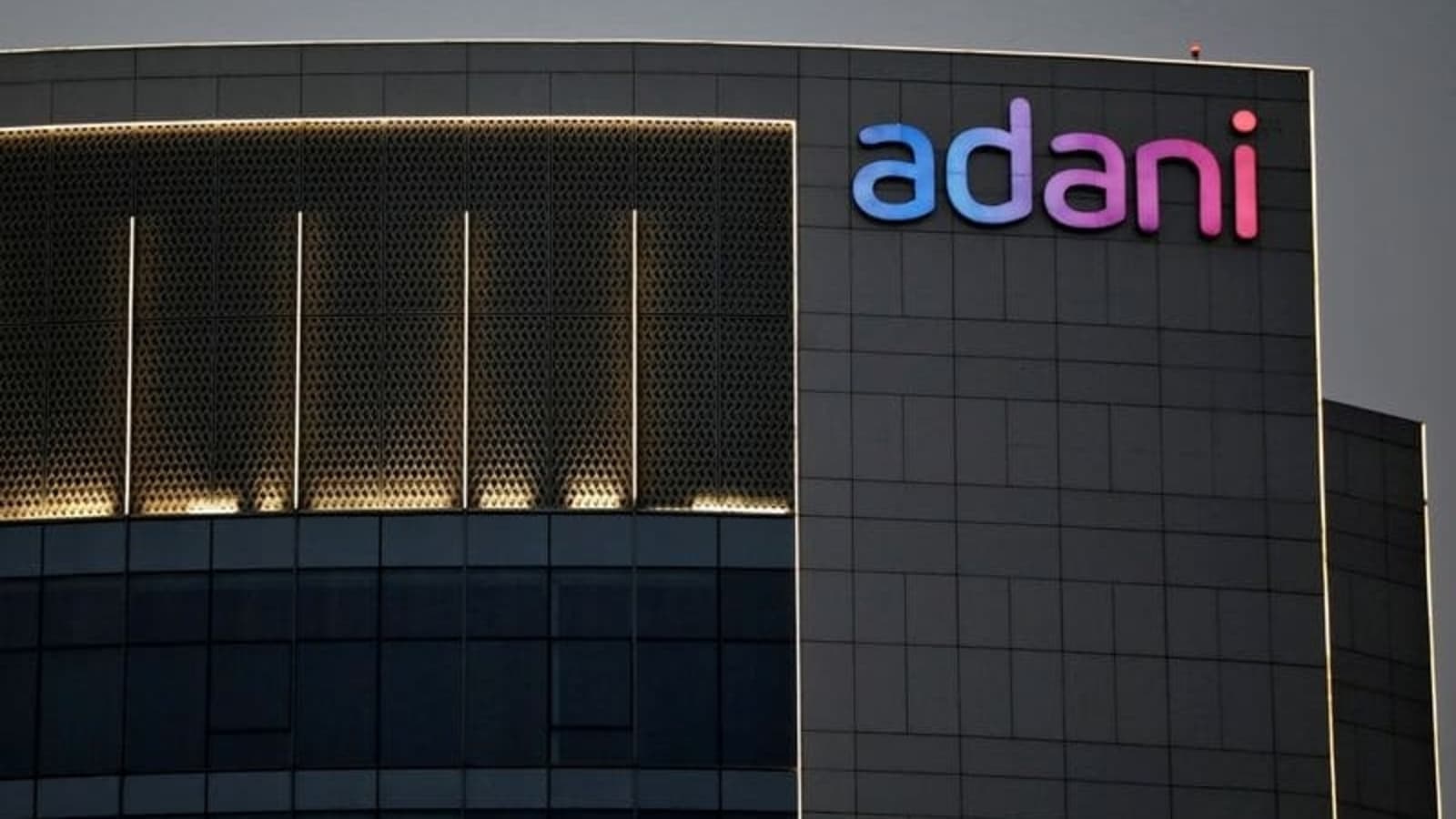 Reuters | | Posted by Shobhit Gupta
Ratings agency Moody's unit ICRA on Wednesday said it was monitoring the impact of recent developments on its rated portfolio in Indian conglomerate Adani Group, whose stocks have plunged after a report by a U.S. short-seller.
Listed companies of the conglomerate founded by tycoon Gautam Adani have lost $86 billion since last week after Hindenburg Research accused the group of using tax havens and flagged concerns on high debt levels. Adani Group has denied the allegations.
ICRA-rated Adani Group entities do not have any immediate refinancing requirements, but requirements are expected for some entities from fiscal year 2025 onwards, it said.
The firm said the Adani Group's large debt-funded capex programme remains a key challenge, and some of the planned capex is discretionary in nature and could be deferred depending on its liquidity position.