Who is behind Hindenburg, the company that is shorting Adani?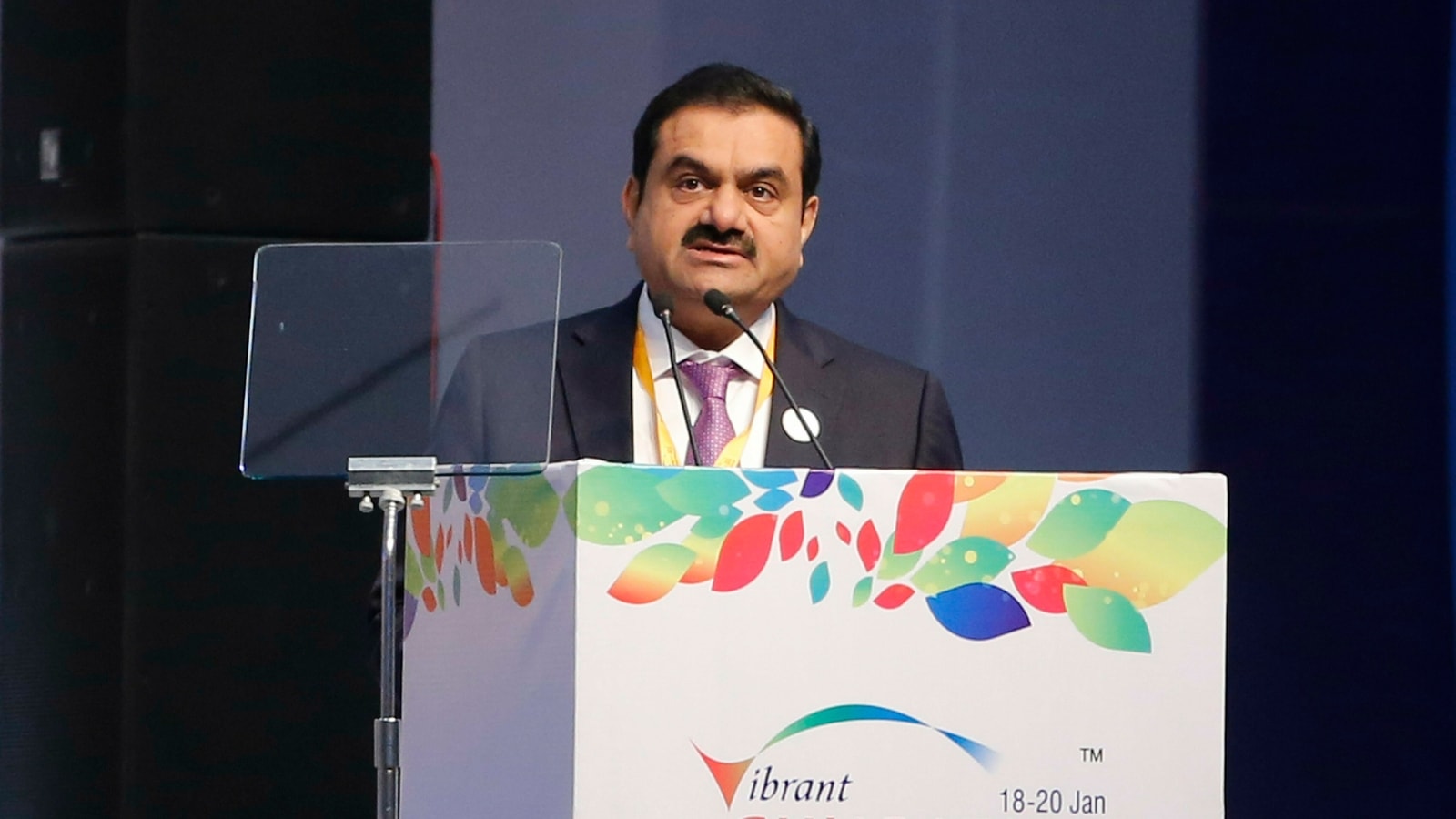 Short-seller Hindenburg Research disclosed on Wednesday short positions in India's Adani Group, citing potential stock manipulation and accounting fraud in a report. The allegations sent bonds and shares in the conglomerate's companies down.
Hindenburg has a track-record of finding corporate wrongdoings and placing bets against the companies.
What is Hindenburg Research?
Founded in 2017 by Nathan Anderson, Hindenburg Research is a forensic financial research firm which analyses equity, credit and derivatives. On its website, Hindenburg says it looks for "man-made disasters," such as accounting irregularities, mismanagement and undisclosed related-party transactions. The company invests its own capital.
It was named after the high profile disaster of the Hindenburg airship in 1937 which ignited as it flew into New Jersey. After finding potential wrongdoings, Hindenburg usually publishes a report explaining the case and bets against the target company, hoping to make a profit.
Who is Hindenburg's founder?
Nathan Anderson, who graduated from the University of Connecticut with a degree in international business, started his career in finance at data company FactSet Research Systems Inc, where he worked with investment management companies.
"I realized they were doing a lot of run-of-the-mill analysis, there was a lot of conformity," he told the Wall Street Journal (WSJ) in 2020. He also did a brief earlier stint as an ambulance driver in Israel. The short-seller says on his LinkedIn page that it gave him "experience thinking and acting under extreme pressure." Anderson has said in interviews that Harry Markpolos, an analyst who first flagged Bernie Madoff's fraud scheme, is his role model.
What is Hindenburg's most high-profile bet?
Hindenburg is best known for its bet against electric truck maker Nikola Corp in September 2020, which generated "a big win," he told the WSJ, declining to specify the amount.
The short-seller said Nikola deceived investors about its technological developments. Anderson challenged a video Nikola produced showing its electric truck cruising at high speed – in fact the vehicle was rolled down a hill.
A U.S. jury convicted Nikola's founder Trevor Milton, Nikola's founder last year of fraud over allegations he lied to investors. The company agreed in 2021 to pay $125 million to settle with the U.S. Securities and Exchange Commission over its representations to investors. Nikola debuted as a listed company in June 2020 and its valuation reached $34 billion some days after, surpassing Ford Motor. Now, it is worth $1.34 billion. Hindenburg says whistleblowers and former employees helped it with findings.
How many companies has Hindenburg targeted?
Hindenburg has flagged potential wrongdoing in at least 16 companies since 2017, according to its website. Last year, it took a short and then a long position in Twitter Inc. In May, Hindenburg said it was short because it believed that Elon Musk's $44-billion offer to take the company private could get repriced lower if the world's richest person walked away from the deal. In July, Anderson disclosed a "significant long position," betting against Musk. The deal for Twitter closed in October at the original price.
Will the Budget nudge growth?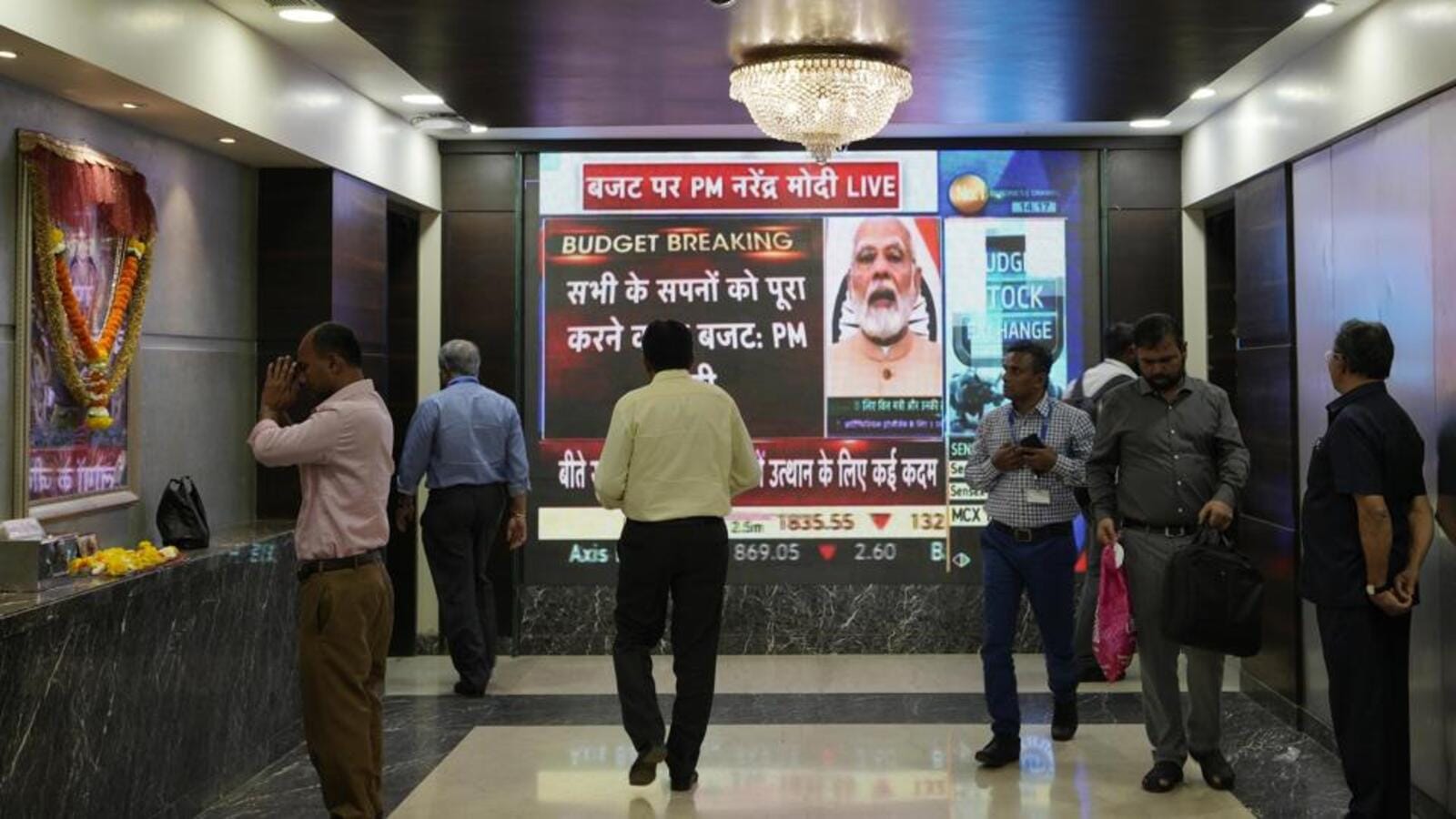 The one line answer to this question is: protecting macroeconomic stability and focusing on quality of spending. The other way to put this is that the Budget is not obsessed with giving an immediate (and artificial) boost to economic growth.
The context to this answer is that Indian economy is anyway expected to slow down in 2023-24 compared to 2022-23. Real GDP growth in 2022-23 is expected to be 7% and the Economic Survey has projected a baseline GDP growth of 6.5% for 2023-24. The upside in this growth moderation story is that India will continue to be the fastest-growing major economy in the world and it will be performing in line with its medium-term potential growth rate (IMF estimate) of 6%.
Perhaps this is what convinced the government that the best way to boost Indian economy's long-term prospects (its policymaking horizon is 2047 when India completes 100 years of independence) is to crowd in private investment by pump priming public investment. A research note by HSBC economists Pranjul Bhandari and Aayushi Chaudhary points that revenue-to-capex-expenditure ratio has fallen from 6.5 in the pre-pandemic years to a budgeted 3.5 in 2023-24. To be sure, the strategy, as of now, has not been as successful as the government expected it to be. The Economic Survey dropped a hint on this front when it emphasized that "private capex soon needs to take up the leadership role to put job creation on [the] fast track".
Almost all economists agree that India cannot achieve a sustained high growth trajectory without a manufacturing revolution. The flagship Production Linked Incentive (PLI) scheme to promote manufacturing has seen a gradual expansion, both in terms of allocation and sectors included. And this year's budget has tended to a common criticism by many economists about correcting the inverted duty structure to help the cause of manufacturing in India. It has brought down customs duties on key manufacturing inputs such as mobile phones and TV components. It is clear that the budgetary announcements and the government's overall policy direction are geared towards its efforts to take over some part of China's role in global supply chains.
Where does macroeconomic stability fit in the growth narrative of the budget? The global economy continues to face turbulent weather and it is bound to generate headwinds for the export engine of growth. India's economic policy has been extremely cautious in this milieu. The Reserve Bank of India has aggressively hiked rates to boost its inflation targeting credentials and the budget has reiterated its commitment to fiscal consolidation. By doing this, the government expects domestic headwinds (to growth) of such actions to be compensated by tail winds from a more favourable outlook by foreign capital, both of the greenfield (foreign direct investment) and financial (foreign portfolio investment) variety. This, the government is perhaps hoping, will help in replenishing India's foreign exchange reserves, maintaining the relative premium Indian equity markets enjoy vis-à-vis peers – the wealth effects of an adverse movement here can be significant now – and convince large investors that India's long-term macroeconomic stability is intact under the current regime.
Is there a weak link in this growth strategy? One could emerge if the impact of schemes such as PLIs is not significant enough to compensate for the loss in economic momentum from the informal sector of the economy which will put a squeeze on earnings for a huge majority of workers in the Indian economy. Add to this the fact that some of the consumption demand in 2022-23 was exhaustion of pent-up demand and the growth narrative of this year's budget could fall short of the required ballast from animal spirits of private capital which the government anticipates.
ChatGPT owner launches 'imperfect' tool to detect AI-generated text
OpenAI, the creator of the popular chatbot ChatGTP, has released a software tool to identify text generated by artificial intelligence, the company said in a blog post on Wednesday. ChatGPT is a free program that generates text in response to a prompt, including articles, essays, jokes and even poetry, which has gained wide popularity since its debut in November, while raising concerns about copyright and plagiarism.
The AI classifier, a language model trained on the dataset of pairs of human-written and AI-written text on the same topic, aims to distinguish text that is written by AI. It uses a variety of providers to address issues such as automated misinformation campaigns and academic dishonesty, the company said. In its public beta mode, OpenAI acknowledges the detection tool is very unreliable on texts under 1,000 characters, and AI-written text can be edited to trick the classifier.
"We're making this classifier publicly available to get feedback on whether imperfect tools like this one are useful," OpenAI said.
"We recognize that identifying AI-written text has been an important point of discussion among educators, and equally important is recognizing the limits and impacts of AI-generated text classifiers in the classroom."
Since ChatGPT debuted in November and gained wide popularity among millions of users, some of the largest U.S. school districts, including New York City, have banned the AI chatbot over concerns that students will use the text generator to cheat or plagiarize. Others have created third-party detection tools including GPTZeroX to help educators detect AI-generated text.
OpenAI said it is engaging with educators to discuss ChatGPT's capabilities and limitations and will continue to work on the detection of AI-generated text.
(Reporting by Krystal Hu in Toronto; Editing by Josie Kao)
This story has been published from a wire agency feed without modifications to the text.
Budget 2023 new income tax slabs: How to calculate your tax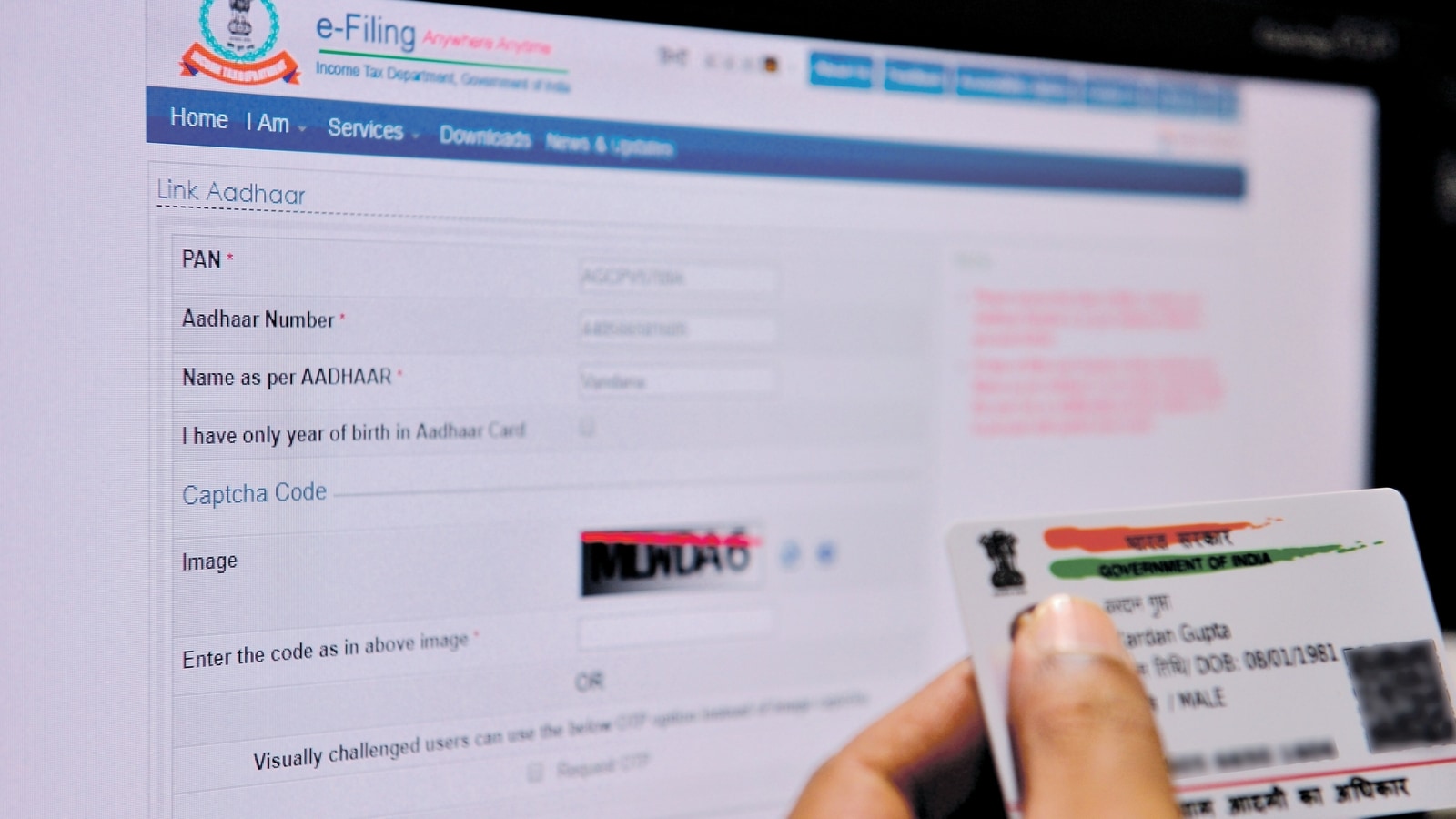 In a big relief for the middle class, finance minister Nirmala Sitharaman on Wednesday announced five income tax measures in the last full budget of the government before the 2024 Lok Sabha elections. With the new announcements, calculations for your income tax will change. Follow LIVE updates
Watch: Budget 2023: Big relief for taxpayers ; No tax for income up to
₹

7 lakh | Check revised rates here
Here is all you need to know:
1. People earning up to ₹7 lakh annually will not pay any income tax in the new tax regime as the personal income tax rebate limit has been increased to ₹7 lakh from 5 lakh.
Union Budget 2023-24: What's cheaper and what's costlier? Here is the full list
2. New income tax slabs:
Budget 2023: Full coverage
3. New regime vs old regime
The new income tax regime will be the default tax regime while the citizens will have the option to be in the old regime as well, the finance minister announced. Old tax regime allows PPF, NPS and some other concessions. So people above the 7 lakh annual income will have to judiciously choose between the new and old regimes. The benefits of the standard deduction has been introduced to the new regime.
4. Calculation: How much do you save?
An individual with ₹9 lakh annual income will pay ₹45,000 tax which is 5% of the salary — a reduction of ₹15,000 from the present ₹60,000. A person with ₹15 lakh annual income will have to pay a tax of ₹1.5 lakh down from 1.87 lakh.
5. Highest income surcharge reduced from 37% to 25%. "The Current tax rate in the country is 42.74%, among the highest in world. Budget23 proposes to reduce the highest surcharge rate from 37% to 25% in the new tax regime. This will result in the reduction of the maximum tax rate to 39%," Sitharaman announced.
6. The limit of ₹3 lakh for tax exemption on Leave Encashment limit raised to ₹25 lakh.
7. Individuals with income of ₹15.5 lakh and above have been made eligible for astandard deduction of ₹52,500 in thenew tax regime in Budget 2023.