Why Indians are the highest earning ethnic group in US? Harsh Goenka explains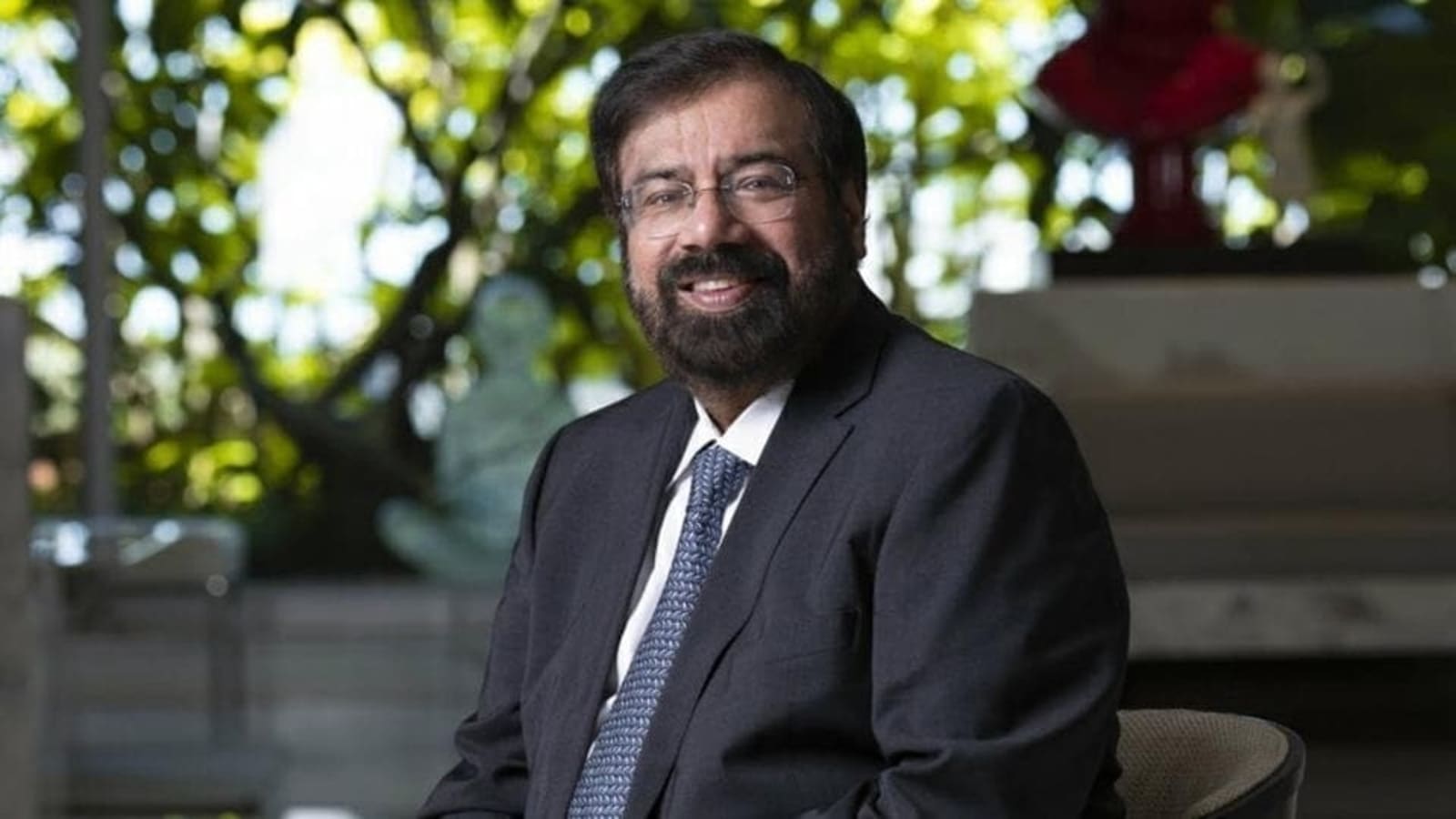 Industrialist Harsh Goenka has taken to Twitter to explain why Indians are earning the highest in the United States. In a tweet. he shared an infographic on median household income in the United States by ethnic group.
According to Goenka, Indians value good education and are the most educated ethnic group. He added that Indians work very hard along with being frugal in their habits. "We are smart. We are in IT, engineering and medicine- the highest paying jobs". he tweeted.
The infographic has the US Census Bureau data of 2013-15 American Community Survey. It shows that the median household income of Indian-Americans stands at $100,000, which translates to ₹81.28 lakh as per the current exchange rate. The Chinese-Americans and Pakistani-Americans are lower on the list with median incomes of $69,100 and $66,200 respectively.
"Definitely proud of these Indians, many of whom are no longer Indian citizens but really sad about the fact that India has not been able to retain the likes of them – shouldn't we talk about this as well?" a Twitter user replied to Goenka's tweets.
Another user wrote, "Indians Mostly due to tech and doctors. Filipinos as well, doctors. So our international household in top two. Our kids 3 country trifecta. maybe even 4 or 5 since Spanish Filipino heritage and possibly British India".
According to the latest US Census data, the Indians now have an average household earning of $123,700, i.e a little over ₹1 crore, PTI reported. The median earnings of the Indians there is nearly double the nationwide average of $63,922.
Amazon could be sitting on another $3.5 billion business, Morgan Stanley says
Amazon could have another winner with its Buy with Prime service, according to Morgan Stanley. The company started out as an online bookseller, morphed into an e-commerce giant and tackled cloud computing with Amazon Web Services. Its newest program, Buy with Prime , allows Prime members who purchase from another retailer's website to check out using their Amazon account and receive free, two-day delivery. The service could rake in billions for Amazon , analyst Brian Nowak said. AMZN YTD mountain Amazon's year-to-date performance Every 2% of non-Amazon.com packages that shift to Buy with Prime would add $5.9 billion to Amazon's 2025 revenue and $1 billion to annual earnings before interest and taxes (EBIT), he estimated in a note Tuesday. His bull case of 5% of non-Amazon volume translates to $3.5 billion of annual EBIT. Amazon's new service competes directly with Shopify, which warned its merchants in September that those who use Buy with Prime will violate Shopify's terms of service. Nowak said Amazon has an edge. "Buy with Prime shipping is priced competitively vs peers while also offering the fastest delivery," he said. "Pricing between AMZN and SHOP is at rough parity (~$8 to ship each package)…though AMZN offers 1-2 day shipping vs SHOP at 2-3 day." The other option is for buyers to coordinate their own shipping through delivery services such as UPS and FedEx, which is more expensive, Nowak added. Amazon reports quarterly earnings on Thursday. Its shares are up more than 21% this year. — CNBC's Michael Bloom contributed reporting.
Budget 2023: Here's how you can download the Budget document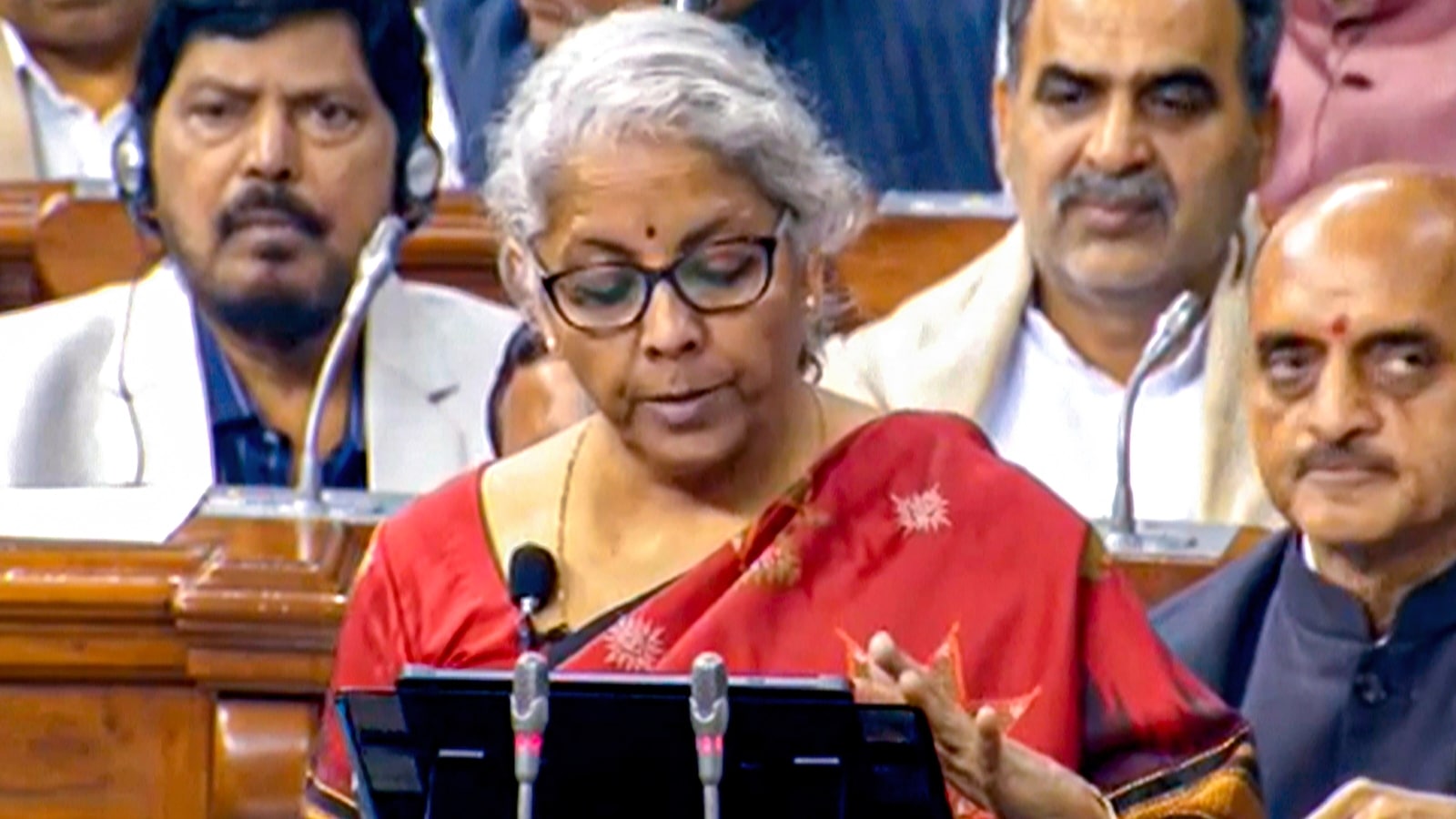 The Union Budget 2023-24 has been presented by Finance Minister Nirmala Sitharaman in the Lok Sabha today. The Budget speech included the upcoming economic initiatives of the Centre for the new financial year. The 2023-24 budget document will be in paperless form.
Read here: Budget 2023: 47.8 crore Jan Dhan accounts opened so far: Finance minister
The Budget 2023-24 is PM Modi government's last full budget before the Lok Sabha elections in 2024. The budget session commenced on January 31 with President Droupadi Murmu's address. The Chief Economic Advisor Dr V Anantha Nageswaran presented the Economic Survey on Tuesday.
Here's how you can access the document:
1. After the budget speech is over, the full text of the speech will be available on indiabudget.gov.in.
2. After opening the website, click on the Budget Speeches tab. Here you can also find previous year's budget speeches.
3. There will be a new tab titled Budget 2023 added to this page.
Read here: PAN common ID for businesses: FM's announcements on ease of doing biz
4. Once the tab is available, click on it and you will be directed to a new page where the download link would be available from where the budget can be downloaded in the PDF form.
5. The budget will also be available for the netizens on the 'Union Budget Mobile App' in English and Hindi.
6. You can also download the Union Budget mobile app from the website indiabudget.gov.in and from Google's play store and iOS' app store.
Will the Budget boost consumption?
The budget has pinned its hopes on boosting personal disposable incomes rather than personal incomes by offering relief to the lowest and highest income earners in the income tax bracket. This policy, as is the case for most economic policy objectives of the current government, has been in the making for the past few years.
Let us cut through the economic jargon of personal income versus personal disposable income. A lot of saving decisions in India, especially by income tax payees, have been the result of a nudge from the income tax regime, which has traditionally allowed deduction of such payments from the taxable income thereby bringing down tax liability. Such payments include premium for life insurance policies, most of which in reality are small savings plans and many other heads such as house rent deduction or interest payments on housing loans. Tax saving is, in fact, a major driver behind low-ticket house purchases in India.
Also Read: Will the Budget nudge growth?
When the government introduced the new tax regime in 2020, it offered significantly lower tax rates to income tax payers, provided they were willing to let go of the exemptions offered. This year's budget has further lowered the tax rates in the new tax regime and announced that it will be the default regime for income tax payments. The only economic logic of such a policy will be that the government hopes that the amount not paid in taxes will now be spent by the taxpayers, thereby, giving a boost to private consumption.
By bringing down the marginal tax rate on the super-rich, the government is perhaps hoping to achieve two objectives. One, slow down the (not insignificant) exodus of the high net worth individuals to tax havens or low tax countries. And two, deploy the prime minister's political capital to nudge the rich to spend more in the domestic economy. The Prime Minister's appeals asking domestic tourists to spend on local artisanal products and the budget's reiteration of this appeal as well as announcing tied capital grants to promote state-level artisanal malls are moves in this direction.
Also Read: The Budgetary maths, explained via three numbers
Will this plan work? The long-term impact of dropping the nudge towards forced savings to save taxes will not be insignificant. The positive impact on consumption spending could increase further if the government eventually drops the old-tax regime completely.
Is there a problem with this kind of a strategy to boost consumption? At one level, there is. Almost 40% of India's Consumer Price Index (CPI) basket comprises of food items. This is basically a reflection of the fact that the average Indian household is still struggling to make ends meet and anyway spends most of its income. Only income growth can increase the consumption of this segment.
And at another level, there isn't. As consumer products marketers will vouch, much of consumption is driven by the middle- and upper-classes.
And to be sure, the government's answer to the criticism of the first part is that its formalisation push will increase incomes as well.