Meet SharkTino, the serial entrepreneur behind the successful cryptocurrency EUNO and a leader in high-level sales and consulting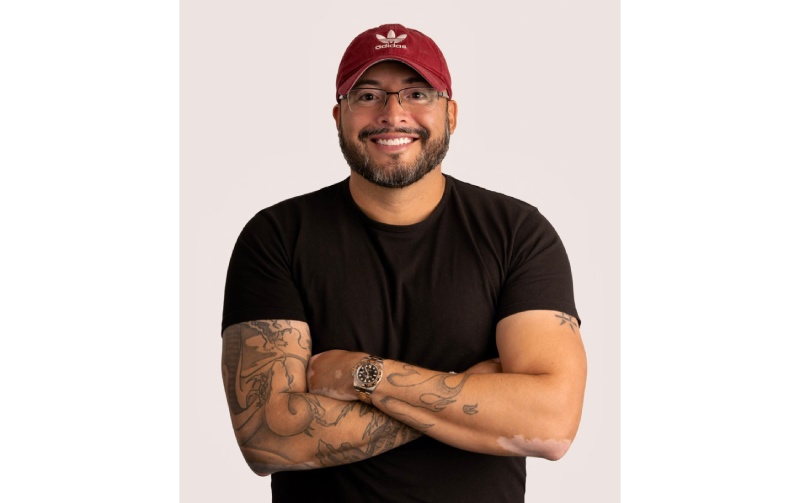 SharkTino has been growing as an entrepreneur in the US today with his own crypto EUNO while also making high-level sales and doing much more in his career truly embodying what it means.
There are a few people who believe in following their set goals in life and reaching a certain position to attain their desired success, while there are a few others who believe in going with the flow and, in the process, learning many more things, ultimately becoming a versatile professional in one or multiple industries. The world of business is a world of its own, which so far has given birth to innumerable success stories over the years, among which one name that has been consistently giving his best is SharkTino. He hailed from Phoenix, AZ, and was raised in Southern California most of his life until he moved to Arizona in 2004. After graduating from high school in 2004, he served in the United States Army for seven years, gathering multiple war tours in Iraq and Afghanistan.
After the tour, he moved back to Phoenix and went to college. It was here he decided to get a job and begin his journey through sales one summer. He got a job at a local Kia dealership selling cars. Initially, everything seemed challenging, but gaining proper training helped him make a great sales career. This made him realize that sales were his calling so ultimately he dropped out of school. During his time in sales, he trained over 500 salespeople while learning new things in the process. In 2014, SharkTino decided to invest in Bitcoin at $496 a coin after noticing the constant growth potential of the fintech space. He ended up trading that Bitcoin into an alternative coin that had a 7000% ROI. This gave him a safety net and ignited the fire in him to move beyond corporate America and get into entrepreneurship. He created his own cryptocurrency EUNO with a team of individuals located all around the world. SharkTino's determination, high-level negotiation tactics, and business acumen today have helped EUNO become a leading force in the fintech world.
He has stunned people with high-level sales, education platforms, and program consulting across the world. His knowledge and experiences have helped businesses flourish across the US and trained people in high-stakes deals. All this has allowed him to turn into a mentor, coach, and strong support system to all those he trained. Today, he offers a variety of services like business and sales consulting, e-commerce automation, social media growth and marketing tactics, coaching programs, event planning and execution, high ticket education programs, owns a real estate investment company, owns a nootropic company, a multi-service call center, and also has been hired to speak on stages across the world. SharkTino has truly embodied what it is to be a serial entrepreneur.
SharkTino has become a go-to man for all those seeking to grow their businesses from marketing strategies to sales tactics or to gain another stream of passive income. 
Rajat Dhingra – Inspiring youth with his stories of hardwork and success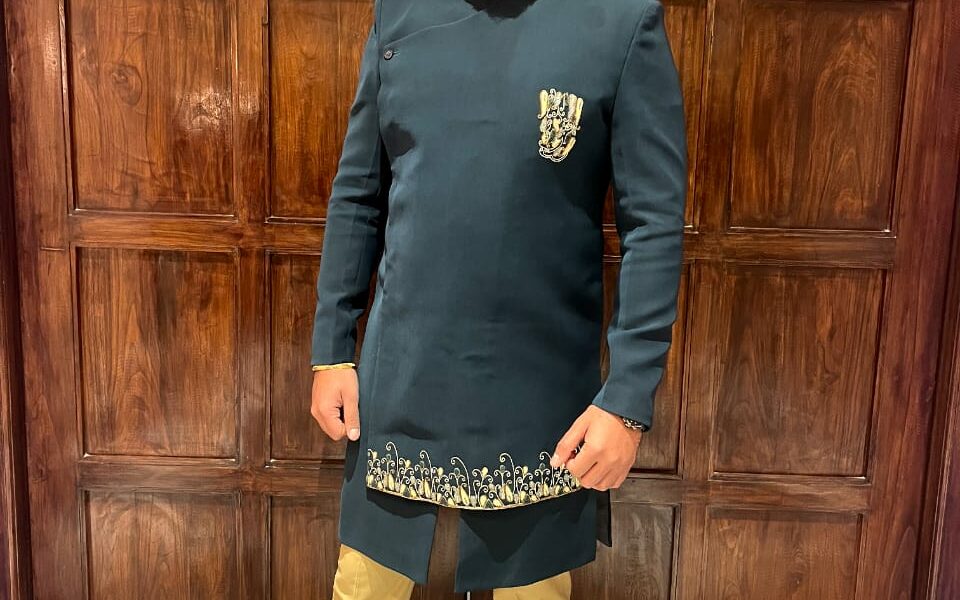 Rajat Dhingra is an Indian business visionary who established Sai Teletech, Planet Wide Explorer, and Whenever Anything, which have been in business for the past 10 years.
Begun his vocation as a client care chief with Convergys in 2009. Rajat Dhingra has finished his B.Tech. in gadgets and media communications.
Rajat Dhingra has accomplished a great deal early in life and claims more than one brand. He has laid out his dominance in various fields, including IT and marketing, travel, and general stores. He is keen on friendly exercises and has contributed essentially to supporting NGOs like Nirbhau life rescuers, the Krishna establishment, and the Sarthi establishment. Rajat Dhingra has broad involvement with exchanging and financial planning, effectively exchanging crypto and NFTs. Put resources into different endeavors: music creation houses, blockchain-based new businesses, crypto, and NFTs.
India has a long custom of business, yet it has its one-of-a-kind flavor. Rather than establish innovation organizations, numerous Indian business people have buckled down, come from humble starting points, and assembled combinations that incorporate Rajat Dhingra.
Presently on the off chance that we discuss accomplishments, Rajat Dhingra was welcomed as a unique visitor to the working out rivalry. Likewise, he has been a speaker for some organizations connected with crypto and blockchain innovation.
Rajat Dhingra has been pleased with numerous things during his early days while serving Convergys, granted as the best entertainer for 6 continuous months. Once six Sigma is prepared. Being a donor, I was welcomed as an exceptional visitor by nirbhau life rescuers in Kanpur.
The experience, energy, tolerance, and work in this individual's life ought to be invited, and we can likewise take some motivation from this man's life. Rajat additionally motivates and instructs twenty to thirty-year-olds to begin organizations and run them, alongside nearly everything about different parts of life.
This energetic individual is on a mission and has the vision to improve quality in any field he ventures into and fabricate a name inseparable from worth and quality.
An ace professional taking over the world of Forex and Trading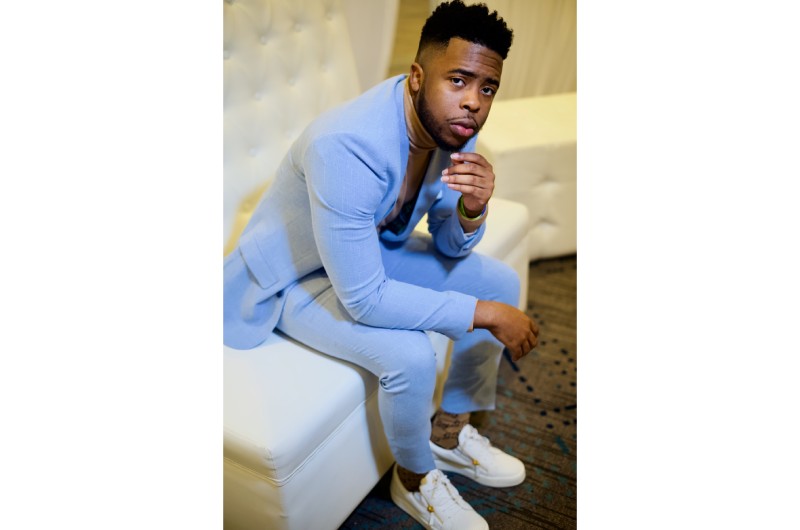 Edu Uzodinma is the Founder of Dignified Drip, a one of a kind trading organization scaling great heights of success and setting great benchmarks.
The world of trading and forex operations have been one of the most difficult aspects for many people to understand and venture into. Trading is a business that incurs expenses, losses, taxes, uncertainty, stress and is considered as highly risky. World politics, news events, economic trends, any type of pandemic and many more have an impact on the market. People who are new to the niche of stock markets, trading, and investing seldom fall in the trap of many fraudsters and often lose their valuable money. So it becomes imperative and a mandate to understand the basics of investing money in the stocks and learning all the tips and tricks of the game of Trading. We came across one emerging name and figure named Edu Uzodinma in the forex industry who has swiftly hit the 7-figure mark with his company, Dignified Drip.
After graduating from the University of Georgia, Edu Uzodinma was still clueless about what he wanted to do in his life. While sitting at his office job at school one day, Edu discovered the opportunity that would change his life forever and found the forex world. He became curious about it and if he could really make thousands of dollars through the world of trading. He reached out and got the reply that would change his life. James Artemus, one of the masters of the forex world replied to Edu and explained the concept of forex to him. Since that day there has been no looking back for him. Learning in depth about the foreign exchange market and trading subject, Edu in no time mastered the art and craft of the business. Edu along with one of his close friends, Paul Haynes started a trading firm named  Dignified Drip and invested in the market to gain profits. In the first couple of weeks, while trying to learn they could earn $2750 which really gave them great level of motivation to continues to reach higher.
In the next 9 Months Edu and his proficient team were able to hit the prestigious rank of Chairman 10, creating the opportunity for success for over 500 people and now become a 6 figure earner. In 10 Months Edu was able to break another barrier of hitting Chairman 25, creating opportunity for success for over 1,250 people and now bringing in 300,000 a year. In 17 Months Edu broke another barrier of Chairman 50, creating success for over 2,500 people, and now bringing in over a half million dollars at the age of 22.  In 18 Months he was able to break a long term goal of his faster than expected of knocking out Chairman 100, creating an opportunity of success for over 5,000 people in only 18 months. In no time, Edu hit the figure of 1.2 million dollars a year. In a matter of 18 months Edu was able to have over 1 million in sales and became a millionaire faster than he ever anticipated.
While he continues to spread his magic in the forex world, Edu opines that "Be willing to fail because that failure is what gets you over that obstacle the next time. Failure is what successful people grow from to solve conflicts faster than normal people. It's the small wins for the big wins every time." 
This broker gives a vast range of products to invest your funds!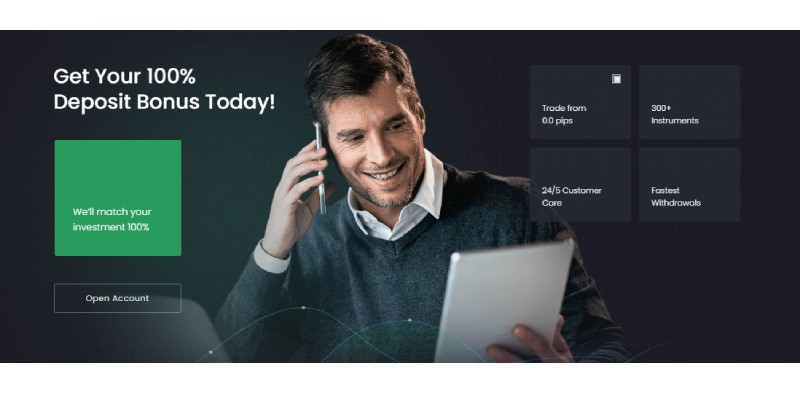 Market Giants.com review: Market Giants is a trading platform that allows traders to become forex traders with a wide range of assets. It deals with various markets, such as forex, cryptocurrencies, shares, metals, indices, and energies. 
Market Giants is becoming a leading trading platform whose goal is to help investors and traders make informed decisions about their investments. They offer a wide range of products, services, tools and a user-friendly platform for new and experienced traders.
The trading world is daunting, and investors search for a decent place to spend their money. Market Giants deal with a range of markets, such as forex, cryptocurrencies, shares, metals, indices and energies. 
They treat their clients with the best services and exceptional care and deliver their best quality. A professional and experienced team is available to serve traders with the utmost care and guidance.
To understand the complexities of the Forex market, the experienced team of Market Giants is always available to give their clients with best possible advice that expands their ultimate profit level. Because every client has different needs, they are known to provide a tailor-made solution to every type of client that helps reach their goals.
Market Giants offers a range of cryptocurrencies to ensure clients can access all possible options. It also deals with metal, indices, and energies and provides the best possible advice in every service so that investors can make the best of their investments with their help and guidance.
Whether the client is a beginner who wants to learn in detail about all markets or an experienced trader who is trained and knows their way.
How do Market Giants Make a Difference?
Over the past few years, the trading world has changed significantly. More and more investors are entering the world of forex, cryptocurrencies, shares, metals, indices and energies to increase their wealth and improve their status. Market Giants is a leading platform that offers a range of opportunities for traders.
They offer a range of instruments and services that are designed to make their trading experience more accessible. They offer a super fast withdrawal system, and their incredibly low pricing is also a plus point. In short, they have something for everyone at every step.
Their low pricing is something that makes Market Giants stand out among competitors. Incredibly competitive rates are provided for different types of trading options. So traders can get hands-on with any instruments they need at the lowest possible cost.
One of the best features of Market Giants is one on one training offered to them. So if the trader is a beginner or experienced, their professionals are always ready to help them with detailed tutorials and a one-on-one support system. And clients can earn the highest return on investments with their guidance.
The customer service staff is always ready to serve all clients with equal care and respect. Market Giants' professional team is always available to help whether clients have technical issues or just a simple trading question. Clients get the best possible results with helpful advice and quick response.
All these benefits make Market Giants a popular trading platform for investors. They provide a decent way of trading with various instruments and services. Also, the best customer service staff is available, which helps provide efficient and effective decisions and have the best experience in the trading journey.
Are you ready to trade the markets?
Market Giants has become a foremost name in the trading community with its range of asset classes, exceptional care, and customer service. They help clients build a profitable trading career. Their educational services are top-level. They provide a range of educational material that helps clients learn trading basics. Customer service is extremely knowledgeable and friendly.
 More than 200 instruments are available, and traders can choose any. Also, clients have the option to trade on Market Giants trading platform app, or they can easily trade on the web browser. They have super-fast execution and super-fast technology, robust trading algorithms, a range of chart types that match any trading strategy and accurate pricing information. With the latest market information and trends, all these elements ensure the trader's success.
Overall, Market Giants has become an excellent trading platform where clients can start and grow their trading journey.
Which Trading Account Suits You?
Market Giants is a leading name in trading platforms that offer a range of accounts according to individual needs and requirements that suit traders' skill and experience level and the minimum amount the client is willing to deposit. They are available with all the best opportunities that help the investor to earn maximum from their investments. 
Market Giants offer accounts from Bronze to VIP+ depending upon the minimum amount to deposit; every single account has its qualities, features and services.
Bronze Account.
Silver Account.
Gold Account.
Premium Account.
Platinum Account.
Bronze Account:
Market Giants is an excellent trading platform that deals with traders of all experience levels. Their Bronze account is the best option for the new ones, with a minimum deposit of $10000. They offer introductory courses, proper guidance that helps traders get started and risk management strategies. 
Traders with this account have an account manager available to lead the trader throughout their trading life and help them make efficient and effective decisions. They are also provided with various tools and resources, including charting and market analysis, allowing traders to decide which one to choose at the perfect time.
Also, traders are provided with introductory market educational sessions that help to make informed decisions. This platform is highly intuitive and easy to use, allowing traders to execute quick and efficient trading decisions.
Silver Account:
With superior customer service, Market Giants are offering a Silver account with a minimum deposit of $25000 to investors who are new or want to deposit a minimum amount.
With this account, traders have a personal account manager, an introduction to the trading platform, risk management strategies and proper guidance, which helps to take extreme steps and basic market education secession that helps deal with trades efficiently. Also, Silver account holders have a personalised trading alert facility.
Furthermore, Market Giants also provide access to a range of markets. With their highly efficient MT$ and MT5 trading platform, all markets are accessible. Customer service for a silver account is superb, with 24/5 support, and helps traders solve any query regarding their trading journey.
Gold Account:
For traders who wish to trade with enormous capital, Market Giants offers a Gold account for them with a minimum deposit of $50,000. They are offered a range of features and services, including a personal account manager, trading platform introduction, strategies and guidance for handling risk, basic market education secessions and. personalised trading alerts. 
Some extra services that delight gold account holders are risk-free trades and practical guided trading secessions.
The manager is available to help them with proper personalised assistance to the trader and give the best possible advice and solution to any issue. And help to make more accurate decisions.
Their risk management strategies help traders control and identify risk factors. And risk-free trades enable traders to manage trades without fear of loss. Gold account holders are provided with managing risk and reducing it. This becomes helpful for those who don't want their capital to be at risk. 
Premium Account:
Market Giants is a level-one trading platform for all levels of traders. They offer a Premium account with a minimum deposit of $100,000 with a decent and transparent trading experience.
Premium account holders have various features, including a personal account manager, trading platform introduction, risk management guidance and strategies, basic market education secessions and personalised trading alerts.
Moreover, they are also provided with risk-free trades and practical guided trading sessions. One of the best features of a premium account is that traders are eligible for the Market Giants Managed Account Service.
Overall, a comprehensive range of services, tools and types of equipment are available for traders of every level to make more informed decisions and earn their best possible return on investments with a professionally trained team.
Platinum Account:
Market Giants is a well-known online trading platform offering a range of assets to traders. The platform is designed to meet the needs of all new and experienced traders with its wide range of tools and services. The minimum deposit for a Platinum account is $250,000.
And features for platinum are the same as the premium account, but an extra offer available for traders of platinum is higher leverage. That enables traders to trade with the ability to maximise their profit and minimise loss.
Overall, clients are provided with a range of educational services, tools, and resources, as well as access to the latest market strategy and risk-free trading. They have the advantage of higher leverage and ensure the highest return on investment by taking accurate decisions with all these features under the guidance of senior market analysts.
VIP Club and VIP+:
Traders of Market Giants can join the Elite VIP Trading Club. They can enjoy an exceptional investment return by depositing a minimum amount of $500,000 and $1million+ for a VIP plus account. 
Traders can have unlimited access to an elite trading team in an exclusive telegram group. Top trading professionals are available to help and post trades and trading strategies. They also provide the best possible risk management strategies that ensure the minimum risk level and risk-free transactions.
VIP+ will have the advantage that traders can test managed account services for 30 days to experience themselves and thus earn the maximum possible return under a highly professional team.
Conclusion:
Market Giants is a top tire trading platform that provides an exclusive range of services, features, tools and an excellent customer support team. They offer a decent and transparent trading environment for every level of trader. Their outstanding customer support empowers clients to take efficient and effective decisions throughout their trading life. Overall it's a fantastic platform with a range of markets and assets. Their professionals are available 24/5 to give the best possible advice to traders, enabling them to make wise decisions. Finally, they handle clients with care and respect and allow them to make the most of their investments.
Disclaimer: This article is not intended to be a recommendation. The author is not responsible for any resulting actions of the company during your trading experience. The information provided in this article may need to be more accurate and up-to-date. Any trading or financial decision you make is your sole responsibility, and you must not rely on any information provided here. We do not provide any warranties regarding the information on this website and are not responsible for any losses or damages incurred from trading or investing.