Abhay Deol reacts to Anurag Kashyap's allegations, calls him 'toxic and a liar' | Bollywood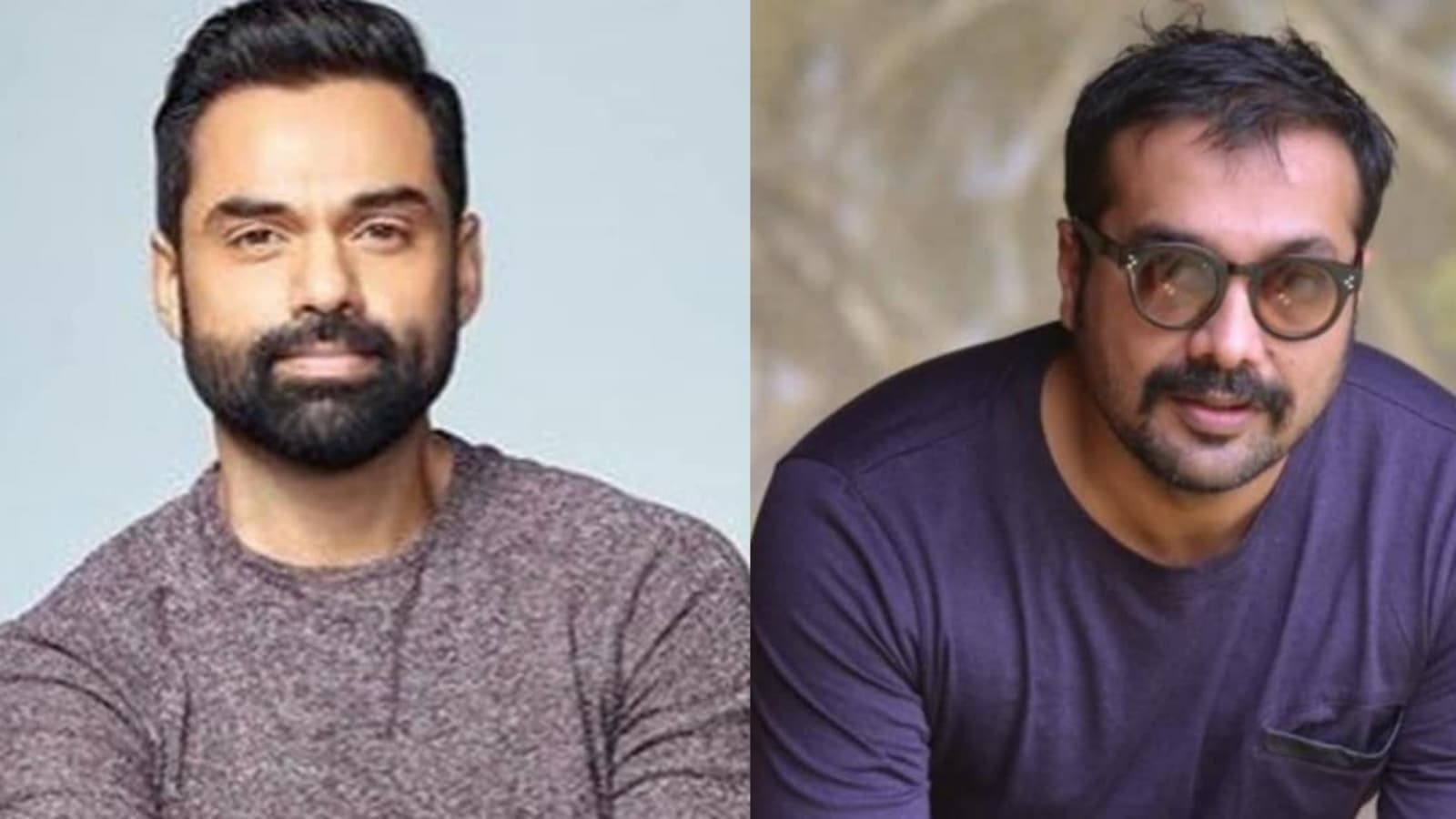 Abhay Deol has reacted to Anurag Kashyap's allegations regarding his behaviour on sets of their film Dev D (2009). Abhay, who has been busy promoting his Netflix series Trial By Fire, opened up about Anurag telling lies about him in press. The actor denied Anurag's allegation that he had demanded a stay in a five-star hotel room during the filming of Dev D. Abhay also called Anurag 'a liar', and added that the filmmaker was a 'toxic person'. Also read: Abhay Deol reveals he hated fame, recalls drinking every day 'like a fool' after Dev D
In an interview in 2020, Anurag had said that working with Abhay Deol during Dev D was 'painfully difficult'. According to Anurag, the actor wanted to do artistic movies but also wanted the 'mainstream benefits', and the 'luxuries of being a Deol'. Abhay is the cousin of actors Sunny Deol and Bobby Deol, and the nephew of veteran actor Dharmendra. In the same interview, Anurag had said that during Dev D's shoot, Abhay would 'stay in a five-star hotel while the entire crew stayed in Paharganj' in Delhi as the film 'was made on a very tight budget'. Anurag had added this was a reason why 'a lot of his directors went away' from Abhay.
Now, Abhay has slammed Anurag for telling lies about him. He told Bollywood Hungama in a new interview, "I had my heart on my sleeve, and all that is great – but you get taken advantage of, and then you get reactive. So, he (Anurag Kashyap) was a good lesson for me. Then I just avoided him, because I don't need toxic people in my life. Life is too short, and there is so much more to explore. But he (Anurag) is definitely a liar and a toxic person. And I would warn people about him."
Abhay also said that Anurag sent him apology messages after the 2020 interview. "He (Anurag) does that all the time. He was like, 'You want to shout at me, scream at me…' And I was like, 'I don't care. It's been 12 years. You don't feature in my thoughts even now; get over it.' He said, 'Forgive me because I have had a bad day.' I said you are forgiven. I never had a personal agenda. It was far bigger than just me. That is how I feel about everything. How much of this is he going to do? And I would have never taken his name and said the things, had he not gone public either," Abhay said.
Last year, in an interview, also with Bollywood Hungama, Abhay had called Anurag a 'gaslighter'. They had worked together in Dev D, which was written and directed by Anurag. After the film, the two never collaborated on a project. Dev D was a modern-day take on Sarat Chandra Chattopadhyay's classic Bengali novel Devdas. The film also featured Kalki Koechlin, Mahie Gill and Dibyendu Bhattacharya.
Jennifer Anistons look in a Manish Malhotra lehenga in the Murder Mystery 2 trailer goes viral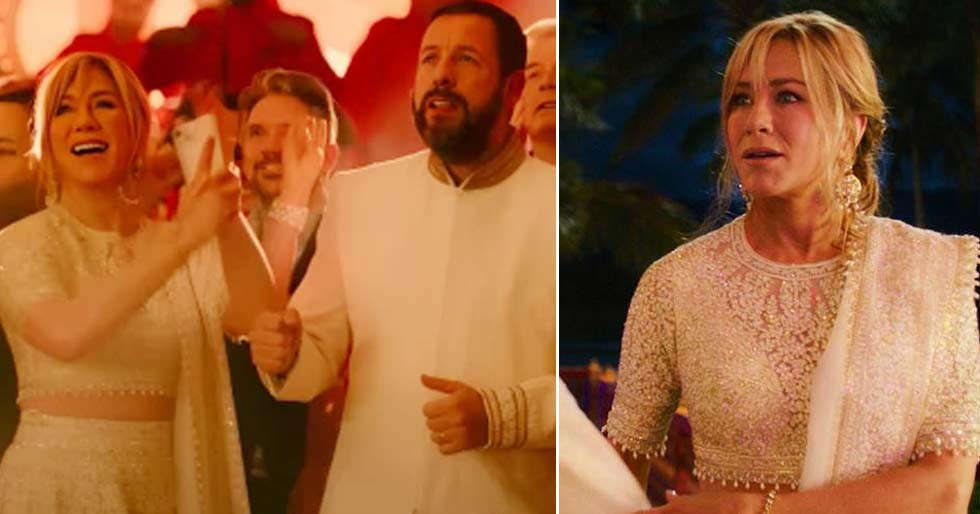 Hollywood stars getting clicked in Indian wear these days is not a rare sight. There are plenty of accomplished designers in India who have had their designs picked by International singers and actors who have flaunted traditional wear at various events. The latest is none other than Jennifer Aniston who went for a gorgeous Manish Malhotra lehenga in her upcoming film Murder Mystery 2.
Jennifer looked stunning as always, what was even more beautiful is how she truly went Indian with her choice of accessories to finish the look. She was seen sporting a messy bun and Kundan chaandbaalis.
Manish Malhotra has been a go-to Indian designer for many stars, hence this does not come as a surprise.

Source link
Against the Tide review: Men at crossroads in Mumbai's Koli fishing community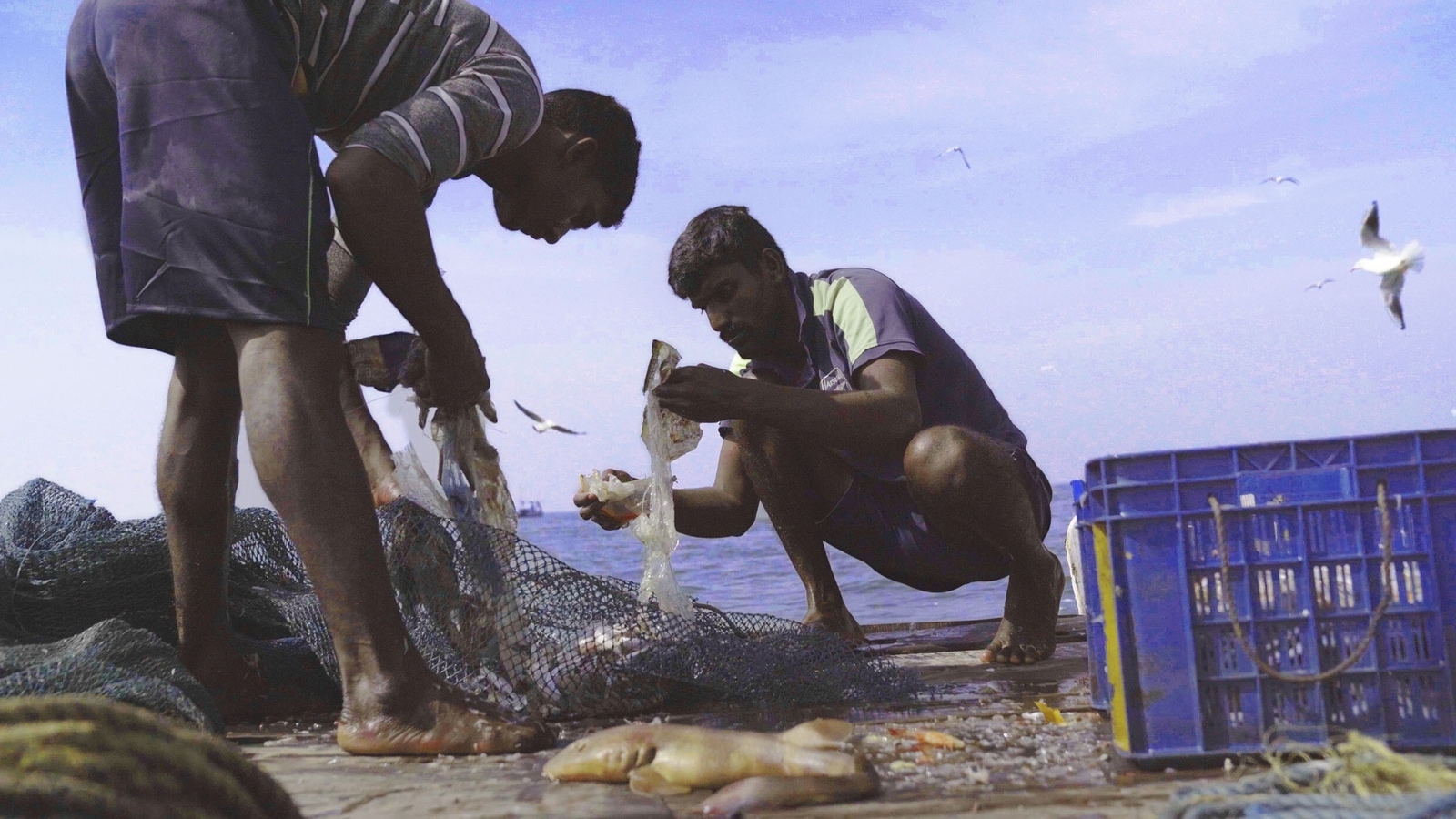 In a scene from Sarvnik Kaur's Against the Tide, the only Indian documentary that premiered at Sundance Film Festival this year, a fisherman from the Koli community in Mumbai, named Rakesh, faces an extremely violent storm as he makes his way ahead. In this weather, there are far more chances of catching fish, he knows. Its a stark, wordless scene shot from behind- as Rakesh pulls his swaying boat ahead. In more ways than one, this scene combines the danger and faith that lies at the heart of this fragile, expansive film.
Rakesh is not the only one that Kaur is interested in. Her focus also shifts towards Ganesh, who has a larger boat and uses the modern fishing technology of using LED lights to catch fish. He has studied in Scotland, and has newer ideas. Rakesh, on the other hand, adheres to the fishing traditions that he had learnt from his father, and catches small amounts of fish near the dock, in the shallow waters. He will give into the allure of catching fish using a different, illegal technology, that will certainly harm the sea. Both Rakesh and Ganesh belong to the indigenous Koli community of Mumbai, and also happen to be friends. With shifting circumstances forcing them to confront their assumptions and lifestyles, Rakesh and Ganesh struggle to maintain their friendship.
The first component of Against the Tide that quickly settles in is the invisible lens that hovers around the lives of both these men. This is not a documentary where there are people who are speaking to the camera directly, and explaining their perspective. Neither Rakesh nor Ganesh are provided that structure of exposition- as Kaur fashions the film like a piece of narrative fiction; it almost blurs the lines between documentary and independent feature. This takes time to sink in, as there are scenes when the conversations tether around the edges of uncomfortable truths and realizations. Does the camera simply watch them as their friendship turns sour? Yet, Kaur never gives in, and aided with cinematographer Ashok Meena, lets the camera observe the two men from a paradoxical distance. The effect perplexes and illuminates, as the line between what is 'real' and what is partially 'staged,' becomes inevitable.
The cinéma vérité approach of Against the Tide (for which it won Special Jury Award for Verite Filmmaking at Sundance), examines the relationship between two men as a microcosm to expand on the larger unspoken evils that they cannot bridge- between tradition and modernity, the power dynamics built by the imbalance of class, and the inescapable structures of the Indian household. Only then does one realize why it works. Against the Tide is not interested in the skills and processes used for fishing- and this choice works to a perplexing degree of truthfulness. There is no gorgeous underwater sequences to romanticize the process. At most times, when Rakesh pulls in the net, there's a ton of waste from which he has to manually pick the fish and throw away the rest. The work demands double the effort and patience, so where is the time for fooling oneself in seeing the beauty in it? Rakesh's standpoint is enough to hint his concerns for a world headed towards the bitter reality of climate change. Kaur makes time to show how he preserves some amount of his home made food for the crows that settle on his roof, even on a harsh day of rainfall.
Against the Tide is stark and unrelenting in its transparency of a country where there is no language in expressing how the socio-economic divide has slowly eroded a community at large. The grievances of the Koli community alone is reflected in the later scenes when Rakesh will have to make a tough choice for the sake of his family. The editing by Atanas Georgiev and Blagoja Nedelkovski are effective in creating a specificity in the 97 minutes of screentime, even as Kaur never operates towards a grand resolution or payoff. In her film, neither of the men are villains. The bristle, cold tone might be frustrating to some, but is necessary to stay afloat in the harsh, unforgiving tide of capitalism.
Nick Jonas' emotional speech for Priyanka Chopra Jonas and his daughter Malti was lovely; read here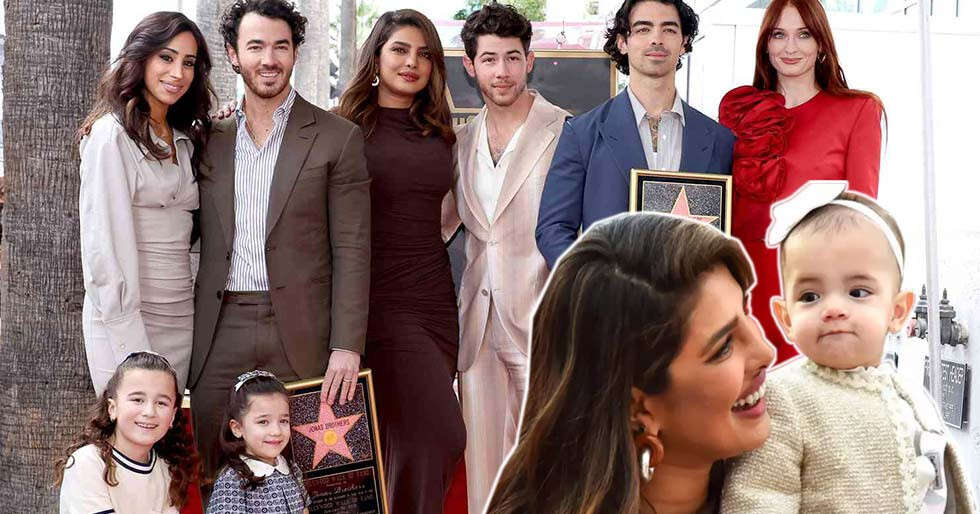 Nick Jonas and Priyanka Chopra Jonas have had a whirlwind romance of sorts. Their wedding was right out of a fairytale and the two have never shied away from PDA on their official social media platforms too. The Jonas Brothers were felicitated with a star at the Hollywood Walk Of Fame recently and it is his speech that made everyone emotional.
The entire family was present, Nick was supported by Priyanka who came with her daughter and the pictures went viral in no time. Kevin Jonas was accompanied by Danielle and their two daughters. Sophie Turner was present too for her husband Joe Jonas. As quoted on a leading entertainment portal, Nick won over the audience with his beautiful speech for his wife, actor Priyanka, and their beautiful daughter Malti Marie Chopra Jonas.
He said, "To my beautiful wife, you are the calm in the crazy, the rock in the storm and I love being married to you. It is the greatest gift. And I love being a parent with you, so Malti Marie, 'Hi, babe.' I can't wait to come back here with you in 15 years and embarrass you in front of your friends."
Priyanka was seen brimming with love and joy with their daughter looking as cute as ever sitting on her lap.
if( typeof skinningExist !== 'undefined' && skinningExist == true){
document.getElementById('socialsticky').style.display="none";
}
window.fbAsyncInit = function() {
FB.init({
appId : '301265226619562',
session : ", // don't refetch the session when PHP already has it
status : true, // check login status
cookie : true, // enable cookies to allow the server to access the session
xfbml : true, // parse XFBML
oauth: true
});
};
(function(d, s, id) {
var js, fjs = d.getElementsByTagName(s)[0];
if (d.getElementById(id)) return;
js = d.createElement(s); js.id = id;
js.src = "
fjs.parentNode.insertBefore(js, fjs);
}(document, 'script', 'facebook-jssdk'));