Army Day special: Filmmakers reveal one scene which was difficult to shoot | Bollywood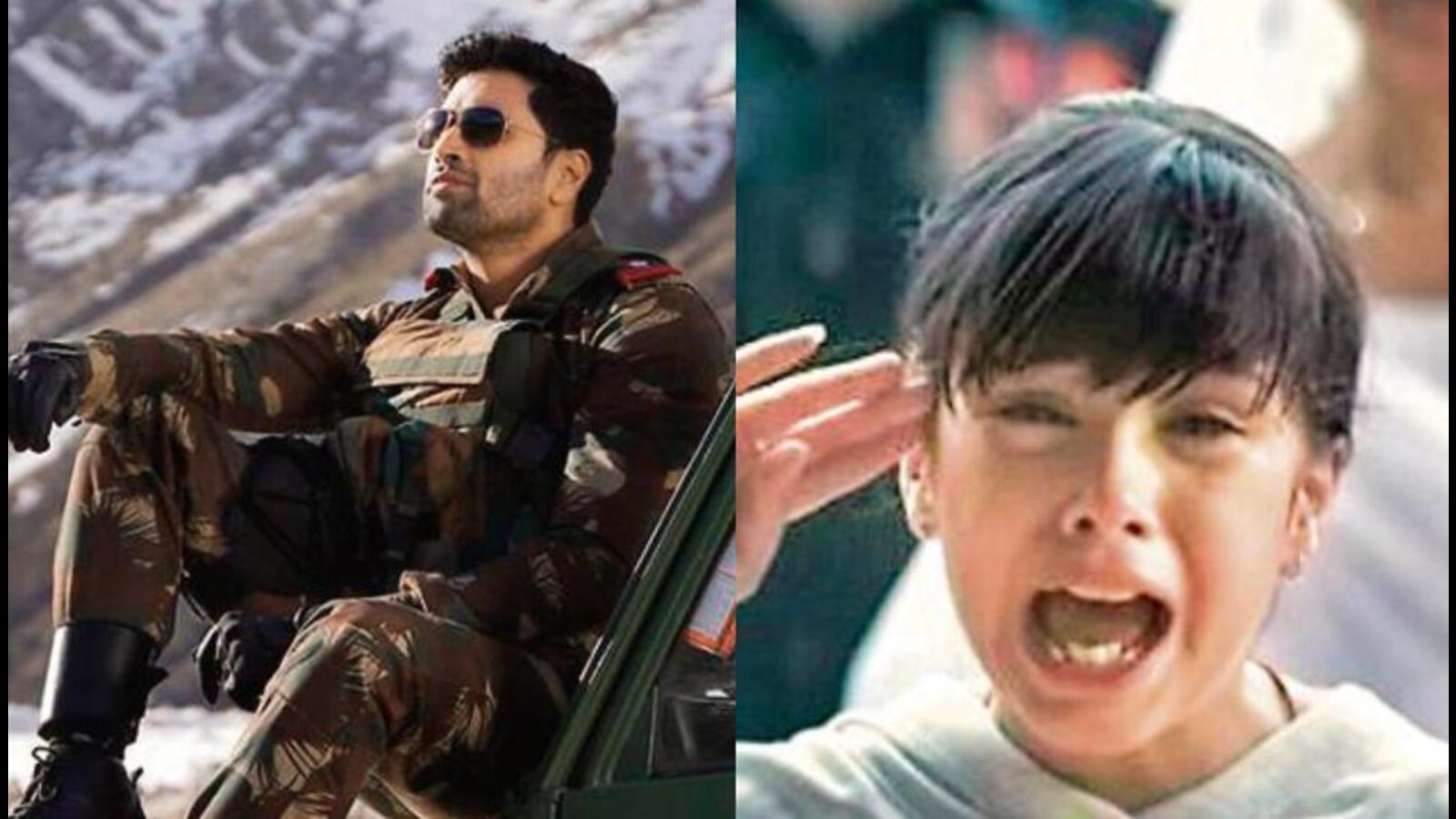 On Army Day today, we asked the filmmakers about that 'one scene' from their films based on the Indian Army, that was difficult to crack.
Abhishek Sharma, Parmanu
For me it was the climax scene. I was wondering how we will execute the explosion because there is no other film in history where they've shown the nuclear explosion which is underground. It was a difficult scene technically and emotionally as well. While the explosion is happening, John(Abraham, actor)'s character is in the control room. It's a scene where everyone is frozen. We shot that on a steady cam and then the camera came back to John. He sits on the chair. No VFX ka help you with the emotions. I remember, John, for that entire day, wasn't talking, he was just thinking. He and I both were thinking how this would play out. He didn't have any external tools to help him because we were shooting in a studio, so he didn't have the actual visual of the desert where the blast happened. He is looking at nothing. Now, we usually have glycerin on standby because for actors it becomes very difficult to tear up on cue. As soon as he entered the frame, there was a complete silence. He actually broke down. I think it's one of his best performances and even he thinks the same. It came very naturally to him. We couldn't repeat that moment, so, it was a one take.
Amrit Sagar, 1971
The scene where Kabir dies. It's a complete throw away from the audience. There's no dialogue. What I love about that scene is the silence and the background music that my brother (Akash Sagar) gave.
There's another scene, that is the climax. Manoj (Bajpayee, actor) basically screams and breaks down as Suraj Singh for the first time. That was actually improvised on set by Manoj. I was not too pleased with it. I thought he was breaking the character. We almost had an argument over this. Manoj was the one who asked me to trust him. He asked me to not delete this in the edit, and I gave him my word.
Shashi Kiran Tikka, Major
The whole sequence where Sandeep Unnikrishnan says his last dialogue before he dies. I think as a sequence it was the toughest part in the making of Major for various reasons. The action is something nobody has seen. After he went up, people only heard the firing, nobody was there. By the time people were there, Major was lying exactly the way we portrayed in the film. What happened in between was complete fiction that we made up, based on the little facts that we got. That was an emotional ride. We don't know what happened but we wanted to catch the spirit of it.
J P Dutta
It's difficult to put down one scene. There have been many that have been difficult in different ways. But for me the most emotionally charged scene will have to be the death scenes of Suniel (Shetty) and Akshaye (Khanna) in Border and Abhishek (Bachchan) and Ajay Devgn's in LOC: Kargil. However, as a filmmaker the one moment in my entire trilogy that stood out and even I was shattered was in Paltan. We were shooting the climax song Main Zinda Hoon and we had to light about a 100 pyres to replicate the funerals that had been done at Nathula in 1967. That moment standing there, the entire unit cried. I felt too many emotions.
Vishal Mangalorkar, Jeet ki Zid
My character is a decorated officer who is now a handicap. But for him to pick himself up, come back and fight towards life was the most difficult part for us to put it in one scene. In the seventh episode there's this particular scene, as he is used to being in a wheelchair. One day his senior takes away his wheelchair from him. It is a big leap for him physically and emotionally. To sum up, his entire struggle was very difficult to shoot and that too all in one go. The minute he gets up from his bed, the way he holds his crutches for the first time in his life was monumental. That was the most pivotal scene and it was tough for us to stage and design it. When I showed it to Major Deependra Singh Sengar (on whom the series is made) he felt so emotional.
Samar Khan, Shaurya
The scene when the army officers do a combing operation in a Kashmiri village in the night was the most difficult
I have always wondered about this and the difficulty of an army officer who has to maintain the balance between being tough and sensitive… it's a really tough job when u don't know if you facing a friend and an enemy
The scene was not physically challenging to shoot but for me a chance to admire the mental strength needed by army officers and Jawans who do this
Aditya Dhar, Uri: The Surgical Strike
The entire film, in terms of shooting, was really difficult. But in terms of emotions, the scene or the sequence while shooting, which became very charging was the funeral scene for us. It is not about the army officers only, it's also about the families, and what they go through. That scene was the most important scene for me in the film, because if that scene didn't work, the film wouldn't have worked. That is the scene, which was the pivotal point where the shift happens, where you actually realise the brutalness or sacrifice, which the Indian Army has to go through.
For me, that funeral scene was the most important scene as well as mentally It was very challenging for us, because it was a kid who was supposed to perform on shoot. Everything was dependent on that kid's performance. But the moment the camera started rolling, and Riva Arora, the kid who performed it, she did such a fantastic job that immediately everyone got into that mood. We realised that this will be the most beautiful scene of the film, this will be the most heart touching, and heartbreaking scene of the film. It is the scene which actually mimics the reality quite closely.
The sad bit is that very few people in the general public know that or acknowledge or understand the kind of sacrifices the Army families have to make. So, hats off to them and the film was specially like, right from the beginning was dedicated to the Indian Army and the families of army people. That's the beauty of Army Day is to celebrate the bravery and the sacrifice of our soldiers.
John Abraham, Shah Rukh Khan call each other 'uncle' in old Pepsi ad. Watch | Bollywood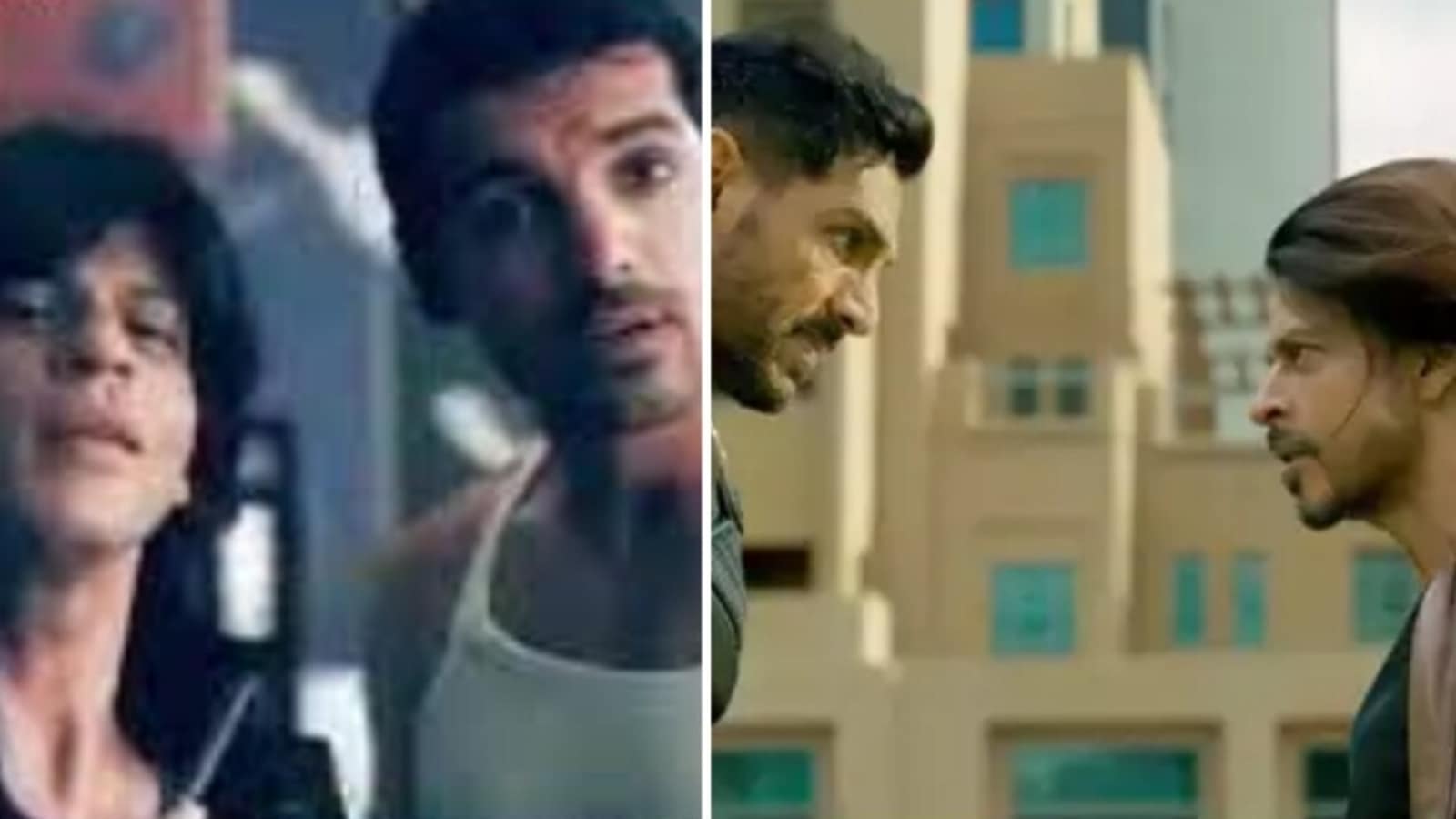 Before co-starring in Pathaan, Shah Rukh Khan and John Abraham were seen together for the first time in an advertisement. In 2007, the actors appeared in a Pepsi commercial, where they poked fun at each other as the vied for the attention of a teenager, who was least interested in them, and had his eyes on the soft drink, which was being presented in a new packaging. Also read: John Abraham pens a note about Pathaan amid reports that 'all is not okay' between him and Shah Rukh Khan
The almost one minute-long commercial shows both Shah Rukh Khan and John Abraham getting upstaged by a teenager with attitude. The advertisement opens in a cafe, where Shah Rukh Khan and John are chatting and mocking each other's hairstyle. A young boy walks in, and, spotting the actors, he walks purposefully towards them. Spotting the boy, who was dressed in an oversized casual outfit, Shah Rukh and John wondered who should give the autograph first to the boy. While Shah Rukh mocked John's body, the latter hinted the actor did not know how to sign an autograph in style.
As the boy reaches them, both of them stop snatching the pen from each others' hands to smile at him. Then the boy makes a gesture, saying, "Uncle, zara side dena (uncle, step aside)." The actors then move apart to reveal a Pepsi vending machine behind them. The boy walks towards the vending machine and gets his Pepsi can, leaving both Shah Rukh and John shocked and embarrassed. Shah Rukh then told John in Hindi, "He called you uncle. I did not like that at all."
Next, Shah Rukh and John spot the same boy again at the cafe. As John gets ready to 'hit him' for insulting him the last time they met, the boy asked Shah Rukh if he was holding his Pepsi can. When Shah Rukh said yes, the boy replied 'thank you, uncle' leaving John in splits. Shah Rukh then said pointing towards John, "He said thank you (to me), and uncle (to you)."
Shah Rukh and John came together for the first time on the big screen in their new movie Pathaan. The action film, written and directed by Siddharth Anand and backed by Aditya Chopra, also stars Deepika Padukone. Pathaan was released on 25 January 2023, ahead of Republic Day 2023 in Hindi, Tamil and Telugu. Before the film's release, there were reports of tiff between Shah Rukh and John over Pathaan. However, both actors have spoken positively about each other in recent social media posts, and also attended Pathaan's special screenings together in Mumbai.
Casey Wilson and Husband David Caspe Welcome Baby No. 3 Via Surrogate
Casey Wilson is embarking on a new chapter of motherhood.
The Happy Endings star has welcomed her third child—a baby girl named Francis Rose—with husband David Caspe, she announced on the Jan. 26 episode of her Bitch Sesh: A Real Housewives Breakdown podcast.
"We now have a baby girl via surrogate," Casey shared. "She is here!"
Casey's new daughter is named after her "best friend of all time," though she and David, 44, have been using a nickname instead.
"Her name is Francis, but we're calling her Frankie," Casey explained. "So, she's Frankie Rose Caspe."
Little Frankie, whose full moniker also contains a nod to Casey's own middle name, joins big brothers Max Red, 7, and Henry Bear, 5. 
Looking back at how she wanted a daughter "so badly," Casey credited her "beyond lovely" surrogate for helping her expand her family. "It's been the most profound experience of my life, going through surrogacy," the Saturday Night Live alum raved. "I can't overstate enough how incredible this woman and friend has been."
Pathaan actor Rachel Ann Mullins on co-star SRK: 'I didn't know who he was' | Bollywood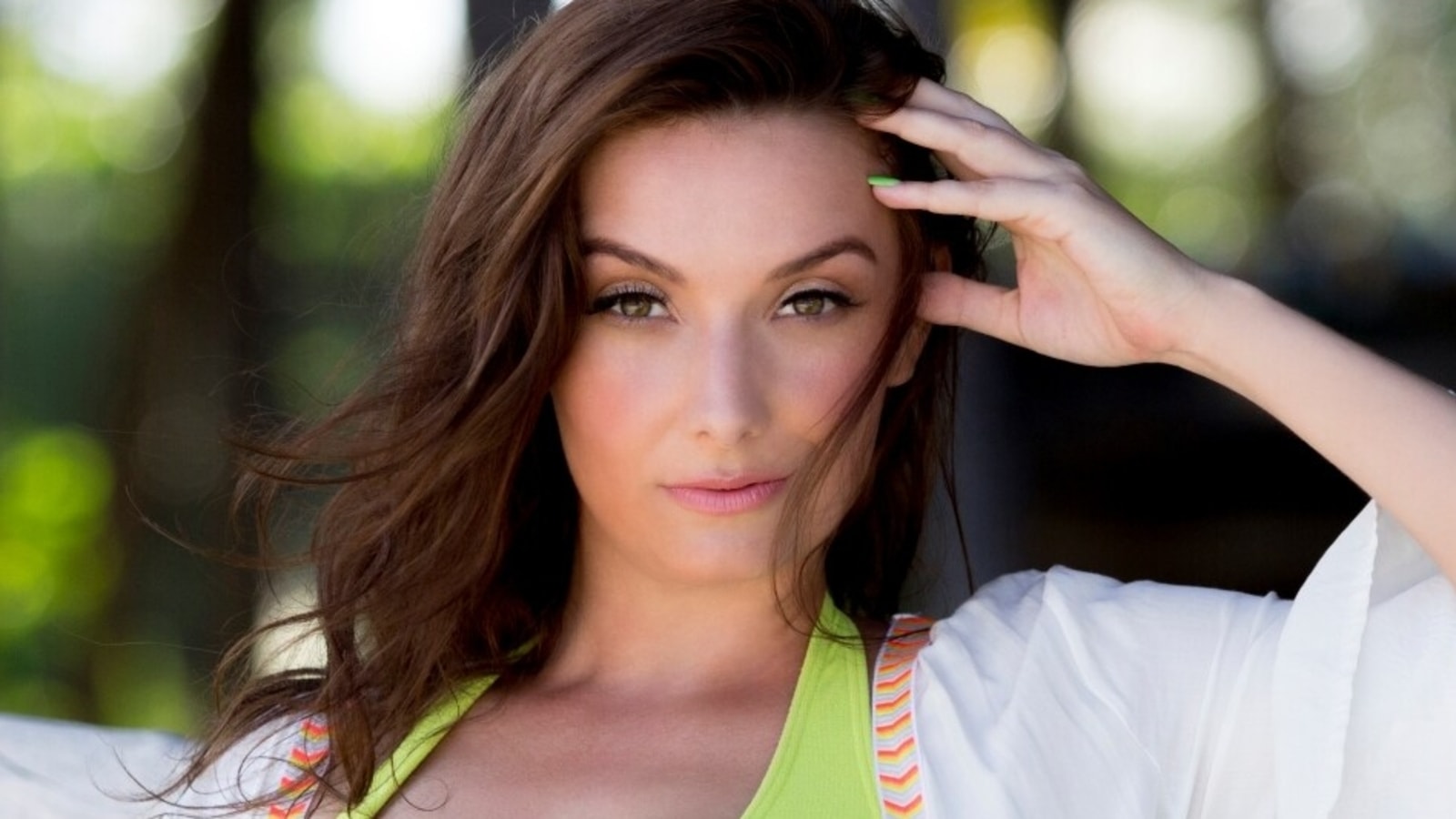 Hollywood actor and Rachel Ann Mullins made her Bollywood debut with Shah Rukh Khan's new film Pathaan, but she did not know who Shah Rukh Khan was before working on the film. In an exclusive interview with Hindustan Times, Rachel talks about starting her journey in India, and her experience of working on Pathaan. (Also read: Pathaan box office: Biggest Bollywood opener ever, collects ₹53 crore)
Rachel is best known for featuring in shows such as Happy Endings and The League. She has also worked in Hollywood films including Neighbours and The Entourage Movie. She plays the role of a Russian spy Alice in Pathaan.
Rachel said that she knew nothing about the scale of the film when she came onboard and could only guess it after realising that Deepika Padukone was a part of the film. "I knew nothing about Pathaan when I booked it. Not even the title, but when I saw Deepika Padukone's name on wardrobe trunks while I was shooting at the Yash Raj studio in Mumbai. I knew that this film was going to be very big. She's so incredibly gorgeous."
Asked about Shah Rukh Khan, she added, "I'm going to catch some ire for this but I didn't know who he was until we worked together. One of the assistant directors explained that he was a big deal. We had a nice day together and it turns out we share the same birthday."
Recalling how it all began, Rachel said, "My incredible agent, Ravi Ahuja had me audition for the part. I was in the Maldives when I got the call that I booked it and immediately went to Mumbai for costume fitting."
She also talked about the response that she has received since the release of Pathaan: "I've gotten so much love because of it. Watching the response from fans the world over has left me with my jaw on the floor."
Speaking of the difference between the functioning of Hollywood and Bollywood, she said that a few things are very similar, adding, "The production value and level of talent in individual people is the key difference between Hollywood and Bollywood. Everyone in Bollywood can sing, dance and act in equal measure. That is a real rarity in Hollywood. There are tons of labour laws in the union town of Hollywood but Bollywood doesn't have such strict rules. Modern Bollywood is more like old Hollywood."
"I learned that following my instincts and changing myself when the world changes is never a bad decision. I'm so happy I refused to stop working even when Hollywood shut down. I'm a big believer in the idea of going where you're treated best and I love that Bollywood is really accepting of me," she said.
Elaborating on how the switch to Indian entertainment happened for her, Rachel said, "After I shot part of my documentary that I directed and produced in India, back in 2016. I spoke to an agent on LinkedIn. We talked about Bollywood projects for years and I was very busy in Hollywood. However, when coronavirus lockdown imploded the entertainment business in Los Angeles I thought it was time to make the jump. At the height of India's lockdown I was admitted and immediately started auditioning for projects the day after I landed."
Talking about her first Indian project, Rachel Ann Mullins says, "The first time I went to India was for a documentary which I was producing and directing. Interviewing girls living in an acid attack survivor house in New Delhi changed my career and me as a person."
Having studied fashion merchandising at McKinnely, Rachel Ann Mullins began her journey as a model a the age of 12. Apart from Pathaan, Rachel's most recent appearance was on the Season 2 of I'm Dying Up Here, and the Indian web series Chutzpah which premiered on SonyLIV. Next up, she has the fantasy film Empire Queen lined up for release.