Avatar The Way of Water is now highest-grossing Hollywood film in India | Hollywood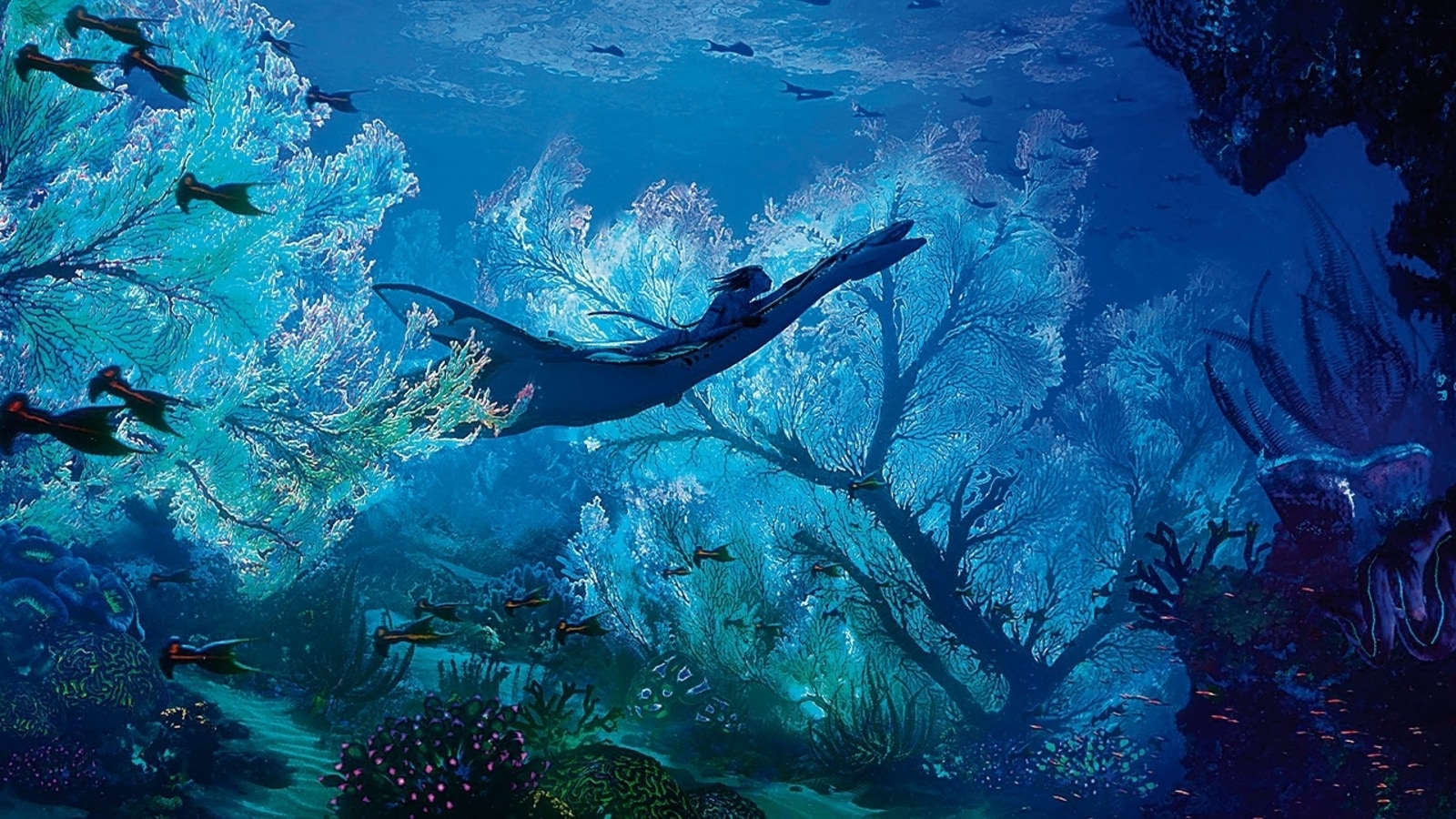 Avatar: The Way of Water has emerged as the highest-grossing Hollywood film in India as it continued its hit streak at the box office. Directed by James Cameron, the film has surpassed the lifetime business of Avengers Endgame. Avatar 2 has a net box office collection (NBOC) of ₹368.20 crore while Avengers Endgame has ₹367 crore. (Also Read | James Cameron on watching Avatar The Way of Water on phone)
Avengers: Endgame (2019), produced by Marvel Studios, is the sequel to Avengers: Infinity War (2018). Directed by Anthony and Joe Russo, the film features Robert Downey Jr, Chris Evans, Mark Ruffalo, Chris Hemsworth, Scarlett Johansson, and Jeremy Renner. It also stars Don Cheadle, Paul Rudd, Brie Larson, Karen Gillan, Danai Gurira, Benedict Wong, Jon Favreau, Bradley Cooper, Gwyneth Paltrow, and Josh Brolin.
Taking to Twitter on Saturday, trade analyst Taran Adarsh tweeted a still from Avatar: The Way of Water and wrote, "#Avatar2 creates HISTORY… Emerges the HIGHEST GROSSING #Hollywood film in #India by surpassing *lifetime biz* of #AvengersEndgame. #Avatar2: ₹368.20 cr NBOC #AvengersEndgame: ₹ 367 cr NBOC #India biz. #Avatar #AvatarTheWayOfWater."
He also added, "#Avatar2 week-wise breakdown…Week 1: ₹182.90 cr, Week 2: ₹98.49 cr, Week 3: ₹54.53 cr, Week 4: ₹21.53 cr, Week 5: ₹9.45 cr, Week 6 [Fri]: ₹1.30 cr. Total: ₹368.20 cr NBOC #India biz. All languages. #Avatar #AvatarTheWayOfWater."
Avatar: The Way of Water has crossed the $1 billion mark at the global box office and is set to cross $ 2 billion soon. The film stars Kate Winslet, Sam Worthington, Zoe Saldana, Sigourney Weaver, and Stephen Lang.
Recently, James teased fans about the next installment in the film franchise. According to Deadline, James while attending the Critics Choice Awards, dropped some nuggets about what fans could expect from Avatar 3, revealing the element of fire and two new cultures would be introduced.
"Fire has a symbolic purpose in the film and there's a culture that is specifically around that concept. That's probably saying too much as we speak. You're going to meet two completely new cultures in the next film. We met the Omaticaya, we met the Metkayina, and you're going to meet two new cultures in the next film, and it kind of rove a little more freely around the world of Pandora to different places," he told Deadline.
Recently, the film crossed Spider-Man: No Way Home to become the highest-grossing picture released during the Covid-19 pandemic. The film took in $1.93 billion globally, Disney said in a statement earlier this week. Spider-Man, released in December 2021, generated $1.92 billion. The film is now the sixth-highest-grossing movie of all time. Its predecessor, 2009's Avatar, is number one at $2.92 billion, according to BoxOfficeMojo.
Twitter says leaked plot of Mohanlal's Ram is similar to Pathaan, fans defend it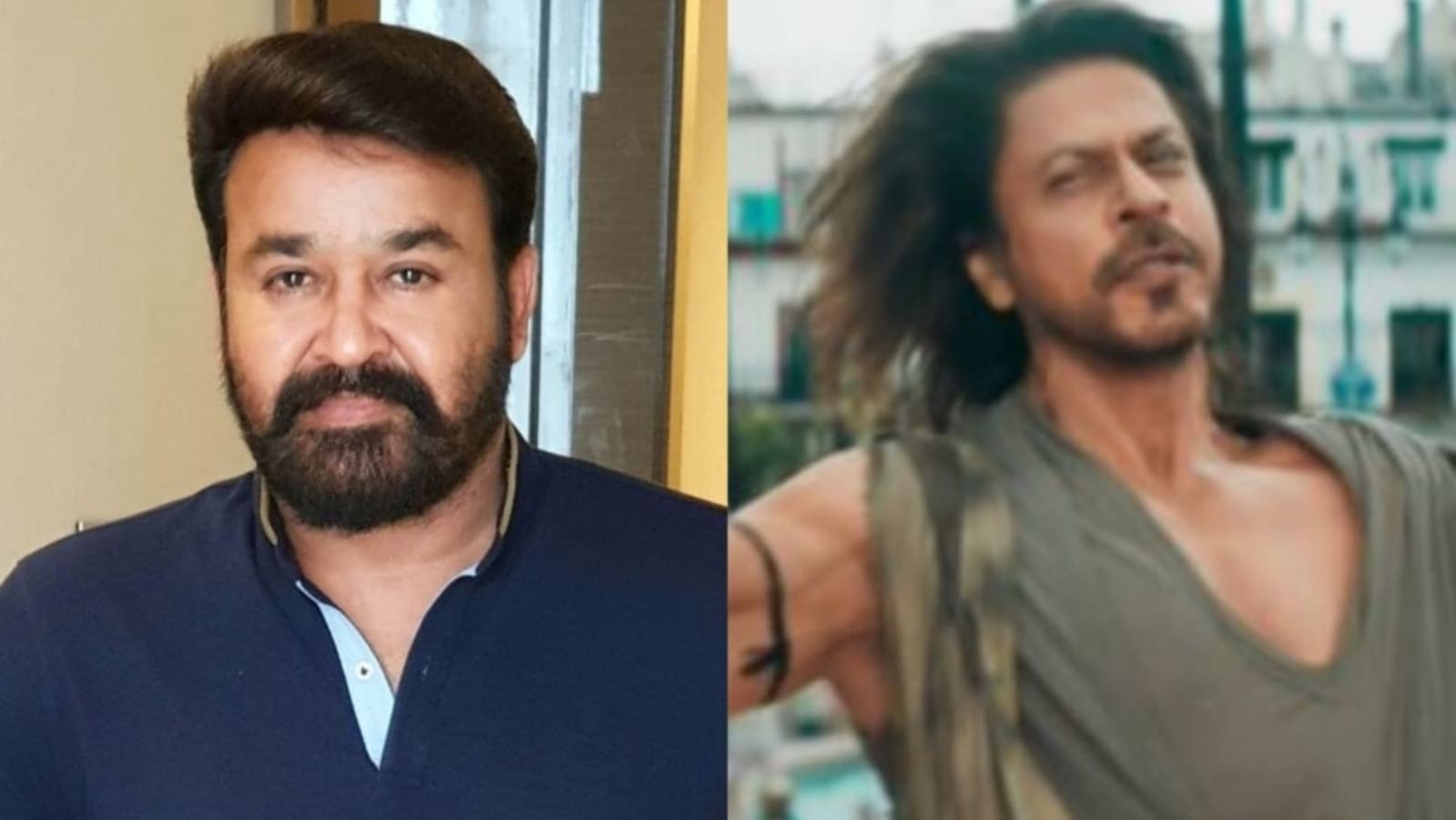 Mohanlal, who has had a string of flops in recent times, is currently shooting for Jeethu Joseph's upcoming Malayalam thriller Ram. The plot of Ram has allegedly leaked on social media and many have compared it with Shah Rukh Khan's Pathaan. However, Mohanlal's fans have defended the comparison and said the plot of Pathaan is similar to every Mission Impossible film ever made. (Also Read | Pathaan: Shah Rukh Khan film grosses ₹634 crore worldwide, highest ever one-week collection for a Hindi movie)
Reacting to the leaked plot of Ram, some people called it Pathaan 2.0. A Twitter user shared the alleged leaked plot synopsis of Ram. The plot reads, "The film focuses on the efforts of R&AW to track down an agent and former spy of the organization. Ram Mohan, who went rogue and disappeared. The military needs his mental and physical abilities to deal with Bael, a terrorist group that possesses nuclear weapons capable of destroying an entire nation."
Several Twitter users in the comments section pointed out that the plot is very similar to that of Pathaan. A person wrote, "For people saying it's the plot of Pathaan, literally every Mission impossible movie has a similar plot – it doesn't really matter as long as the execution is different and good (sic)." Another Twitter user wrote, "All spy films are about agents going rogues. There is nothing new in them but for the presentation which makes all the difference (sic)."
Ram, which will be released in two parts, marks the reunion of Mohanlal and Jeethu Joseph after Drishyam 1, Drishyam 2, and 12th Man. The film also stars Nayanthara, Sanjay Dutt, Trisha, and Indrajith Sukumaran.
This will be Trisha's second Malayalam outing after she made her debut with Hey Jude starring Nivin Pauly a few years ago. It is believed that Trisha will be seen playing Mohanlal's wife. She will feature with the Drishyam actor for the first time.
The movie will be produced by Ramesh P Pillai and Sudhan S Pillai under the banner of Abhishek Films. The first part of the franchise is expected to hit the screens later this year.
Mohanlal was recently seen in a single character Malayalam film Alone, which released last week and sank without a trace at the box office.
The Biggest Bombshells Pamela Anderson Revealed in New Doc and Memoir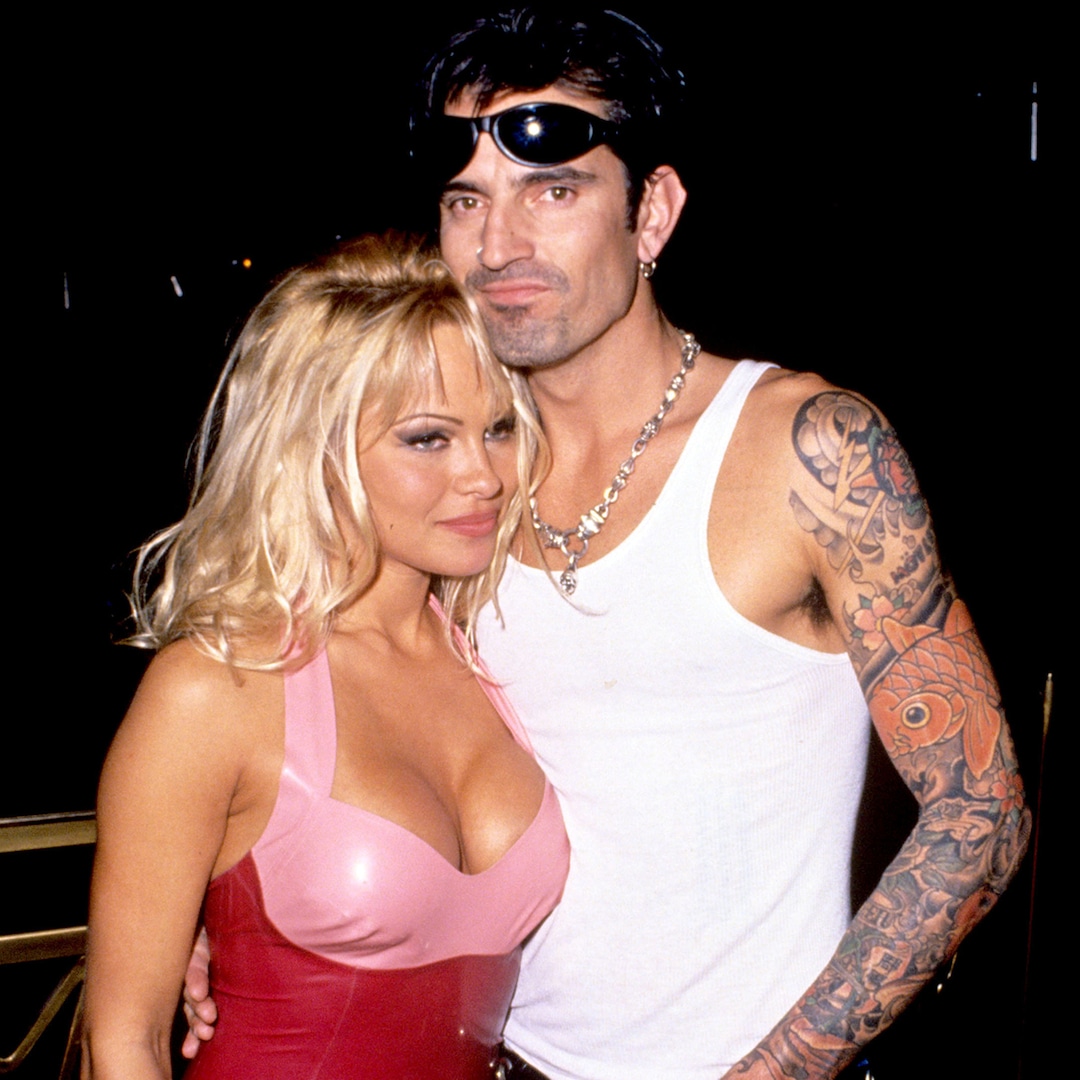 After the release of their private sex tape, the couple's marriage quickly deteriorated and turned volatile, with Anderson detailing the scary incident in 1998 that resulted in Lee being arrested nand charged with spousal and child abuse. (After pleading no contest to spousal battery, Lee was sentenced to six months in jail, ultimately serving four.) 
Anderson says the "terrible night" began when Lee was rocking on the floor, telling her, 'I want my wife back, I want my wife back.' At that point, I didn't know what to do. And I just said, 'I need some f—king help around here. You gotta grow up, it's not about you anymore.'"
Saying she had never spoken to him that way before, Anderson explains what happened next in her memoir. 
"He grabbed the phone away from me, twisting my arm as I was holding Dylan in the other," she writes of her then 7-weeks old son. "My nail tore off, blood dripping down my arm. The kids were so frightened. I picked up Brandon, too, but he slid frantically down my leg and held on to it tight, hyperventilating."
Lee then grabbed Brandon,  then 18 months, and "threw me and Dylan into the wall," Anderson recalls. "I was so scared that he was hurt—he was screaming and he was only seven weeks old. Tommy ran out the door with Brandon…I could barely breathe, trying to catch my breath through the tears. Panicked, I called 911."
After Lee was arrested, Anderson "tried to end the marriage," but the drummer "really fought for us to stay together," she says in the documentary. "I had to bifurcate the divorce because he wouldn't sign the papers. He thought we could get through it. I just took my kids and was like, 'No.' It wasn't a gray area for me. I was like, 'You can't do that.'"
Anderson admits that once Lee was released from jail, the couple did have "secret meetings, breaking the restraining order." Ultimately, their reconciliation "didn't last…neither of us could forgive the other, deep down."
Shah Rukh Khan poses with the Kuch Kuch Hota Hai's Parzaan Dastur | Bollywood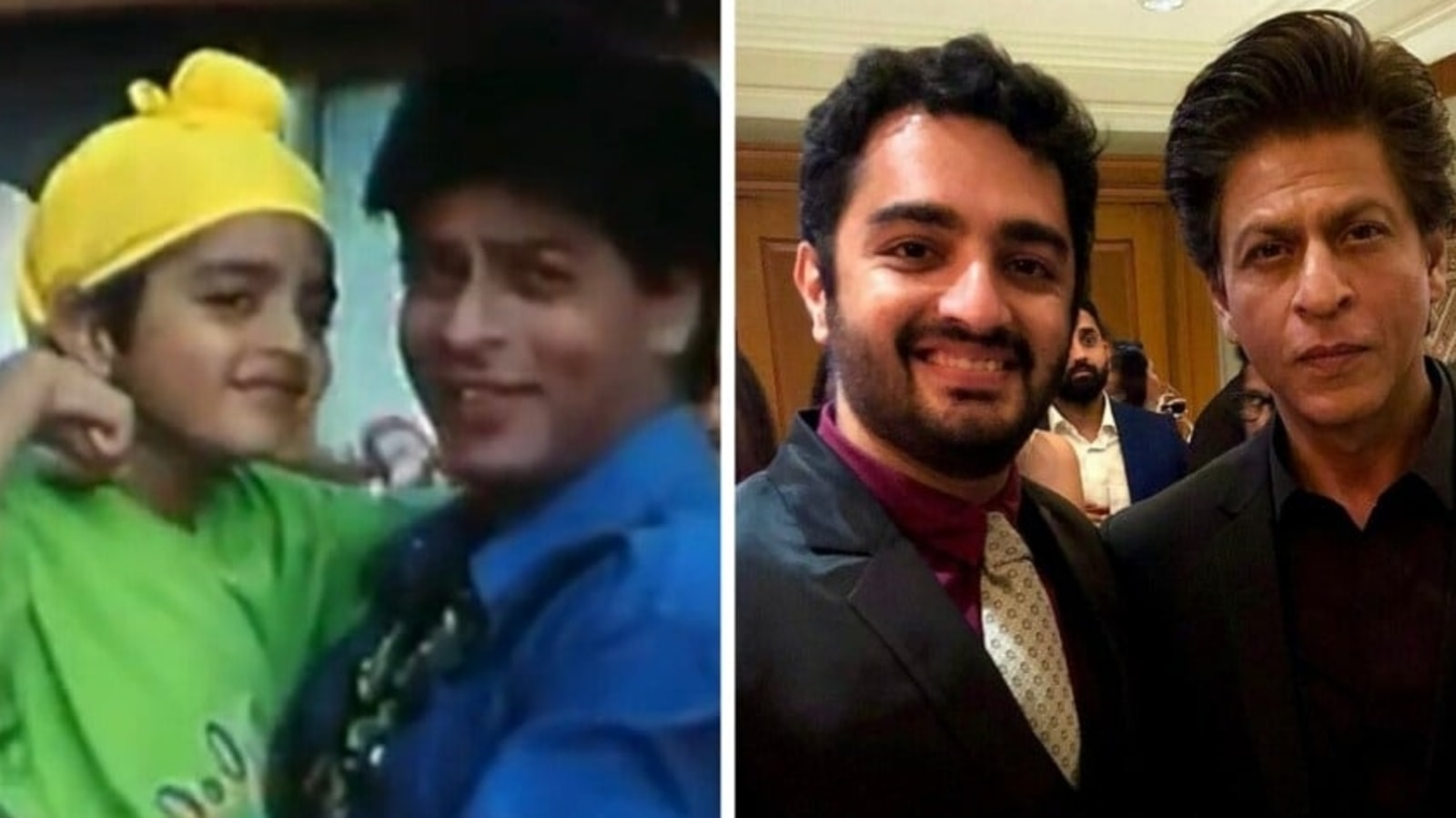 Parzaan Dastur took to Instagram and shared picture with superstar Shah Rukh Khan. He posted an unseen picture with him from an undisclosed event on Tuesday. He was all smiles as he posed with him. Parzaan, played the role of cute little sardar kid from Shah Rukh's hit movie Kuch Kuch Hota Hai, starring Kajol and Rani Mukerji. Many fans rushed to the comment section and dropped sweet messages in the comment section. (Also read: 'When Tiger met Pathaan': Salman Khan poses with Shah Rukh Khan in unseen pic by Meezaan)
Parzaan posted two pictures with Shah Rukh Khan. In one of the pictures, the two twinned in black outfits. Shah Rukh wore a black shirt with black coat while Parzaan wore a maroon shirt with white tie and black coat. Parzaan smiled bright as he posed for the camera. Both of them looked straight into the camera. In another picture, little Parzaan sat on the shoulder of Shah Rukh.
Sharing the photos on Instagram, Parzaan wrote, "When Parzaan met Pathaan (cracker emoji)." He used 'Pathaan' and 'Blockbuster' as the hashtags. Actor Anjali Bharot commented, "Taare gin rahe ho (Are you counting the stars)?" To which, replied, "Not without you! (kiss emojis)." Actors Dipannita Sharma and Rajesh Tailang dropped heart emojis.
Reacting to the post, one of Parzaan's fans commented, "Ah! Y'all should have recreated the pose (laughing emoji)." To which, he said, "He said I would have to lift him up (laughing emoji)." Another fan wrote, "Tussi Jaa rhe ho, Tussi jaaoge kahan (Are you going, Where are you going)?" He replied with laughing emojis. Other fan commented, "What yaar, I feel envious of you now." "Wow, feeling great to see you together, after a very long time", added one. Many fans dropped hearts emojis on the picture.
Parzaan is fondly remembered by people for his line, 'Tussi jaarhe ho, tussi na jaao' which he said to Kajol in Kuch Kuch Hota Hai. The film was directed by Karan Johar, and produced by Yash Johar.
Shah Rukh's latest film Pathaan, hit the theatres on January 25. The film stars Deepika Padukone and John Abraham in prominent roles. Salman Khan also has an extended cameo as Tiger in the film. Shah Rukh also has Dunki and Jawan as his upcoming projects.