BTS' J-Hope announces first solo documentary J-Hope In the Box
BTS member J-Hope becomes the first member of the k-pop group to have his solo documentary. On Friday, he announced the news of his documentary, titled J-Hope In the Box, inspired by first solo debut album. It will stream globally on fan community Weverse and Disney+ Hotstar on February 17. Also read: BTS' Jimin and J-Hope flash heart signs at fans as they head for Paris Fashion Week
The documentary will give fans a glimpse of behind-the-scenes from J-Hope's Jack In The Box during its making. It will also include the star-studded listening party for the album alongside J-Hope's performance at Lollapalooza last year. He is the first Korean artist to ever headline the popular music festival of the US.
Sharing the news on Twitter, BTS' official account unveiled teaser poster image. It featured J-Hope jumping in the air in a funky avatar. Phrases such as 'Let's Hope,' 'Let's Jump' and 'Let's Burn' were written on the poster image. The documentary will be available for pre-order on February 10, one week before the release.
Reacting to the news, a fan wrote on Twitter, "Just when I am about to give up my subscription for Disney plus, BTS makes me stay Yeayyyyyy!!! Super super excited for this one!" "Releasing a day before his birthday I'm so excited for this documentary!," added another one. Someone else also tweeted, "Just in time for Hobi day!"
BTS consists of RM, Jin, SUGA, J-hope, Jimin, V and Jung Kook. J-Hope, also known as Jung Ho Seok, was the third member to join BTS. He will be next seen attending the Paris Fashion Week. Earlier this week. he was snapped arriving at Incheon airport with Jimin who will be attending the fest for the first time. While Jimin is the global ambassador of Dior, Hobi has been invited to Louis Vuitton's show once again.
Last year J-Hope made his debut with his solo album, Jack In The Box, which was a huge success. It released in July 2022 and topped the iTunes Top Album chart over 49 countries. Besides this, he also collaborated with rapper Crush for single, Rush Hour.
J-Hope also made news in the past with his energetic performance at MAMA Awards 2022 and Dick Clark's New Year's Rockin' Eve hosted by Ryan Seacrest.
Percy Jackson Has Found Its Poseidon—And It's Not Logan Lerman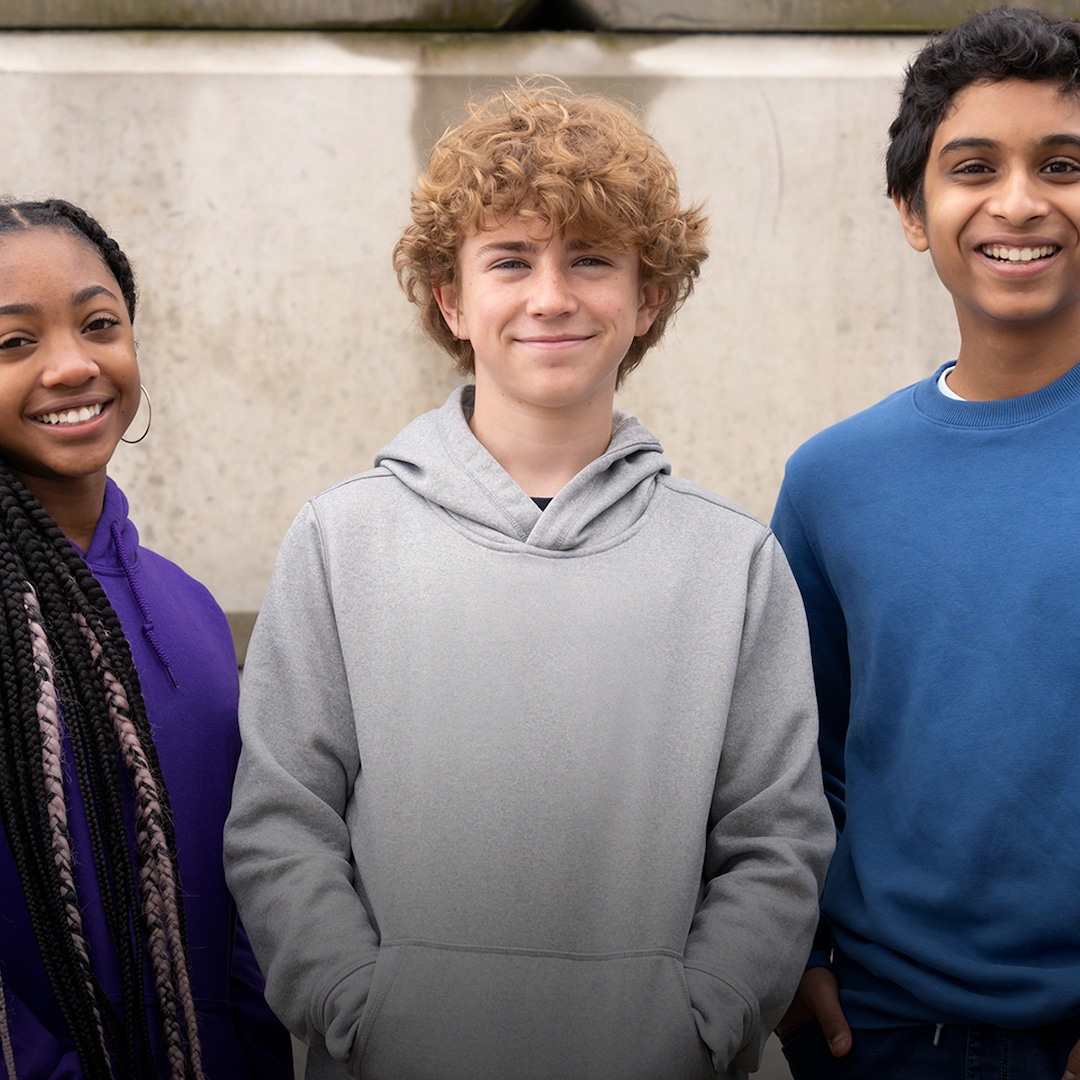 There are officially a couple of Gods amongst these men. 
The Wire's Lance Reddick and Black Sails' Toby Stephens have joined the upcoming Disney+ series Percy Jackson and the Olympians as Zeus and Poseidon, respectively, according to Variety. 
Described as the "all-powerful god of the sky and leader of Mount Olympus" according to the outlet, Zeus is also characterized as "tempestuous and mistrustful. He's promised to wage a war if his stolen thunderbolt is not returned."
We'd probably suggest slipping that thunderbolt back under Zeus' door.
Not only is Poseidon the god of the sea, he's also Percy's father. "Although seemingly absent in Percy's life," his descriptions reads, "many of Poseidon's qualities live in Percy; stubbornness, impulsiveness and loyalty. Though he has stayed away throughout Percy's life, his deep feelings for his son (and Percy's mother, Sally) are evident."
The Adam Project star Walker Scobell will play 12-year-old modern demigod Percy in the series, which also stars Leah Sava Jeffries and Aryan Simhadri as Percy's friends Annabeth and Grover, respectively. 
Britney Spears's Fans Called The Police After She Deleted Her Instagram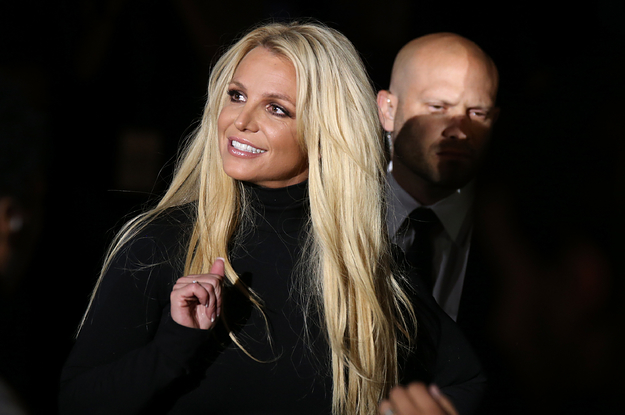 Britney Spears apparently didn't appreciate fans calling the police to check on her this week, and a source familiar with the matter told BuzzFeed News that it's fairly often that fans are calling for wellness checks.
"It is true that some fans reached out as a result of her taking a break from IG for a bit, which is not unusual and is done from time to time, and it was overzealous and the police confirmed there was no issue," the source said.
TMZ reported Wednesday that the Ventura County sheriff's office received calls Tuesday night about Spears deleting her Instagram account within the past 12 hours and that it was fans' concerns that prompted officers to check on the singer.
On Thursday, Spears addressed the police visit in a Twitter post. She said these instances of the police being alerted were "some prank phone calls" and that officers realized they were erroneous when they visited her and saw she was not in any danger. Spears noted the police did not enter her home and left immediately.
"I love and adore my fans but this time things went a little too far and my privacy was invaded," Spears wrote on Twitter. 
"This felt like I was being gaslit and bullied once the incident made it to the news and being portrayed once again in a poor and unfair light by the media," she added. 
Kourtney Kardashian's Naked Dress Is Her Most Unconventional Look Yet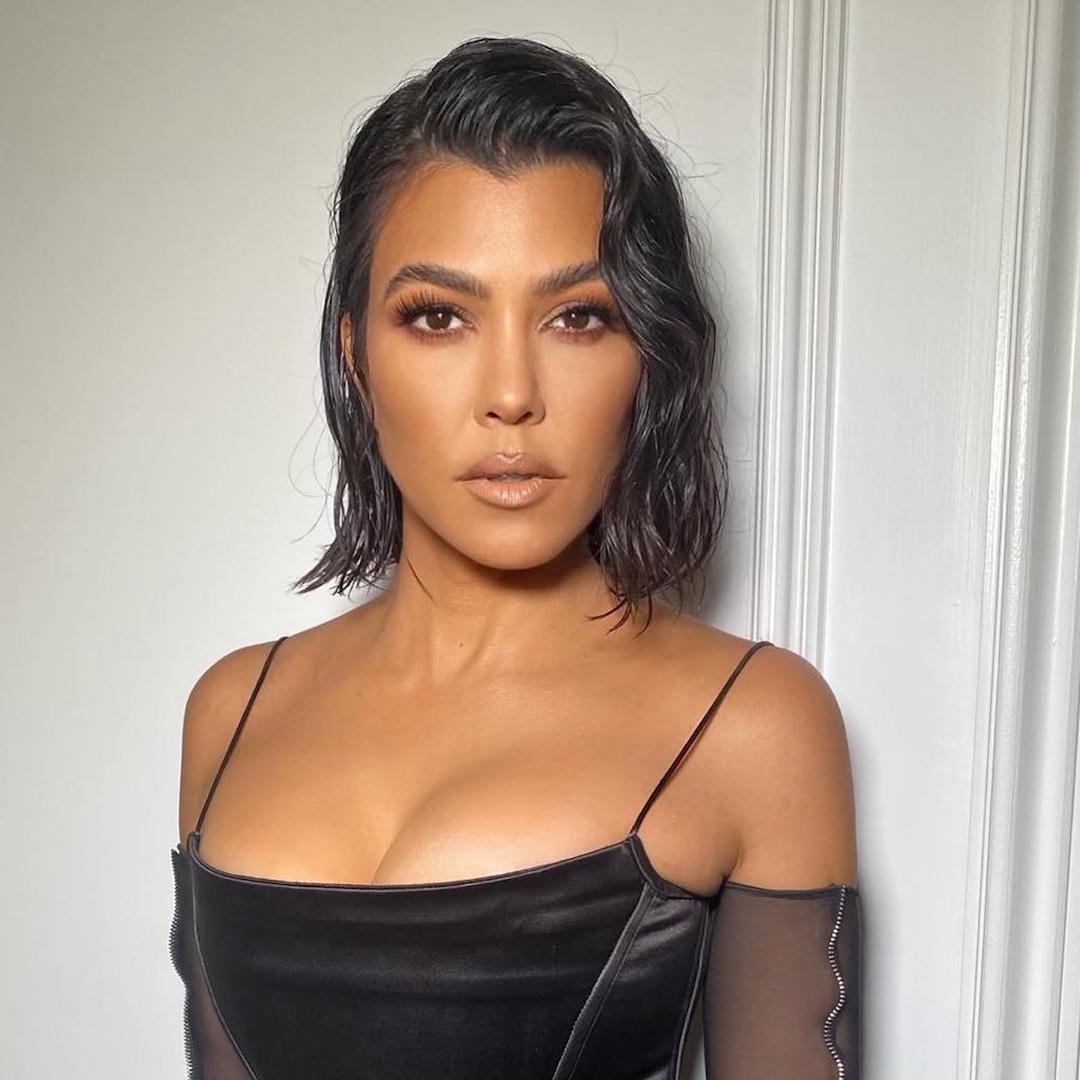 As Kourtney Kardashian once said: "I am the view."
On Jan. 26, the Kardashians star had fans doing a double take when she shared photos of herself in a very unconventional gown. Designed by Balmain, the Renaissance-inspired 'fit featured a nude figure on the front, which made it seem like Kourtney was fully naked upon first glance.
In pictures posted to Instagram, Kourtney—who wore her signature dark locks in an up-do with two strands of hair framing her face—struck several sultry poses while clad in the dress. The Poosh founder also included a video of a phone left off the hook, writing in the caption, "If you'd like to make a call please hang up and try again."
While friend Jonathan Cheban seemingly approved of the look, writing "Can I call collect?" in the comments section, others weren't totally feeling the optical illusion.
"Trying to figure out why her belly button is misplaced," one follower commented, adding that they later realized "it's her dress."